Message for the departure of a colleague
Write a successful goodbye text
Find the right words to say goodbye to your colleague!
Cela fait quelques mois voire quelques années que vous travaillez avec ce collègue ou ce supérieur. Vous avez récemment appris qu'il partait (démission, congé, licenciement, retraite…) et aimeriez lui faire parvenir un petit mot pour sa retraite ou pour son départ pour qu'il parte avec de beaux souvenirs de ces moments passés dans cette entreprise. Quel que soit le milieu professionnel où vous avez évolué, un collègue qui s'en va est toujours un chamboulement au sein d'une équipe. Cependant, vous ne savez pas exactement quel ton adopter pour rédiger votre message d'adieu ni quoi écrire exactement. Voici des conseils et des exemples pour vous aider à créer un message de départ pour votre collègue adapté à la situation, tout en restant professionnel.
Writing a leaving message to your colleague: 3 tips
Lorsqu'il s'agit de rédiger un texte d'au revoir dans le milieu professionnel, cela devient assez délicat. En effet, on ne peut pas se permettre les mêmes choses auprès de ses collègues de travail qu'auprès de ses proches. Le ton doit rester assez courtois, tout en évitant d'être trop froid. Il s'agit tout de même d'un départ ! Pour éviter les déconvenues et rédiger un texte parfaitement dans les clous, voici 3 conseils à appliquer pour votre carte de départ à votre collègue .
Find sincere words
Express your gratitude for the time you spent with your colleague. Highlight everything you learned from him or her. Let your co-worker know how important he or she was to you, what he gave you, and what you really appreciated. Be sincere in your words.
Adopt a professional tone
Even if you're sad to see your colleague leave, keep in mind that your goodbye message should remain professional. Avoid negative comments or allusions to past problems or disputes. There is no need to adopt a neutral tone, but rather not to raise a difficult subject.
Keep it short and concise
Your goodbye message should not be too long. Avoid telling stories or anecdotes that might be inappropriate or take too long to read. Keep your message simple and direct, emphasizing the essentials.
Do you want to offer a departure card to your colleague?
Write a message for a temporary departure
En entreprise, qui dit "départ" ne dit pas forcément "départ définitif". En effet, beaucoup de collègues s'en vont temporairement, pour diverses raisons. Parmi celles-ci, il y a le congé maternité ou paternité, le congé maladie, mais aussi le congé sans solde. Pour ce genre de départ, le texte ne sera pas le même ; il faudra donc l'adapter et opter pour un message de départ positif (sauf pour un départ maladie). N'hésitez pas à le faire avec une jolie carte postale !
Going on unpaid leave
"I wanted to wish you the best for your unpaid leave. We'll miss you and miss your contributions here at work, but we're so glad you can make time for your fabulous project! We look forward to seeing you when you return. Take advantage of this time to recharge your batteries and reconnect with what matters most to you. If you need anything, don't hesitate to contact us. »
Going on sick leave
"I just learned that you are going on sick leave. I wanted to send you this little message to tell you that I am sorry to hear this and that I wish you a good recovery. Take the time you need to rest and recover, your health is the top priority. We will be there when you return to welcome you with joy and enthusiasm. In the meantime, take care of yourself. »
Going on maternity/paternity leave
"I have just learned that you are going on maternity/paternity leave and I wanted to send you this short message to congratulate you and wish you all the best for this new stage in your life. Take advantage of this period to rest and welcome your baby. We'll be there to support you when you get back and we can't wait to meet your little one. Once again, congratulations! »
Write a text for a final farewell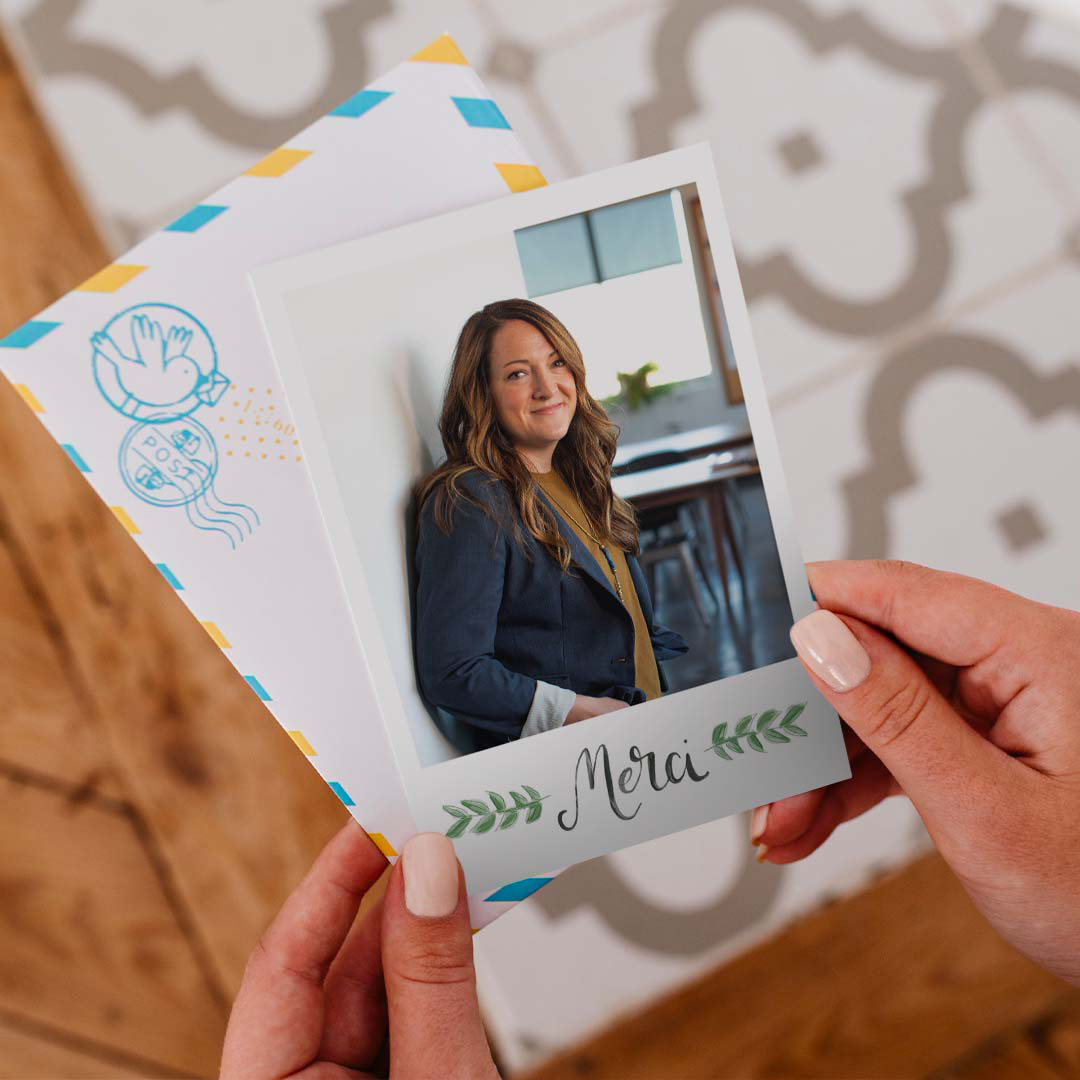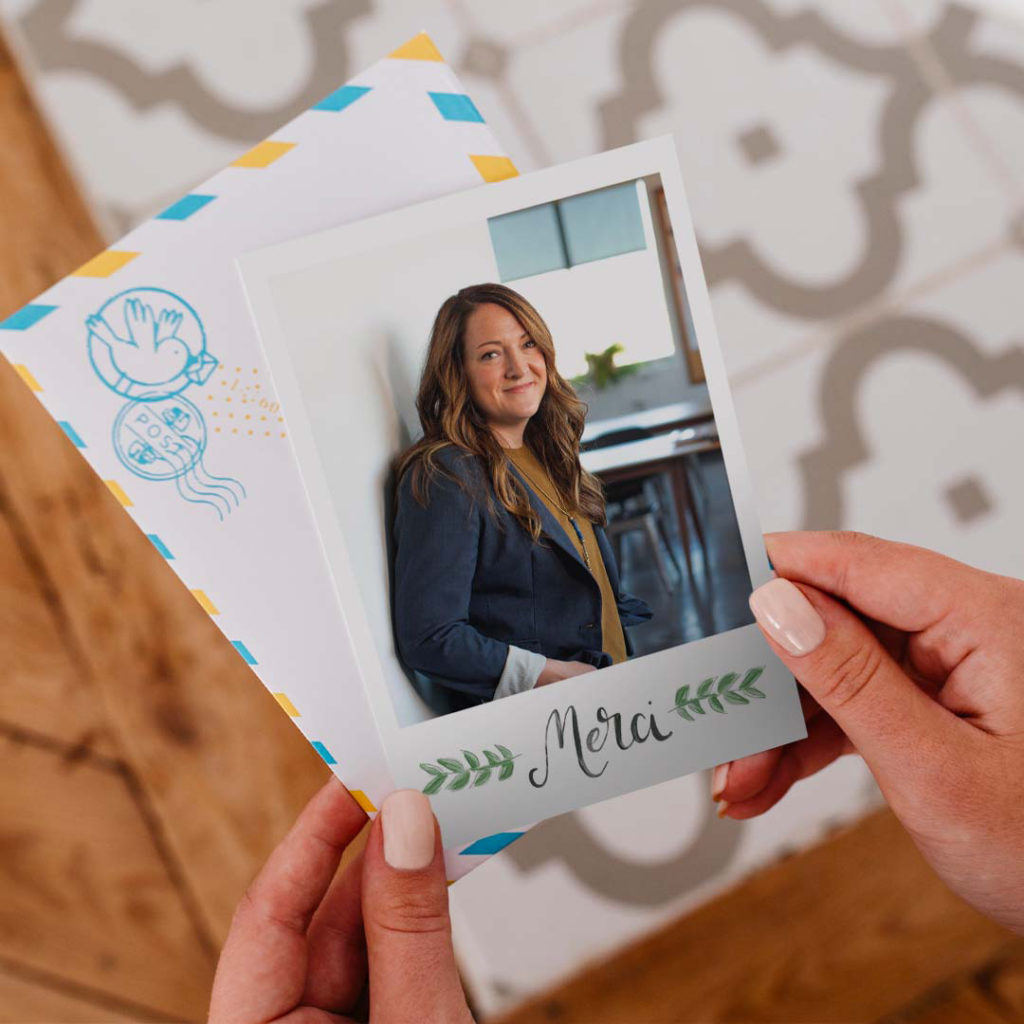 Si votre collègue part à la retraite ou pour tout autre motif professionnel (mutation, licenciement, démission, rupture conventionnelle…), il sera alors nécessaire de rédiger un texte plus solennel. Il s'agit là en effet d'un départ réel, car vous ne serez plus amené à travailler avec cette personne dans cette entreprise. Un mot de remerciement pour un départ professionnel est parfaitement adapté à la situation. Dites-le avec une belle carte !
Retirement
"I wanted to send you this message to wish you a wonderful, well-deserved retirement. You have been a fantastic colleague! You have made so many important contributions to our business and we greatly appreciate all that you have done for us. Your departure is a great loss for our team, but we are happy for you that you can now enjoy this new stage of your life. We hope your retirement will be filled with joy, health, peace and many exciting adventures. »
Departure of a superior
"I would like to take a few moments to sincerely thank you for your exceptional contribution to our company. Your departure is a great loss for us, but I am convinced that your new journey will be just as rewarding. Your leadership, your expertise and your vision have been a major asset to our company. I would also like to personally thank you for your support throughout your time with us. I wish you all the success and prosperity in your endeavours. Best wishes ! »
professional departure
"I heard that you are going to leave this company. Whatever the reasons, I am saddened to learn of your departure. You have taught me a lot during these years spent working together. You have been invaluable in this company. I hope that the rest of your journey will go as you wish and that you will flourish! Best wishes. »
Ready to create your personalized card?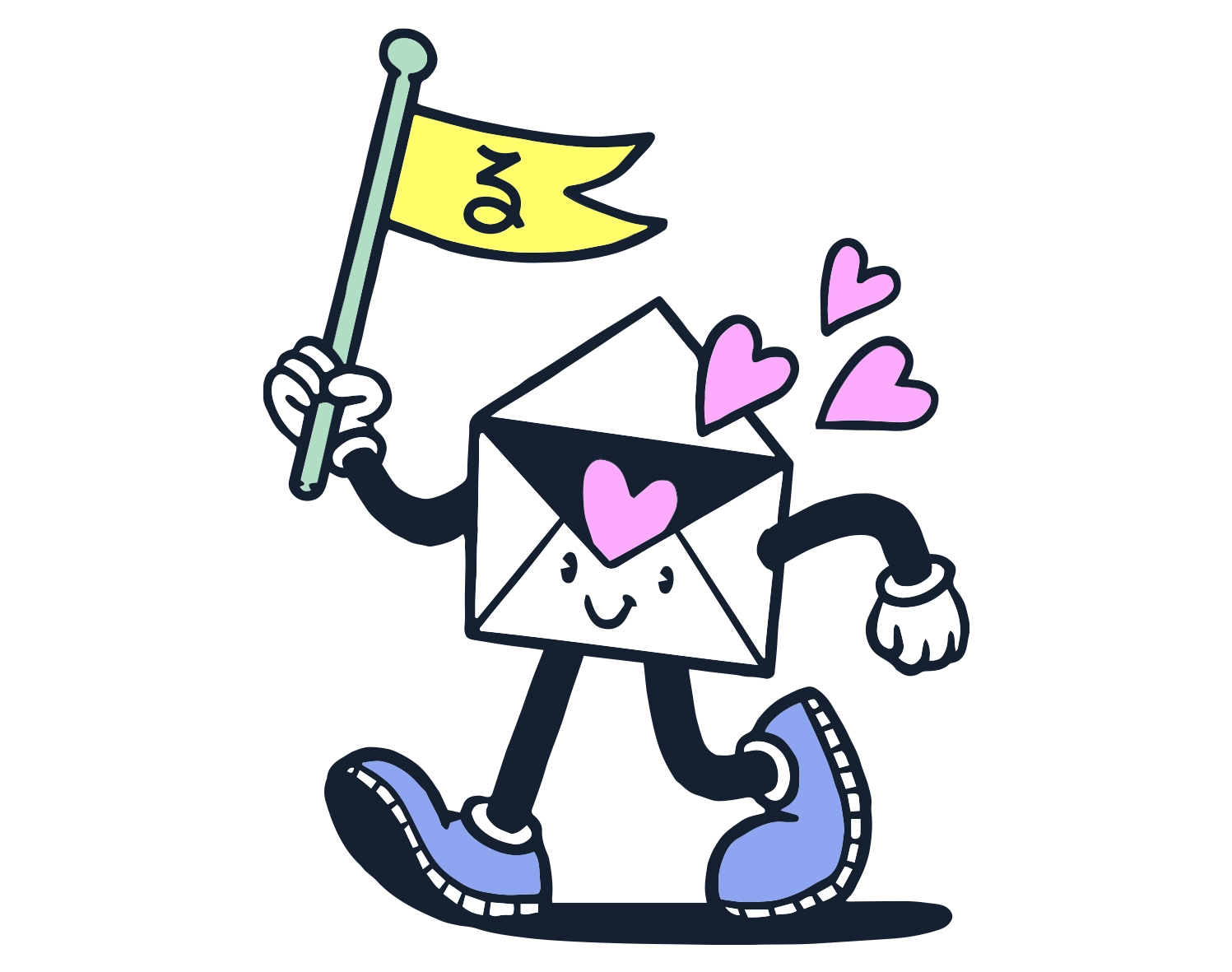 Need help ? A question ? The Fizzer team responds to you within 24 hours, even on Sundays!
Pourquoi écrire une carte à notre cercle professionnel
Dans le cadre de notre vie privée, nous avons l'habitude de nous envoyer des cartes de vœux, des cartes postales, des remerciements, des condoléances. Mais nous oublions souvent que le travail et la vie professionnelle peuvent également être un cadre propice à l'envoi d'une carte, et que les mails sont parfois insuffisants pour exprimer une émotion. Que ce soit pour exprimer notre gratitude envers un collègue ou un supérieur, ou pour féliciter une collaboration fructueuse, écrire une carte est quelque chose d'appréciable. Écrire une carte professionnelle démontre un engagement envers son travail et son équipe. Cela montre que nous sommes attentifs aux relations professionnelles et que nous sommes disposés à exprimer notre appréciation de manière formelle ou plus familière si notre collègue est aussi notre ami. C'est également un bon moyen pour les plus timides de poser une question à un supérieur.
Write a professional goodbye message
Pour cela, il suffit d'adopter un ton professionnel. Cela signifie qu'il ne doit être ni trop amical, ni trop froid ou distant. Soyez sincère dans vos propos. Il ne sert à rien de partir dans de longs discours, faites un texte court si vous n'étiez pas très en lien avec ce collègue qui s'en va ! Il faut donc manier les mots avec habileté pour rédiger un message sympathique, mais toujours professionnel. Dans ce cadre, vous serez probablement amené à rédiger un mot de remerciement pour une collaboration au travail : n'hésitez pas à consulter notre page à ce sujet pour vous inspirer.
Exemple de mot de remerciement pour une collaboration professionnelle
Cher [Nom],
Je tenais à vous remercier pour cette collaboration professionnelle fructueuse. Travailler avec vous a été une expérience enrichissante, et je suis reconnaissant(e) d'avoir eu l'opportunité de collaborer à vos côtés sur ce projet professionnel. Vous souhaitant bonne continuation,
Bien cordialement,
[Votre Nom]
Say a kind word for a co-worker
Écrire un petit mot gentil à votre collègue de travail est important et bénéfique à plusieurs niveaux. Cela peut renforcer vos relations professionnelles : un mot gentil montre que vous appréciez la présence de votre collègue et que vous reconnaissez ses contributions au travail. Penser à remercier votre collègue pour ce qu'il vous apporte au quotidien peut également améliorer le climat de travail : en exprimant des mots gentils et des encouragements, vous contribuez à créer un environnement de travail apaisé et positif. C'est aussi un bon moyen de remonter le moral des troupes lors d'une mauvaise nouvelle professionnelle.
Enfin, gratifier votre collègue de votre reconnaissance ou de vos remerciements peut le motiver et l'inspirer : recevoir des encouragements et des compliments pour son travail peut renforcer la confiance en soi. Votre mot peut-être une des étapes vers le succès ! L'Institut de recherche d'opinion YouGov en 2017 au Royaume-Uni a révélé que près de la moitié (49%) des travailleurs britanniques considère certains de leurs collègues comme des amis. Le monde professionnel est donc un lieu où vos collègues peuvent devenir vos amis. N'hésitez pas à écrire un mot gentil à vos collègues de bureau !
Exemple de mot gentil à votre collègue de travail
« Je voulais prendre un moment pour vous dire à quel point j'apprécie votre travail et votre présence au sein de notre équipe. Vous êtes toujours là pour aider les autres et vous avez une attitude positive qui rend notre environnement de travail plus agréable. Je suis reconnaissant(e) pour votre contribution à notre projet commun et je suis fier/fière de travailler à vos côtés. Les meilleures choses sont à venir, je vous souhaite le meilleur pour la suite, continuez votre excellent travail ! »
Write a thank you note before leaving for a company
Avant de partir d'un endroit où l'on a travaillé plusieurs mois ou plusieurs années, il convient aussi de prendre le temps de dire au revoir à ses collègues. Ce message d'adieu a pour but de remercier tous ceux avec qui vous avez passé vos journées de travail, votre supérieur ainsi que vos collaborateurs. Vous occupiez certainement une place importante dans cette entreprise que vous quittez et cette fonction était une étape dans votre vie, il est donc important de dire merci à vos collègues avec un message de départ percutant, sincère et authentique dans lequel vous pouvez utiliser quelques traits d'humour si l'ambiance au bureau était au beau fixe.
Exemple de mot de remerciement avant un départ en entreprise
"Chers collègues,
Le moment est venu pour moi de prendre un nouveau chemin dans ma carrière professionnelle. Avant de partir, je tiens à vous adresser mes sincères remerciements pour ces belles années passées à vos côtés au sein de cette entreprise, j'en garde d'excellents souvenirs. Mon expérience ici a été enrichissante à bien des égards, et cela n'aurait pas été possible sans le soutien, la collaboration et l'amitié de chacun d'entre vous.
Votre accueil chaleureux lorsque j'ai rejoint l'équipe a été le début d'une aventure incroyable, vos conseils et vos encouragements tout au long de mon parcours m'ont aidé à grandir professionnellement et personnellement. Je suis reconnaissant(e) pour toutes les opportunités qui m'ont été offertes de travailler sur des projets passionnants et stimulants. Chaque défi que nous avons relevé ensemble a renforcé notre esprit d'équipe et a contribué à notre succès collectif. Je vous souhaite à tous le meilleur pour l'avenir et je suis convaincu(e) que cette entreprise continuera à prospérer grâce à votre talent, votre dévouement et votre esprit d'équipe exceptionnels."
En résumé, écrire une carte à notre cercle professionnel est une chance dans un monde ou le numérique prend une place de plus en plus importante. C'est une façon de démontrer notre gratitude, notre respect et notre soutien envers nos collègues et partenaires de travail. Cela contribue à renforcer les liens au sein de l'équipe, à promouvoir un environnement de travail sain et à cultiver des relations professionnelles solides et durables. Si vous ne souhaitez pas remettre votre carte en main propre à votre supérieur ou vos collègues, vous pouvez également l'envoyer par la poste : cela créera un effet de surprise probablement très apprécié.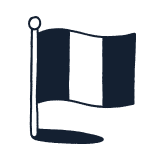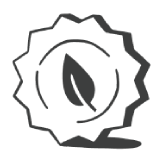 Imprim'vert certified paper