A postcard from Mont-Saint-Michel
Admire the wildness of an unspoiled nature
Dive into the wild in Mont Saint Michel
If you're exploring France for the summer, don't forget to visit the famous bay of the Mont Saint Michel! Visitors from all over the world gather around this natural treasure, listed as UNESCO world heritage. ! You're seeking a genuine adventure in a preserved environment? Discover the magic of the Mont-Saint-Michel and capture the moment with a beautiful personalised postcard ! immortalize the landscape with a personalized Mont-Saint-Michel postcard.
Send a postcard from the Mont-Saint-Michel
Say hello to your friends and family
Surprise your loved ones with a nice creation
Ready to post your Mont-Saint-Michel postcard?
Our postcards from Mont-Saint-Michel and Normandy
Oh sweet Mont-Saint-Michel and its marvelous bay, historical monuments and breathtaking views ! You're willing to create memories that will highlight all the splendour of the region? Click on the location of your choice to see our collection.
The greatest places to visit in Mont-Saint-Michel
The Mont-Saint-Michel Abbey
This historical treasure perched at an elevation of 80 meters is listed as UNESCO world heritage, and we can understand why ! This abbey built by the benedictines in the Xème century is an architectural masterpiece.th century, the abbey is an architectural masterpiece that will delight young and old alike (the visit is free for those under 26). 
Logis Tiphaine Museum
Let's go back in time and admire the Logis Tiphaine Museum, a historical residence built by the honourable knight Bertrand Du Guesclin. Send to your friends and family a picture from a very special place with a personalised postcard
Mont Saint Michel walls
The walls surrounding the Mont Saint Michel depict perfectly the military-style architecture of the medieval age. Built in a very special time of war (the walls were supposed to protect the village from possible invasions during the One Hundred Years War), these fortifications embodies today the French Resistance.th and the fourteenthth century, the ramparts surrounding Mont-Saint-Michel are true marvels of military architecture. Intended to protect the abbey and the mountain from possible invaders during the Hundred Years War, these fortifications have since embodied French resistance. 
Ready to surprise your friends with a nice postcard?
What should you do in Mont-Saint-Michel?
Cross the quicksands with a guide
The Mont Saint Michel bay has a lot to offer. You're looking for an atypical adventure and seeking excursions and hikes ? Follow the Tombelaine rock and sink into the quicksands ! Please explore the bay while being supported by a guide. You should never explore it on your own. 
Take a break at La Mère Poulard
Since 1888, the hostel and restaurant of La Mère Poulard is the place in Mont Saint Michel that cannot be missed! This iconic restaurant embodies today the quality and tradition of the French cooking. Once there, you should definitely order the world-famous omelette. 
Fly over Mont Saint Michel in ULM
You're seeking strong sensations ? Enjoy some fresh air and take off on an ULM above the bay of Mont Saint Michel. Look over marvelous landscapes and capture this volatile moment with a beautiful picture. We assure you, it will be Instagram friendly. 
Are you ready to send your first postcard?
How can you create a postcard with Fizzer ?
Create an original postcard
You're aiming to stand out ? Share a very unique postcard, with Fizzer. All you have to do is pick your favorite template between our collection of original cards, and slide into it your holiday pictures. 
Write some kind words
You're feeling quite poetic in Mont Saint Michel ? Feel free to be yourself and express your feelings in your personalised letter. Once it's done, create your stamp and sign the card.
Select your recipients
In just a few clicks, you can send all your postcards simultaneously. In order to do so, create your address book with all your recipients postal addresses. Then, all you have to do is choose among this address book the one that will benefit from your mailings this time ! 
Send it in a heartbeat!
For the rest, our teams take over and make sure to send your postcards within 24 working hours. 
Ready to share your summer in Mont-Saint-Michel?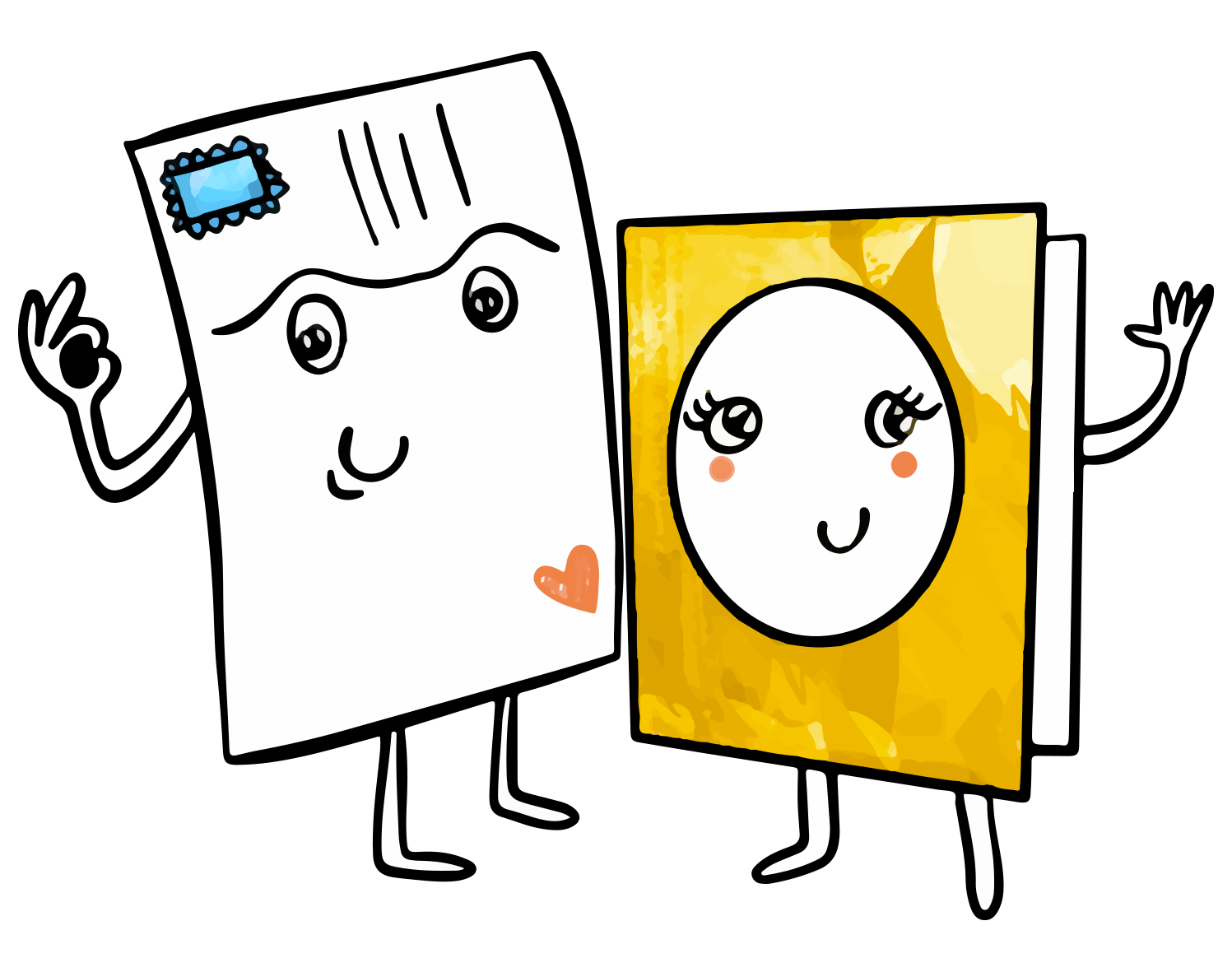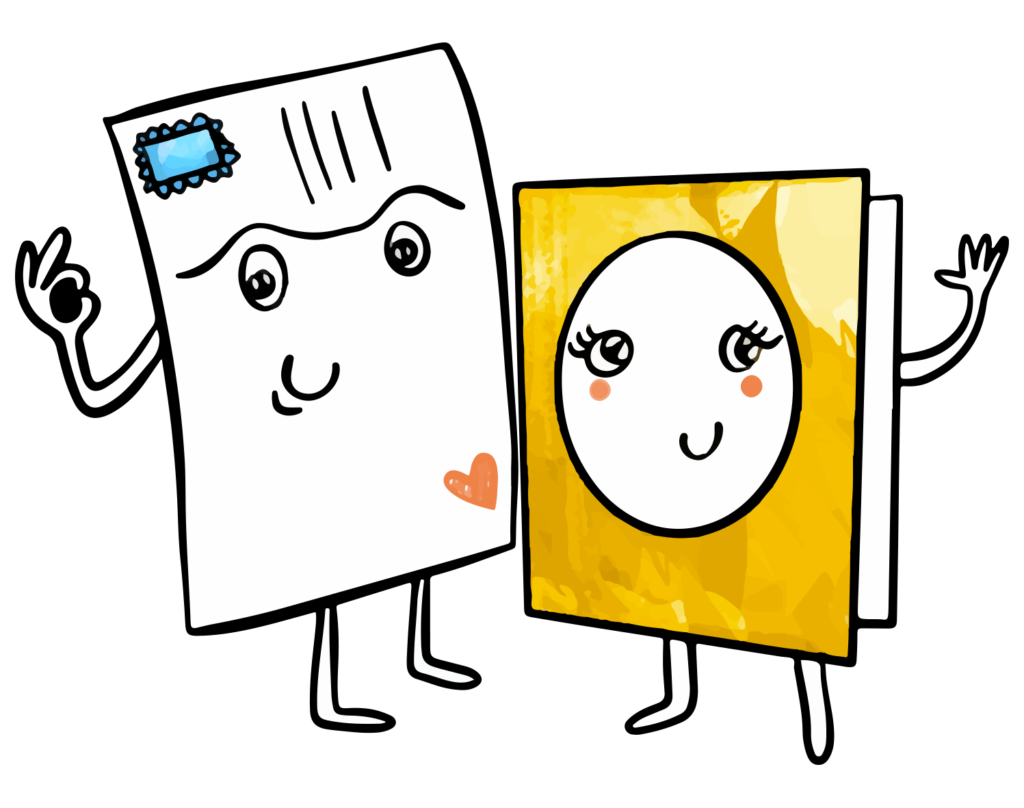 Need help? Any questions? Our team answers you within 24 hours, 7 days a week
Share with your close relatives all the moments that matter to you the most ! With Fizzer, your summer memories are captured and sent to your family and friends in a snap ! 
How should I use my personal pictures in a Fizzer postcard?
You have your own photographic eye, your special touch. This summer, you can share your own pictures and perceptions of Mont Saint Michel, with our personalised postcards. All you have to do is pick a template from our collection and make it your own. Drag into it your best pictures of the bay, write your message and sign. Don't forget to add the recipients and the stamp ! Our teams will then take care of the shipping ! and There you go. Our teams then send your beautiful creations within 24 hours. 
Why choosing a personalised postcard is important?
What's the point in living extraordinary holidays if your memories are ordinary? Create a postcard that will truly highlight all the splendour of your summer. Share pictures that will mean something to your close relatives and friends. With Fizzer, you can also create beautiful postcards for yourself! Forget all about your instagram feed and showcase your most beautiful pictures in your home sweet home. 
Are my pictures being protected with Fizzer?
After being completed by our clients, all of our postcards get printed, stamped and shipped, beneath enveloppes.This way, they're protected from intrusive eyes and bad weather.