3, 2, 1... happy birthday!
10 ideas for newborn baby boy wishes
Un de vos proches a eu l'immense joie de mettre au monde un joli petit garçon récemment ? Quelle merveilleuse nouvelle ! L'arrivée d'un bébé One of your loved one had the great joy to give birth to a pretty little boy lately? This is wonderful news! The birth of a child in a family always means happiness and emotions. Mark this occasion fittingly by sending to your loved ones a sweet congratulations card! You can't seem to find the right words to celebrate this newborn baby boy? Thanks to Fizzer, you will find some inspiration by browsing among our selection of congratulations messages. In just a few clicks, you'll be able to congratulate your friends or relatives for the baby boy that was just born. Our selection of texts is made to fit any personality. Whether you're classic, funny or original, our templates of baby boy birth wishes are here for you! Once you've chosen your favourite text, add it on a beautiful congratulations birth card. 
Classical baby boy birth wishes

"Congratulations, it's a boy!"
Our sincere wishes to the happiest family! You just received an invaluable gift, made of love, laughs and joy… We wish you all the happiness in the world, and hope to meet this little angel very soon. Congratulations once again and welcome to Luke! 
"He looks like his parents"
We are so happy to read about the birth of your son! His look is malicious and his smile contagious. He looks just like his parents! We look forward to meeting him. Until then, take good care of your little treasure. XX 
"What a beautiful baby"
 What a wonderful news we learnt with your lovely birth announcement card. We are delighted to read about the birth of Matthew. Already laughing, he is so beautiful. I wish you to enjoy the most you can of this little prince, who will fill you with happiness. 
"Welcome to the little guy"
Congratulations to the happy parents and welcome to the little guy! We wish him to grow up with joy, love and happiness. With the birth of this splendid baby, you will discover the joy of parenting but also its challenges. Hang in there! We look forward to meeting Matt. 
Do you want to celebrate the birth of a little boy?
Poetic baby boy birth wishes

"A little man came into your life"
According to a famous japonese poem, 
"A father's goodness is higher than the mountain, 
a mother's goodness deeper than the sea"
With these pretty words, I would like to send you my sincere congratulations on the birth of your child. A little man came into your life. Enjoy every minute of it: a child grows up so fast! With all my love. 
"Baby has come!"
 "L'amour de la mère est le seul amour invincible, éternel comme la naissance", écrivait André Malraux. 
My dear daughter, I remember the day you were born like it was yesterday. Today, it is your turn to become a mother. Nobody ever warned you about the indescribable swirl of emotions that will seize you. You will be willing to do anything to protect this tiny tot. You'll finally understand how I feel about you, for 30 years now. I kiss you warmly and look forward to seeing you very soon. 
"What a wonderful job being a parent is"
Congratulations to the happy parents! The birth of a little boy will change your life. It's the first thing you see when you wake up. And the last thing you see when you go to bed. These little eyes that look at you with love, as if you were the 8th wonder of the world. What a wonderful job being a parent is! Your day-to-day life won't be easy, especially for the young parents you are! But you will need to focus on what is really important. Once again congratulations, I am so happy for you. Best wishes of happiness to you guys and I'll see you soon. 
"Welcome to the newborn!"
There are so many things that you can't find in the books and learn once you become a parent. The instinct, the need of protection, the constant attention, the fear of doing wrong... There is a lot to learn. And yet, my dear sister, I know it: you will be an amazing mother. You are already one! And I look forward to being the coolest auntie in the world for your little boy. See you very soon. Love. 
Are you ready to send lovely birth wishes?
Funny baby boy birth wishes

"A thought for your youth"
"People who say they sleep like a baby usually do not have one" once wrote the writer Leo J. Burke. And he's right! I hope, my friends, that you enjoyed your youth to the fullest, because it no longer exists. Alright, the joke is over. If I am writing you this sweet card, it is to send you my best wishes of happiness. It won't be easy every day, but the joy you will feel is eternal. Long live the baby! 
"Congratulations for the alarm clock"
Well congratulations! To your child of course: he's obviously the most beautiful baby in the world. But congratulations also for the purchase of your new alarm clock! It reloads itself and is very useful… The value for money is great! More seriously… I am trying to be funny to hide my emotions. I am very emotional to learn that my little sister is a mom! And I am an uncle! I look forward to meeting the little guy. Until then, kiss him on my behalf! See you very soon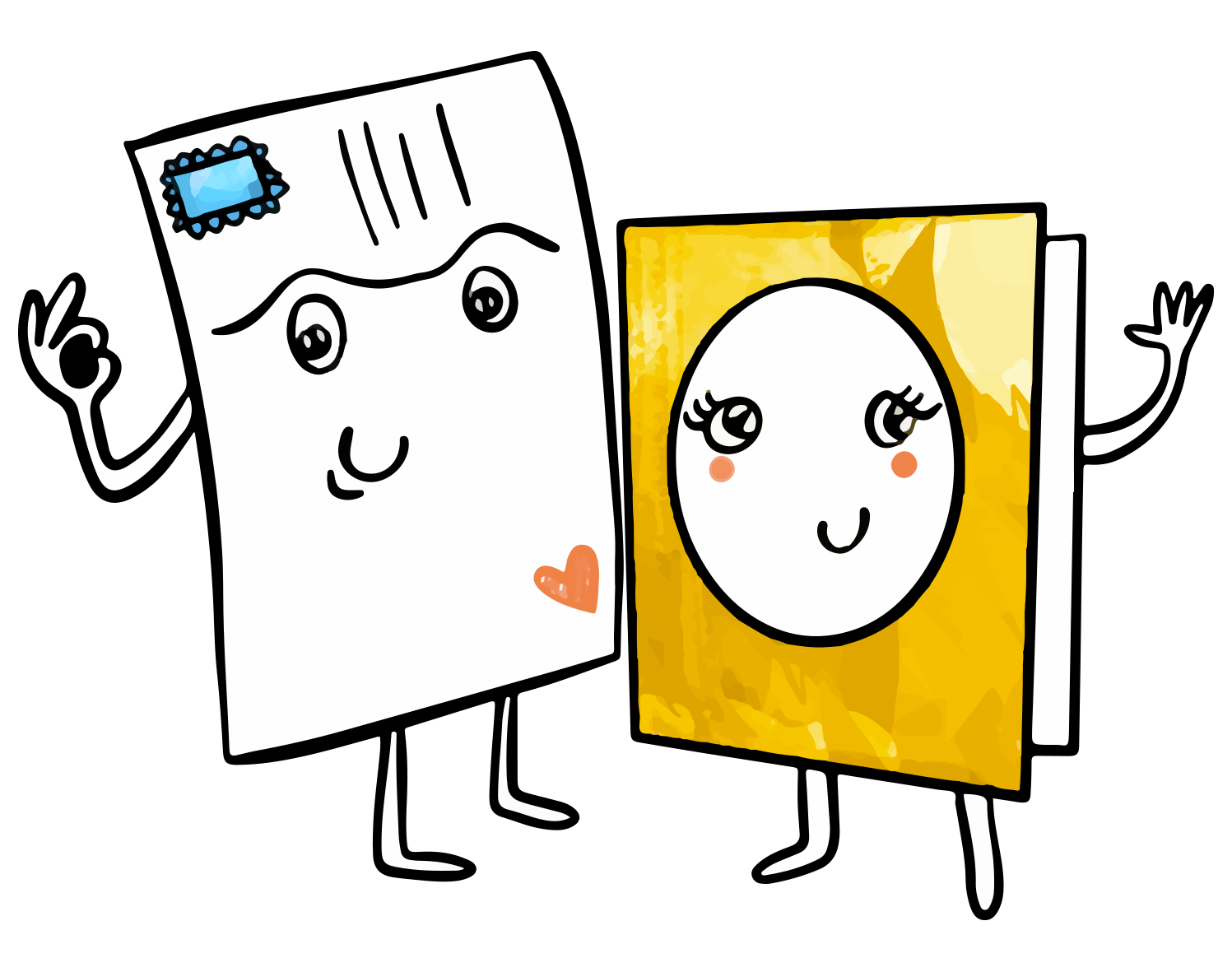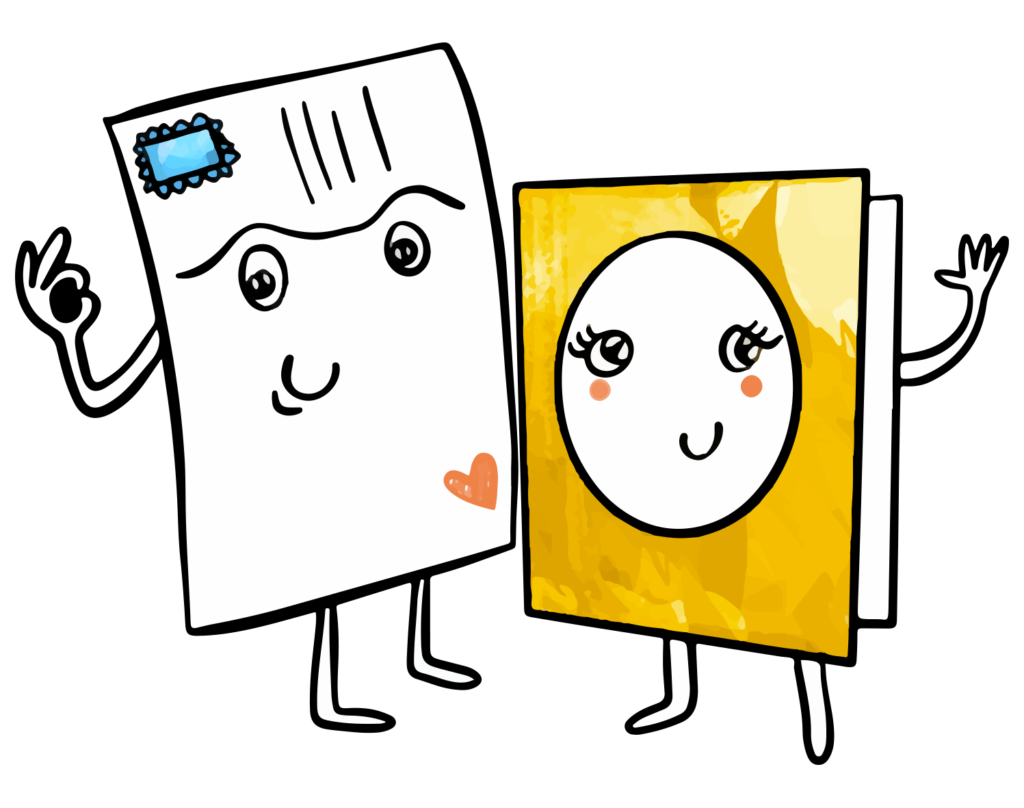 Need help? Any questions? Our team answers you within 24 hours, 7 days a week
You received the birth announcement of a little boy, and since then, you are turned upside down. One of your loved one is now the mother or father of a beautiful child. The birth of a baby needs to be celebrated! Do not hesitate to celebrate this event with an original wishing card.
How to create a boy birth wish card?
With Fizzer, the most beautiful attentions only take a few clicks. Surprise your loved ones with a personalised congratulations card. To do so, download our app, available on computer, phone (Android and iOS), and digital tablets. Then, create a Fizzer account and choose the pack of credits that fits you best. And that's it: you'll then be ready to start the creation of beautiful wish cards!
What can I put on my birth congratulations card?
You can start by browsing through our collection of cards. In our category "birth", you'll find dozens of congratulations card, especially made to celebrate the birth of a boy. Choose the template that you prefer, and fill it with lovely pictures of the new baby boy born. Don't forget to add a lovely congratulations text message. Sign your message and add your personalised signature. And you're done! Once your order is confirmed, the Fizzer team will manage all the logistics. From the printing of your little surprises to their sending, everything will be handled within 24 working hours.