Magazine of the bride and groom
A look back at the best day of your life 👰🏻🤵🏻
Immortalise your ceremony on paper
Your love story is aptly named. It's a wonderful tale filled with adventures, to read over and over again. Amongst its many chapters, there is a particularly memorable moment: your wedding. A unique event that will remain etched in everyone's minds… and why not on paper?
Immortalize the highlights of your big day in a personalized magazine to share with your loved ones. Before, during or after the wedding, surprise your friends and family with a magazine in which your couple is on the front page. They'll love discovering you in the Bride and Groom Magazine!
A Bride and Groom Magazine as:
Entertainment during meals 🥂
Surprise for your loved ones ✨
Create my bridal magazine
An A4 format (8-¼ x 11-¾ inches) 📐
16 pages just for your big day 💍
Quality 150 gsm paper 📃
A newspaper never without its envelope 💌
A journal to send throughout the world 📬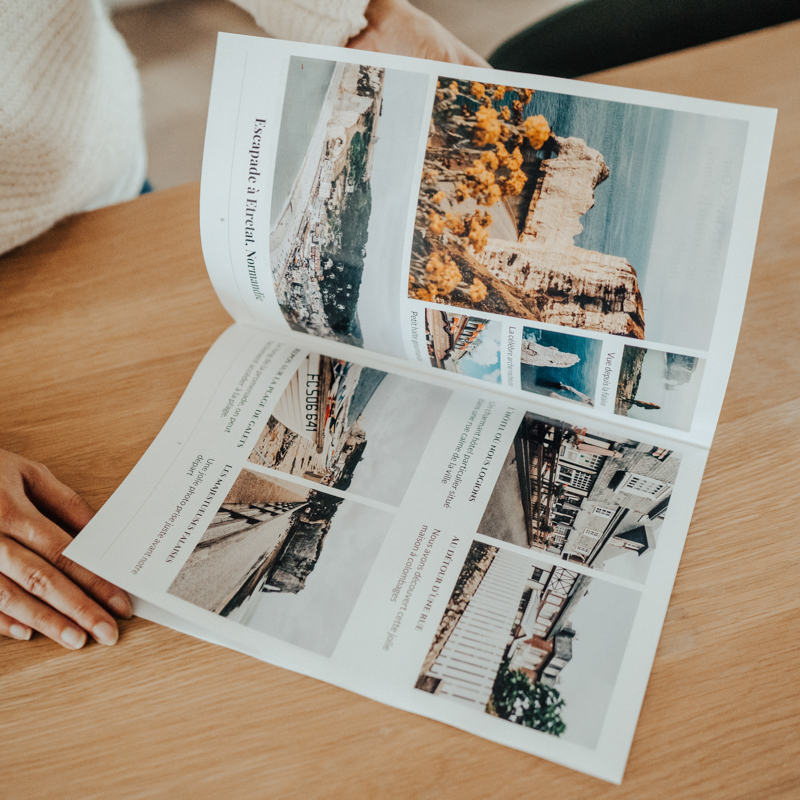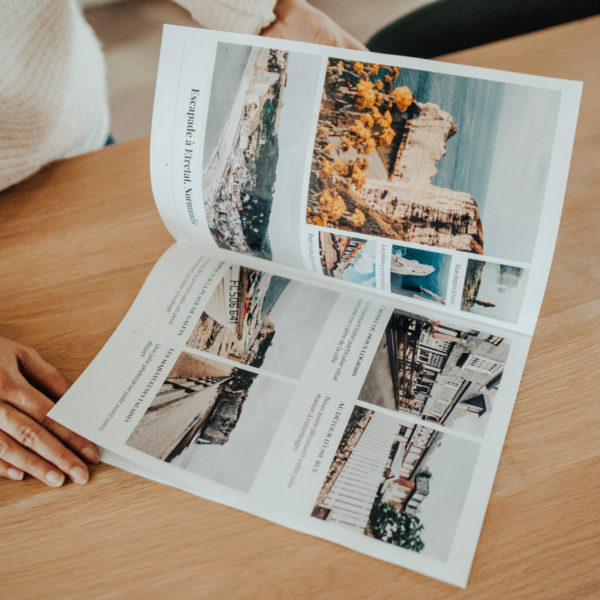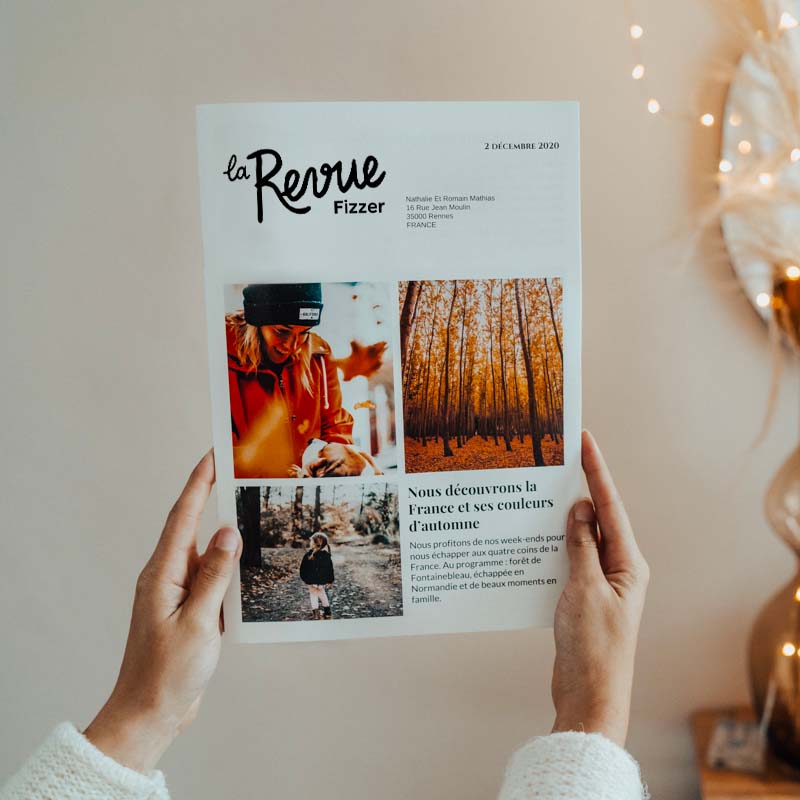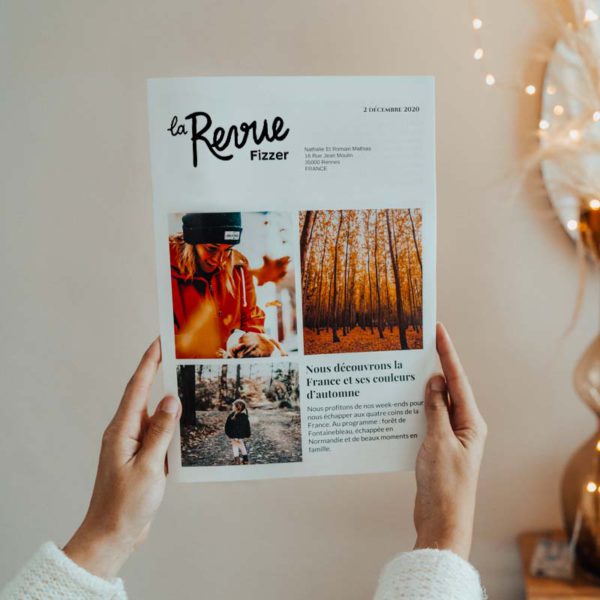 A newspaper romantic as can be
The Magazine is an exclusive issue created entirely by you. A 16-page magazine to tell your joy to the ones you love. With wedding photos and your best anecdotes, improvise yourself as a reporter of your own wedding. Create a unique and romantic content that your guests will love to browse through!
A medium for all occasions
Want to thank your loved ones after the ceremony? Send them an emotional magazine in which they can relive the best moments of your great event. And why not create your wedding announcement in the form of a Journal, retracing your history? Discover all the possibilities of the personalized journal!
Ready to dazzle your loved ones?
How can I create my wedding journal with Fizzer?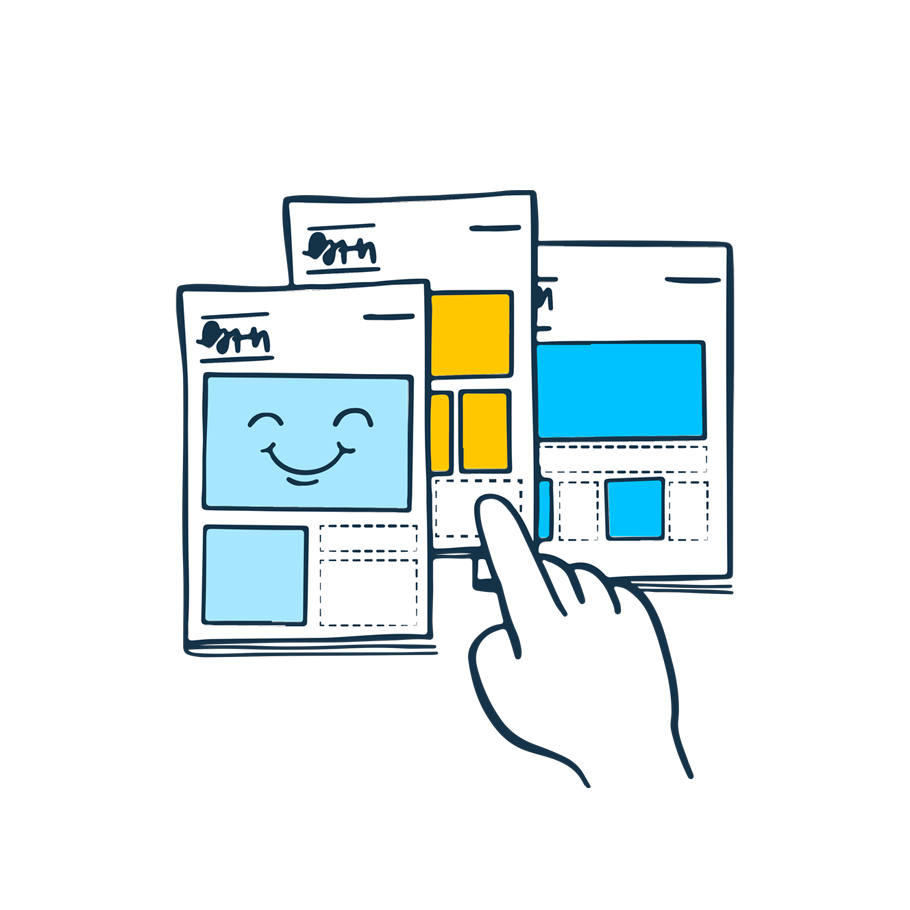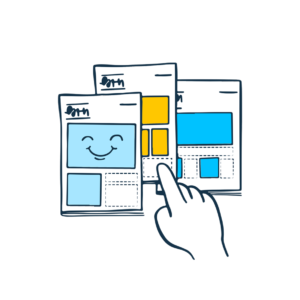 Go on our app
Select the Magazine and start your beautiful journal. Tell your love story through 16 pages, including a front and back cover. Your journal is printed on both sides, on 150g quality paper.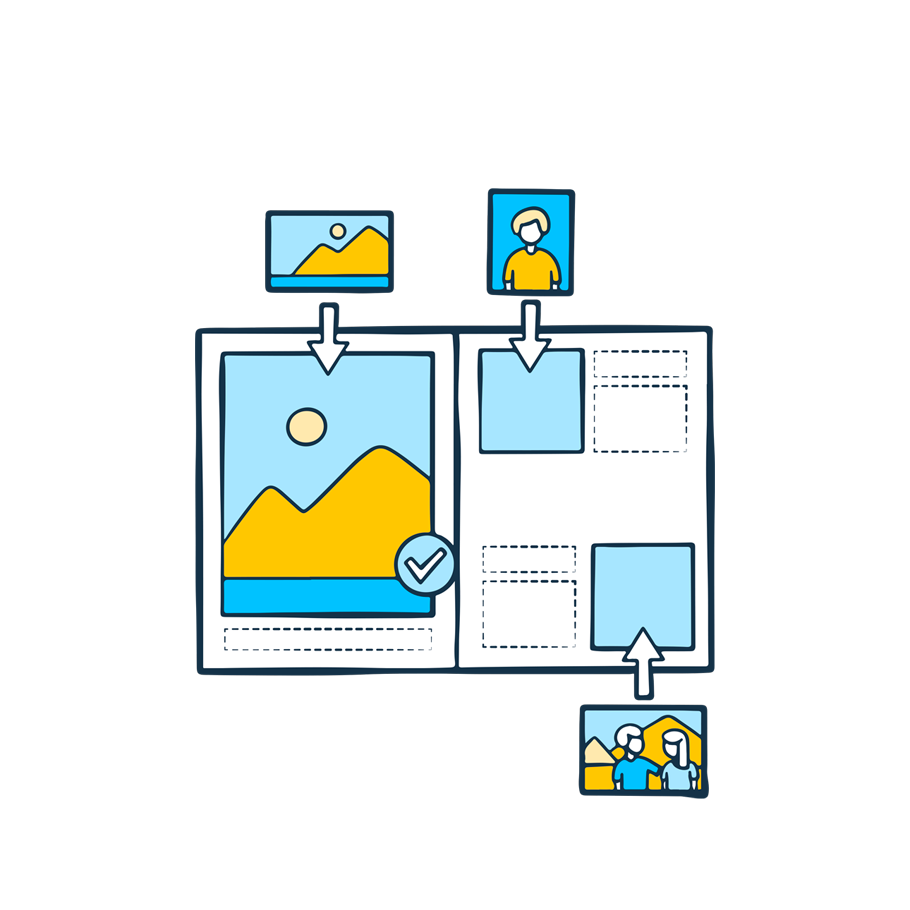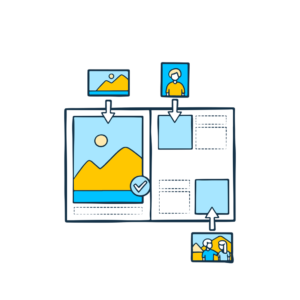 Add your most beautiful pictures
Document your ceremony or your story. Add up to 6 pictures per page and organise them according to one of the 4 available layouts with headings, sidebars and full-page photos. Wow your readers!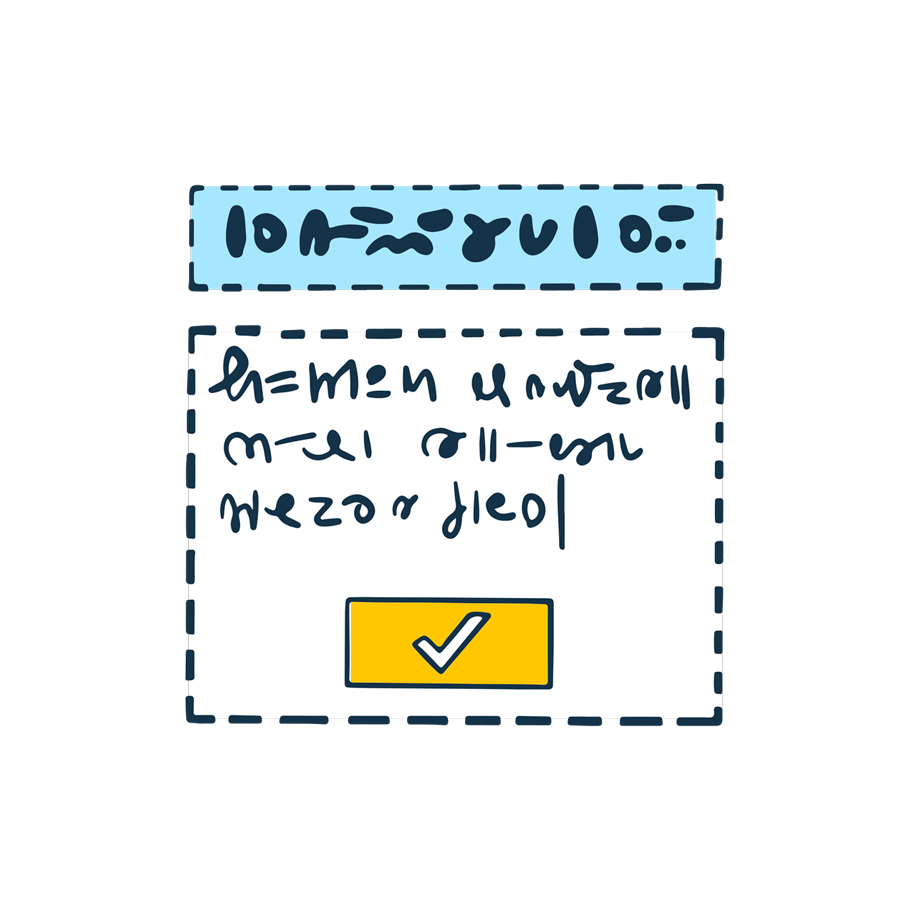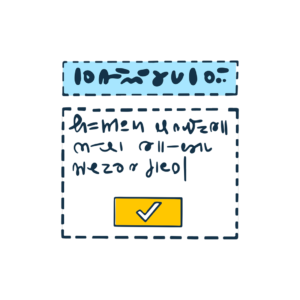 Tell your love story
Voice your feelings. Complete your photos with captions, anecdotes and other small texts; make your content magical and unique. Using your own words, recount the highlights of your story or your ceremony.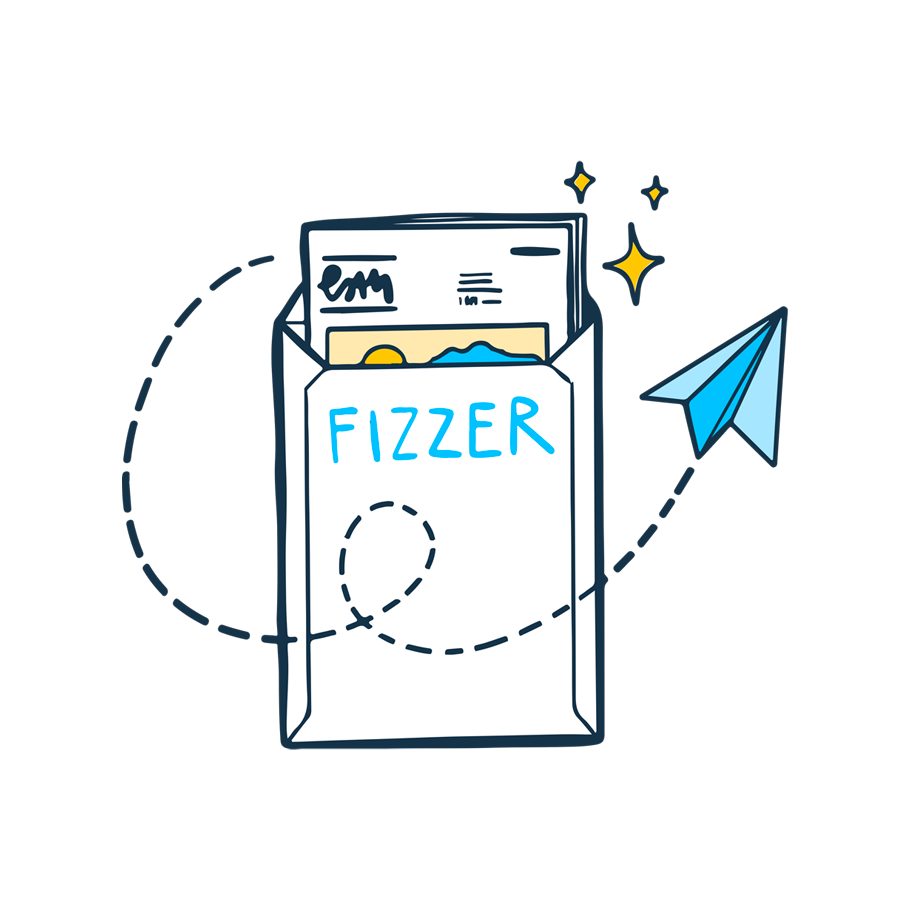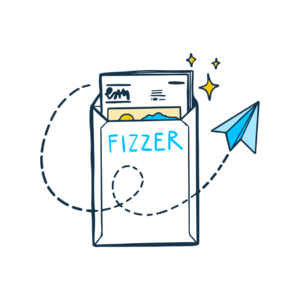 Send your creation
Your newspaper is ready for printing? Confirm and send this beautiful issue to your loved ones. A read that will make their day! Have a lot of contacts to add? Use the contact import function.
Our tips for creating an owl Magazine ✨
Choose quality pictures. Opt for pictures taken by your wedding photographer or by guests with good cameras.

Surprise your loved ones with anecdotes about your couple they've never heard before. Everyone enjoys a good love story! 

Honour your guests as well. Take advantage of the Magazine to thank your loved ones for their help, for example, with a special thank you section. 
Start my wedding newspaper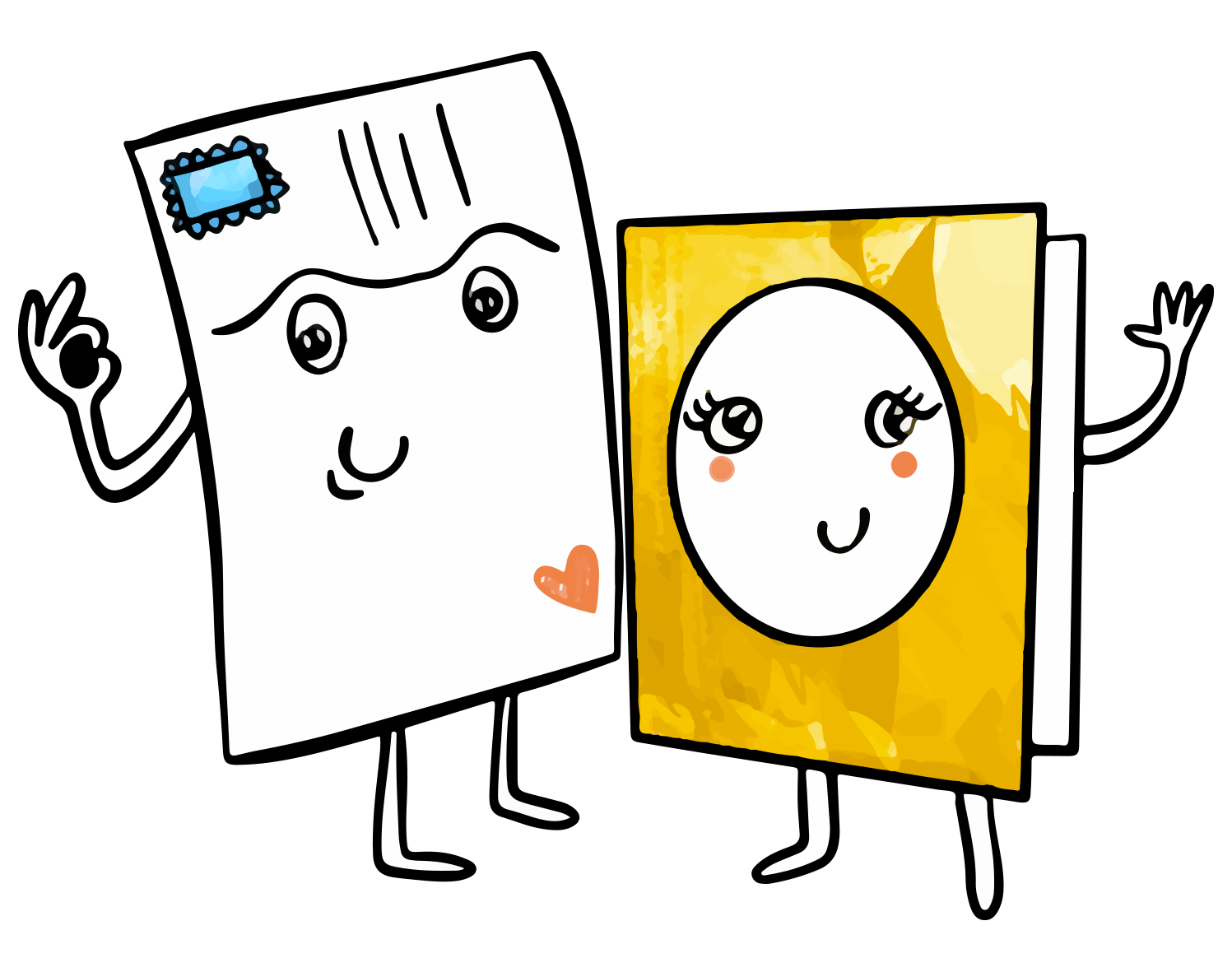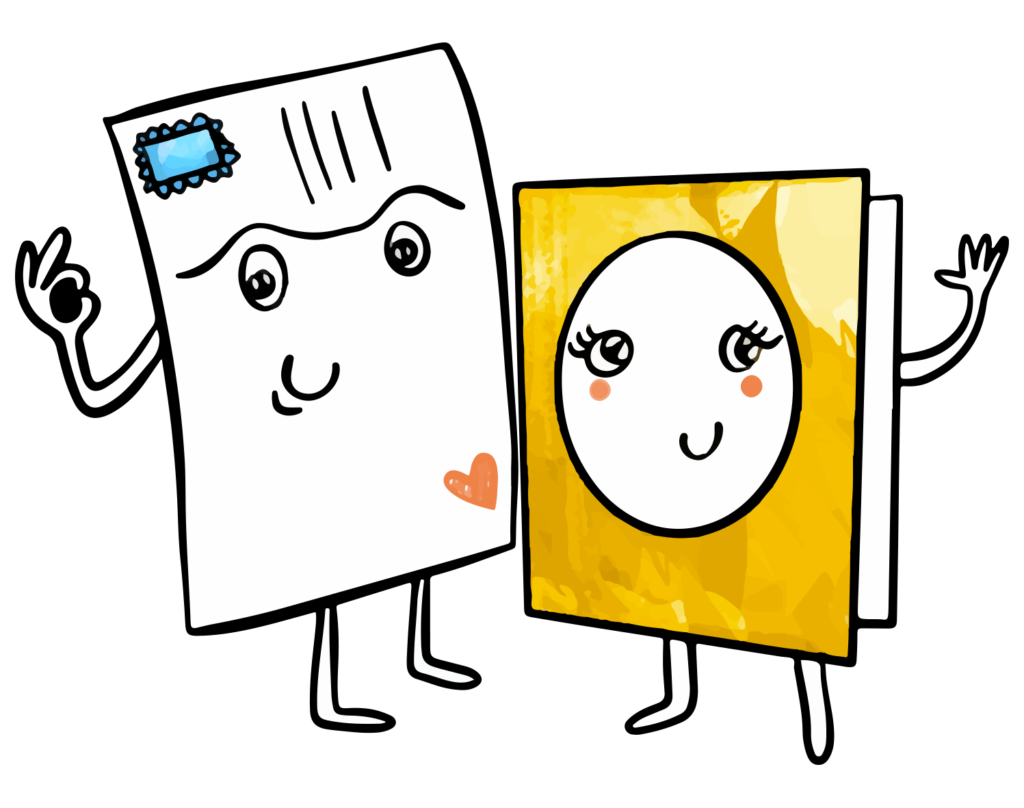 Need help? Any questions? Our team answers you within 24 hours, 7 days a week
Can't wait to start your creation but still got a few questions? Find below all the answers to create your beautiful journal very easily.
Pourquoi créer une Revue des mariés ? 
Pour compiler en un endroit les meilleurs moments de votre mariage ! Avec la Revue Fizzer, donnez un support de choix à votre grand événement. Le format journal vous permet de raconter votre cérémonie de façon unique !
What should I write in my newspaper? 
Use different layouts and captivate your readers with a wonderful tale. Create special columns depending on the themes you want to showcase. For instance, "Special thanks" or "Best man's/bridesmaids' section" or "best choreography award". Your journal, your content!
Who is my personalised journal for? 
Your personalised journal can be intended for all your guests and handed out on your big day as entertainment during meals, sent by mail as a gift or as an announcement. You can also create a surprise issue to thank your inner circle, such as close family and friends.