A year full of imaged memories
Qui dit fin d'année, dit meilleurs voeux ! Et quoi de mieux pour célébrer un nouveau départ que de jeter un œil sur ses meilleurs moments de l'année ? Les images parlent plus que les mots et dégagent une émotion hors du commun ; c'est comme si vous y étiez de nouveau ! On se remémore les odeurs, la température et surtout l'atmosphère et la joie qui opéraient au moment de la photo. Alors pour en faire profiter vos proches, pourquoi ne pas leur envoyer une carte de voeux photo pour leur souhaiter une bonne année 2023 ? Une belle rétrospective imagée qui plaira à coup sûr à toute votre famille et à vos amis.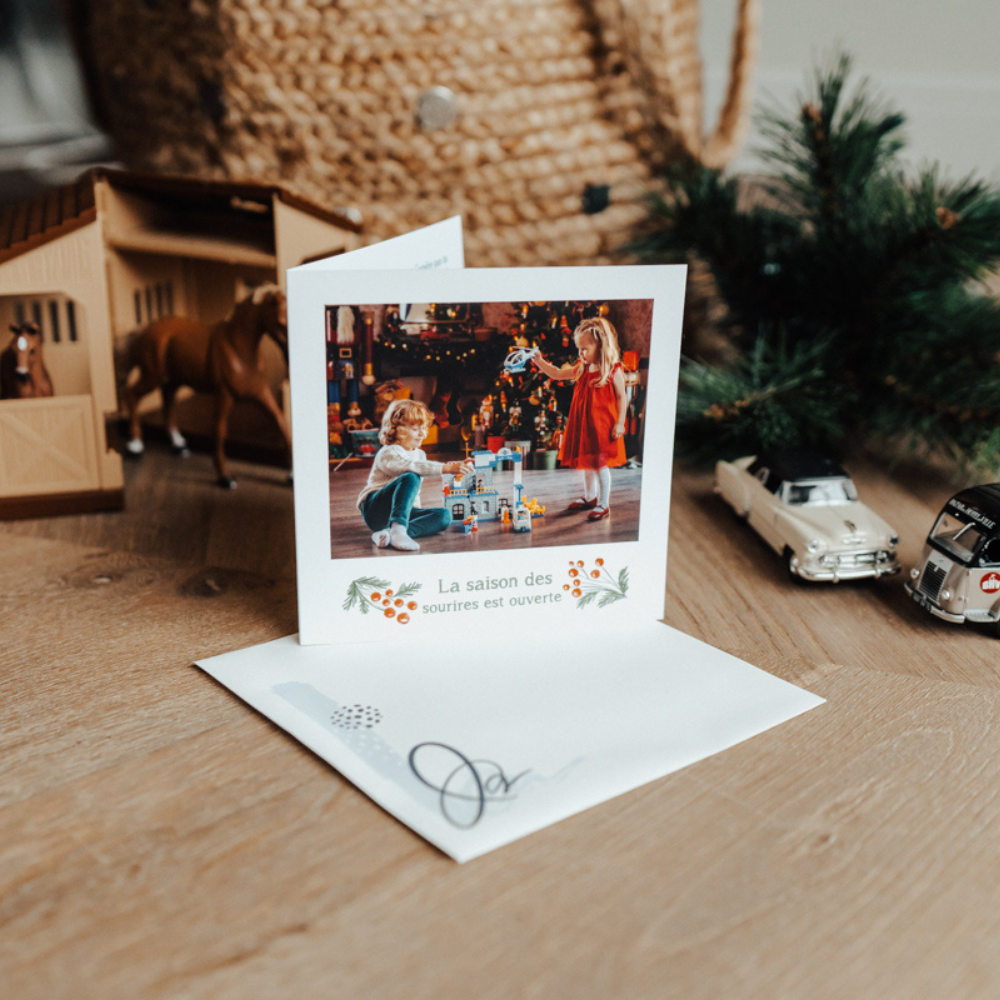 But when comes the time to create a carte de voeux, we feel uninspired...
Don't panic! Fizzer's got your back. We offer you very original card designs, all created by our Fizzer illustrators. This way, it's very easy to create a photo greeting card matching your personality. 
Quelques clics plus tard, vous pouvez envoyer votre carte de voeux personnalisée à tous vos proches ! Et la bonne nouvelle, c'est que vous pouvez non seulement ajouter une photo à votre carte de voeux, mais vous pouvez en ajouter jusqu'à six ! Cela vous permet d'envoyer tous vos meilleurs souvenirs de l'année 2022 et de faire de votre carte de voeux un véritable chef-d'œuvre photographique. 
Send your very first photo greeting card
Discover the card design that will match your memories and that will make your friends and family smile. Simply add your best wishes and your own photos! 
Ready to send a photo greeting card?
How to send a greeting card with your photo?
Listen to your heart and choose a design
Choose from 2000 card designs the one that your loved ones will love, and that you will love too! What matters is making others happy (and yourself!) with an original greeting card.
Fill your greeting card with your prettiest photos
Once you picked your card design, it's very simple! Add up to six photos to your greeting card. 
Wish your loved ones the best with a nice text
Write down your most positive thoughts and personalise the text your own way: font, colour... you can even add stickers!
Your photo greeting card is ready!
Une fois terminée, entrez une ou plusieurs adresses dans l'application Fizzer. Et le tour est joué ! Vous allez pouvoir partager vos meilleurs voeux 2023 de la façon la plus originale qui soit. Votre carte est affranchie puis envoyée sous enveloppe en 24 heures ouvrées.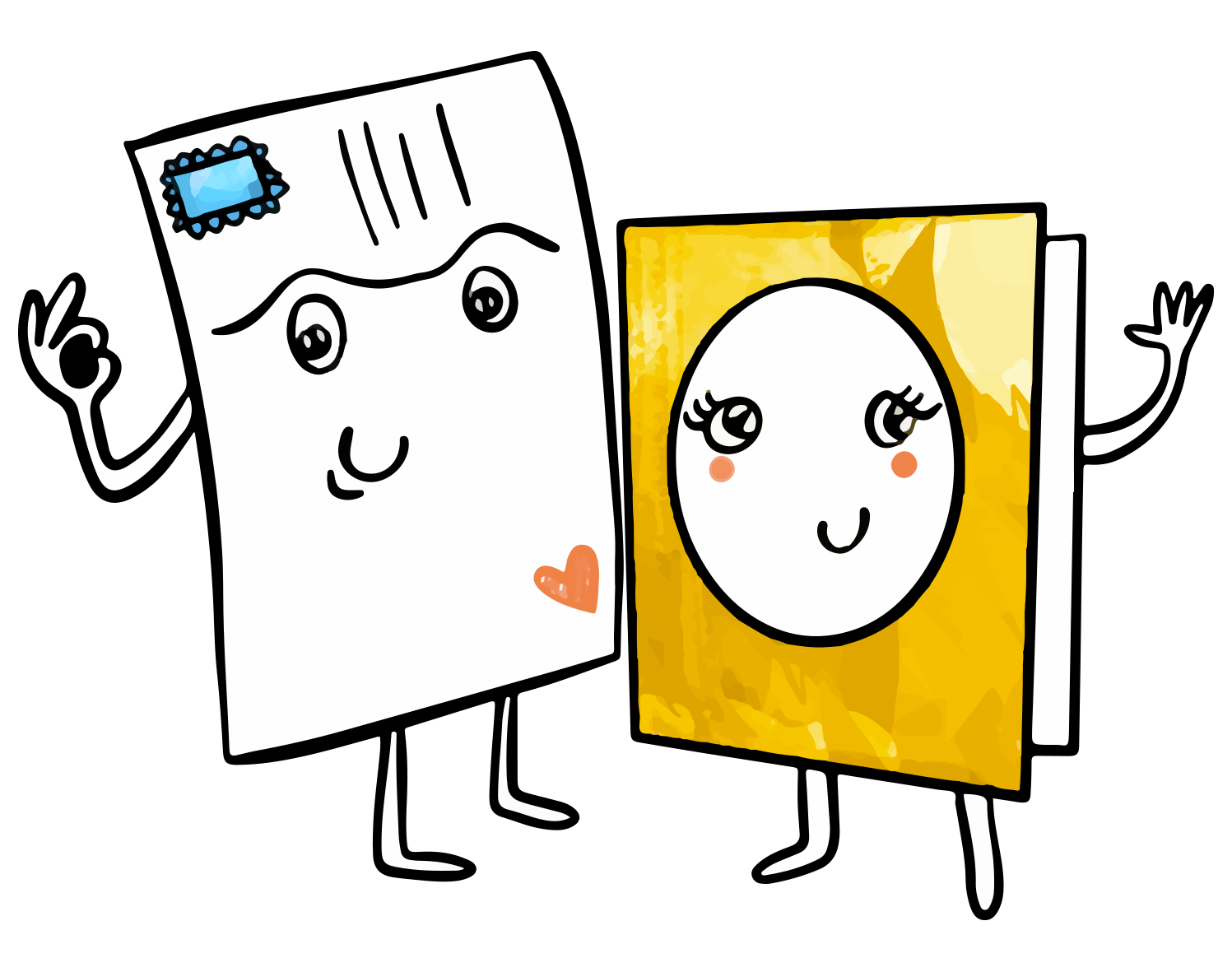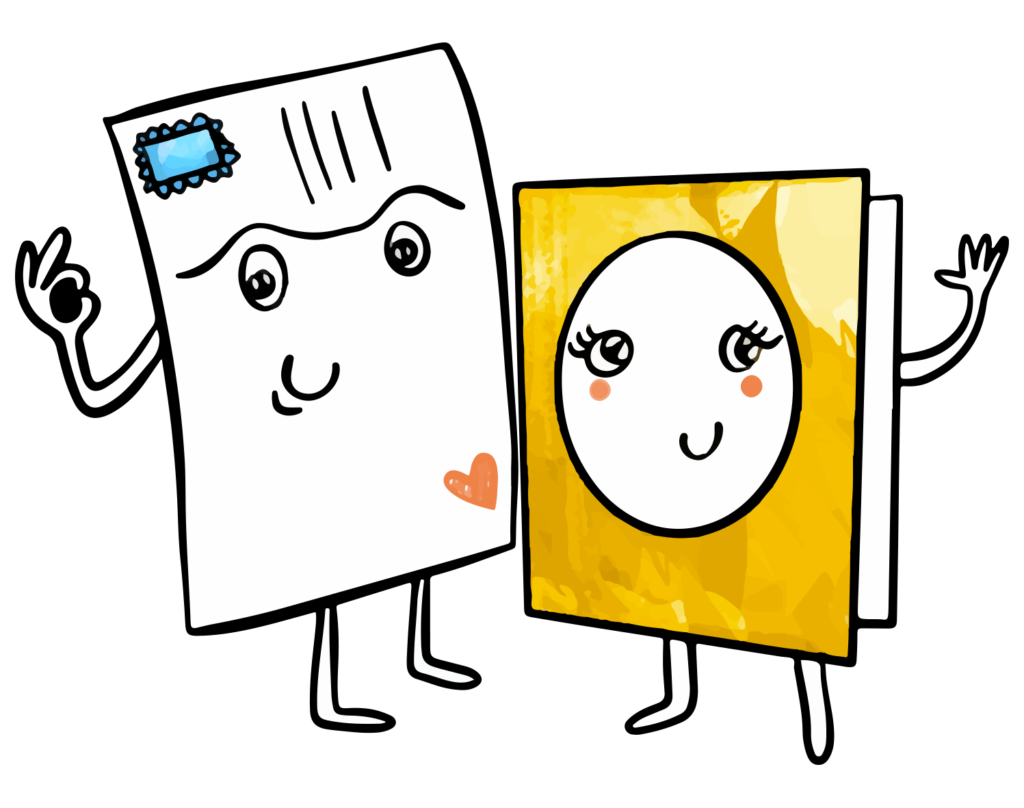 Need help? Any questions? Our team answers you within 24 hours, 7 days a week
What kind of photos should I put on my greeting card? 
What's great with Fizzer, is that you can create a photo greeting card that resembles you! Are you a big traveller, a party animal or a fond of Christmas lights? Get wild and create a greeting card that will gather your best memories. The classic landscape photo is always appreciated! Mix it up and choose a design that allows you to upload up to six photos. That way, you will be able to add a landscape photo, a family photo, a friend group photo and a Christmas light photo! 
What greeting card design to choose for my photos?
You can choose from more than 2000 card designs when you create a personalised card. Choose a simple and minimalistic design and insert only one photo, or pick a card with a Polaroid photo styles and share up to six photos on your card. Receiving a greeting card gathering all of your loved ones' best memories is priceless! 
Who to send a personalised photo greeting card to?
Make your loved ones happy with an original greeting card sharing your favourite photos! You can send your creation to your family, your work colleagues, or to your close (or not that close) friends. The most important thing is to make people smile and start the year the right way. Share kindness and good intentions during the end of the year and show them that they are loved. 
You said cheap photo greeting card? 
Because we know there are no little savings, we allow you to send your greeting card anywhere in the world, for the same price. The problem with free greeting cards, is that you never know what to expect! With Fizzer, you have the guarantee to make a wonderful surprise to your loved ones, at low cost.