Who says end of the year, says best wishes! And what better way to celebrate a new beginning than to take a look at his best moments of the year? Images speak louder than words and release an extraordinary emotion; it's as if you were there again! We remember the smells, the temperature and especially the atmosphere and the joy that operated at the time of the photo. So to share it with your loved ones, why not send them a photo greeting card to wish them a happy new year 2023? A beautiful colorful retrospective that is sure to please all your family and friends.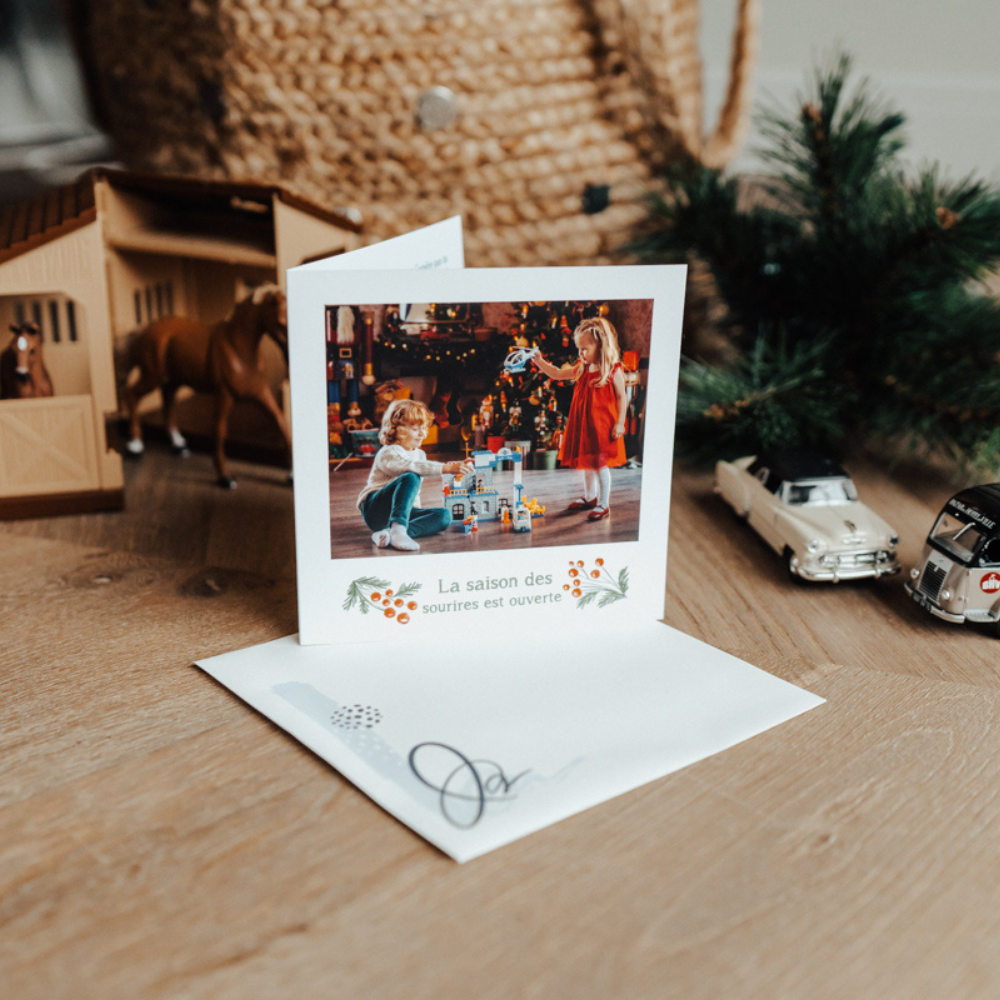 When it's time to create a wish card, we are often uninspired…
Do not panic ! Fizz at the solution. We offer you super original card templates, all created by our Fizzer illustrators. Therefore, it is very easy for you to create a photo greeting card in your image. 
A few clicks later, you can send your personalized greeting card to all your loved ones! And the good news is that you can not only add one photo to your greeting card, but you can add up to six! This allows you to send all your best memories of the year 2022 and make your greeting card a true photographic masterpiece. 
Send your first photo greeting card
Discover the greeting card template that will stick with your memories and put a smile on the face of your loved ones. Simply write your best wishes and add your own photos! 
Ready to send a photo greeting card?
How to send a greeting card with your photo?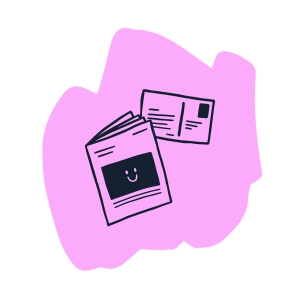 Listen to your heart and choose a model
Select from more than 2000 models the one that will please your loved ones, and yourself! The important thing is to please and to please yourself with an original greeting card. Fill your greeting card with your most beautiful photos
Once you have chosen your card model, it's very simple! Add up to six photos to your greeting card.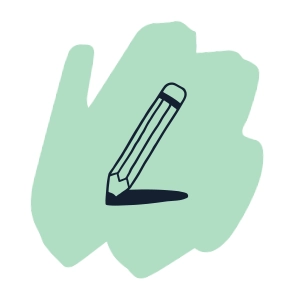 Wish your loved ones the best with a text
Write down your most positive thoughts! Wish Merry Christmas, Happy New Year or Happy Holidays; and customize the text your way: font, color... you can even add stickers!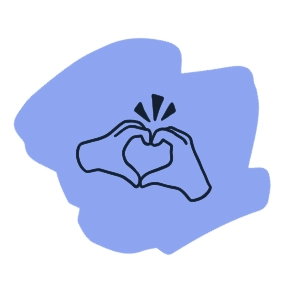 Your photo greeting card is ready!
Once finished, enter one or more addresses in the Fizzer application. And voila ! You will be able to share your best wishes for 2023 in the most original way possible. Your card is stamped and then sent in an envelope within 24 working hours.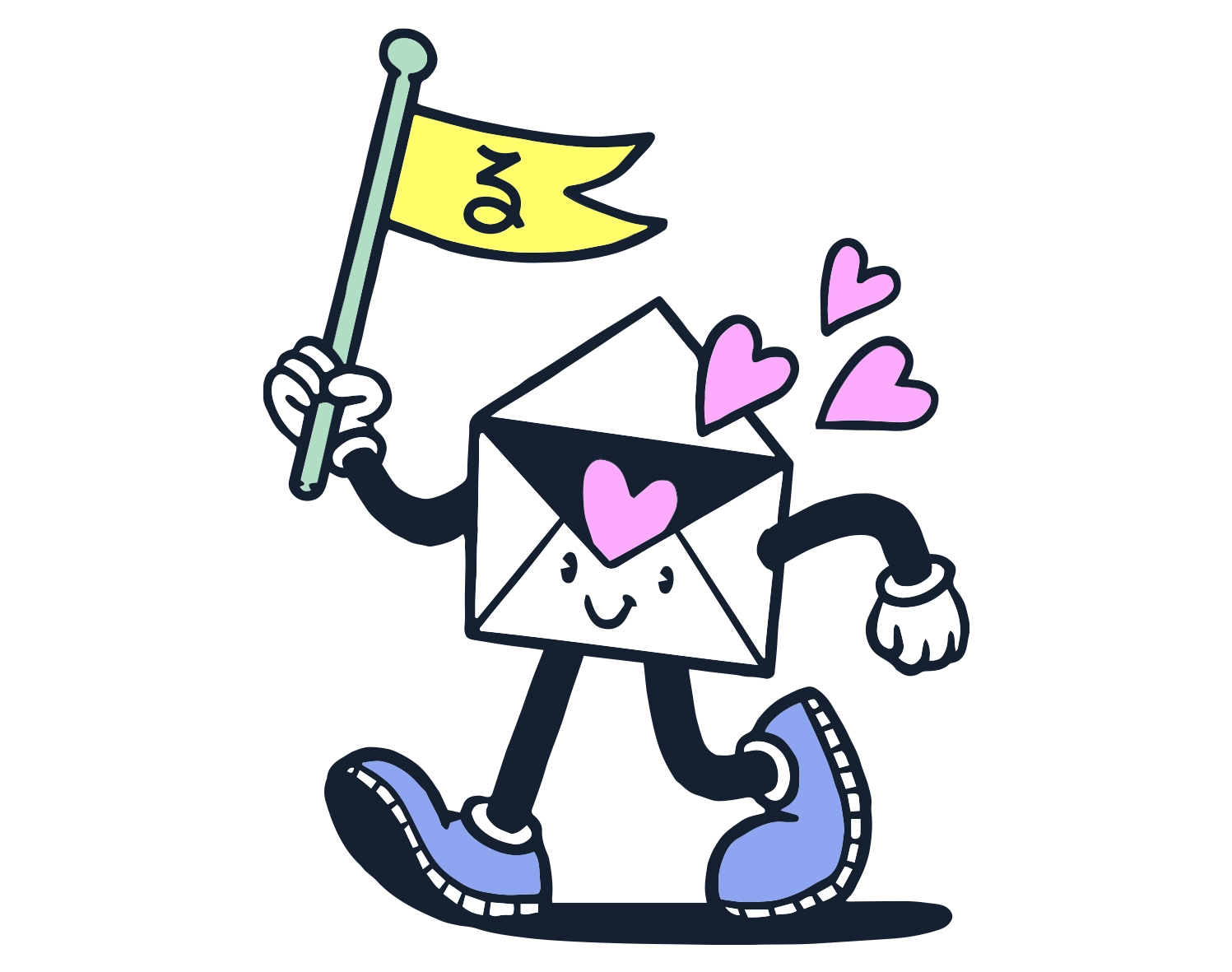 Need help ? A question ? The Fizzer team responds to you within 24 hours, even on Sundays!
What style of photo should I add to my greeting card? 
What's great about Fizzer is that you can create a photo greeting card that looks just like you! Are you more of a frequent traveler, more of a party animal or more of a fanatic of holiday decorations? Let go and create a greeting card that brings together your most beautiful memories. The essential greeting card with a landscape photo is always a pleasure! Vary the pleasures with a greeting card offering the possibility of adding six photos. Thus, you can add a landscape photo, a family photo, a photo with friends, and your favorite photo of your Christmas decorations! 
Which greeting card model should I choose for my photos?
You have over 2000 greeting card templates to choose from when creating your personalized card. Choose a rather refined and simple model sharing a single and unique photo, or a card model imitating Polaroid photos, thus bringing together all your best memories. Receiving a greeting card bringing together the best moments of our loved ones is priceless! 
Who to send a personalized photo greeting card to?
Make your entourage happy for the new year with personalized and original greeting cards displaying your favorite photos! You can send your creation to your family, your work colleagues, or even your closest (or less) close friends. The important thing is to please and start the year in style. On the day after the New Year, share kindness and good intentions and show your loved ones that they are loved! 
Did you say cheap photo greeting card? 
Because we know that there are no small savings, we offer you the possibility of sending your greeting card or your Christmas card anywhere in the world, and this, at the same price. The problem with free greeting cards is that you don't know what to expect! With Fizzer, you are guaranteed to surprise your loved ones at a lower cost.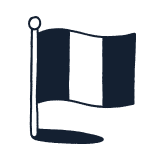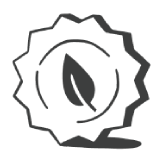 Imprim'vert certified paper