Immortalize your most beautiful memories from your mobile!
Ah, the holidays and their little pleasures! The first swims in the sea, the special atmosphere of a ski vacation, car trips with the windows wide open... And then of course, the postcards! Are you a fan of these mini-format missives where you tell your most beautiful travel anecdotes? How we understand you! What if you tried, this time, to send personalized postcards, directly from your smartphone? If they do not have the same cachet as handwritten postcards, these modern cards nevertheless shine by their originality and their unparalleled freshness. Do you want to surprise your loved ones with a nice attention? Follow the guide, and discover Fizzer, our postcard application that transforms your summer photos into timeless memories! Available on iOS and Android!
Take your friends with you around the world! 
Keep in touch with those you love
Surprise them with a beautiful object 
Ready to post your first postcard via the app?
Why send a postcard from your smartphone?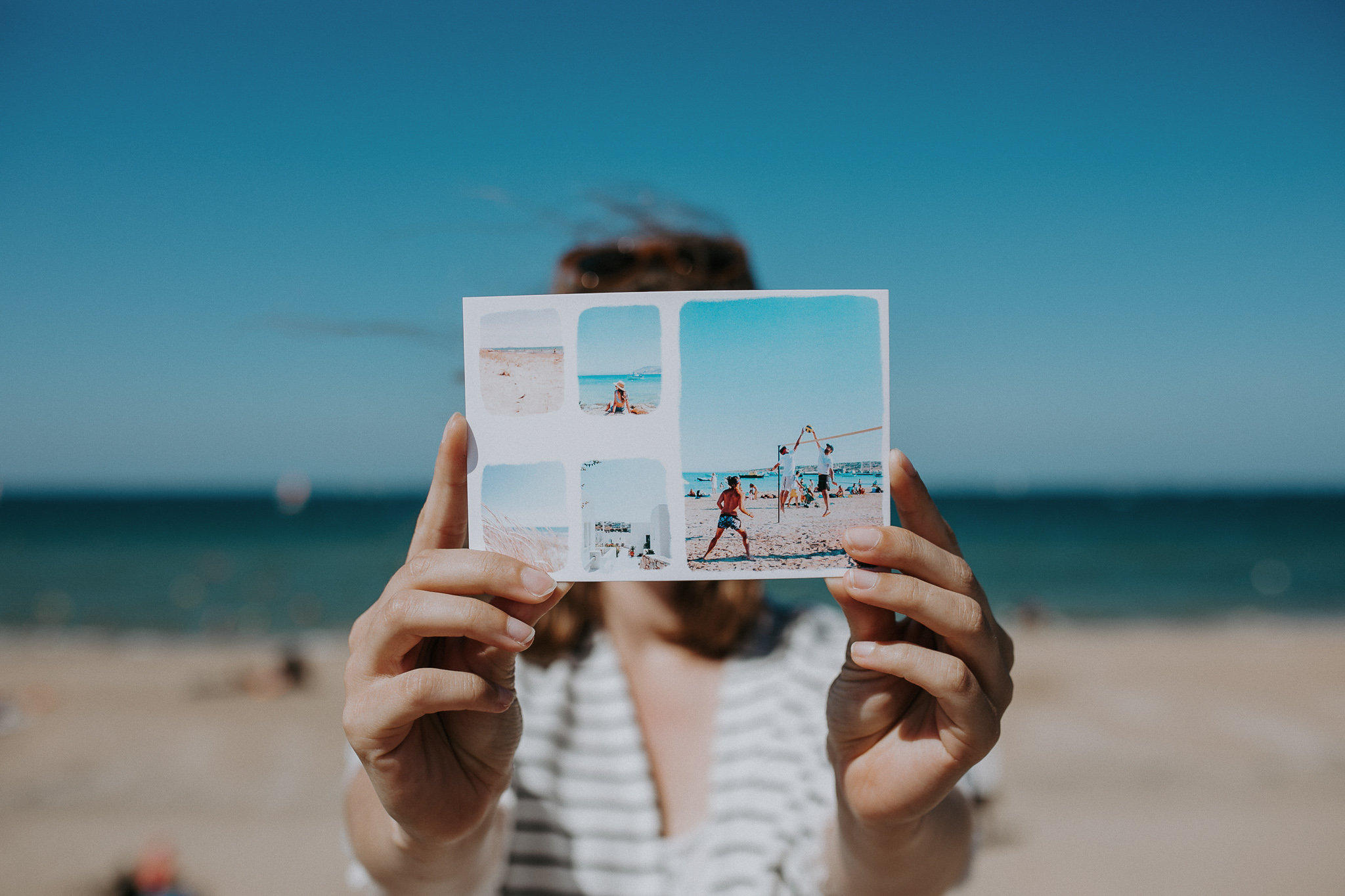 To say goodbye to paperwork: Fizzer takes care of all the logistics
To save time: you can create a map in a few clicks with our web or mobile app
To send your card to the whole world, and from anywhere, at a single rate
To stand out, with original and inspired designs
Because it's personalized: with Fizzer, you can slide in your own photos for a unique look
Ready to install your postcard app?
How to create a postcard with the Fizzer application?
Choose your card model
Our products are made to suit the craziest tastes! Do you like basic postcards, cards with multiple photos and staggered montages, maybe even thematic cards? There will always be the card that suits you in our collection. 
Add your personal touch
What's the point of showing delicate attention if it doesn't stand out? With Fizzer, you can create globally unique maps that truly reflect your vacation. Share your best memories in a pretty card: to do this, bring your mobile phone, a Wifi connection or the 3G/4G network. Open the Fizzer photo application, select your theme and all you have to do is drag your most beautiful holiday photos onto the template of your choice.
Insert some sweet words
They say a picture is worth a thousand words… That may be true, but that doesn't stop you from adding an inspired message to your postcard. Give your news to your loved ones or tell about your escapade... Quite simply, make them travel with you! Also consider customizing the font and color of your text. 
Indicate the recipients
Once your pretty card has been written and signed, all you have to do is validate it! Do not forget to fill in the recipients, specifying their postal address. You can also synchronize your phone's contacts with your Fizzer address book. Then, our teams take over, and take care of sending your little surprises. From printing your postcards to postage, putting them in envelopes and sending them: we take care of everything - at no extra cost to you, since these services are included in the price of all our products.
Ready to install your postcard app?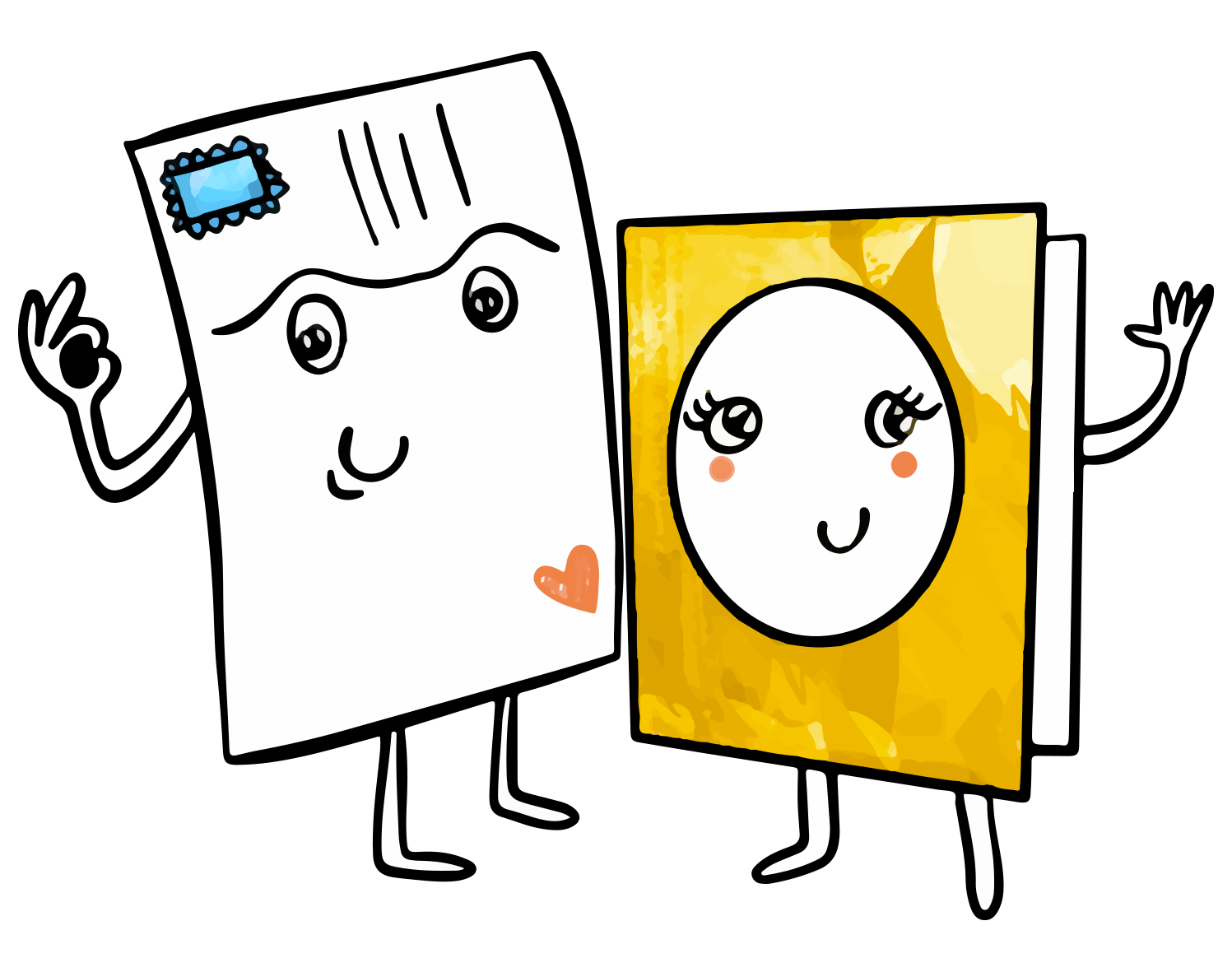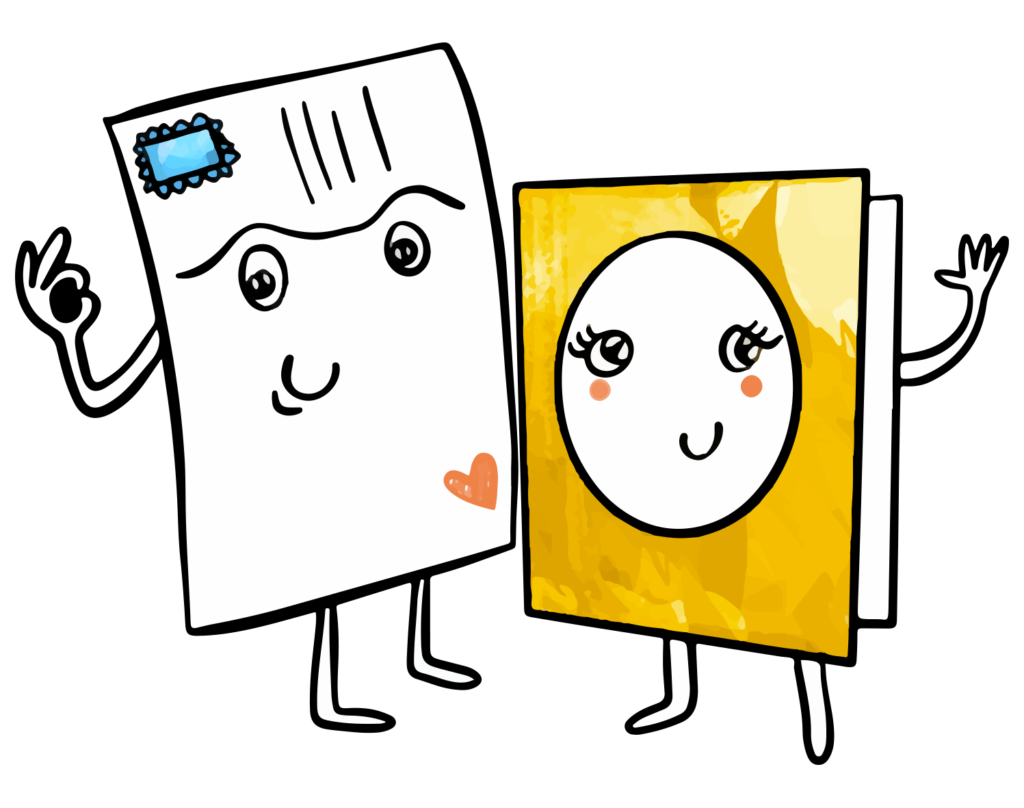 Need help ? A question ? The Fizzer team responds to you within 24 hours, even on Sundays!
With you, the expression "pleasure of giving" takes on its full meaning. Your friend's smirk when she opens a pretty present, her laughing eyes discovering her surprise… These are all priceless gifts that you give yourself! What if we told you that there was a simple way to surprise your loved ones with an offbeat gift? The answer in three letters: personalized postcard. 
When to offer a Fizzer card?
As soon as the heart tells you, go! There are plenty of opportunities to make friends or family smile with a pretty card. Whether it's birthdays, family or religious events, or even periodic events (back to school, summer or winter holidays, New Year's Day, etc.), there is always good news or a new milestone to celebrate. with a Fizzer card. It's not for nothing that our collection has more than 2,000 different card models, with rich and varied themes! 
How much does a Fizzer card cost?
With Fizzer, all purchases work with credits. By registering on our application, you will have to choose from several credit packs. From the single credit pack to the 150 credit pack, our offer adapts to all desires and all budgets. 
Here are the prices of our different packs:
1 credit = €2.39
10 credits = €21.90
20 credits = €41.90
40 credits = €77.90
80 credits = €149.90
150 credits = €249.90

What does a Fizzer credit bring me?
Not all Fizzer products are worth the same number of credits, and that's normal: some products are more elaborate than others! 
Keep in mind that:

1 postcard = 1 credit
1 magnetic postcard = 2 credits
1 event card = 2 credits
1 standard photo album of 24 pages = 10 credits
So which postcard application to choose? Fizzer of course! 😉