Recharge your batteries 🌄
Sport, nature and beauty
Ardèche truly is a gem of the Auvergne-Rhône-Alpesregion. This department concentrates everything you need for an unforgettable holiday. With your family, friends, partner or by yourself: you won't be short of activity ideas. Water sports, underground visits, authentic villages or perhaps cycle touring: here's a glimpse of what your holidays will look like. You'll be so inspired that your future postcard from Ardèche will practically write itself! 
Send a postcard from the best places in Ardèche
Stay in touch with friends & familly
Surprise your loved ones with a personalised postcard
Ready to start your postcard from Ardèche?
Our postcards from Ardèche and Auvergne-Rhône-Alpes
Small villages off the beaten track, wooded gorges, untouched mountains and mysterious caves… You'll find everything in Ardèche. Click on the card of your choice to discover our collection! 👀
The must-see places in Ardèche
The Pont d'Arc
Where the gorges de l'Ardèche start lies a particularly rare treasure called the Pont d'Arc. The river Ardèche, winding its way through the gorges, broke through and gave birth to a 177-foot-high natural arch. This majestic limestone doorway can be swum, rowed, canoed or walked to.
Aubenas
Aubenas is one of the most populated cities in Ardèche. But the main reason to stop there is rather its charm and authenticity. The medieval origins of the city are still very present today, as can be seen at the Aubenas castle or the gargoyle house. Make sure to also stop by its beautiful religious buildings, such as the Dôme Saint-Benoît.
Balazuc
Welcome to Balazuc, one of France's Most Beautiful Villages. Sitting on top of a cliff, overlooking the river Ardèche, the first impression of the village is its highly picturesque character. This jewel from the Middle Ages, former stronghold of the seigneurs de Balazuc, is still superbly preserved nowadays. Castle, Romanesque church, city wall door: it's all there. 
What to do in Ardèche? 3 activity ideas
Canoe down the gorges
The gorges de l'Ardèche are an 18-mile-long canyon formed by the river of the same name. Its untouched landscapes and tranquillity make it a perfect spot for sports and leisure. The must-do activity: canoe down the gorges to fully embrace their beauty.
The Chauvet Cave 
The marvels of Ardèche are also located… underground! The Chauvet Cave, rupestrian wonder discovered in 1994 and World Heritage Site, is none other than the oldest decorated cave in the world! Although the original site is only open to researchers, its replica, the Chauvet Cave 2, is no less fascinating.
The Mont Gerbier de Jonc
The department of Ardèche is also a fantastic place for hikers. The Mont Gerbier de Jonc is one of the highest mountains of Ardèche but it's not the reason why it's famous. So what's special about it? Well it's where the source of the Loire, France's longest river, is located. A bucolic and athletic walk, perfect to recharge your batteries.
Ready to send dreamy postcards from Ardèche?
How can I send a postcard with Fizzer?
Choose a card from the region where you are
Choose a postcard from Ardèche amongst numerous designs drawn by our illustrators. Watercolour landscapes, drawings of regional delicacies, minimalistic sceneries… they come in all shapes and styles! 
Add your favourite pictures
Select the best pictures from your holiday: savouring chestnut spread, canoeing in the gorges or strolling in a medieval town? Your best moments are sent straight to your loved ones' inboxes!
Write a personalised message
Select a postcard back with or without address, write your message and personalise it with many fonts and colours. Customise your stamp and sign with your fingertip.
Confirm your card and surprise your loved ones
Your card is ready? Time to make your loved ones happy! Send your creation to one or several recipients at the same time. To save time, create your address book by adding your contacts beforehand.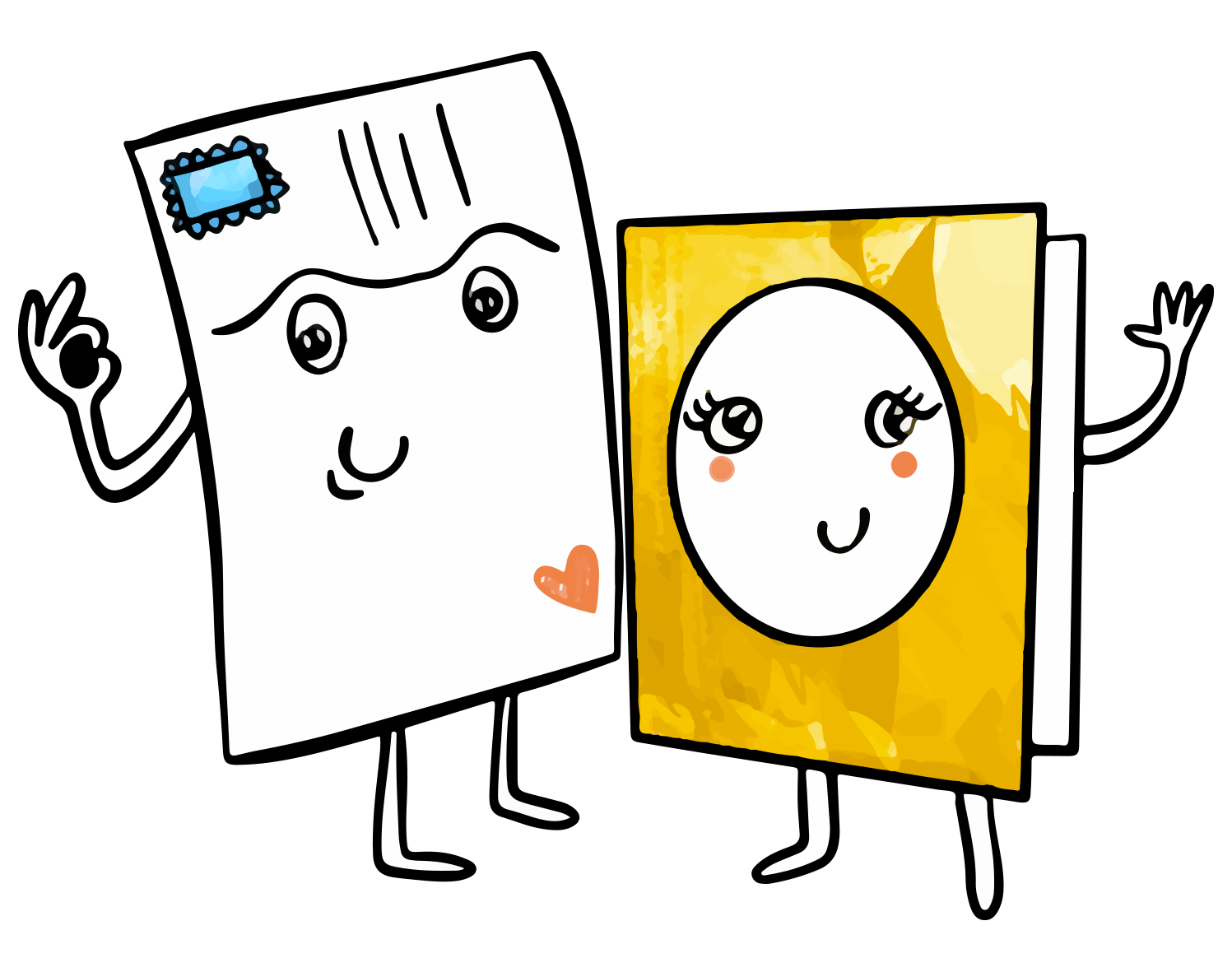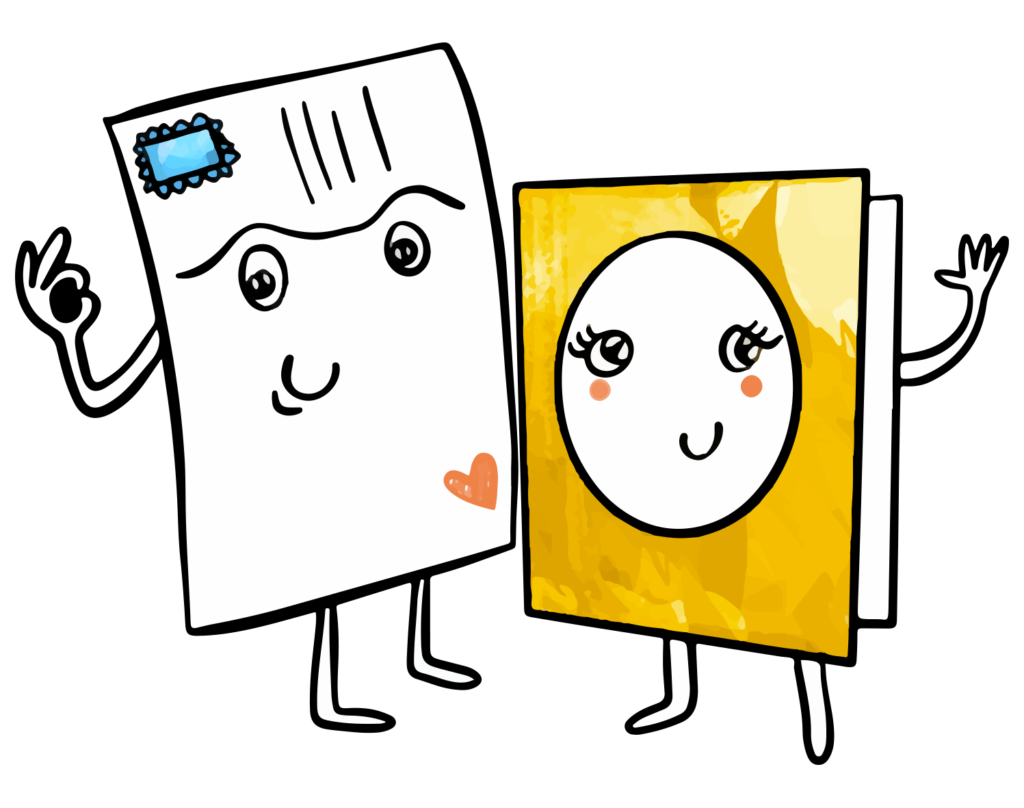 Need help? Any questions? Our team answers you within 24 hours, 7 days a week
Want to share your holiday with your close ones? Fizzer lets you create a holiday postcard with your own pictures in just a few minutes. In order to do this, all you need is a phone, a tablet or a computer. You might also need a digital or reflex camera or simply your smartphone to take pictures.
How can I add my pictures to my postcard from Ardèche?
Easy-peasy! Open the Fizzer app, choose your favourite card among 2000 designs drawn by our illustrators and click on the photo inserts. Your computer or smartphone gallery will open : now choose the pictures you want to see on your card. Your front can contain from one up to six photos ; the more the merrier! Once your pictures have been uploaded, click on "confirm" to write your text. Here, personalise your stamp with your own picture. Once your card is done, choose your recipient(s) and Bob's your uncle!
Why should you create my postcard from Ardèche with Fizzer?
To share your best discoveries in Spain with your loved ones with a postcard that's really personal. No more tasteless photoshopping from places you haven't seen. Your Fizzer creation is basically your holidays exactly the way you've experienced it!
Are my pictures and message protected?
Once you confirm your card, we print it, frank it and send it in an envelope. This way, your words and pictures are shielded from view and bad weather.