From volcanoes to cities
Gleaming green spaces, majestic volcanoes, quaint villages, cheese specialities to die for… here is a teaser of what you can expect to enjoy in Auvergne! But nature and gastronomy aren't the only things the region can boast about. Lyon, capital of the Auvergne-Rhône-Alpes region since 2015, radiates energy and beauty. One more reason (as though it wasn't enough) to choose it as your next holiday spot. We bet you'll have lots to write on your postcard from Auvergne! 
Send a postcard from Auvergne
Stay in touch with friends & familly
Surprise your loved ones with a personalised postcard
Ready to start your postcard from Auvergne ?
Our postcards from Auvergne
Landscapes full of character, ancestral architectural heritage or heartwarming cuisine? Every nook of Auvergne has its own speciality. Click on the destination of your choice to discover our collection! 👀
Ardèche
Ardèche is doubtless one of the most precious gems in the region. An ideal setting for your holiday with family, friends, as a couple or solo. Keen on hiking? You'll love the superb regional natural park of the Monts d'Ardèche. More into water sports? Head for the Ardèche gorge and the Pont d'Arc to enjoy a swim or a kayak sesh in idyllic surroundings. Also make sure not to miss the Ray-Pic waterfall, the prehistoric caves or Vogüé ou Balazuc, two of France's most beautiful villages.
Lyons
After your nature break, you wouldn't mind a bit of culture? Make your way to Lyon, France's Capital of Lights and third biggest city, population-wise. Whether you're here for the weekend or more, you can be sure you won't get bored. Start by visiting Lyon's old town, the Saint-Jean-Baptiste cathedral and the famous passageways connecting the buildings. Then head for the Croix-Rousse and Fourvière hills with, at its top, the monumental Basilica of Notre-Dame de Fourvière, watching over the city. Last but not least, have a gourmet end to your day in a "bouchon" lyonnais, a typical regional restaurant. Make sure to ask for grattons, quenelles or cervelle de canuts! 
The Auvergne volcanoes
If we had to pick one symbol of Auvergne, it would be its volcanoes. Their importance and beauty is such that they are their own regional natural park. Its famous chaîne des Puys is part of the UNESCO World Heritage. Hiking lovers will be wowed by the breathtaking landscapes at the top of the puy de Sancy and puy de Dôme. Want to make sure the kids are happy to? Take them for day of fun at Vulcania, an explosive theme park!
What to do in Auvergne ? 3 activity ideas
Release your inner explorer  
The Auvergne region is a land of volcanoes and hills and, as such, it is the ideal place to quench your thirst for adventure and chase thrills. How about paragliding above the puy de Dôme or casting off aboard a hot-air balloon above the Puy de Sancy? Explore and get an adrenaline boost at the same time, Daniel Defoe style! 
Go super cheesy 
You always say that cheese is the best thing about France? Your motto: "the smellier, the better"? You're at the right place! Auvergne is the dream destination for lovers of creamy delights. Your taste buds are in for a treat with the region's array of cheeses: cantal, salers, saint-nectaire, fourme d'Ambert, bleu d'Auvergne and gaperon. And let's not forget its delicious cheese mains like truffade or aligot!
Embrace the Auvergne architecture 
Auvergne is renowned for its wide-open spaces filled with lush vegetation but also for its century-old architecture. Get ready to be blown away by its fortified castles, picturesque towns and Romanesque churches. Our favourite: the city of Puy-en-Velay and its incredible statues and chapels perched on cloud-reaching peaks.
Start your creation with Fizzer
How can I send a postcard with Fizzer?
Choose a design that you like
Choose a postcard amongst numerous designs drawn by our illustrators. Watercolour landscapes, drawings of regional delicacies, minimalistic sceneries… they come in all shapes and styles!
Add your favourite pictures
Select the best pictures from your holiday: kayaking down the river, backpacking in the volcanoes or in good company with some cheese and wine. Your best moments sent straight to your loved ones' inboxes!
Write a personalised message
Select a postcard back with or without address, write your message and personalise it with many fonts and colours. Customise your stamp and sign with your fingertip.
Send your creation to one or several recipients
Your card is ready? Time to make your loved ones happy! Send your creation to one or several recipients at the same time. To save time, create your address book by adding your contacts beforehand.
Send your postcard from Auvergne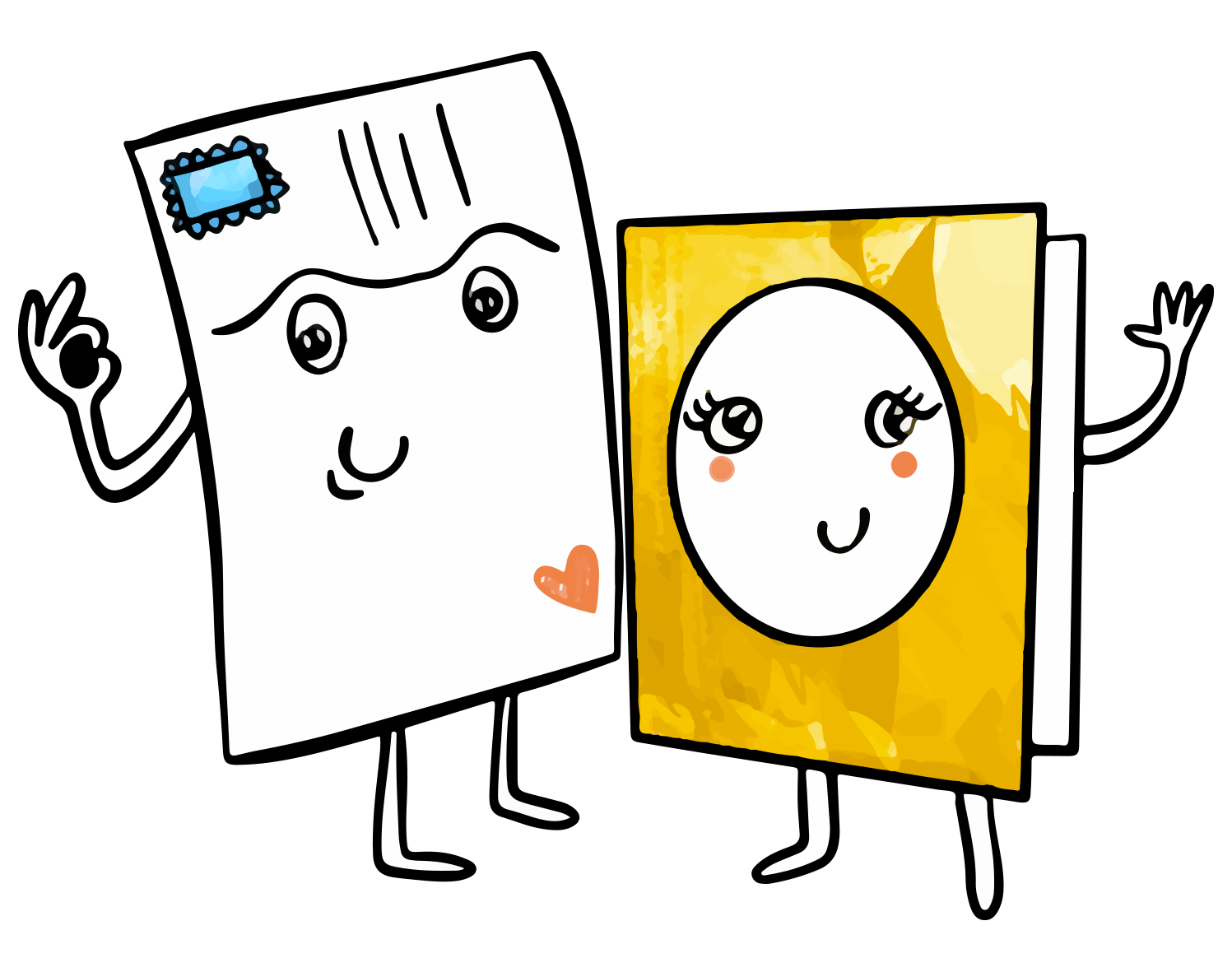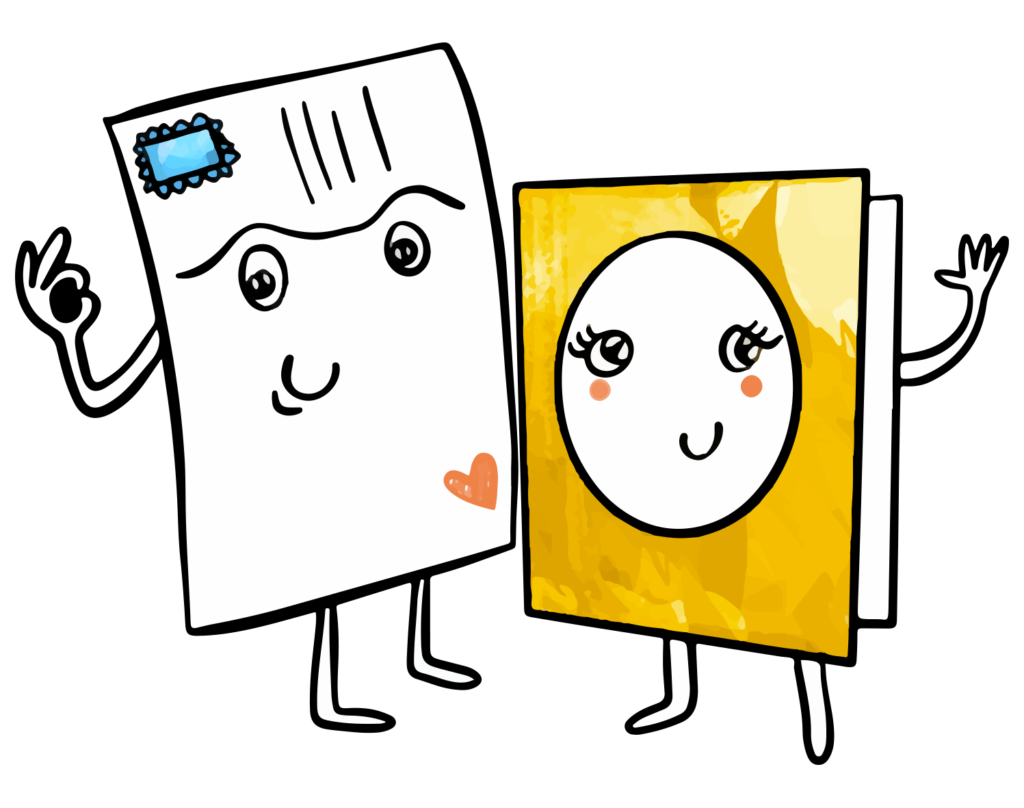 Need help? Any questions? Our team answers you within 24 hours, 7 days a week
Want to share your holiday in France with your close ones? Fizzer lets you create a postcard from France with your own pictures in just a few minutes. In order to do this, all you need is a phone, a tablet or a computer. You might also need a digital or reflex camera or simply your smartphone to take pictures.
How can I add pictures to my postcard from Auvergne ?
Easy-peasy! Open the Fizzer app, choose your favourite card among 2000 designs drawn by our illustrators and click on the photo inserts. Your computer or smartphone gallery will open : now choose the pictures you want to see on your card. Your front can contain from one up to six photos ; the more the merrier! Once your pictures have been uploaded, click on "confirm" to write your text. Here, personalise your stamp with your own picture. Once your card is done, choose your recipient(s) and Bob's your uncle!
Why create a card with Fizzer?
To share your best discoveries in France with your loved ones with a postcard that's really personal. No more tasteless photoshopping from places you haven't seen. Your Fizzer creation is basically your holidays exactly the way you've experienced it!
Are my pictures and message protected?
Once you confirm your card, we print it, frank it and send it in an envelope. This way, your words and pictures are shielded from view.