From volcanoes to the city
Large green spaces, majestic volcanoes, villages with the charm of yesteryear, cheese specialties to die for… here is an overview of the joys of Auvergne! But nature and gastronomy are not its only assets. Lyon, capital of the Auvergne-Rhône-Alpes region since 2015, shines with its dynamism and beauty. One more reason (as if it were needed) to come and spend your holidays there. You will have a lot to tell about your Auvergne postcard! 
Send a card in the colors of Auvergne
Stay in touch with your family and friends
Surprise your loved ones with a personalized card
Ready to create your Auvergne postcard?
Our postcards from Auvergne
Landscapes of character, ancestral architectural heritage or warm gastronomy... Each corner of Auvergne has its speciality. Click on the location of your choice to discover the collection! 👀
Where to put your suitcases?
Ardeche
The Ardèche is unquestionably one of the most beautiful treasures of the region. An ideal setting for your holidays with family, friends, couple or solo. Hiking enthusiast? You will be served with the superb Regional Natural Park of the Monts d'Ardèche. Rather nautical activities? Head to the Ardèche gorges and the Pont d'Arc for a swim or a kayaking session in an idyllic setting. Not to be missed either: the Ray-Pic waterfall, the prehistoric caves or even Vogüé or Balazuc, two of the Most Beautiful Villages of France.
Lyons
After a nature break, would you take a little culture? Come to Lyon, the City of Lights and third largest city in France in terms of population. Whether you are there for the weekend or the week, one thing is certain, you will not be bored there. Start with a visit to Old Lyon, the Saint-Jean-Baptiste Cathedral and the famous traboules connecting the buildings. Then head towards the hills of Croix-Rousse and Fourvière with, at the top, the imposing Notre-Dame de Fourvière watching over the city. Finally, end with a good meal in a Lyonnais cork with on the menu: grattons, quenelles or cervelle de canuts! 
The volcanoes of Auvergne
If we had to choose one symbol of Auvergne among all, it would be its volcanoes. Their importance and their beauty is such that they constitute their own Regional Natural Park of the volcanoes of Auvergne. Within the park, we distinguish in particular the very famous chain of Puys registered in the world heritage of UNESCO. Hiking enthusiasts will marvel at the breathtaking landscapes at the top of the Puy de Sancy or the Puy de Dôme. As for the children, treat them to a day full of emotions at Vulcania, an explosive amusement park!
I discover the collection
What to do in Auvergne? 3 activity ideas
Play explorers like Jules Verne  
Auvergne, land of volcanoes and reliefs, is the ideal place to quench your thirst for adventure and fill up on thrills. How about flying over the Puy de Dôme in a paraglider or escaping in a hot air balloon in the Sancy massif? Combine exploration and thrills to bring out the Jules Verne in you! 
Take a cheese cure 
Do you swear by cheese? Your motto: "the worse it smells, the better"? You have chosen the right destination! Auvergne is the dream region for lovers of blue-veined cheese or uncooked pressed cheese. Make your taste buds vibrate in a farandole of local specialties: Cantal, Salers, Saint-Nectaire, Fourme d'Ambert, Bleu d'Auvergne and Gaperon. Not to mention the delicious cheese-based dishes such as truffade or aligot!
Admire Auvergne architecture 
Auvergne is the great luxuriant spaces of vegetation but also centuries of architecture of character. Between fortified castles, picturesque villages and Romanesque churches, get ready to be amazed. Our favourite: Puy-en-Velay and its incredible statues and chapels perched on rocky peaks in the clouds.
I start my creation with Fizzer
How to send a postcard with Fizzer?
Choose a model you like
Choose a card from many models designed by our illustrators. Watercolor landscapes, drawings of regional products, minimalist panoramas… there's something for everyone!
Add your best photos
Select the most beautiful photos of your vacation: kayaking over the water, backpacking on volcanoes or surrounded by wine and a cheese platter... Your best moments in the mailbox of your loved ones !
Write a personalized message
Select a back with or without address, write your message and personalize it with many fonts and font colors. Personalize your stamp and sign with your fingertip.
Send your creation to one or more recipients
Your card is ready? It's time to make people happy! You can send your creation to several recipients at the same time. To save time, add your contacts in advance by creating your address book.
I send my Auvergne postcard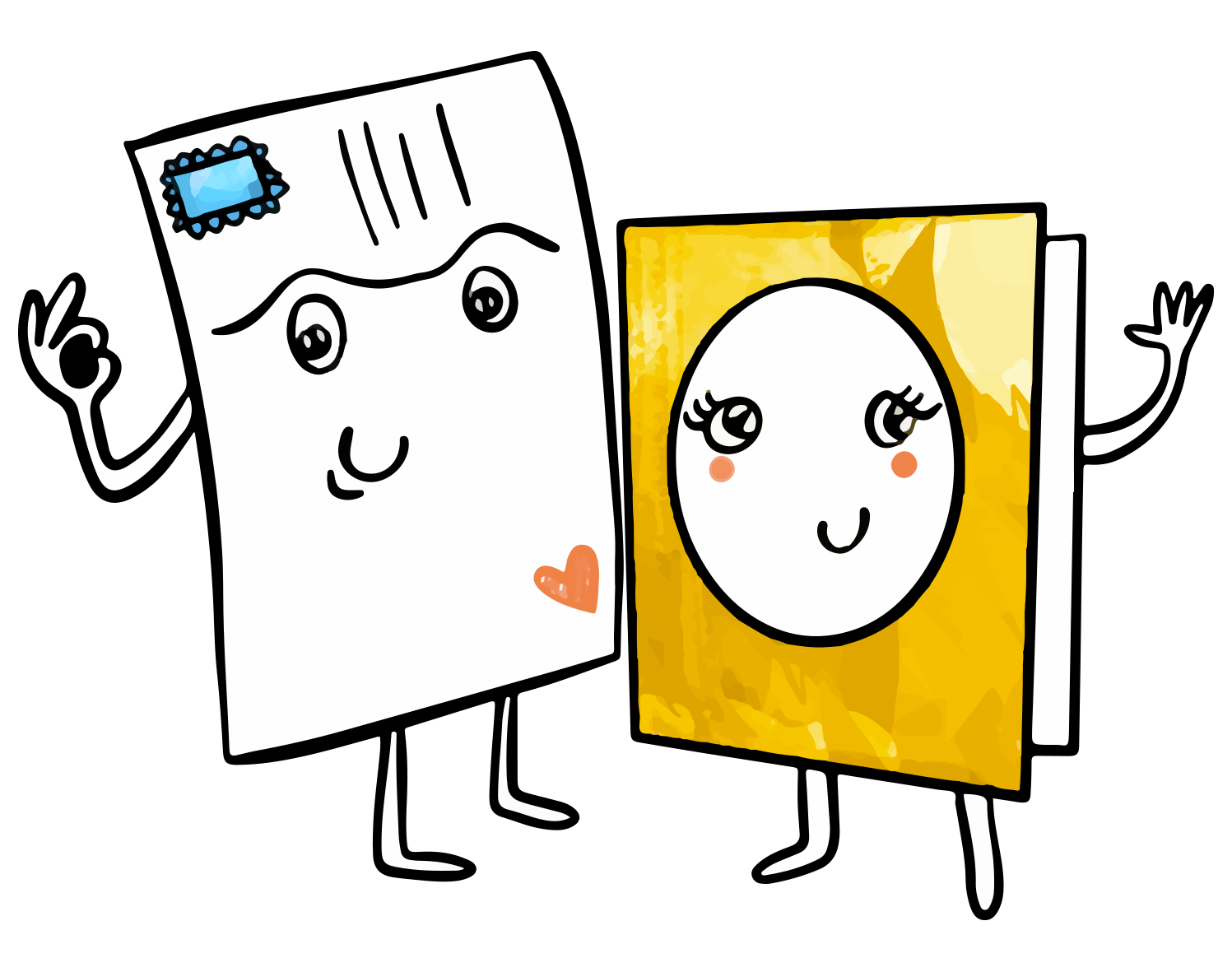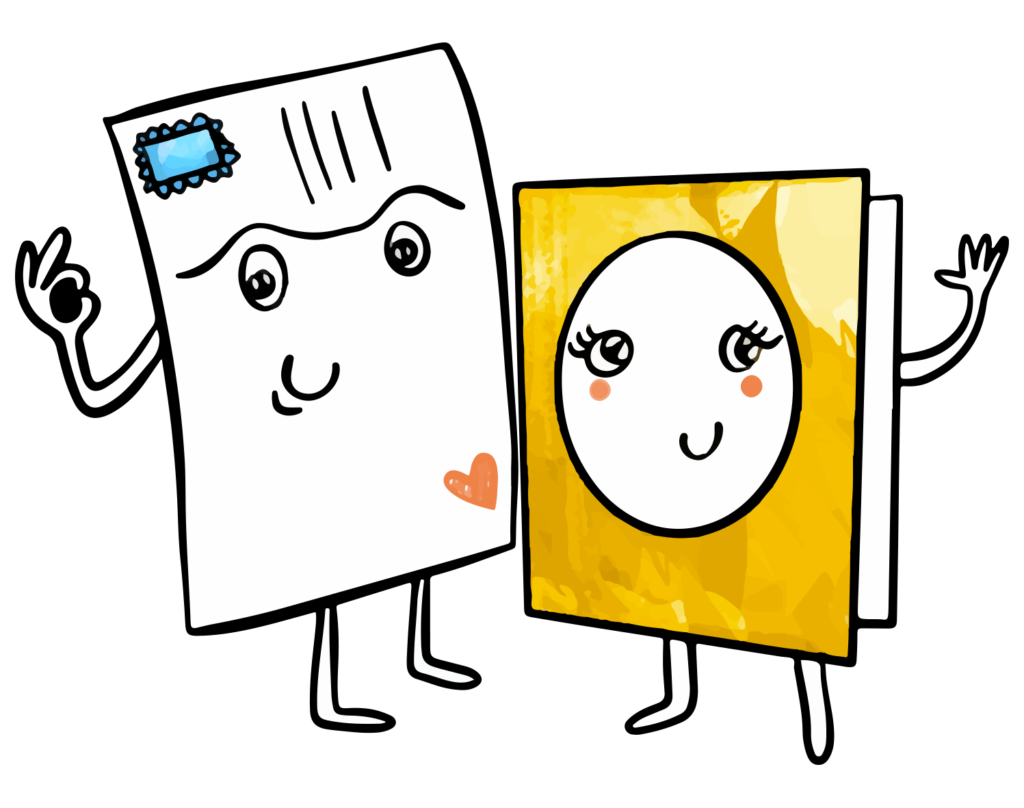 Need help ? A question ? The Fizzer team responds to you within 24 hours, even on Sundays!
Want to share your holidays in France with your loved ones? Fizzer allows you to create a France postcard with your own photos in minutes. To do this, all you need is a phone, tablet or computer. Incidentally, you will need to bring a reflex or digital camera or simply the camera of your smartphone.
How do I add photos to my Auvergne postcard?
Nothing's easier ! Go to the Fizzer application, choose the card of your choice from more than 2000 models designed by our illustrators and click on the inserts dedicated to your photos. The gallery of your computer or phone will then open and it is at this point that you choose the photos of Auvergne that you want to appear on your map. Your front can be adorned with one to six photos, enough to delight your family and friends. When your images are added, click on validate to go to the stage of writing your text. Here again, customize your stamp with the photo of your choice. When your card is complete, choose your recipient(s) and you're done.
Why create my card with Fizzer?
To make (re)discover the best corners of our beautiful country to your loved ones with a postcard that really looks like you. No more tacky photomontages of corners you haven't seen. Your Fizzer creation is your vacation as you experienced it at 200%!
Are my photos and text protected when sending?
When you validate your card, it is printed, stamped and sent in an envelope. Thus, your words and photos are protected from view during their journey.