Your postcard from Avignon
Let's discover the South of France!
Send a lovely postcard from Avignon
Pour ces vacances d'été, vous êtes en quête de soleil et d'authenticité ? N'hésitez plus, et partez à la découverte de notre belle région Provence-Alpes-Côte-d'AzurThis year, for summer holidays, you are looking for sun and authenticity. Don't hesitate no more, and go discover the Provence-Alpes-Côte-d'Azur with a stop in Avignon. Nicknamed the cite des papes, the city has a lot to offer. Cultural heritage, preserved historical center, monuments… There is a lot to be seen in Avignon! Very beautiful, it is also a great place to take pretty pictures. Be sure to bring to light your beautiful memories with a personalised postcard of Avignon! 
Send a postcard from Avignon
Dazzle your friends with your trip
Have some wonderful memories
Are you ready to send your first postcard?
Our postcards from Avignon and Provence
Go for a walk on the famous Bridge of Avignon, admire the Palais des Papes, and have a bucolic moment at the Jardin des Doms while immortalizing your expedition. You can enhance your loveliest pictures with original postcards, made for the city of Avignon and the region surrounding it.
Visit the greatest places in Avignon
The Palais des Papes
Classé au patrimoine mondial de l'UNESCO, le Palais des Papes ne manque pas de charme, et pour cause : il s'agit du plus grand palais gothique du monde ! Construite au XIVème Listed as UNESCO World Heritage, the Palais des Papes is very charming. It is, in fact, the largest gothic palace in the world! Built in the 14th century, this fortress welcomes more than 600 000 visitors each year. No wonder it stands among the most visited monuments in France. You can either choose to have a guided tour, or take the thing to the next level by choosing the virtual reality tablet, included in the price of the ticket. 
The Pont d'Avignon
The pont d'Avignon is not only famous for the French song. It is actually also named the Pont Saint Benezet. We like it particularly for its astonishing view on the town of Avignon. Here's an Instagram tip: take a picture of the Palais des Papes from the Pont d'Avignon, at dawn. On top of that, feel free to highlight your best pictures in a personalised postcard of Avignon.nstagram friendly : photographier le somptueux Palais des Papes depuis le pont, au moment du crépuscule. Pour encore plus d'effet, n'hésitez pas à mettre en lumière votre photographie sur une carte postale Avignon personnalisée. Simple, mais terriblement efficace. 
Cathedral of Notre-Dame des Doms
Édifiée au XIIème Built in the 12th century, the Cathedral of Notre-Dame des Doms is located next to the Palais des Papes. This historical monument clearly doesn't live in the shadow of its neighbour, and embodies perfectly the provincial style. The contemplative souls will admire the beautiful façade and the mural paintings in the inside. Don't forget to contemplate the grave of pope Benoit III, and the roman dome. 
Ready to send your postcard from Avignon?
What to do in Avignon? Three activity ideas
Wander in the historical city center
If the city of Avignon is that famous, it's also thanks to the irresistible charm of its historical city-center. If you like to go for walks, you will love to wander in the narrow alleys, have lunch on a terrace, or browse through the shop. Right next to the Place de l'Horloge, you will find the Opera of Avignon and the city hall, two impressive monuments from the 19th century.ème siècle. 
Attend to the Festival d'Avignon
Festival d'Avignon
The city of Avignon does not only have a rich historic heritage, but also an important cultural life! Each year in July since 1947, the city holds the famous Festival d'Avignon. During the Festival, the city turns into a city-theater and offers many performances, exhibitions, movies, debates… Festival d'Avignon. Vous êtes amateurs de théâtre ? Cela tombe bien : pendant son festival, Avignon se transforme en ville-théâtre, et multiplie les représentations, expositions, films, débats… 
Wander by the Jardin des Doms
You're an explorer? You will love getting lost in the Jardin des Doms, whether you are with your family or your lover! Located on the Rocher des Doms, this place offers an incredible panorama on the historical city center of Avignon, but also the Rhone valley and the Mont-Ventoux! During the summer, the garden is the perfect spot to avoid the heat!
Ready to send your postcard from Avignon?
How to prepare a pretty postcard with Fizzer?
Choose the template that you like the most
Browse through our collection of templates, and choose the one that inspires you. Fizzer is built to please everyone's taste: With more than two thousand templates of cards, you will find one that reflects your personality for sure! 
Add your personal touch
Make a difference and brighten the day of one your closest people by sending an original postcard. To do so, just add your loveliest pictures of your holidays to the template you've chosen earlier!
Write some kind words
Go the extra mile by writing a few personal words to your friends or relatives. You can try different fonts and colours to find the one that suit you most! 
Select one or more recipients
With Fizzer, you can send your card to several recipients and kill two birds with one stone! Just add the postal addresses in your address book. Once your postcard is confirmed, we take care of everything and send it in a 24 hours delay!
Ready to surprise your loved ones?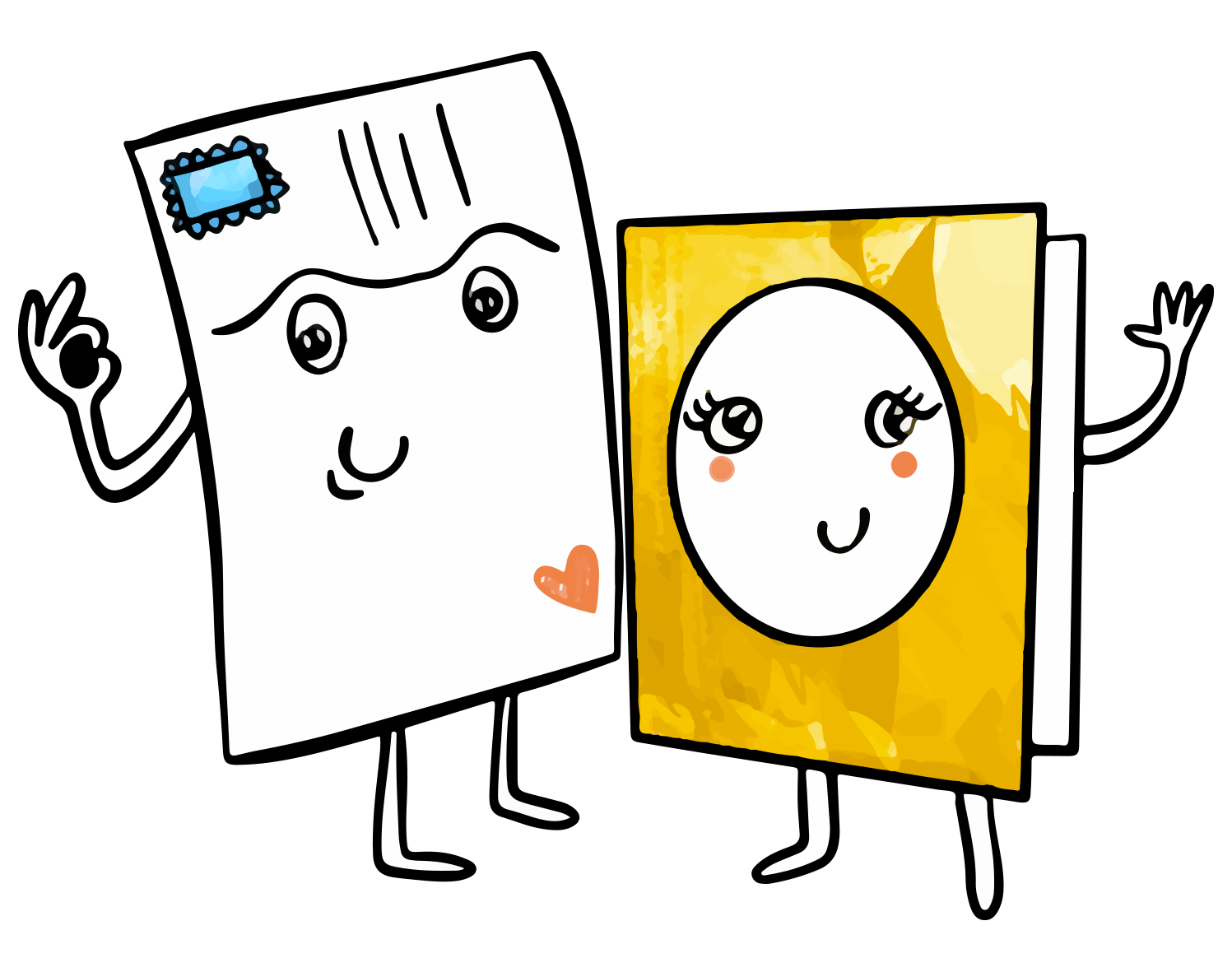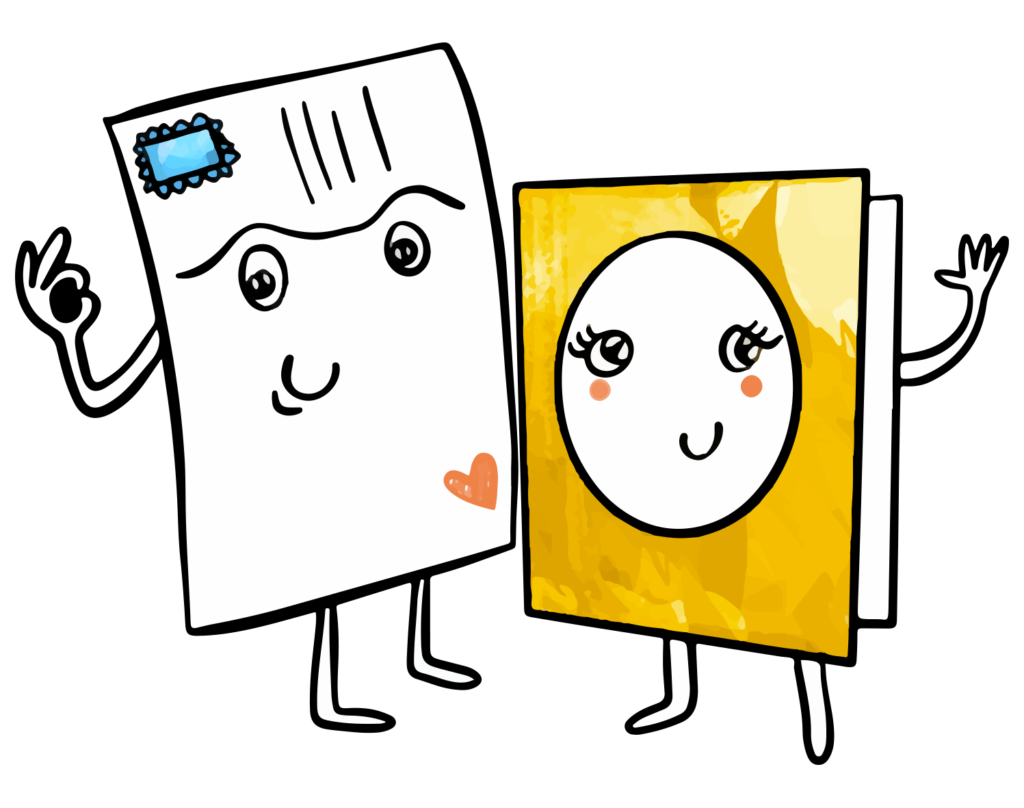 Need help? Any questions? Our team answers you within 24 hours, 7 days a week
Do you want to surprise your friends or relatives with a kind gesture? With Fizzer, you can create a pretty personalised card and share your happiest moments with the people you love! 
Why should you create a postcard with Fizzer?
Some people excel in terms of creativity. They differentiate themselves by showing original ideas or a rare artistic sensibility. Even though we don't all have the same abilities, we usually share the same goal : pleasing the people we love with kind thoughts.

With Fizzer, you don't need to be a design expert to surprise your friends and family with a nice gift! Thanks to the Fizzer app (available on a range of devices including mobile phones, digital tablets and laptops), you can create an original postcard in just a few clicks. Browse through our collection of cards, choose the one that you like the most, and drag into the template your favourite holiday pictures! Add some nice words and that's it: you've just created a lovely personalised Avignon postcard!