Discover all the Belgian treasures
Belgium has many wonders to offer to its visitors : medieval towns, a vibrant capital city, a large Belgian coast starring a wild nature, historical centres listed as UNESCO world heritage… There are thousands of reasons to fall in love with Belgium. Located between the Germanic Europe (gathering Germany, Switzerland, Holland, Luxembourg...) and the Latin Europe (with France, Spain, Italy...), the Belgian Kingdom benefits from a double culture, both Francophone and Fleming. It's the perfect destination to escape from your everyday life. 
Belgium is also adored for its quality of life, its gastronomy, its historical heritage and marvellous architectural designs… Are you preparing a trip to Belgium? Make sure to capture your sweet getaway with a personalised postcard from Belgium. immortalize your getaway with a personalized Belgium postcard. After all, a trip is a good opportunity to share your vacation with those around you and send them a bit of a good mood! Good news: with Fizzer, sending a nice printed card is quick and easy. 
Send an original postcard from Belgium
Share your adventure with inspired words
Brighten the day of a loved one with a special card
Are you ready to share your stay in Belgium?
Which Belgian region will you discover?
Admire all the beauty of the multicultural Brussels and its historical monuments, wander by the historical centre of Bruges, or travel in time in Ghent, a lovely medieval city where time seems to have frozen.
Don't forget to share all your Belgian discoveries with your loved ones, with a personalised postcard from Belgium! Click on the region of your choice to discover the collection. 
3 tips to create an unforgettable postcard
 Share your most beautiful pictures: we heard that one picture is worth a thousand words...
Add some storytelling: your discoveries in Brussels, your favourite spots... 
Catch up with your family by asking questions! 
Ready to post your first birthday card?
How to create a postcard from Belgium with Fizzer?
Choose your favourite Belgian postcard
Browse through our collection and discover the designs of our "Belgium" category. The famous Grand-Place of Brussels, the typical coloured buildings of Bruges… Our drawings embody perfectly the symbols of the Belgian heritage. 
Add your favourite pictures
Belgian cities are particularly photogenic not to say poetic: the delicate Bruges, the multicultural Anvers, the festive Liege… Whether it's Flemish or Walloon, each Belgian city has its unique soul. It's up to you to capture it, and bring it to light in your Fizzer card. You can add several photos (up to 6) to your creation, for maximum customization! 
Describe your getaway
We have no doubt that the inspiration will come to you in the country of Jacques Brel, this one and only Belgian poet. Enjoy the Belgian quality of life, the fluvial towns and the rich heritage. Take your time to measure their beauty. Once it's done, you will be able to write your feelings in poetry. 
Send it in a heartbeat!
Finally, add the postal addresses of the recipients, and confirm your order. Our team will then print, stamp and send your beautiful creations in a 24 working hours delay. There you go, your card is sent! Your loved ones just have to watch the passage of La Poste. 
Do you need to send a postcard from Belgium?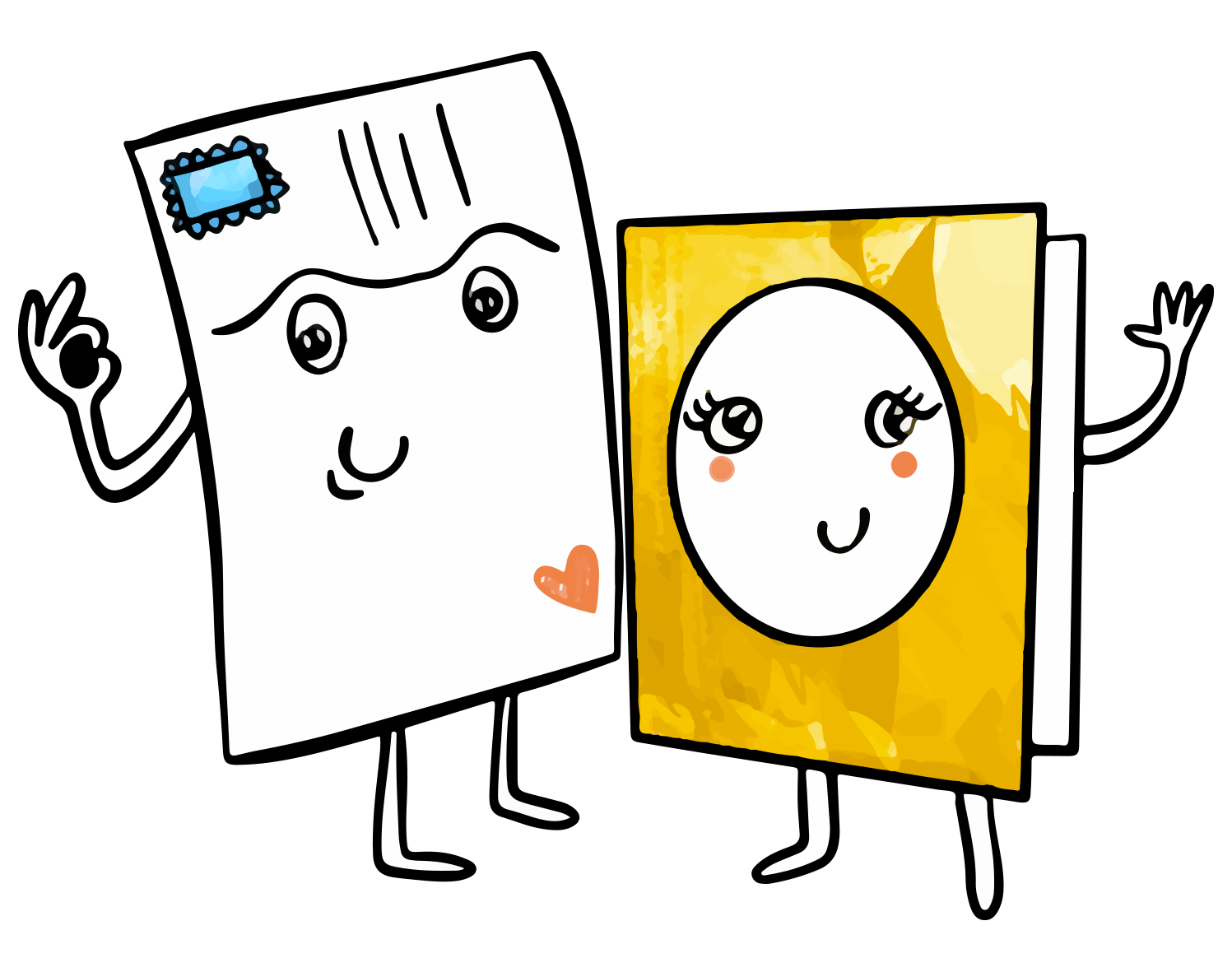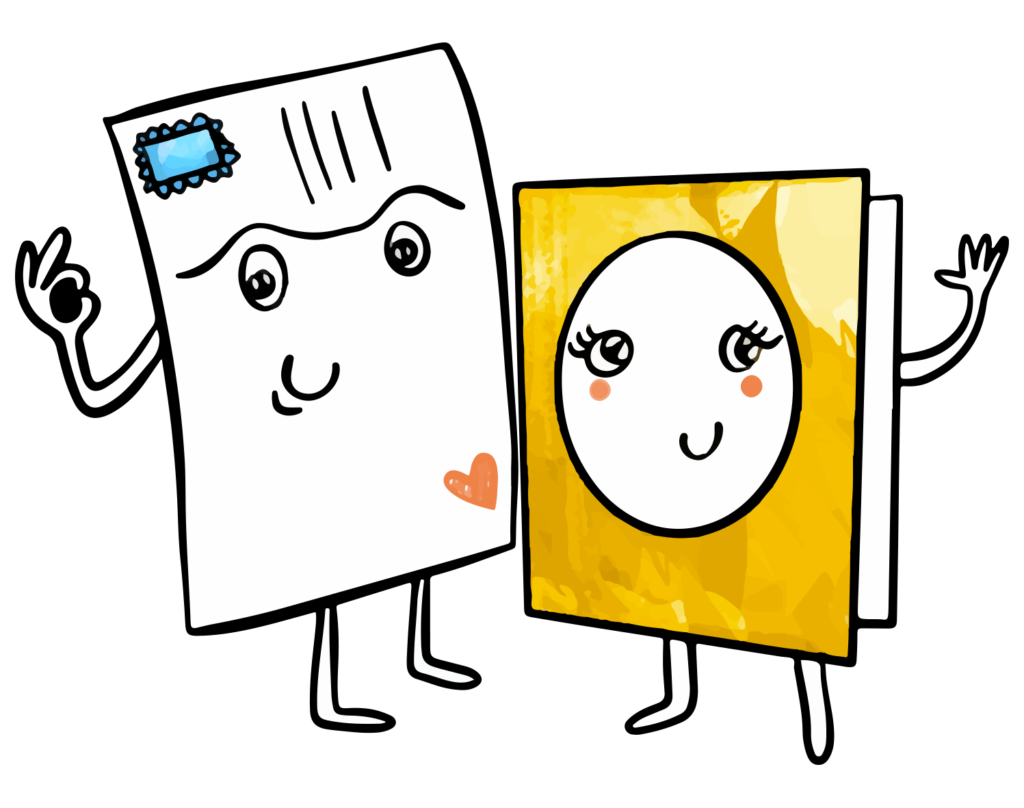 Need help? Any questions? Our team answers you within 24 hours, 7 days a week
Belgium is often not the first destination which comes in mind when thinking about a dreamy getaway, and yet, the country of surrealism will continue to make us dream. Make sure to immortalise your trip in Belgium with a personalised postcard! 
Why should you create a postcard from Belgium?
Among other things, it's a great opportunity to send love and good vibes to your friends and relatives. But also, sending a postcard is a good way to pay tribute to the sweet country that is Belgium. The ports cities such as Bruges, Anvers or Ostend, the historical marvels like Ghent, Bruges and Mons, the gastronomy… The kingdom of Belgium has more than one string to it's bow. Bring under the light all the beauty of this country with an inspiring postcard! 
What to do in Belgium?
All the contemplative souls should definitely get lost in the city centre of Bruges. This poetic city is easy to discover: on foot or on a bike, you'll have the opportunity to stride its paved alleys, admire the canals, and visit the historical monuments such as the Grand-Place of Bruges. 
If you're willing to avoid tourists, then head to Ghent. Discrete but undeniably pretty, this lovely medieval town will dazzle you with its fortresses such as the iconic Gravensteen (which literally means "Castle of the Counts"). 
Last but not least, you cannot miss the capital city, Brussels. This European capital city holds, according to the French author Victor Hugo himself, the most beautiful place in the world. With its Fine Art museums and iconic historical places, the capital has a lot to offer to its visitors! Make sure to capture all your discoveries with a sweet postcard from Belgium.
How can I create a postcard from Belgium
It's pretty easy to do with Fizzer! First, you'll need to download our app on your mobile phone or digital tablet. You can also launch our app on your laptop. Then, begin to browse among our collection of unique postcards. Once you've chosen your favourite template, drag into it your cutest holiday pictures. Share your adventure into the unknown while writing an inspiring message. Don't forget to add your signature, and the postal addressees of your friends and relatives. And we're done! Our teams take it from here. Your precious little surprises will be printed and sent in a 24 hours delay. 
Why should I create a card with Fizzer?
The Fizzer isn't only made to share beautiful postcards! You can send pretty much anything as long as it makes sense to you. Birthday wishes or birthday invitations, a greeting card for the new year… There's so many occasion to share happiness in our day-to-day lives! Just because our cards allow you to share your favourite moments and highlight your most outstanding pictures, we can say that they sure are a work of art.