Between beaches, crepes & authenticity
This summer, send a postcard from Brittany
Still hesitating about choosing a holiday destination for this summer? Go to Celtic land and send a postcard straight from Brittany to your loved ones! Having been voted the sunniest region in France during the month of May, Brittany has many other assets to seduce you and offer you an unforgettable summer. And then, what could be more thoughtful than sending a postcard with all your best memories of your holidays in Brittany? 
Send a beautiful postcard from Brittany
Stay in touch with friends & familly
Surprise your loved ones with a personalised postcard
Are you ready to send your first postcard?
Our postcards from Brittany
Each part of Brittany deserves its own personalised postcard.
Click on the location of your choice to see our collection.
The Glenan islands
Just offshore of Fouesnant in Finistère, this archipelago is made of seven islands and amazing pristine waters just like in the Maldives. Let yourself relax and enjoy the charming tranquility the Glenan islands have to offer. Make sure you take a few photos of these colourful landscapes so that you can send a personalised postcard from Brittany to your loved ones. Careful, they will want to come join you!
Crozon peninsula
Located right next to Brest, this peninsula is a little hidden paradise. Crozon belongs to the Armorique regional natural park. You will find landscapes worthy of Ibiza or Majorca! Why not share these wonderful beaches with your friends and send a fun postcard from Brittany? 
The Cap Frehel 
To complete your summer holiday itinerary, make sure you stop at the Cap Frehel! This 70 meters-high pink granit cliff is located between Saint-Brieuc and Saint-Malo. This breathtaking landscape will allow you to create incredible postcards from Brittany.
I'm creating my own postcard
What to do in Brittany? 3 activity ideas
Move your body
Nautical sports and Nature walks! Try surfing on the Crozon Peninsula, windsurfing in Quiberon or kitesurfing in Lancieux. If you prefer hiking, go on and explore Broceliande's forest in the center of Brittany. Share with your friends and family these enchanted tales through an original postcard reflecting this incredible celtic atmosphere.
Recharge your batteries
Brittany has so much to offer in terms of relaxing. Whether you are a beach or a country person, you will find a place that will make you feel at peace for your summer holidays. Relax, you can even treat yourself with weekend at the SPA! Writing a postcard fully relaxed is the key to a great and thoughtful postcard.
Get social
Brittany hosts a lot of different events that will keep you busy through summer. See you at the Interceltique festival in Lorient, travel in time guaranteed! If you are more into modern music, the Vieilles Charrues festival hosts artists from all around the world. Share these unique events with a fun summer postcard from Brittany.
Ready to send an original postcard?
How can I send a postcard with Fizzer?
Choose a lovely postcard of Madrid
Choose a card among many models designed by our illustrators, add your favourite photos and personalise it with texts and stickers.
Write a personalised message
Select a postcard back with or without address, write your message and personalise it with many fonts and colours. Customise your stamp and sign with your fingertip.
Add one or several recipients
Your magnetic postcard can be sent to several recipients at the same time. To save time, add your contacts in advance by creating your address book.
Confirm your card and surprise your loved ones
Your postcard is sent in an envelope anywhere in the world. The rate remains the same regardless of the destination.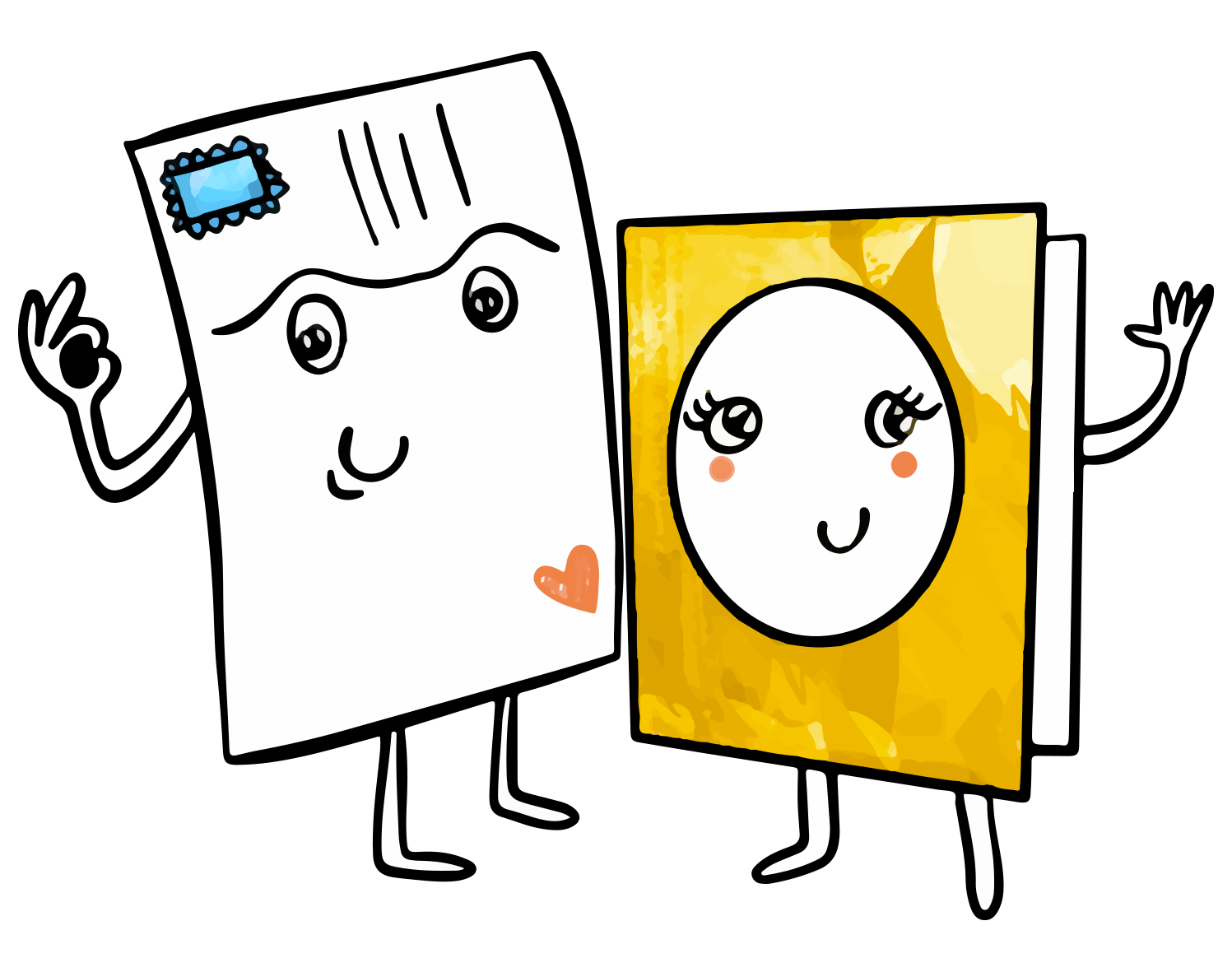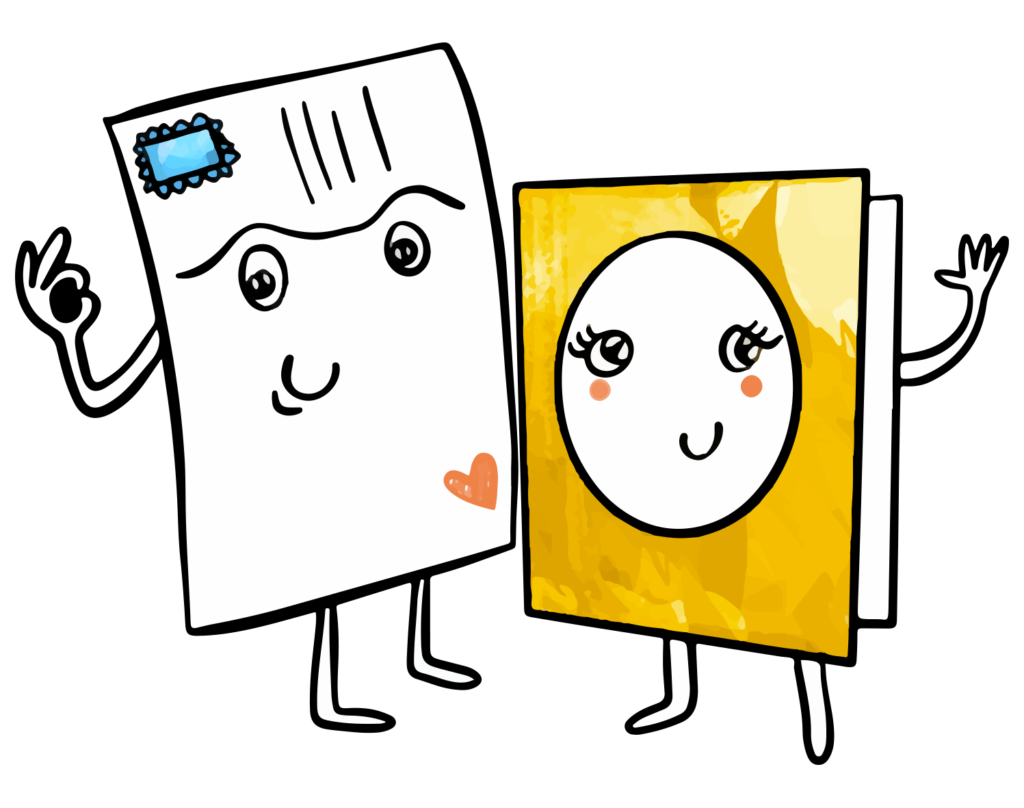 Need help? Any questions? Our team answers you within 24 hours, 7 days a week
I'm on holiday and therefore I don't have a computer with me, can I create a postcard from my mobile phone?
Fizzer is an app you can download on your mobile phone, whether you have an Android or iOS. You can create a wonderful postcard at anytime, anywhere. It is very simple and easy, anyone can do it! We are taking care of everything else. Delivery fees are the same no matter where you are located. That makes at least one good reason to send a postcard from Brittany. 
Why should I create a postcard from Brittany with Fizzer?
Because a postcard is a kind gesture. It shows love and affection to your friends and family. Plus, you can create very original designs and choose from over 1000 illustrations created by our illustrator. Simply add your most beautiful photos of Brittany, type in your friends addresses and there you go! All done!
Do you add an enveloppe to protect my postcard's content?
We know that your words and your photos are precious, that's why we carefully slip your postcard in an enveloppe to respect your private life at any moment. Plus! It would be a shame that your postcard from Brittany get scratched on the way, wouldn't it?