Share your Belgian getaway!
Send a lovely postcard from Brussels!
Oh, sweet Brussels! This lovely Belgian city has everything one could possibly need: charming cobblestone laneways, historical monuments, a lively atmosphere… The capital city of Belgium is the perfect destination for a short city break. During both summer and winter, you'll be able to admire its dignified monuments and cultural treasures. If you are a gourmet, you'll also enjoy Brussels for its delicious waffles, one of the Belgium specialities. Share your trip to Brussels with your friends and relatives, by creating a beautiful and personalised postcard.
Bruxelles, la belle, la chaleureuse ! Est-ce que vous aussi, comme le chanteur Dick Annegarn dans sa fameuse chanson, vous vous apprêtez à succomber au charme de la capitale belge ? Il faut dire que la ville a tout pour plaire : charmantes petites ruelles pavées, bâtiments historiques, douceur de vivre, petites boutiques insolites... Qu'il est bon de flâner à Bruxelles le temps d'un week-end
. Été comme hiver, vous pourrez notamment admirer ses monuments majestueux ou ses petites pépites culturelles. Toutes les âmes gourmandes se précipitent également à Bruxelles pour déguster de délicieuses gaufres, la spécialité belge par excellence (après les chocolats
). Partagez votre escapade bruxelloise avec votre famille et vos amis, à l'aide d'une belle carte postale Bruxelles !
Capture your stay in Brussels
Let your imagination speak for you
Brighten the day of a loved one
Are you ready to send your first postcard?
Our postcards from Brussels and Bruges
Brussels is very photogenic: take advantage of it! Take sweet selfies with your lover at the Grand-Place or capture the beauty of the royal domain of Laeken. Then, turn all of these fabulous pictures into timeless postcards! Click on the location of your choice to discover our collection.
The greatest places to visit in Brussels
The Grand-Place
The Grand-Place is definitely an inevitable place that everyone should see in Brussels. According to the great French author Victor Hugo, it is one of the most beautiful square of the world! No wonder it is listed as UNESCO world heritage. Surrounded by historical monuments built during the 17th century, the Grand-Place is splendid by day, as it is by night.e siècle, elle est l'incarnation même du mot "splendeur". Irrésistible de jour comme de nuit, la place est encore plus belle pendant les fêtes de fin d'année. Ornée de ses décorations, on peut alors dire que la Grand-Place scintille dans l'éclat.

The royal domain of Laeken
Brussels is a very original city. Even the parks are majestic, and you might realize this by yourself during a visit of the royal domain of Laeken, located in the north of Brussels. In the middle of this gigantic park (86 hectares!), stands the Royal Castle, which hosted a lot of Belgium kings. Thanks to its green lawn and grand avenues, the park allows doing multiple activities: picnics, sports, nature contemplation… Everything is possible in this magical park!
The Cinquantenaire
The Cinquantenaire Park is a very symbolic place. The esplanade also hosts a lot of events throughout the year (sports, culture…) In the middle of this masterful green space, you'll find the Arcades of the Centenaire. These glorifying arcades aren't here by accident! They have been erected in 1880 by King Leopold II, in order to celebrate the 50th anniversary of the Belgium independency. These treasures may be beautiful, but they can also be visited! Icing on the cake? From their top, they offer an amazing view of Brussels!e anniversaire de l'indépendance belge. Agréables à regarder, celles-ci se visitent aussi. Une excellente nouvelle, puisque, depuis leur sommet, vous pourrez profiter d'une vue à couper le souffle sur Bruxelles ! La belle esplanade du parc accueille tout au long de l'année de nombreux évènements (sportifs, culturels…). N'hésitez pas à y faire un détour !
Are you ready to send your postcard from Brussels?
What to do in Brussels? Three ideas of activities
Wander in the Saint-Hubert galleries
Just a few steps away from the Grand-Place, the royal galleries of Saint-Hubert represent the Belgium sophistication. Inaugurated in 1847, they are one of the firsts covered galleries in Europe. You will find there all kind of shops: jewellers, chocolate factories, luxury stores, restaurants… Also, if you're an art lovers, you'll be delighted to discover an art-house cinema, several theatres, art galleries and a library! 
Have a look at the Manneken-Pis statue
The Manneken-Pis statue (literally meaning "The kid who's peeing") is the incarnation of the Belgian humour! Located in the historic heart of Brussels, a few minutes away from the Grand-Place, the statue is easily recognizable. Built in 1619, the statuette made in bronze attracts tons of tourists. The local tradition is to dress the little guy in different costumes, depending on the time of the year. The Belgian spirit is unique!
Go the European neighbourhood
Brussels is not only a charming destination: it's also the capital city of Europe! Therefore, Brussels hosts all the European institutions in the European neighbourhood, including the European Parliament. You should definitely explore this iconic neighbourhood, and admire buildings with worldwide significance. It's a great opportunity to embrace the cosmopolite city of Brussels. 
Ready to share your weekend in Brussels?
How to create a postcard from Brussels with Fizzer?
Choose your theme
Fizzer has a theme for every destination! Our ambition is to sublimate your memories. Whether you're travelling to Belgium, Malaysia or even Peru, you will find, through our collection, a template that will bring to light your stay in an original way. 
Add your pictures
With Fizzer, you can add your own pictures to the card! This way, you're able to your most precious memories with your loved ones. 
Write a kind message
Emile Zola once said that "Travel is the best way to develop your brain". Take full advantage of this trip and write a thoughtful message to your friends and family! Writing is a good opportunity to describe your activities, catch up with your loved ones… They will be delighted to receive tender words from you!
Add the recipients
Now that your creation is ready, you can add the postal addresses of all your recipients. Once your order is confirmed, our team takes it from there! Within a delay of 24 working hours, your surprise will be printed, enveloped, stamped and sent!
Are you ready to send your postcard from Brussels?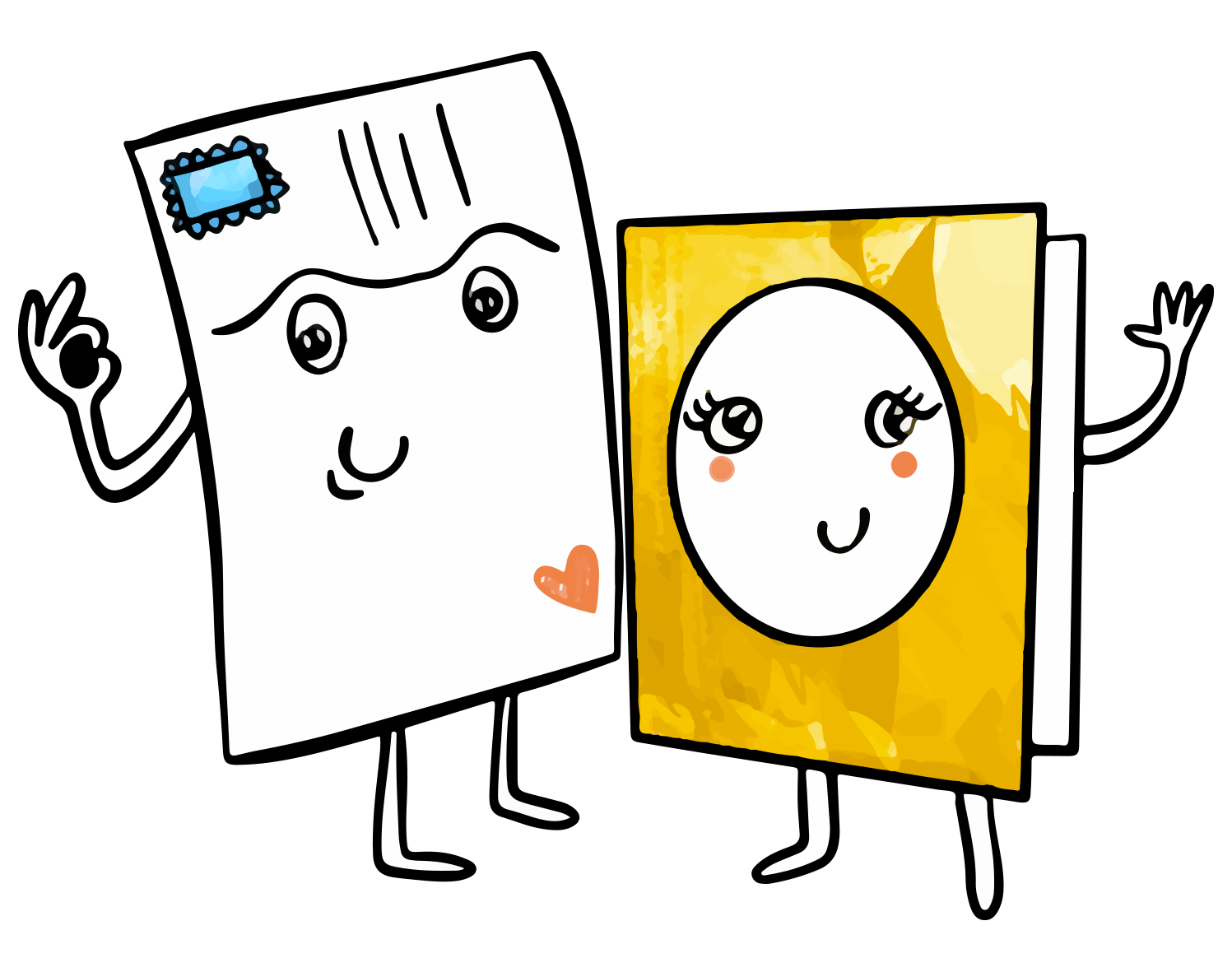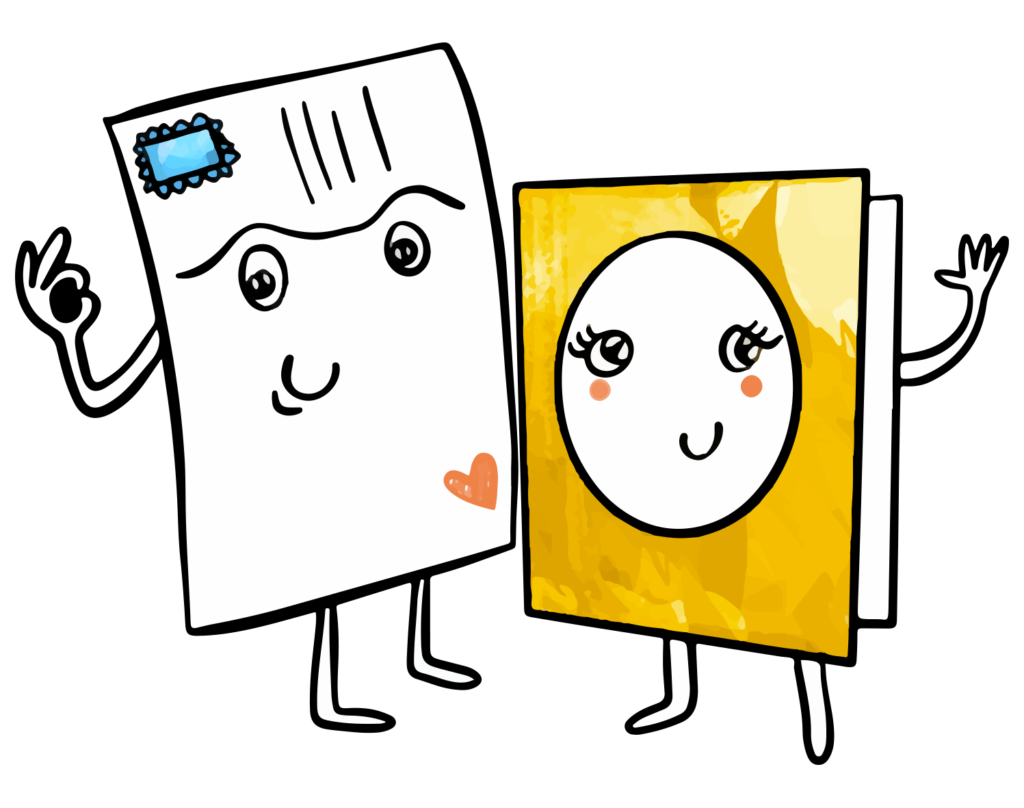 Need help? Any questions? Our team answers you within 24 hours, 7 days a week
Are you going to Brussels soon? Surprise your friends and relatives with a kind attention, by sharing a personalised postcard from your trip! 
How to create a postcard from Brussels with Fizzer?
It's very simple. All you have to do is launch our (free) application.  It is available on mobile (Android and iOS), computer and tablet. You will then need to create a Fizzer account, filling in some basic information. Finally, choose the credit pack that best suits your needs. With these credits, you will be able to launch yourself into beautiful creations! Go to the "Belgium" category and select the illustration of Brussels you like. Add photos from your stay in Belgium, write a message and your Brussels postcard is ready to be sent in an envelope.