Mediterranean sunshine in your postcard
This year, it's holidays on the Island of Beauty. On the program: sunbathing, idleness, diving, gastronomy… in short, the best of summer holidays. Corsica, by its appearance and its strong character, has the advantage of disorienting us while offering us a gentle feeling of familiarity. An adventure that promises to be rich in vitamin D and activities. So, how about sharing it with your loved ones? Send them a Corsican postcard that smells of the maquis and the Mediterranean sun.
Send a card in the colors of the Island of Beauty
Stay in touch with your family and friends
Surprise your loved ones with a personalized card
Ready to create your Corsica postcard?
Our postcards from Corsica
Water sports, swimming in the creeks, hiking or renowned nightclubs? Each corner of Corsica has its own speciality. Click on the location of your choice to discover the collection! 👀
Where to put your suitcases?
The creeks of Piana
The creeks of Piana are a real gem of the Island of Beauty, listed as a UNESCO World Heritage Site. These grandiose magmatic geological formations flowing into the Gulf of Porto offer a breathtaking view of the open sea. An idyllic place to dive, hike or splash around. Without forgetting the charming town of Piana, to visit at all costs! 
The Lavezzi Islands
If you like blue lagoon waters, you will also be seduced by the Lavezzi Islands. This archipelago of 23 islands, located at the southern end of Corsica and facing Sardinia, is the southernmost point of metropolitan France. A haven of peace and beauty, harboring wild beaches and rocky coves, which can be reached by boat so you never want to leave. 
Bonifacio
Not far from the Lavezzi Islands, on the coast, is the unbeatable Bonifacio. From the top of its cliff, the city dominates the waters of the mouths of Bonifacio in all their splendour. We tirelessly marvel at its viewpoints, its old town, its marina, its citadel and finally its grandiose staircase carved into the side of the cliff: the Staircase of the King of Aragon.
I discover the collection
How to send a postcard with Fizzer?
Choose a model you like
Choose a Corsican postcard from many models designed by our illustrators. Watercolor landscapes, drawings of regional products, minimalist panoramas… there's something for everyone!
Add your best photos

Select the most beautiful photos of your vacation: in idleness mode in the creeks, on a diving expedition or on a mop in a village. Your best moments in the mailbox of your loved ones!
Write a personalized message
Select a back with or without address, write your message and personalize it with many fonts and font colors. Personalize your stamp and sign with your fingertip.
Send your creation to one or more recipients
Your card is ready? It's time to make people happy! You can send your creation to several recipients at the same time. To save time, add your contacts in advance by creating your address book.
I send my news from Corsica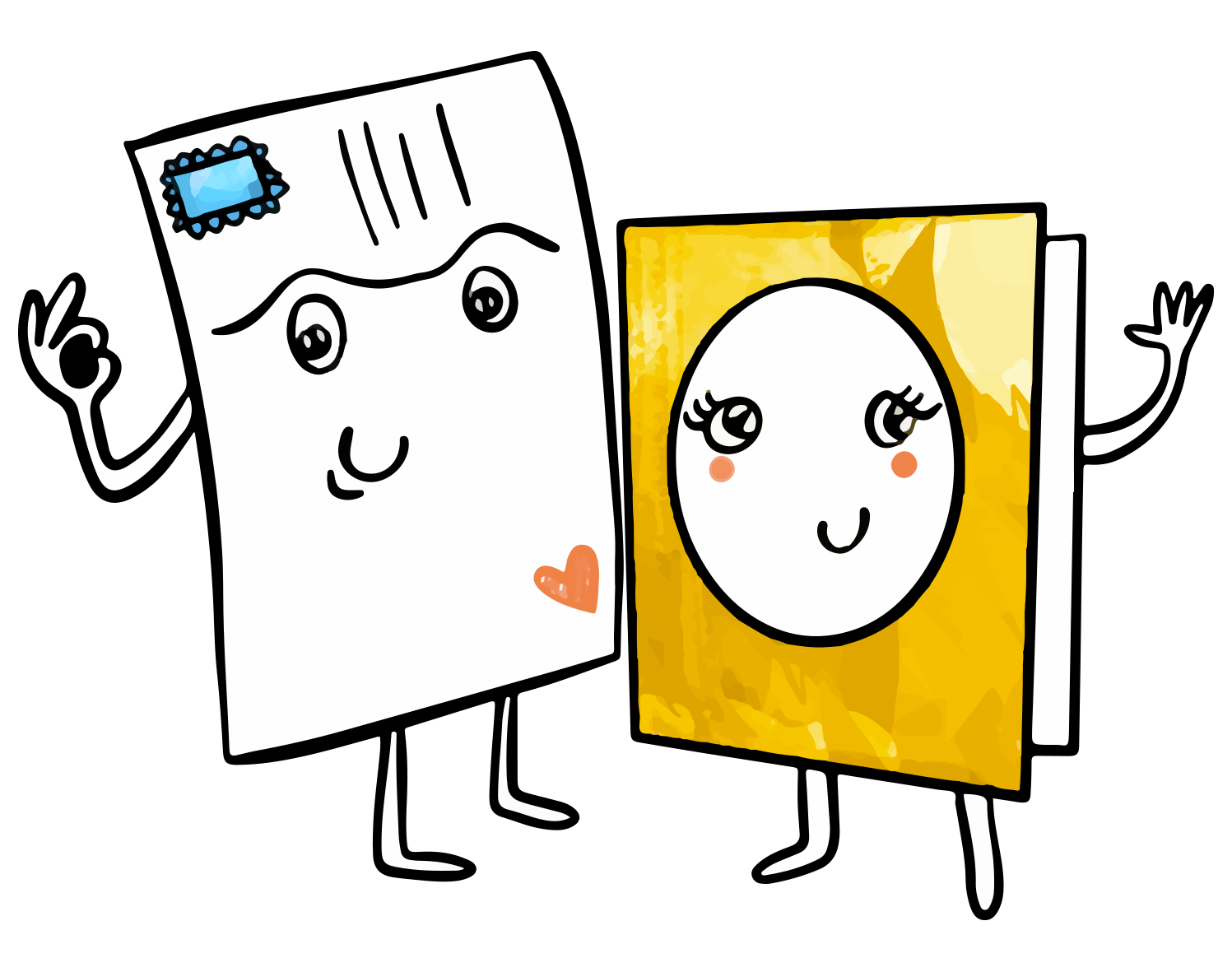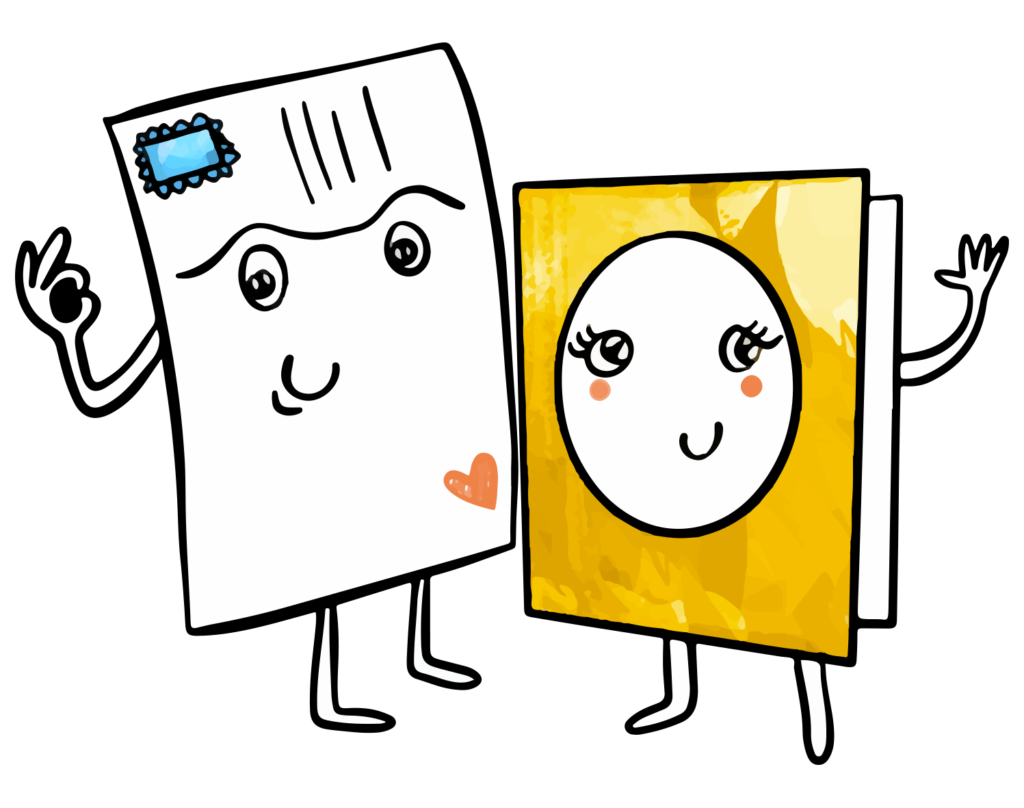 Need help ? A question ? The Fizzer team responds to you within 24 hours, even on Sundays!
Want to share your holidays in France with your loved ones? Fizzer allows you to create a french postcard with your own photos in minutes. To do this, all you need is a phone, tablet or computer. Incidentally, you will need to bring a reflex or digital camera or simply the camera of your smartphone.
How to add my photos on the Corsica postcard?
Nothing's easier ! Go to the Fizzer application, choose the card of your choice from more than 2000 models designed by our illustrators and click on the inserts dedicated to your photos. Your computer or phone gallery will then open and this is where you choose the photos you want to appear on your card. Your front can be adorned with one to six photos, enough to delight your loved ones. When your images are added, click on validate to go to the stage of writing your text. Here again, customize your stamp with the photo of your choice. When your card is complete, choose your recipient(s) and you're done.
Why create my card with Fizzer?
To make (re)discover the best corners of our beautiful country to your loved ones with a postcard that really looks like you. No more tacky photomontages of corners you haven't seen. Your Fizzer creation is your vacation as you experienced it at 200%!
Are my photos and text protected when sending?
When you validate your card, it is printed, stamped and sent in an envelope. Thus, your words and photos are protected from view during their journey.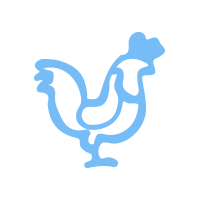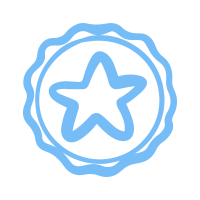 Imprim'vert certified paper