Capture the Mediterranean sunshine in your postcard
This year, say hello to holidays on France's Isle of Beauty. Get ready for a lot of sunbathing, far niente, scuba diving, Mediterranean cuisine… basically what dreamlike summers are made of. Corsica, because of its geography and strong character, feels very exotic but also familiar at the same time, being a French territory. Your summer adventure promises to be full of vitamin D and activities. So why not share it with your loved ones? Send them a postcard from Corsica, fragrant with Mediterranean scrubland and sunshine.
Send a postcard from the French Isle of Beauty
Stay in touch with friends & familly
Surprise your loved ones with a personalised postcard
Ready to start your postcard from Corsica?
Our postcards from Corsica
Water sports, swimming in the rocky inlets, hiking or famous nightclubs? Every nook of Corsica has its own speciality. Click on the destination of your choice to discover our collection! 👀
The rocky inlets of Piana
The rocky inlets of Piana are one of the Isle of Beauty's most precious gems and part of UNESCO World Heritage. These incredible magmatic geological formations dropping in the magnificent Mediterranean overlook the gulf of Porto. An idyllic place for scuba diving, hiking or splashing about. Without forgetting the very picturesque town of Piana, another must-see of Corsica. 
The Lavezzi islands
If you love blue lagoon waters, you will fall in love with the Lavezzi islands. This archipelago composed of 23 islands, located at the southern tip of Corsica and facing Sardinia, happens to be the southernmost point of Metropolitan France. A haven of peace and beauty, abounding with untouched beaches and rocky coves, which you sail to and wish never to leave. 
Bonifacio
Not far off the Lavezzi islands, on the coast, sits the majestic Bonifacio. From the top of her cliff, the city overhangs the Mediterranean sea in all its splendour. There's no getting tired of its breathtaking viewpoints, old town, marina, citadel and of course its magnificent cliff-side staircase carved in stone: The King of Aragon's Staircase.
How can I send a postcard with Fizzer?
Choose a design that you like
Choose a postcard from Corsica amongst numerous designs drawn by our illustrators. Watercolour landscapes, drawings of regional delicacies, minimalistic sceneries… they come in all shapes and styles!
Add your favourite pictures

Select the best pictures from your holiday: chilling in the rocky inlets, on a scuba diving outing or exploring small villages. Your best moments sent straight to your loved ones' inboxes!
Write a personalised message
Select a postcard back with or without address, write your message and personalise it with many fonts and colours. Customise your stamp and sign with your fingertip.
Send your creation to one or several recipients
Your card is ready? Time to make your loved ones happy! Send your creation to one or several recipients at the same time. To save time, create your address book by adding your contacts beforehand.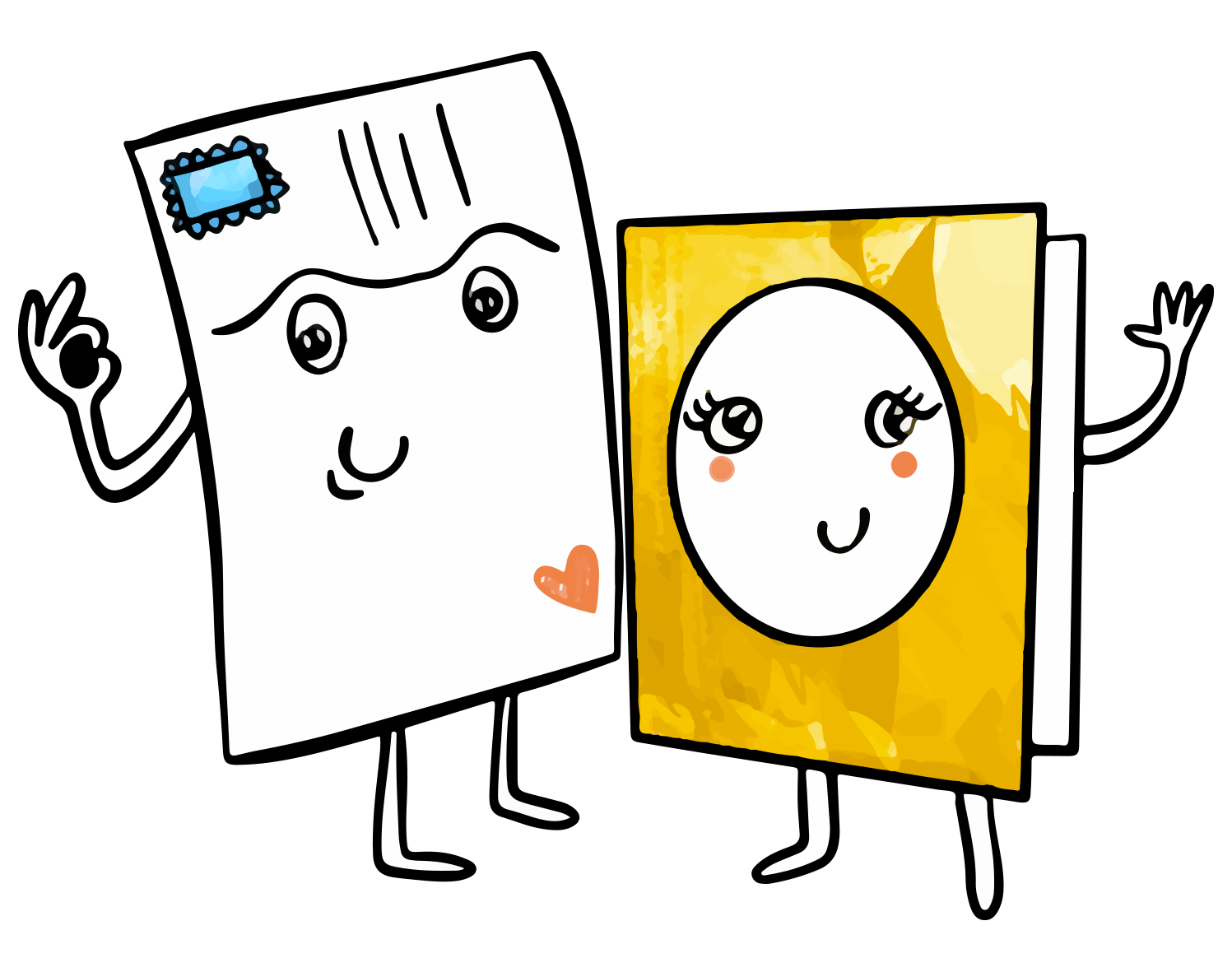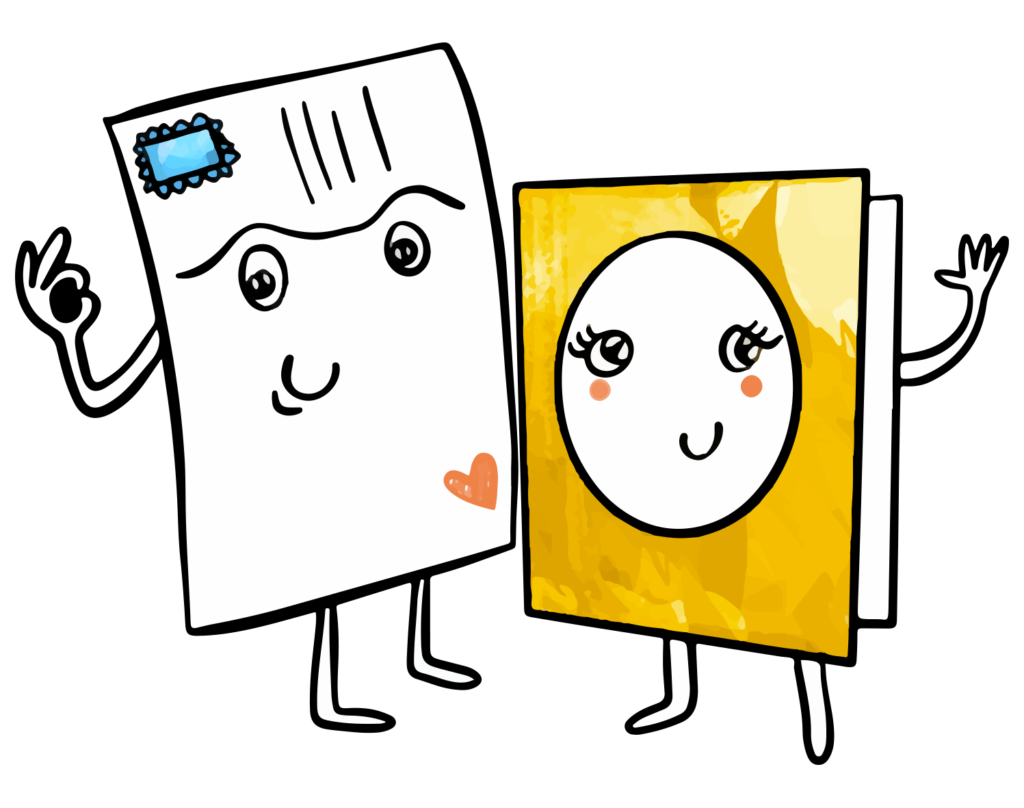 Need help? Any questions? Our team answers you within 24 hours, 7 days a week
Want to share your holiday in France with your close ones? Fizzer lets you create a postcard from France with your own pictures in just a few minutes. In order to do this, all you need is a phone, a tablet or a computer. You might also need a digital or reflex camera or simply your smartphone to take pictures.
How can I add my pictures to my postcard from Corsica?
Easy-peasy! Open the Fizzer app, choose your favourite card among more than a thousand designs drawn by our illustrators and click on the photo inserts. Your computer or smartphone gallery will open : now choose the pictures you want to see on your card. Your front can contain from one up to six photos ; the more the merrier! Once your pictures have been uploaded, click on "confirm" to write your text. Here, personalise your stamp with your own picture. Once your card is done, choose your recipient(s) and Bob's your uncle!
Why create a card with Fizzer?
To share your best discoveries in France with your loved ones with a postcard that's really personal. No more tasteless photoshopping from places you haven't seen. Your Fizzer creation is basically your holidays exactly the way you've experienced it!
Are my pictures and message protected?
Once you confirm your card, we print it, frank it and send it in an envelope. This way, your words and pictures are shielded from view.