Or the art of the sublime
Capture your holidays in Étretat with a postcard
Little treasure located in Normandy, the city of Étretat is known for its unique coast and outstanding landscapes. Located 200 km away from Paris, this seaside resort is a prime destination for a romantic getaway or a week-end by the sea. Étretat is also known worldwide thanks to its dizzy cliffs with unusual forms, which have fascinated many artists in the past, such as Maupassant or Monet. You probably got it, Étretat is not only beautiful, but also extremely photogenic! Do not hesitate to show your prettiest pictures of Étretat in an original and personalised postcard! your most beautiful photos of this Norman jewel, in a beautiful personalized Étretat postcard. 
Send a lovely postcard from Étretat
Brighten the day of a loved one 
Immortalise your getaway by the sea
Ready to send a postcard from Étretat?
Our postcards from Étretat and Normandy
Whether you want to discover the cliffs at Étretat, the Mont Saint Michel or the sweet Cabourg, there's always a card that can sublimate your holidays in Normandy, with Fizzer. Click on the location of your choice to discover our collection
The cliffs
You can't reasonably spend a weekend in Étretat without visiting the famous cliffs! Whether you like hiking or not, climbing the cliffs of Manneport, Aval and Amont is pretty easy and accessible, thanks to the many hiking paths. As seen from above, the landscapes are even more beautiful. 
Étretat gardens
Étretat gardens (also known as "Jardins d'Étretat" in French) could be described as a bucolic interlude in an idyllic setting. Located in the cliff of Amont, this unusual place gathers leafy nature and artistic inspiration. Created by the landscaper artist Alexandre Grivko, Étretat gardens and their several sculptures of land-art are a lovely invitation to contemplate. More over, they guarantee a splendid panorama, listed as a UNESCO world heritage
The Chapel of Notre-Dame de la Garde
If you're passionate about architecture, you will love this unusual neo-Gothic chapel. Thanks to its incredible location, this chapel is a safe haven which offers an outstanding view on Étretat and its cliffs, since it's located at the top of Amont's cliff! Put on your most comfortable shoes and climb the steps to join the top! And for the less sporty, please note that it's also possible to access the monument with a little train.
Ready to share a postcard from Étretat?
What to do in Étretat? Three ideas of activities
Hike until the chapel of Amont's cliff

Clearly recognizable among the other cliffs, Amont's cliff distinguishes itself thanks to the Chapel of Notre-Dame de la Garde. If you're coming from the beach, take the seafront promenade, called "Le Perrey". Then, head to the right end of the promenade. There, you will find stairs, leading directly to the chapel. After this effort, you will discover a fantastic overview on Étretat!
Visit the Clos Lupin
Clos-Lupin
Let's meet up with the famous gentleman burglar Arsène Lupin, while visiting the Clos Lupin. This typically Norman house belong to Maurice Leblanc, the author who created the character of Arsène Lupin! In this unusual house, you'll discover many secrets about the author and his main character. For the curious fellows, several enigmas will be submitted to you, through a scenographic design! 
Observe the famous "trou à l'homme"
to the man
Be careful, this notorious cave can only be seen from a distance. There's no need to try the adventure out there. Even though this natural cavity is intriguing, it's certainly not without danger, and traps each year several visitors. As a matter of fact, the tide is strong in Normandy, please keep that in mind! If the tide rises suddenly, you might be stuck for several hours in this hole. 
Ready to send your first postcard?
How to send an original postcard with Fizzer?
Create a unique postcard
Surprise your loved ones with a colourful and creative postcard! To do so, browse among our collection of cards, created by our illustrators. With more than 2000 templates available, our product brings to light your happiest moments (births, weddings, holidays, religious feasts…) 
Add your pictures
Did you find the perfect template? Now, let's personalise it, by adding your prettiest pictures on it! While you're at the beach, eating an ice-cream or at the top of the cliffs, you'll have pretty good moments to share with your friends and family!
Write a kind message
Postcards are a great opportunity to write inspired texts, or even poetry! Take this opportunity to give some news to your friends or relatives, share your experience, your feelings… 
Add the recipients
Finally, don't forget to add the postal addresses of your loved ones, manually or directly from your Fizzer notebook! Once it's done, Fizzer takes care of the logistics, from the printing of your cards to their stamping and sending. Please note that all these services are included in the price of the postcard! 
Ready to send your first postcard?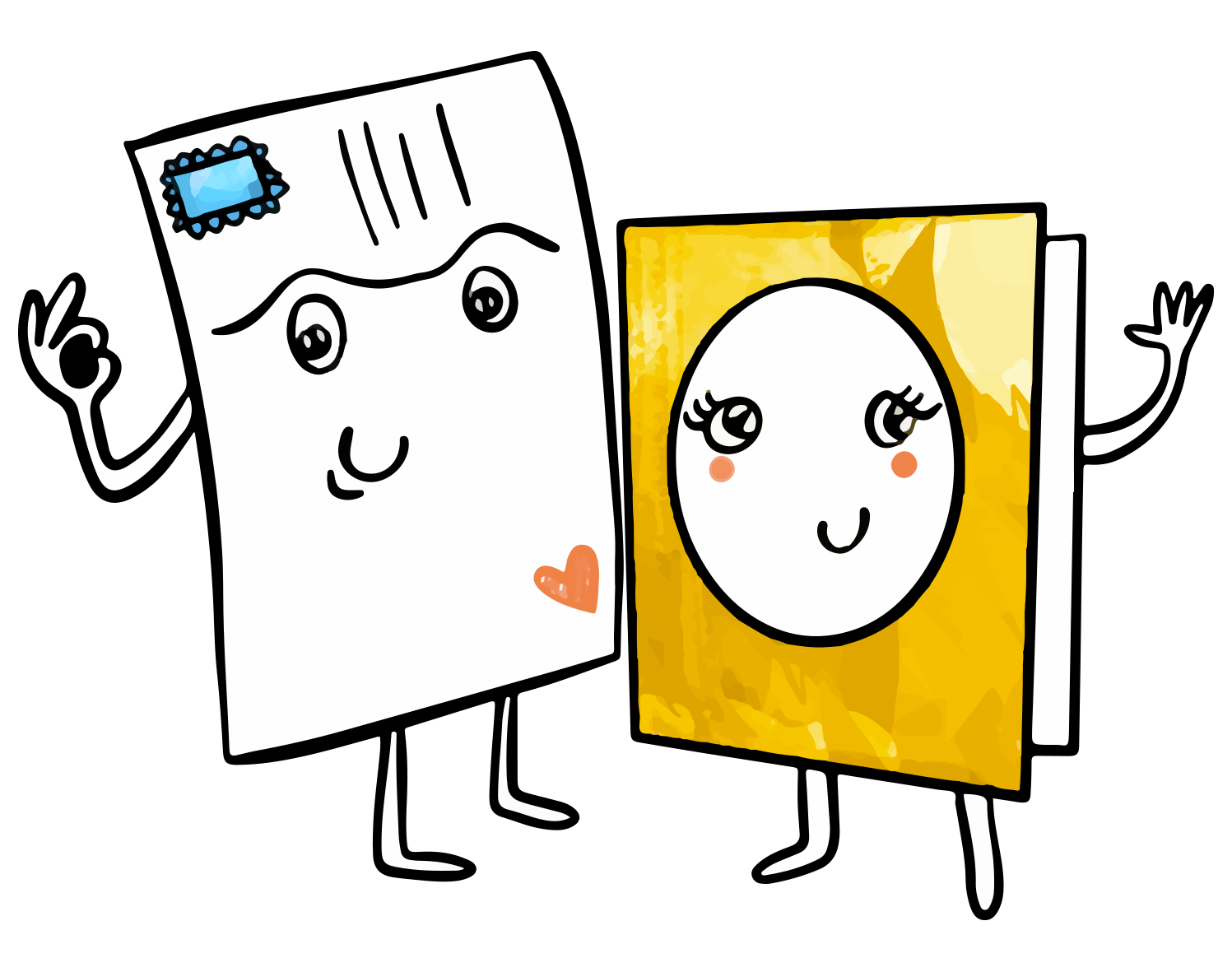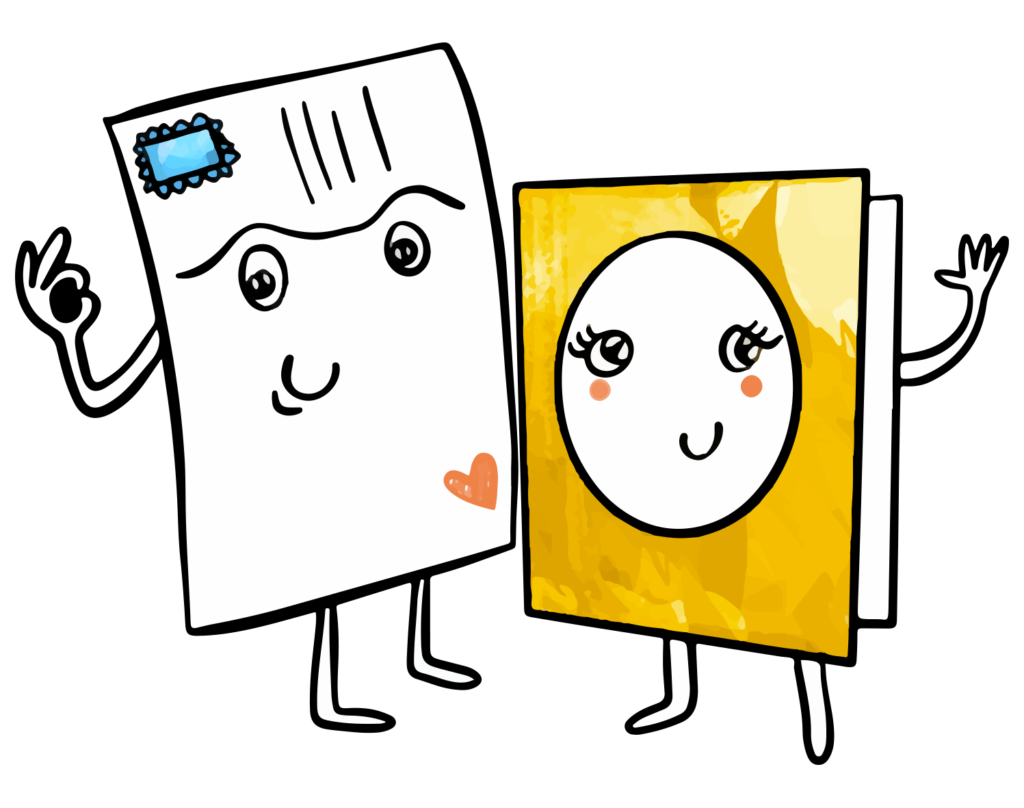 Need help? Any questions? Our team answers you within 24 hours, 7 days a week
Make your greatest pictures turn into timeless memories with Fizzer. Do you want to discover the French regions, Europe or even the world? Wherever you go, our cards are made to sublimate the most diverse destinations. 
Why your Etretat postcard will not look like any other?
If our postcards stand out from the crowd, it's because they're made with love by our talented illustrators. According to many various themes, our cards can be funny, romantic, dreamy... They are made to speak for everyone!
And the great thing is: you can add your own pictures on these cards! In this way, you bring to light your loveliest pictures of the summer in an original and meticulous postcard. Could you be more original?