Your personalised

bonjour

🐓
Share your best discoveries from France!
Non, rien de rien, non je ne regrette rien… and you certainly won't regret spending your holidays in France! Whether you've been before or not, there's always so much to discover in la belle France. What with historical monuments, breathtaking landscapes, outdoors sports and activities, gourmet trips etc. our regions have something to please everyone! So, on your next holiday, what about sending a postcard from France to your loved ones and share your best discoveries with them? Cock-a-doodle-doo!
Send a postcard from the best regions in France
Stay in touch with friends & familly
Surprise your loved ones with a personalised postcard
Ready to start your postcard from France?
Which region of Switzerland are you travelling to?
Lavender fields in Provence, hidden coves by the Mediterranean sea, medieval towns, mountain summits or exotic lifestyle in the Overseas Departments? Every region of France has its own speciality. Click on the region of your choice to discover our collection! 👀
💌 Write the recipient's address as clearly as possible

🧭 Talk about your discoveries and the region you're in

😊 Don't forget to ask the recipient how they are doing
How can I send a postcard with Fizzer?
Choose a card from the region where you are
Choose a postcard from France amongst numerous designs drawn by our illustrators. Watercolour landscapes, drawings of regional delicacies, minimalistic sceneries… they come in all shapes and styles! 
Add your favourite pictures
Select the best pictures from your holiday: climbing up mountains, sunbathing at the beach, having a picnic in a field or out and about in small villages. Your best moments sent straight to your loved ones' inboxes!
Write a personalised message
Select a postcard back with or without address, write your message and personalise it with many fonts and colours. Customise your stamp and sign with your fingertip.
Send your creation to one or several recipients
Your card is ready? Time to make your loved ones happy! Send your creation to one or several recipients at the same time. To save time, create your address book by adding your contacts beforehand.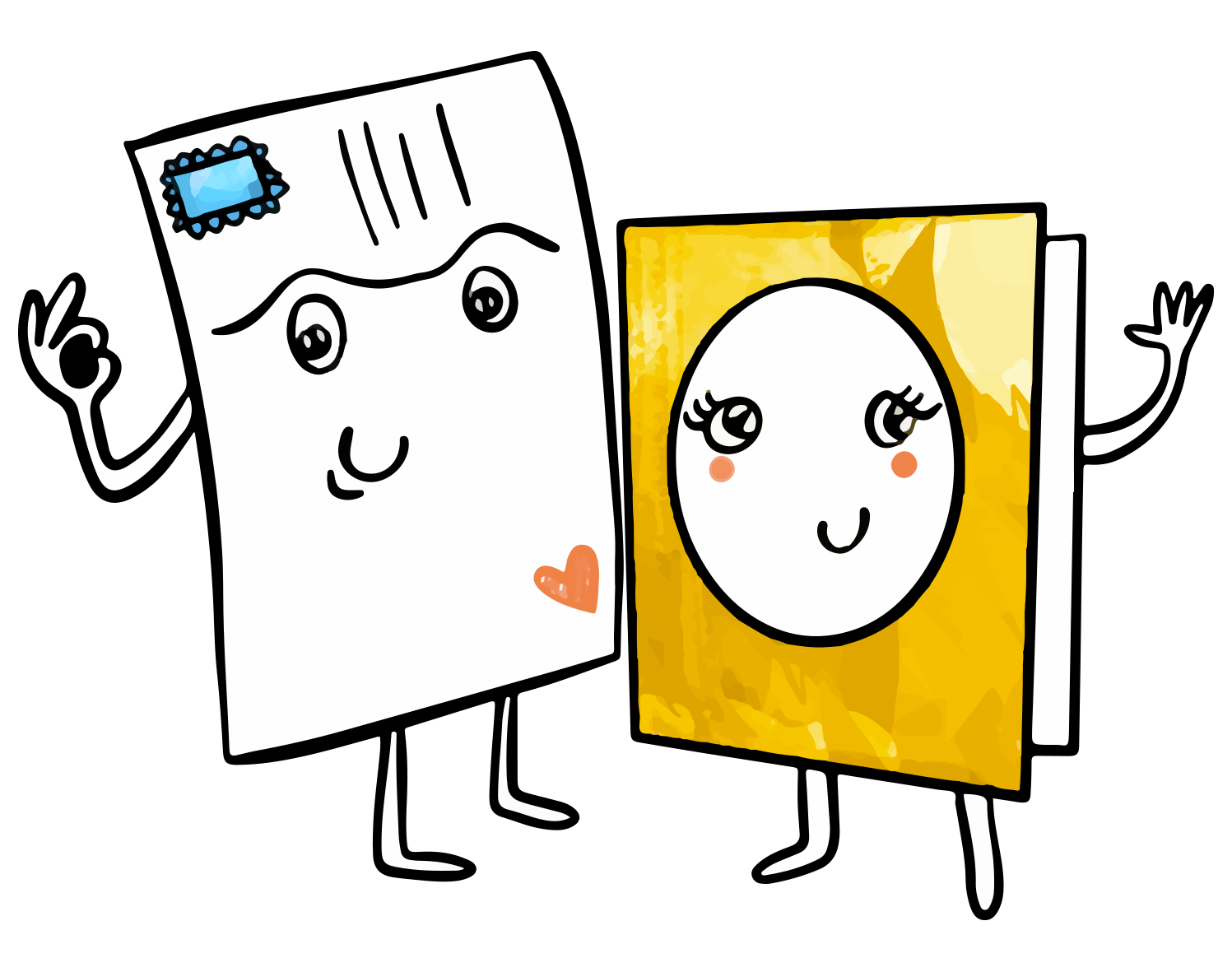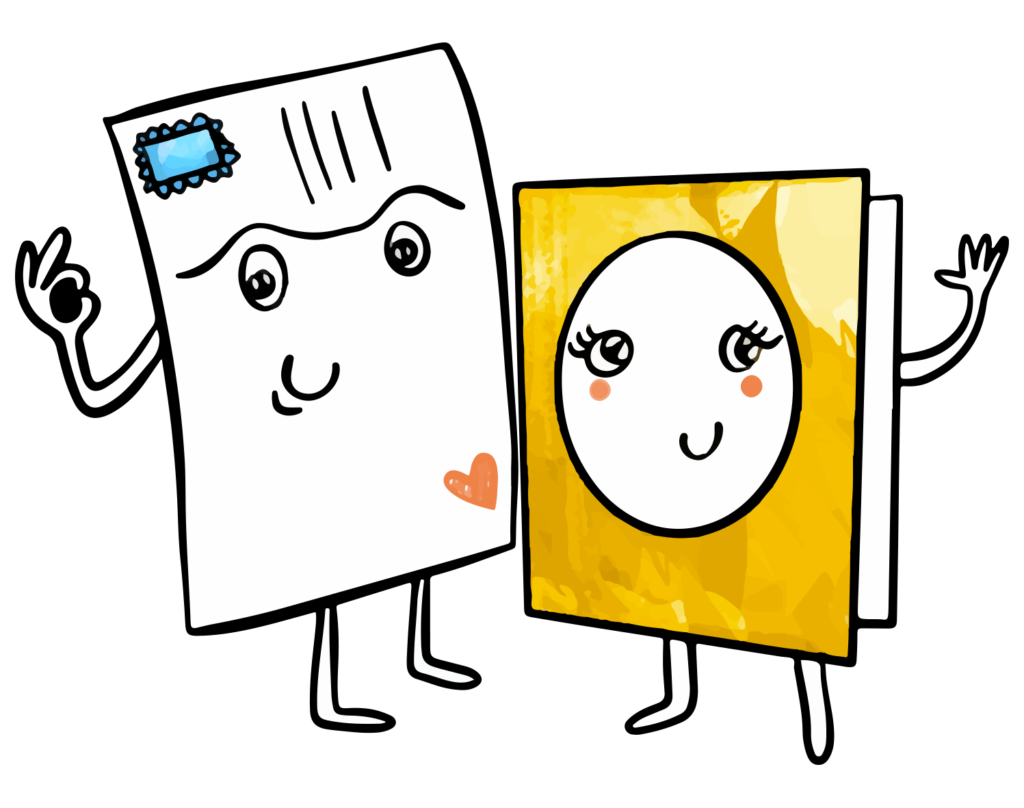 Need help? Any questions? Our team answers you within 24 hours, 7 days a week
Want to share your holiday with your close ones? Fizzer lets you create a holiday postcard with your own pictures in just a few minutes. In order to do this, all you need is a phone, a tablet or a computer. You might also need a digital or reflex camera or simply your smartphone to take pictures.
How can I add my pictures to my postcard from France?
Easy-peasy! Open the Fizzer app, choose your favourite card among more than a thousand designs drawn by our illustrators and click on the photo inserts. Your computer or smartphone gallery will open : now choose the pictures you want to see on your card. Your front can contain from one up to six photos ; the more the merrier! Once your pictures have been uploaded, click on "confirm" to write your text. Here, personalise your stamp with your own picture. Once your card is done, choose your recipient(s) and Bob's your uncle!
Why create a card with Fizzer?
To share your best discoveries in France with your loved ones with a postcard that's really personal. No more tasteless photoshopping from places you haven't seen. Your Fizzer creation is basically your holidays exactly the way you've experienced it!
Are my pictures and message protected?
Once you confirm your card, we print it, frank it and send it in an envelope. This way, your words and pictures are shielded from view.