Your postcard from Honfleur
Discover this French treasure
Dive in this Norman masterpiece
Do you want to discover the French Normandy coast? If you do, you might start with Honfleur! This adorable French city may look familiar to you: it has inspired many iconic painters such as Claude Monet. Located two hours away from Paris, "The city of painters" ("Cité des peintres" in French) is the perfect destination for a short city-break. It's also a perfect starting point if you're willing to explore the Normandy coast this summer. If you're planning to explore this lovely port city, you could surprise your friends or family by sending them a personalised postcard! surprendre vos proches depuis la Normandie avec une carte postale Honfleur personnalisée ! 
Send a card from Honfleur
Catch up with your friends
Surprise them with a nice gift
Are you ready to send your first postcard?
Our postcards from Honfleur and Normandy
This little French gem located in Normandy is known for its charming port, captured by many painters. The city surely has many assets to offer. As a bonus, this iconic city is quite photogenic, and will give you the opportunity to amaze your loved ones with colourful pictures. Click on the location of your choice to discover our special collection from Normandy!
Discover the greatest places in Honfleur
Honfleur's Vieux Bassin
Honfleur old basin is a genuine emblem of the city, famous for its charming docks and its typical pleasure crafts. Located in the historic center of the town, this historical port (established for more than one thousand years) is surrounded by old stone houses with slate roofs. 
The Church of St Catherine's
The Church of St Catherine's has one singularity: it is entirely made of wood! Its architecture is even more original when seen from the inside. During your visit, you will notice that the church's vault looks like the hull of a boat! Indeed, Honfleur has a port heritage, noticeable from various places.
The Lieutenance
The Lieutenance is a place that simply cannot be missed in Honfleur, located on the old basin's edge. This last remnant of the medieval Honfleur is the only remaining piece of the city's fortifications, built during the 12th century, and destroyed during the 15th. The best way to dive into Honfleur history is to visit the Lieutenance and admire this historical monument that lived through many centuries.ème siècle et détruites au XVIIème siècle au profit du Vieux Bassin. Visiter La Lieutenance, c'est replonger dans l'Histoire de Honfleur et admirer un monument historique qui a traversé les siècles.
Ready to send your postcard from Honfleur?
What to do in Honfleur ? 3 activity ideas
Shop some iconic Calvados
The Calvados is a famous Norman beverage, created in the region. It's an exceptional alcohol that you will find everywhere in Honfleur. If you want to taste this Norman liquor, head toward La Compagnie des Calvados, a famous cellar wine address offering more than 80 different varieties of Calvados.  
Walk along the port port historique d'Honfleur
You don't have to feel romantic to appreciate the poetry and lovely colours of the port of Honfleur. Wander by the iconic Vieux Bassin and browse through the docks. There, admire the beautiful houses reflected in the water and capture this charming view with a beautiful picture! 
Explore the public garden
Do you crave for nature and green spaces? Then let's head off to the Jardin des Personnalités, the biggest public garden in Honfleur which extends throughout 10 hectares! It may be a little far away from the historical centre, but it's definitely a must-seen spot in Honfleur!
Ready to surprise your friends with a beautiful card?
How to send a postcard of Honfleur with Fizzer?
Create an original postcard
Browse through the postcards created by Fizzer and choose your favourite one. Drag and drop your most beautiful pictures of Honfleur into the card, and that's it! You've just created a very unique postcard! 
Add your text
Breathe the sea air from Honfleur and get inspired in this beautiful scenery. Once your text is ready, you can change the design, and try different colours and fonts! Then, add your signature on the card and your digital stamp.
Add one or several recipients
Finally, add your recipients! In a few seconds, you can choose several recipients and send at the same time multiple postcards. In order to be even quicker next time, you can add your contacts in your address book and choose directly the recipients from there!
Confirm your card
Once your creation is confirmed, our teams take care of all the logistics : from the printing of your cards to their shipping, your postcards will be ready to go within 24 hours. 
Ready to send your postcard from Honfleur?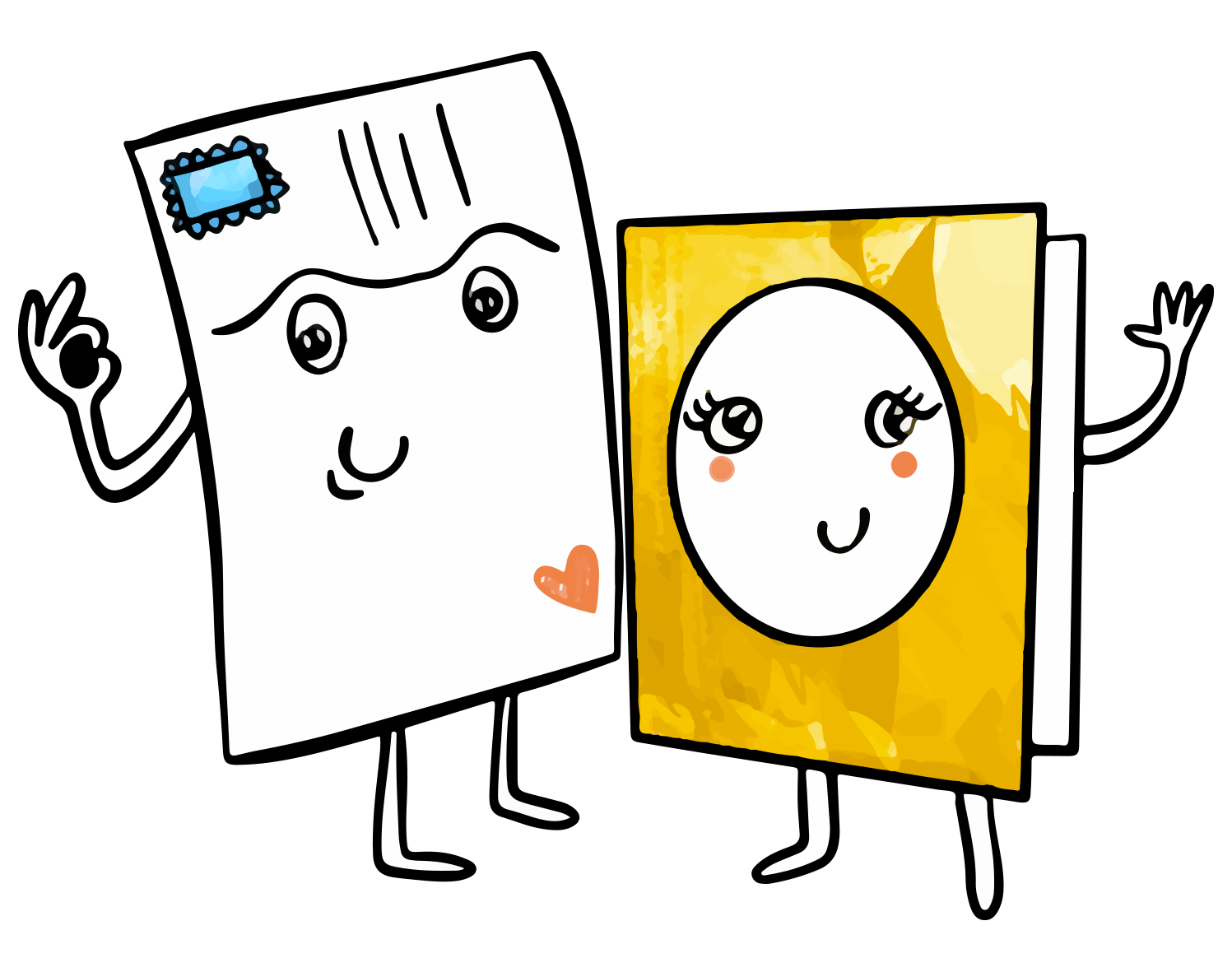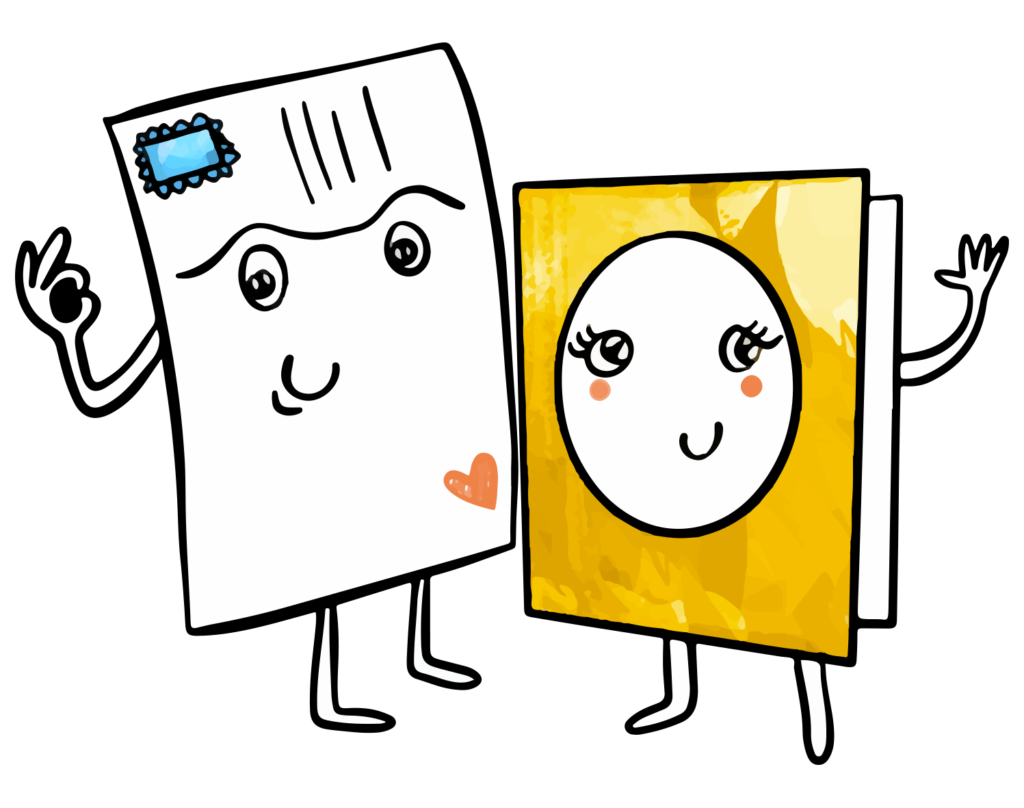 Need help? Any questions? Our team answers you within 24 hours, 7 days a week
If the summer is usually filled with sunny getaways or family visits, nothing prevents you from blessing your beloved ones with beautiful postcards! Show your friends and family all your love and care, even during your holidays, by creating a nice personalised card ! 
How can I put my pictures in my postcard?
It is very simple to create a postcard that suits you with Fizzer! Get your smartphone or tablet and install our Fizzer app (you can also access our website through your computer). Browse our collection of postcards and choose the one that fits you the most! Add your nicest pictures of Honfleur and you're done! 
Why should I choose a postcard from Fizzer?
With Fizzer, you can create personalised postcards instantly. You don't have to run to the post office or anywhere else ! It only takes you a few clicks to create your cards with your smartphone or computer. After that, our team will take care of the administrative and logistic parts. Your holidays are precious: enjoy them fully! 
How can I get personalised postcards?
In order to use Fizzer products, you only have to sign up and choose the package that suits you the most. Unique credit, pack of 10, 20, 40 , 80 or 150 credits: we offer a lot of packages, for every budget ! FYI: once the credits are bought, they do not have any utilization date limit.
Crédit unique, pack de 10, 20, 40, 80 ou 150 crédits : nous offrons une multitude de forfaits, pour tous les budgets !
À noter que les crédits Fizzer n'ont pas de date limite d'utilisation.
1 crédits : 2,39€
10 credits: 21,90€
20 credits: 41,90€
40 credits: 77,90€
80 credits: 149,90€
150 credits: 249,90€
Vous souhaitez faire des cadeaux à petits prix ? Rendez-vous sur notre page Code promo et profitez des bons plans du moment.