Between sweetness and impressionist poetry
Discover the cradle of Impressionism
If the city of Honfleur seems so familiar, it is because it inspired many impressionist or romantic painters, such as Claude Monet. Located 2 hours from Paris, the one nicknamed "The city of painters" is an ideal destination for a little improvised getaway. It is also the perfect starting point if you want to explore the Normandy region this summer. Are you about to (re)discover this charming port city? Think of surprise your loved ones from Normandy with a personalized Honfleur postcard! 
Send a card from Honfleur
Surprise them with a beautiful creation
Ready to mail your first postcard?
Our postcards from Honfleur and Normandy
A small Norman jewel famous for its picturesque port immortalized by many painters, the town of Honfleur has no shortage of assets. As a bonus, the iconic Norman city is particularly photogenic: the opportunity to amaze your loved ones with beautiful shots. Click on the location of your choice to discover our special Normandy collection.
The must-see places in Honfleur
The Old Basin
A true emblem of the city of Honfleur, the Vieux Bassin is known for its charming quays and typical pleasure boats. Located in the historic heart of the city, this 1000 year old port is bordered by pretty narrow houses covered with slates, which are reflected in the water. A unique combination of elements that has inspired many painters. 
Saint Catherine's Church
Unique in its kind, the Sainte-Catherine Church has a particularity: it is entirely built of wood, with a separate bell tower. An architecture that is all the more original seen from the inside: when visiting the monument, we realize that its vault looks like an upturned boat hull! The maritime identity of Honfleur is therefore embodied everywhere.
The Lieutenancy
Another icon of Honfleur located on the edge of the Vieux Bassin, La Lieutenance is a must in the Norman city. Last vestige of medieval Honfleur, La Lieutenance is the only remaining piece of the city's fortifications, built in the 12thth century and destroyed in the XVII century for the benefit of the Vieux Bassin. Visiting La Lieutenance means plunging back into the history of Honfleur and admiring a historic monument that has stood the test of time.
Ready to post your Honfleur postcard?
What to do in Honfleur? 3 activity ideas
Stroll through a Calvados shop
Flagship drink of the region whose name it bears, Calvados is an exceptional alcohol that you can taste in Honfleur in particular. To taste this Norman 100% eau-de-vie, head to La Compagnie des Calvados, a boutique of wine merchants from father to son that invites you to discover more than 80 varieties of Calvados!  
Survey the historic port of Honfleur
No need to be a great romantic to appreciate the poetry of the port of Honfleur and its colorful shades. Stroll near the iconic Vieux Bassin along its quays. You can admire the adorable houses reflecting on the basin, and, if you feel like it, capture this lovely view with a beautiful photograph! 
Stroll through the Garden of Personalities
Are you eager for nature and green spaces? Discover the Garden of Personalities of Honfleur, which has more than 10 landscaped hectares! Slightly out of the way of the city and its historic center, the garden is nonetheless worth a detour for its beauty and bucolic charm.
Want to surprise your friends with a nice card?
How to send a Honfleur postcard with Fizzer?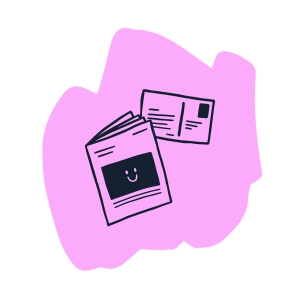 Create an original postcard
Browse through the postcard templates created by Fizzer and choose your favorite theme. Then slip in your most beautiful photos of Honfleur: and voilà, you have just created a postcard unique in the world! Add your text
Breathe the sea air of Honfleur and let yourself be inspired to write a nice text to your loved ones. Don't hesitate to customize its layout afterwards, by browsing among our many fonts and colors! Don't forget, finally, to add your signature and your electronic stamp.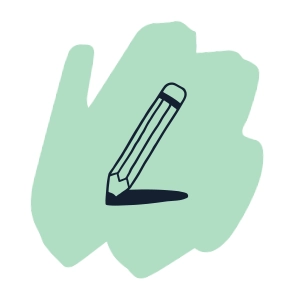 Add one or more recipients
Last step: adding recipients! With just one tap, you can add multiple recipients and send multiple postcards simultaneously. To save time, remember to add your contacts to your address book.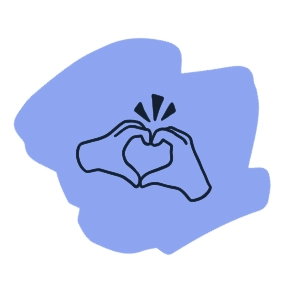 Validate your card to trigger the shipment
Once your beautiful creation has been validated, our teams get busy and make every effort to print, frank and send your postcards within 24 hours, top stopwatch. 
Ready to post your Honfleur postcard?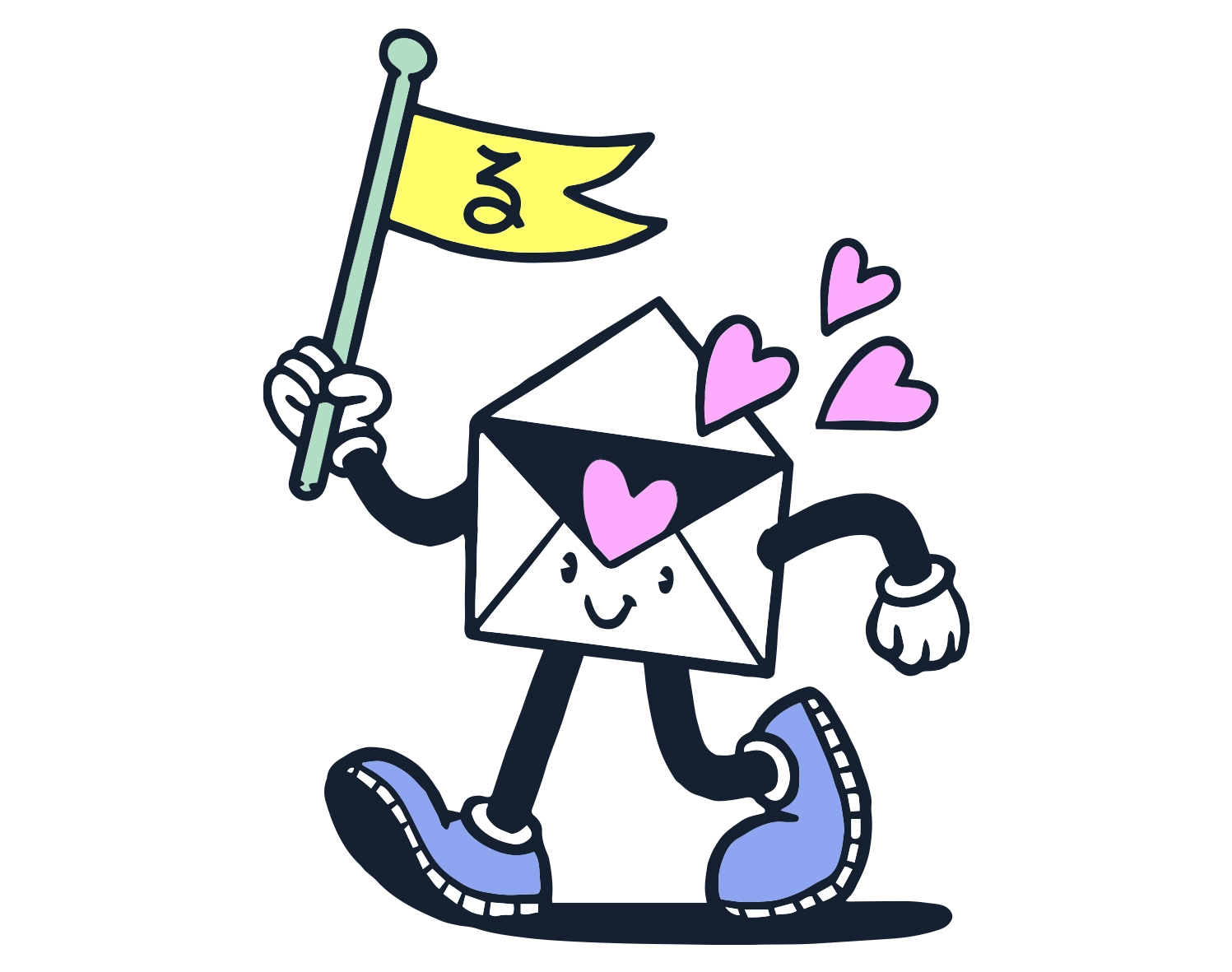 Need help ? A question ? The Fizzer team responds to you within 24 hours, even on Sundays!
Out of sight, close to the heart with Fizzer! If the summer period often rhymes with escapades in the sun and family visits, it does not prevent you from spoiling your loved ones! Show your friends or family that you are thinking of them, even on vacation, and create a beautiful personalized postcard. 
How do I integrate photos into my Honfleur postcard?
To create postcards in your image, nothing could be simpler! Take your smartphone/tablet and install the Fizzer application (otherwise, go to our website directly from your computer). Browse our collection of postcards and choose the one that suits you. Add your most beautiful photos in Honfleur. And voila ! 
Why choose a Fizzer postcard?
With Fizzer, postcards rhyme with the pleasure of giving. Forgotten, those famous trips to La Poste and other administrative tasks! Now you can create an original postcard from your smartphone or computer. Our teams then take care of the administrative and logistical aspects. Your vacation is precious, so make the most of it. 
How to get your personalized postcard?
To be able to benefit from Fizzer products, all you have to do is register and select the formula that suits you.
Single credit, pack of 10, 20, 40, 80 or 150 credits: we offer a multitude of packages, for all budgets!
Note that Fizzer credits have no expiry date.
1 credits: €2.39
10 credits: €21.90
20 credits: €41.90
40 credits: €77.90
80 credits: €149.90
150 credits: €249.90
Do you want to make gifts at low prices? Visit our page Promo code and take advantage of the good deals of the moment.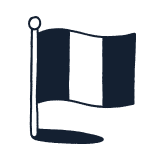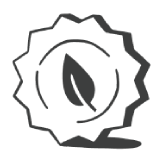 Imprim'vert certified paper