Capture your stay in Lisbon with a lovely postcard
Lisbon is a city full of charm and beauty. Known to delight its visitors almost instantly, the capital of Portugal is unique, thanks to its small cobbled streets and colourful buildings. Also named "the City of Seven Hill", Lisbon is often viewed as the "San Francisco of Europe". Located in the south-west area of Europe, it benefits from a wonderful weather – It's the perfect place to escape from the grey every day. Tower of Belém, St-George castle… Lisbon has also its fair share of historical monuments, where you can admire the ruins of its glorious past. Are you going on a city trip to Lisbon in the next few days? Here's our selection of the greatest places to visit in Lisbon. Don't forget to capture your holidays with a personalised postcard from Lisbon! beauté brute, ses petites ruelles escarpées, ses bâtiments colorés. La ville aux 7 collines, située au Sud-Ouest de l'Europe, bénéficie également d'un temps radieux - c'est la ville idéale pour fuir la grisaille ! Tour de Belém, célèbre château de Saint-George… Lisbonne ne manque pas non plus de monuments historiques où admirer les vestiges d'un glorieux passé. Vous partez en vacances à Lisbonne pendant quelques jours ? Fizzer vous partage ses recommandations des lieux incontournables à voir dans la capitale portugaise. Pensez à immortaliser votre séjour avec une carte postale Lisbonne personnalisée !  
Send a lovely card from Lisbon
Surprise your loved ones with a kind attention 
Brighten the day of a loved one with an inspired creation
Are you ready to send your postcard from Lisbon?
Our postcards from Lisbon
Lisbon is very photogenic city! It's the perfect place to follow your artistic fibre during the getaway! Perched at the top of the Saint-George castle, you'll take wonderful panoramic pictures. Remember to showcase them in a unique postcard from Lisbon. Click on the location of your choice to see our collection.
The greatest places to visit in Lisbon
The Belém Tower
With its Romanesque-Gothic architecture, the Belém Tower surprises and dazzles all its visitors. Built in the sixteenth century (between 1514 and 1519), the tower is simple unmissable. This historical building is listed as a UNESCO World Heritage site. You'll be able to admire it from a distance or visit it! Please note that the visit is free every first Sunday of each month. Construite au XVIᵉ siècle (entre 1514 et 1519), elle fait partie des monuments immanquables de Lisbonne. Cet édifice historique est d'ailleurs classé au patrimoine mondial de l'UNESCO. Vous pourrez l'admirer de près ou de loin, comme le visiter ! Notez que la visite de la Tour de Belém est gratuite chaque premier dimanche du mois.
Castelo São Jorge
You cannot visit Lisbon without seeing the Castelo Sao Jorge! Built in the 5th century by the Visigoths and then expanded by the Moors, this historical site is mainly known for the fabulous panorama of Lisbon that it offers. Located at the top of a hill overhanging the Alfama's neighbourhood, it has a perfect spot! The Saint-George castle has a typical architecture with huge walls, and ramparts. If you're passionate about history, feel free to explore the archaeologic site, in order to learn about the origins of the castle, while wandering by its ruins. Bâti au Vᵉ siècle par les Wisigoths puis agrandi au IXᵉ siècle par le peuple maure, ce site historique est avant tout connu pour les superbes points de vue qu'il offre sur la ville. Niché en haut d'une colline surplombant le quartier de l'Alfama, il faut dire qu'il bénéficie d'une place de choix ! Le château Saint-Georges se distingue également par son architecture typique, ses murailles et ses nombreux remparts. Les passionnés d'Histoire pourront parcourir le site archéologique pour en apprendre davantage sur les origines du château, en parcourant ses vestiges.
Praça do Comércio
In the lively neighbourhood of Baixa, stands the Praça do Comercio - without any doubt the most majestic and beautiful square of Lisbon. It has been considered for a long time as the "door of the city" for the maritime trade, since it's located just in front of the Tage. You'll observe in the Praça do Comercio two beautiful monuments: the Arco Triunfal da Rua Augusta, designed to celebrate the rebuilding of the city after the earthquake of 1755, and the equestrian statue of Joseph the first, which pays tribute to King Joseph, who was ruling during the earthquake. la plus splendide et majestueuse des places lisboètes. Elle a longtemps été considérée comme "la porte de la ville" pour le commerce maritime, du fait de son ouverture sur le Tage. Sur la place, trônent deux monuments dignes d'intérêt : l'Arco Triunfal da Rua Augusta, conçu pour célébrer la reconstruction de la ville après le tremblement de terre de 1755, et la statue équestre de Joseph Ier, qui rend hommage au Roi Joseph Ier, alors au pouvoir lors du séisme. 
Are you ready to send your postcard from Lisbon?
What to do in Lisbon? 3 best activities
Try the famous Pasteis de Nata
Pasteis de Nata
These sweet delicacies are the symbol of the city! Even if you'll find these delicious and addictive pastries almost everywhere, we advise you to try theAntiga confeitaria in Belem. The legend says that they offer the best Pasteis de Nata of the city! 
Get on board with
Tram 28
You have probably seen it in a touristic guide or on Instagram: the tram 28 is a symbol of Lisbon. If you're craving for old and antiquated places and objects, this tram is for you. You will visit all the main touristic monuments of the city - which is pretty convenient, since the climbing can be pretty tiring! We advise you to plan your tour early in the morning, in order to avoid queuing. un véritable symbole de Lisbonne. Si on apprécie son charme ancien et son côté désuet, il permet avant tout de passer devant tous les monuments incontournables de la ville. Le revers de la médaille ? L'attente ! Comme toute attraction populaire et touristique, le tram est victime de son succès. Nous vous conseillons de planifier votre tour en tram tôt le matin, pour éviter les files d'attente. 
Rise to the top with the Elevador de Santa Justa
This architectural jewel and its Gothic style is a true marvel for the eyes! As a bonus, it offers one of the most beautiful views of Lisbon and the Tage. Built in 1902, this monument not only allows you to gaze at a wonderful scenery: it's a journey through time and space. son style néogothique, l'ascenseur de Santa Justa offre l'un des plus beaux panoramas sur Lisbonne et sur le Tage. Construit en 1902, ce monument propose donc un véritable voyage dans le temps, plus qu'une simple vue panoramique sur la ville. 
Are you ready to surprise your loved ones from Lisbon?
How to create an original postcard with Fizzer?
Choose your favourite template
All of our templates are drawn with love by our illustrators. They only have one goal: sublimate your trip with inspired designs. Browse through our collection of cards and choose the one that inspires you most! 
Add your pictures
Lisbon is a lovely city, we're sure that you will capture its essence with fabulous pictures! Do not forget to add them on your Fizzer card. This way, your card will be unique and will truly reflect your getaway in Lisbon. 
Write some kind words
Let your inspiration talk and write a short text to stay in touch with your loved ones or describe our adventure in Lisbon! 
Indicate the recipients
Once your card is ready and confirmed, add the postal addresses of the recipients. Then, our teams will take care of the logistics: from the printing to the stamping and sending of your cards, your lovely surprises are in good hands! 
Ready to send a personalised postcard ?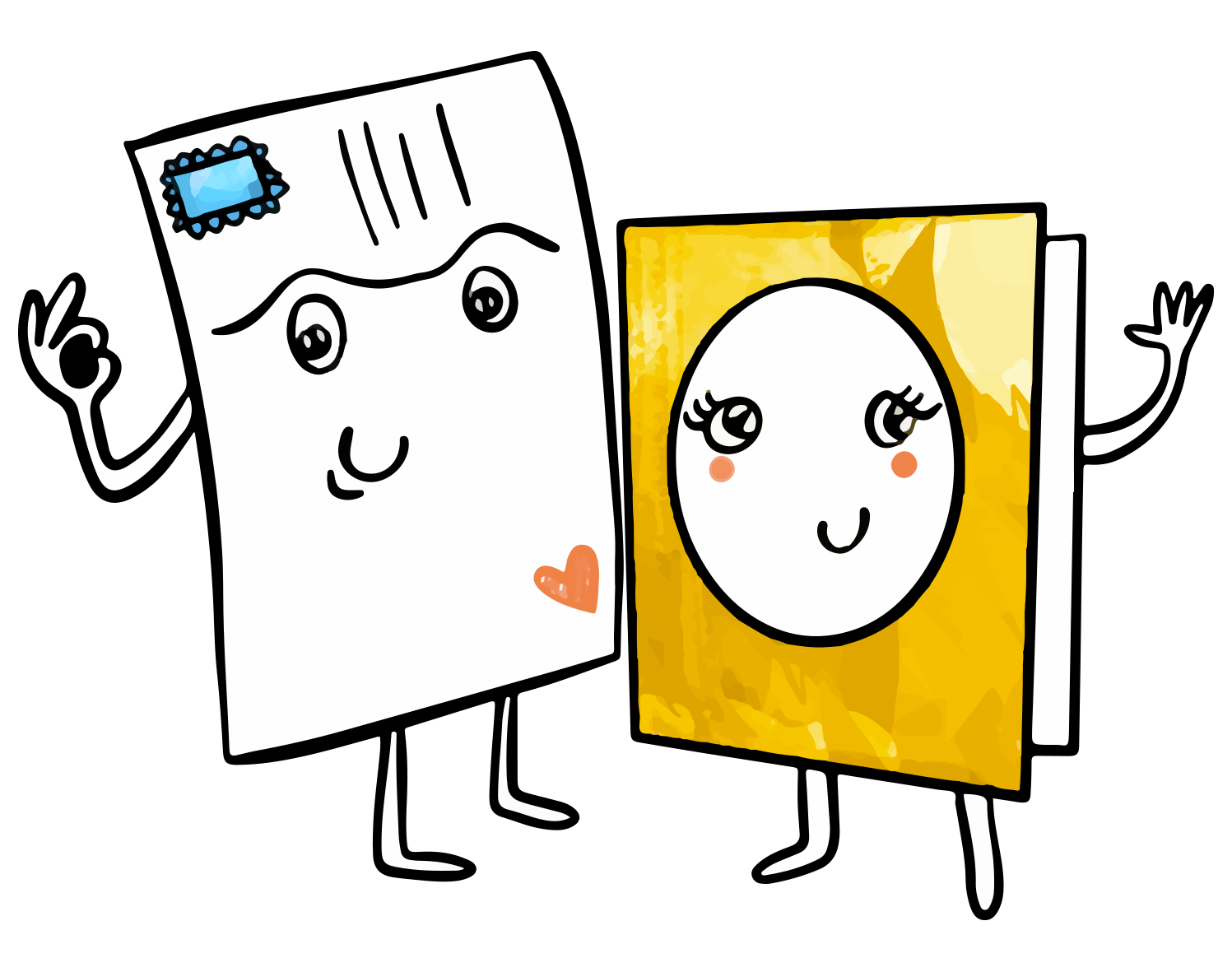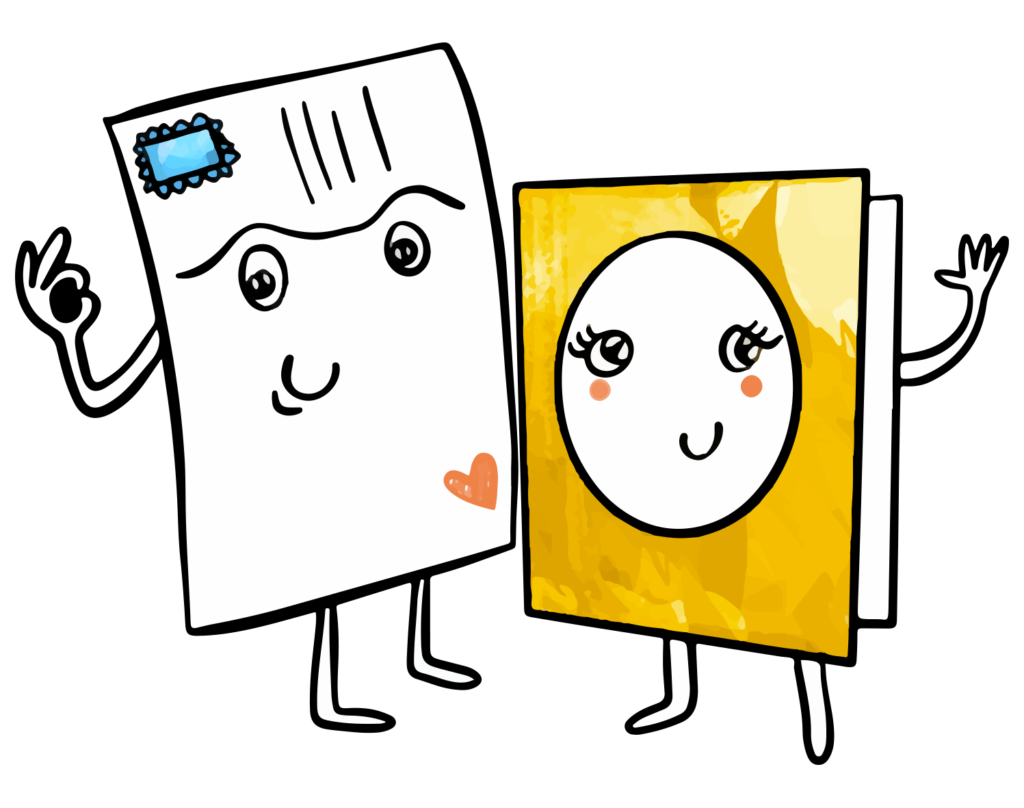 Need help? Any questions? Our team answers you within 24 hours, 7 days a week
Are you seeking for sunshine, change of scenery and authenticity? Let's head to Lisbon, also known as "The City of Seven Hills". While you're there, don't forget to capture the moment with a beautiful postcard!
What can I put on my postcard from Lisbon?
Our cards are personalized. It means that they showcase your own content and pictures! Put under the spotlight all your beautiful memories in Lisbon! Castle of Sao George, the Belém Tower, the sweet city-centre… All the sweet souvenirs that you've created in Lisbon can be highlighted in a beautiful postcard. 
Where can I send my postcard from Lisbon?
With Fizzer, you can create a lovely postcard, anytime, anywhere ! Whether you're in the middle of the Castle of Sao Jorge or in Belém eating a delicious Pasteis de Nata, you'll be able to create and send a timeless postcard. All you have to do is launch the Fizzer App (available on iOS and Android). However, please note that you'll need to use an internet connexion!