Answer the London Calling 💂🏻‍♂️
Eccentric and fascinating
"When a man is tired of London, he is tired of life", said the poet Samuel Johnson. Although this sentence was pronounced in the 18th century, it hasn't aged one bit. Today, London remains the city of eccentricity, surprises and entertainment.
Identifiable in the blink of an eyeLondon always strikes visitors thanks to its unique visual identityYou name it: the famous black cabs, the red phone boxes, the double-deckers, as well as Londoners' unique fashion style or the city's motley architecture. 
But London is also a buzzing capital where it's impossible to be bored. Renowned museums, fabulous world cuisines, cultural events galore, amazing shops… are what make London a destination you can't forget. So share this mad adventure with your loved ones in a postcard from London!
Send a colourful postcard from London
Share the adventure with your loved ones
Slip a lovely surprise in their letterbox
Ready to start your postcard from London?
Our postcards from London
Iconic monuments, typical British weather, comforting teatime... Click on the card of your choice to discover our collection!
The must-see places in London
Buckingham Palace
Start your journey around London with a royal stop at the most famous of British palaces: Buckingham Palace. Built in the 18th century, it is the British monarchs' official residence. Among its most famous occupants were Queen Victoria, King George VI and Elizabeth II. Walk past its iconic metal gates, take a picture next to the most serious Queen's guards and their famous bearskins. Lastly, attend the Changing of the Guard to see the Queen's troops parade solemnly! 
Big Ben
As the ultimate London symbol, Big Ben has been part of the capital's landscape since the second half of the 19th century. This majestic clock tower standing next to the Palace of Westminster is more than just a way to know the time. It's a landmark for Londoners and visitors from all over the world. A World Heritage site, Big Ben is present in many literary and cinematographic works. Who knows, you might see Peter Pan and the Darling children standing on the minute hand there?
Tower Bridge
Among London's other iconic monuments, you can't miss Tower Bridge. This huge bascule bridge located east of the city straddles the Thames over 800 feet. Its distinctive features are its high-level walkways, its twin towers and blue suspension chains. Tower Bridge is also a ubiquitous pop culture symbol, from James Bond to Peter Pan or Bridget Jones. It's the perfect place to get a gorgeous view of London, take a selfie or maybe see the majestic bridge opening.  
What to do in London? 3 activity ideas
Stroll about in Covent Garden
Covent Garden is a district in London, very popular for its charm and buzzing atmosphere. Head to the Covent Garden Piazza to get a look of the covered market's gorgeous architecture and go shopping. Walk in the small picturesque roads around Seven Dials and get some lunch at a typical British pub. Feeling musical? Top off your stay with an opera or a ballet at the Royal Opera House! 
Discover Camden Town
In contrast to the very neat Covent Garden, Camden Town is the place of all excesses in the British capital. Emblematic district for the punk, rock or even alter-globalisation cultures, Camden Town is a real melting pot of styles and atmospheres. Walk down the colourful Camden High Street, find unlikely gems at Camden Market (and its famous stables) and amble along the charming Regent's Canal. After all these adventures, you've definitely deserved a pint or two in of the area's underground pubs! 
Have afternoon tea at Sketch
As cliché as this may sound, teatime is one of the Brits' favourite activities. This tradition consists in an elaborate snack eaten with a very serious etiquette. It includes tea, always drunk with a drop of milk and a many sweet delights elegantly arranged on cake stands: scones, muffins, crumpets or finger sandwiches. To taste these delicacies at their finest, head for Sketch, a very hip and pink tea house and restaurant which has been the talk of foodie town for almost two decades now.
Ready to send dreamy postcards from London?
How can I send a postcard from London with Fizzer?
Choose a card from London
Choose a postcard from the British capital amongst numerous designs drawn by our illustrators. Watercolour flags, drawings of regional delicacies, minimalistic sceneries… celebrate London and all its colours!
Add your favourite pictures
Select the best pictures from your holiday: having afternoon tea, inside a red phone box or on a boat on the Thames? Your best moments are sent straight to your loved ones' letterboxes!
Write a personalised message
Select a postcard back with or without address, write your message and personalise it with many fonts and colours. Customise your stamp and sign with your fingertip.
Confirm your card and surprise your loved ones
Your very british card is ready? Time to make your loved ones happy! Send your creation to one or several recipients at the same time. To save time, create your address book by adding your contacts beforehand.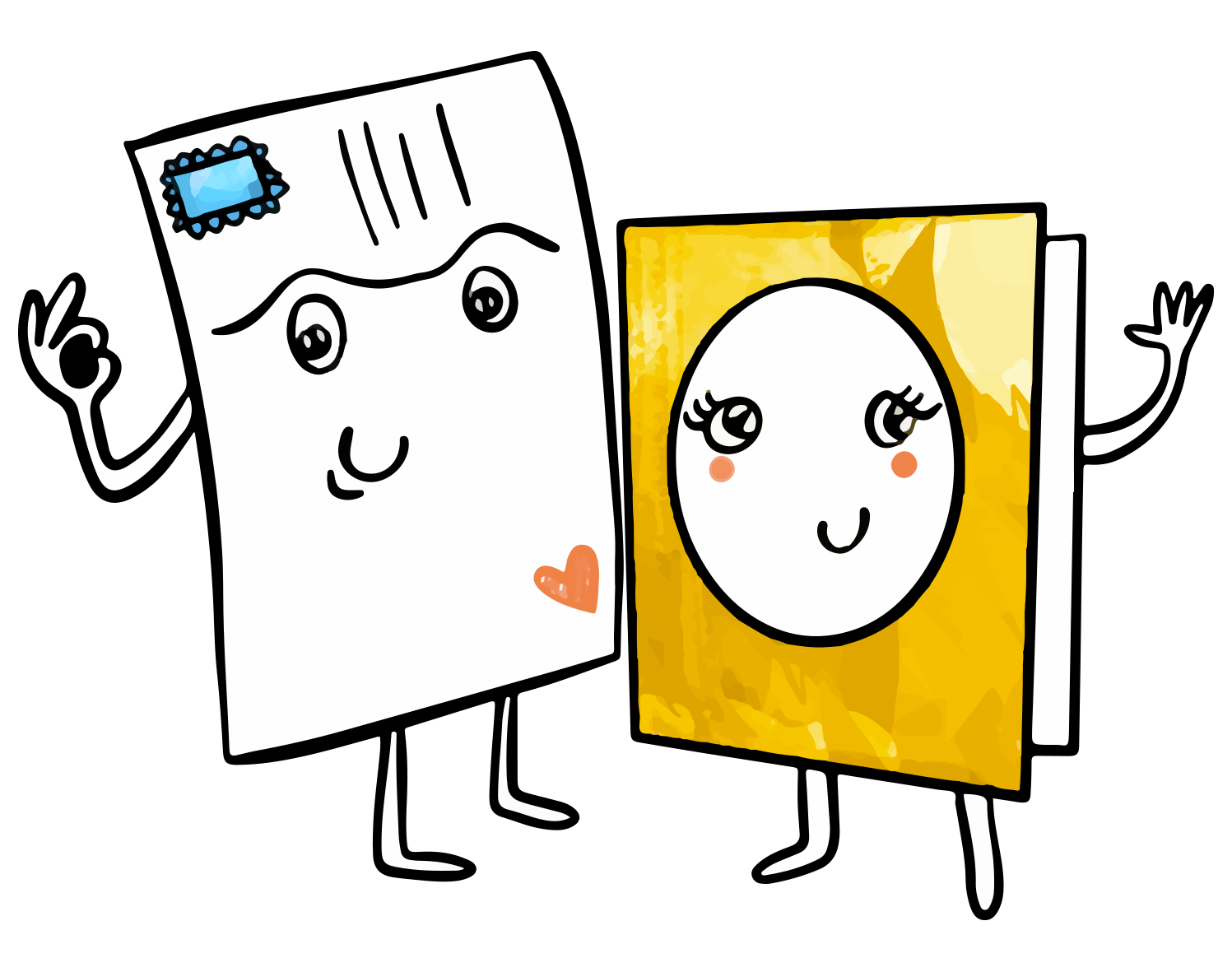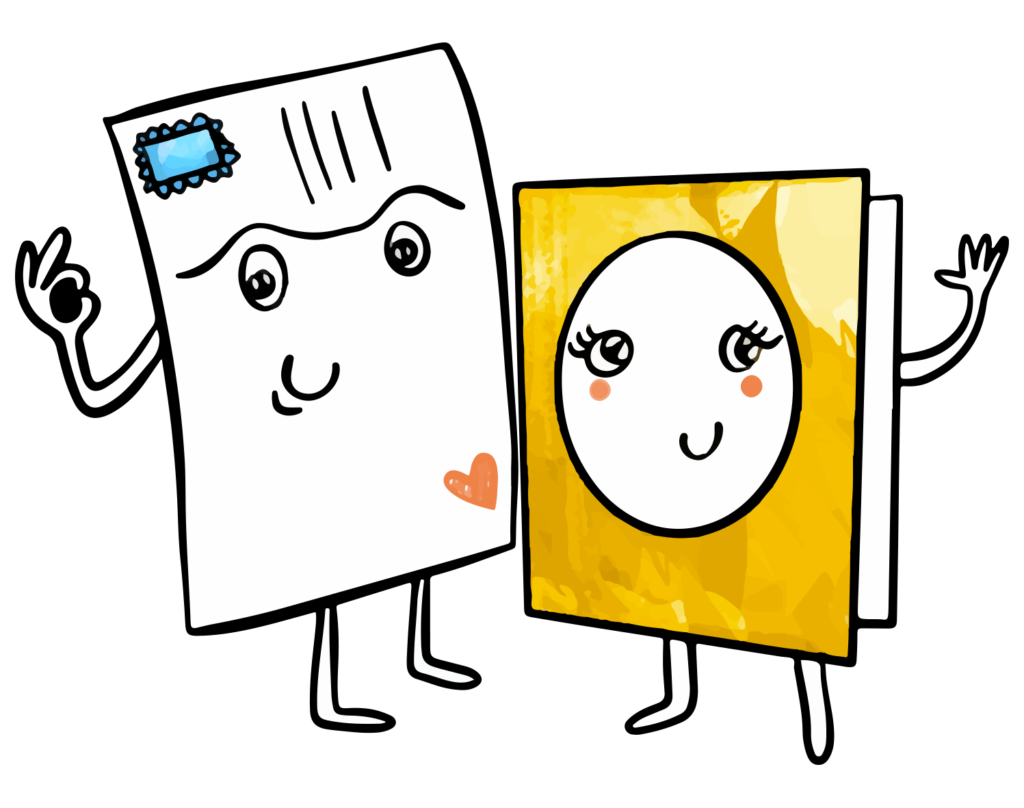 Need help? Any questions? Our team answers you within 24 hours, 7 days a week
After London, you're going to discover the other wonders of the country? Discover the rest of our collection of postcards from England. .
How can I send a postcard from London? 
Easy-peasy! With Fizzer, no more frantic browsing in London's newsagents for postcards. Open the Fizzer app, choose your favourite card in our collection and click on the photo inserts. Your computer or smartphone gallery will open : now choose the pictures you want to see on your card. Your front can contain from one up to six photos; the more the merrier! Once your pictures have been uploaded, click on "confirm" to write your text. Here, personalise your stamp with your own picture. Once your card is done, choose your recipient(s) and Bob's your uncle!
Where can I post my card in London? 
The traditional British postboxes are easily recognisable thanks to their cylindrical shape and bright red colour. But thanks to Fizzer, no need to find one to post your card! All you need to do is confirm your creation on our app and we will print it, put it in an envelope, frank it and post it for you. However, the postboxes in London will make an excellent background for your pictures of the capital.