Your postcard from Lourdes
Between miracle and nature
Lourdes, a city full of mysteries
Located in Occitania, at the foot of the Pyrenees, the city of Lourdes is well worth the detours! This small town of 13,000 inhabitants is a hotspot for tricolor tourism. Created in 1858, this pilgrimage center welcomes nearly 6 million visitors and pilgrims every year! As a bonus, the city also benefits from an extremely well-preserved natural heritage. Do you dream of escaping your hurried daily life and rediscovering the treasures of our regions? Head to Lourdes to discover one of France's most intriguing and share your discovery Located in Occitanie, at the foothills of the Pyrenees Mountains, the city of Lourdes is worth a visit. This city of 13 000 residents is an important location of French tourism. Created in 1858, this centre of pilgrimage welcomes almost 6 millions of visitors and pilgrims each year! The city also owns an extremely well-preserved natural heritage. Wouldn't you love to run away from your daily rush and discover the jewels of our country? Book your way to Lourdes and enjoy one of the most intriguing cities of France. Don't forget to share your discoveries with your close ones, thanks to a personalised postcard from Lourdes.  
Send a lovely postcard from Lourdes
Dazzle your friends with your trip
Surprise them with a lovely thought
Are you ready to send your first postcard?
Our cards of Lourdes and Occitanie
The beautiful destination of Lourdes is the fourth most-visited pilgrimage location in the world (after the Vatican, the basilica of Our Lady of Guadalupe in Mexico, and the basilica of Our Lady of Aparecida in Brazil). Send postcards from Lourdes, and be sure to send breathtaking creations. Click on the location of your choice to see our collection.
The Notre Dame sanctuary in Lourdes
What made Lourdes such a famous place? Mainly the famous sanctuary of Notre Dame of Lourdes! Rumour has it that the Virgin Mary herself appeared in the Massabielle cave. This mythical site, and its 52 hectares, encloses many must-see monuments, among which are the basilica of the Immaculate Conception, and the basilica of Our Lady of Rosary.
The lake of Lourdes
Lourdes is a world-known pilgrimage centre, but it also is famous for its protected natural space, including its celebrated lake! Do you like hiking, or just luscious green scenery? You may yet fall in love with Lourdes' wild natural ambiance. For more contemplative nature, this site also offers splendid views from its banks, a perfect spot for photography. 
The Medieval Fortress
Heritage of a long history, the fortified castle of Lourdes has lived through the ages and resisted the test of time. To visit this fortress is to go back thousands of years of history and rediscover medieval way of life. Nested at the heart of the city of Lourdes, on a rocky point, this historical monument offers a gorgeous panorama of the Sanctuary and the Pyrenees.
Are you ready to send your first postcard?
What to do in Lourdes? 3 activity ideas
Take the funicular to admire the view
Take the funicular and discover the Pic du Jer! Towering over Lourdes at 958 meters, this summit showcases a breathtaking panorama of the whole area, from the Pyrenees to the Sanctuary, including the lake of Lourdes and the Pays des Vallees de Gaves! Do you like to bike or hike your way around? Follow the botanical trail that starts next to the funicular!
Discover the miraculous water spring
Renowned for its natural purity, Lourdes' springwater has led to many legends. Wrongly or not celebrated for being miraculous, Lourdes' water has been attracting thousands of pilgrims looking to be healed every year. To discover this mysterious spring, head towards the fountains of the Sanctuary, where the spring's water flows.
Take part in a torch-lit procession
Lourdes has many emblems, and it is also characterized by the light of its many altar candles. From April to October, torch-lit processions start at 9 o'clock at night, every night! These processions are a high point of the city life, and last about an hour, from the Cave of Apparitions to the basilica of Our Lady of Rosary.
Ready to send your postcard from Lourdes?
How to create your Lourdes postcard with Fizzer?
Choose a design that suits you
Do you like pictures of carousel, classic designs, or original ones? With Fizzer, you can pick among 2,000 different card templates! These one-of-a-kind templates were specially created for you, by our illustrators. 
Add your pictures
You are not like everyone else, and neither are your photos. To be as creative as possible, you can even slip some of your own pictures in your Lourdes postcards! Your family and friends will be glad to receive such a personalised item.
Select your recipients
Hit two birds with one stone, and send the same postcard to those you love! To do so, use your Fizzer app and check the people who will receive your card, from your previously-created contact list.
Send it in a heartbeat!
Send your postcard, without leaving your newly-found haven! As soon as you validate your card, our teams get to printing, preparing, and sending your sweet words, within 1 working day. 
Ready to surprise your loved ones?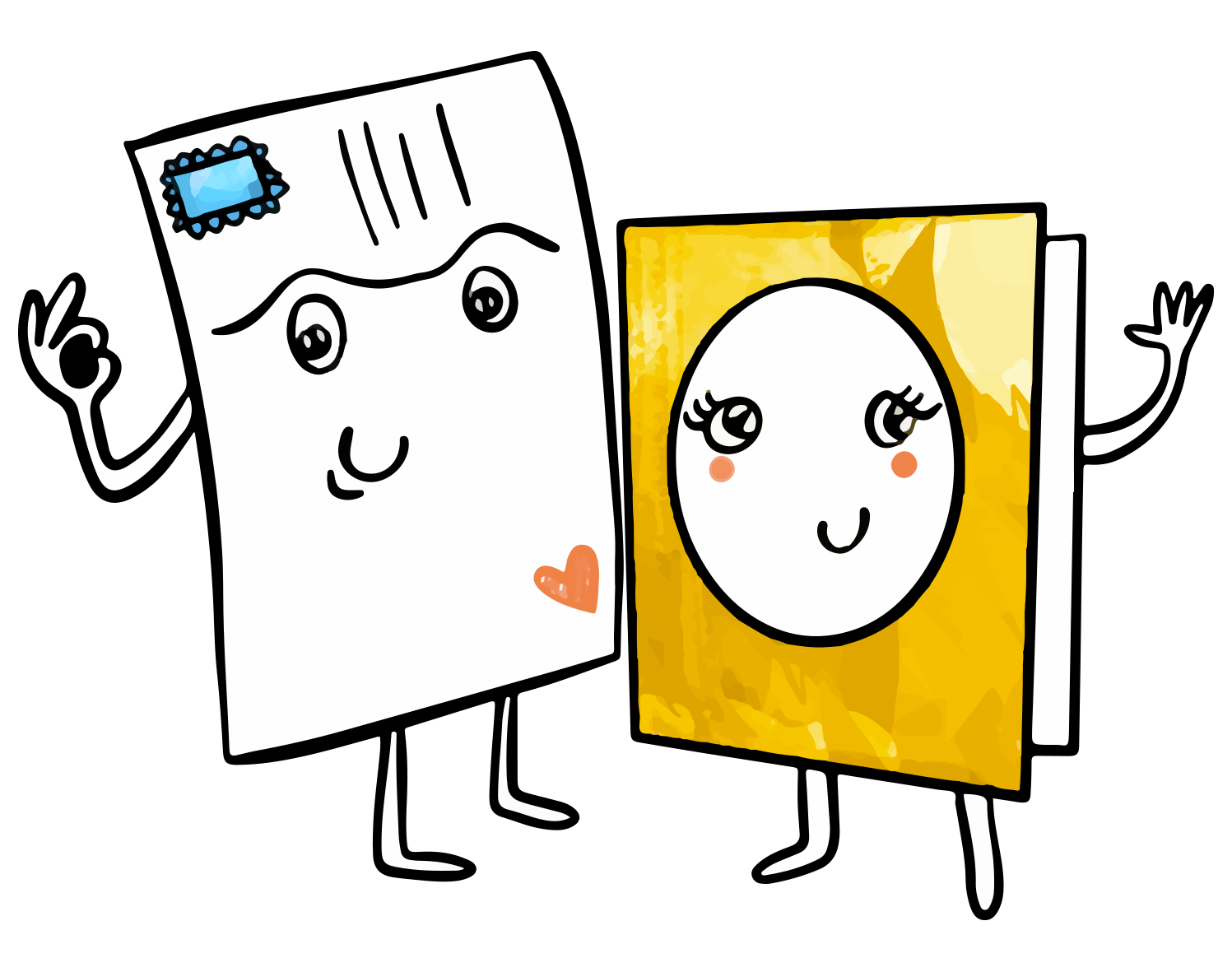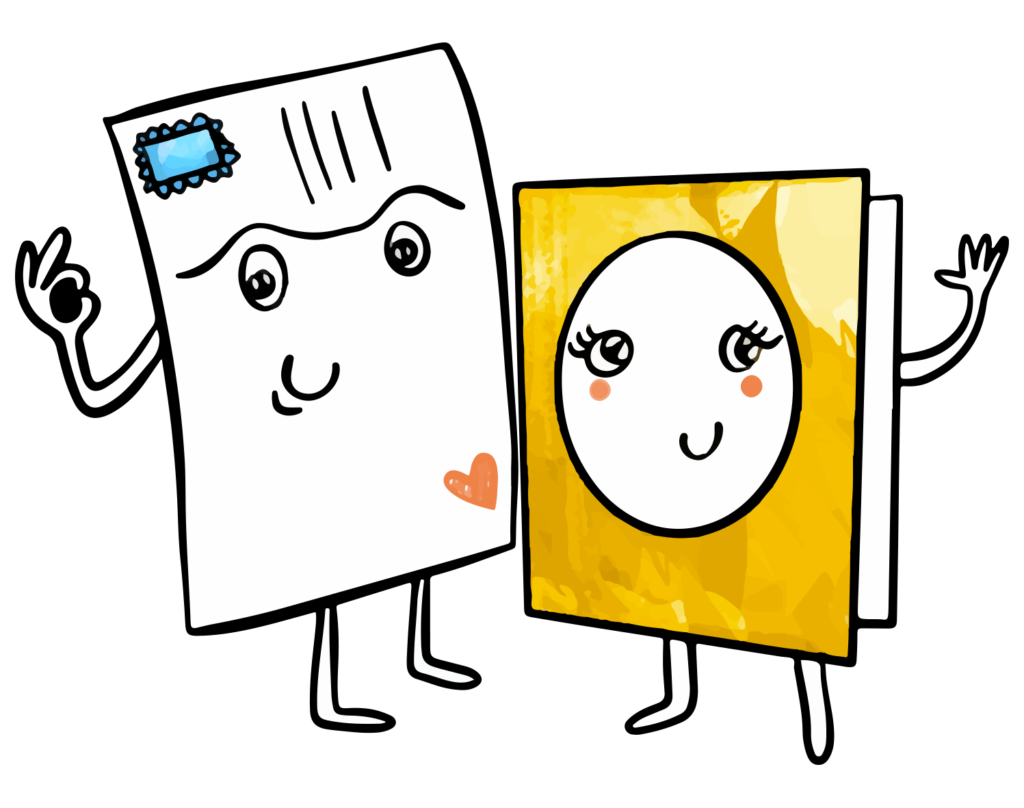 Need help? Any questions? Our team answers you within 24 hours, 7 days a week
Out of sight, but never out of mind with Fizzer! Forget going back and forth to the post office to get stamps: from now on, you can send your beautiful postcards from your deck chair or sunny terrace. To do so, only one thing left to do: download the Fizzer app (mobile and tablet)! 
Why choose a Fizzer postcard?
You may have an innate sense for design, photography, or phrasing, who knows! What we know, is that you love to please your loved ones. Thanks to Fizzer, you can create a beautiful object without being an illustrator or a great poet. With the many personalised postcard templates available, create the card that will most strike your relatives. In addition, you can add some of your own vacation photos! Strike the pose and become your own star: after all, it is your postcard. 
How much does a Fizzer postcard cost?
According to the credit pack you chose, you can create a beautiful, personalised postcard from €1,66! To do so, create a Fizzer account in a few clicks and choose the plan that suits you.
You can pick from several packs, from the one-credit plan to the 150-credits one!
And, did you know? Fizzer credits don't have an expiration date. 
1 credit: 2,39€
10 credits: 21,90€
20 credits: 41,90€
40 credits: 77,90€
80 credits: 149,90€
150 credits: 249,90€
Want to treat your loved ones with a tight budget? Check out our Promotion page, and enjoy the latest good deals. Promo code and take advantage of the good deals of the moment