Sweet and fragrant holidays 👨🏻 🌾
Discover the Provençal way of life
Provence is a region at the crossroads between the Alps and the Mediterranean. This geographical position gives it a very particular aspect: between mountainous reliefs, fields of lavender, turquoise rivers or even wild marshes. The history of Provence is also a mixture of genres since it was strongly marked by the Roman period as well as by the Middle Ages. The result of all these influences is an unparalleled ambiance, full of sweet scents, warm lights and fascinating traditions. It is not for nothing that she was the muse of artists like Van Gogh, Cézanne or even Picasso. For these holidays, it's up to you to depict the region in your Provence postcard! 
Send a card in the colors of Provence
Stay in touch with your family and friends
Surprise your loved ones with a personalized card
Ready to create your Provence postcard?
Our postcards from Provence
Tides of purple lavender, small Provençal villages or even majestic gorges... Each corner of Provence has its specialty. Click on the location of your choice to discover the collection! 👀
Where to put your suitcases?
Gorges du Verdon
Impossible to talk about Provence without mentioning one of its most beautiful treasures: the Gorges du Verdon. This monumental canyon dug by the river is none other than the deepest in Europe. We marvel at its piercing blue waters and breathtaking panoramas, but we also do plenty of sporting activities. Descent of the Verdon by canoe-kayak, trip by pedalo on the lake of Sainte-Croix or even rafting and via ferrata. An idyllic setting to spend time with family or friends!
The creeks around Marseille
Calanques are geological formations typical of the Mediterranean basin and the south of France is one of the best places to explore them. They are located in particular in the Calanques National Park which extends from Marseille to La Ciotat and extends along the Côte d'Azur towards Italy. So head to the city of Marseille and its surroundings for a dream snorkeling session. The creeks of En-Vau, Port-Miou or even Sormiou will not disappoint you!
The Camargue Regional Natural Park
Between Montpellier and Marseille is one of the most fascinating natural regions of France: the Camargue. This wetland is recognizable among a thousand by its marshes, its steppes and its extraordinary ecosystem. In the Marais du Vigueirat, watch the pink flamingos and the famous Camargue white horses. Take in the mirettes in front of the Salins d'Aigues-Mortes and their incredible pink color. Finally, visit a herd, typical breeding of the region, where you can observe bulls in their natural element. 
I discover the collection
What to do in Provence? 3 activity ideas
Get your fill of culture at the Festival d'Avignon 
The Festival d'Avignon is the largest theater festival in the world and the ultimate meeting place for drama lovers. The opportunity to visit the splendid City of the Popes but also to see the best of French theatre. The official festival, known as "IN", is partly held in the sumptuous Cour d'Honneur of the Palais des Papes. As for the "OFF" festival, just as great, it will allow you to discover a multitude of small groups of actors!
Admire the Greco-Roman remains 
The Greco-Roman past of Provence has left behind a unique architectural heritage. And yes, it is not only in Italy and Greece that we can admire the influence of these ancient civilizations. These monumental remains offer a striking contrast with the modern city that has been built around them. To take a leap into history, head to Orange, for its Arc de Triomphe and its Antique theatre; Arles, for its Arena or Nice for its archaeological site of Cimiez.
Stroll through the lavender fields 
Another emblematic landscape of Provence: the famous lavender fields so fragrant and colorful. They are the ideal setting for breathing in the sweet, fragrant air, taking unique photos and taking a country walk. Go to the Plateau de Valensole, Plateau d'Albion, Plateau des Claparèdes or even the Abbaye de Sénanque to see life in purple and create wonderful memories.
I start my creation with Fizzer
How to send a postcard with Fizzer?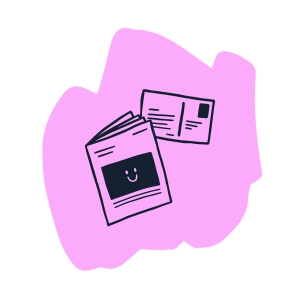 Choose a model you like
Choose a card from many models designed by our illustrators. Unmissable landscapes, drawings of regional products, minimalist panoramas… there is something for everyone! Add your best photos
Select the most beautiful photos of your holidays: a Moorish in your hand, petanque balls at your feet, a creek under your eyes... Your best moments in the mailbox of your loved ones!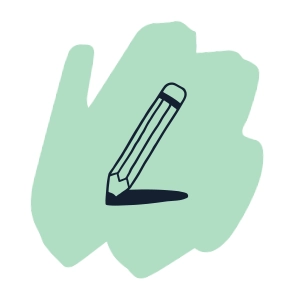 Write a personalized message
Select a back with or without address, write your message and personalize it with many fonts and font colors. Personalize your stamp and sign with your fingertip.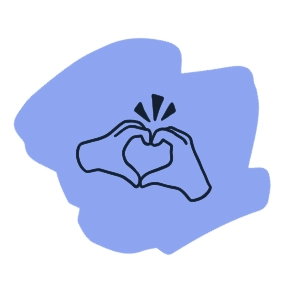 Send your creation to one or more recipients
Your card is ready? It's time to make people happy! You can send your creation to several recipients at the same time. To save time, add your contacts in advance by creating your address book.
I send my Provence postcard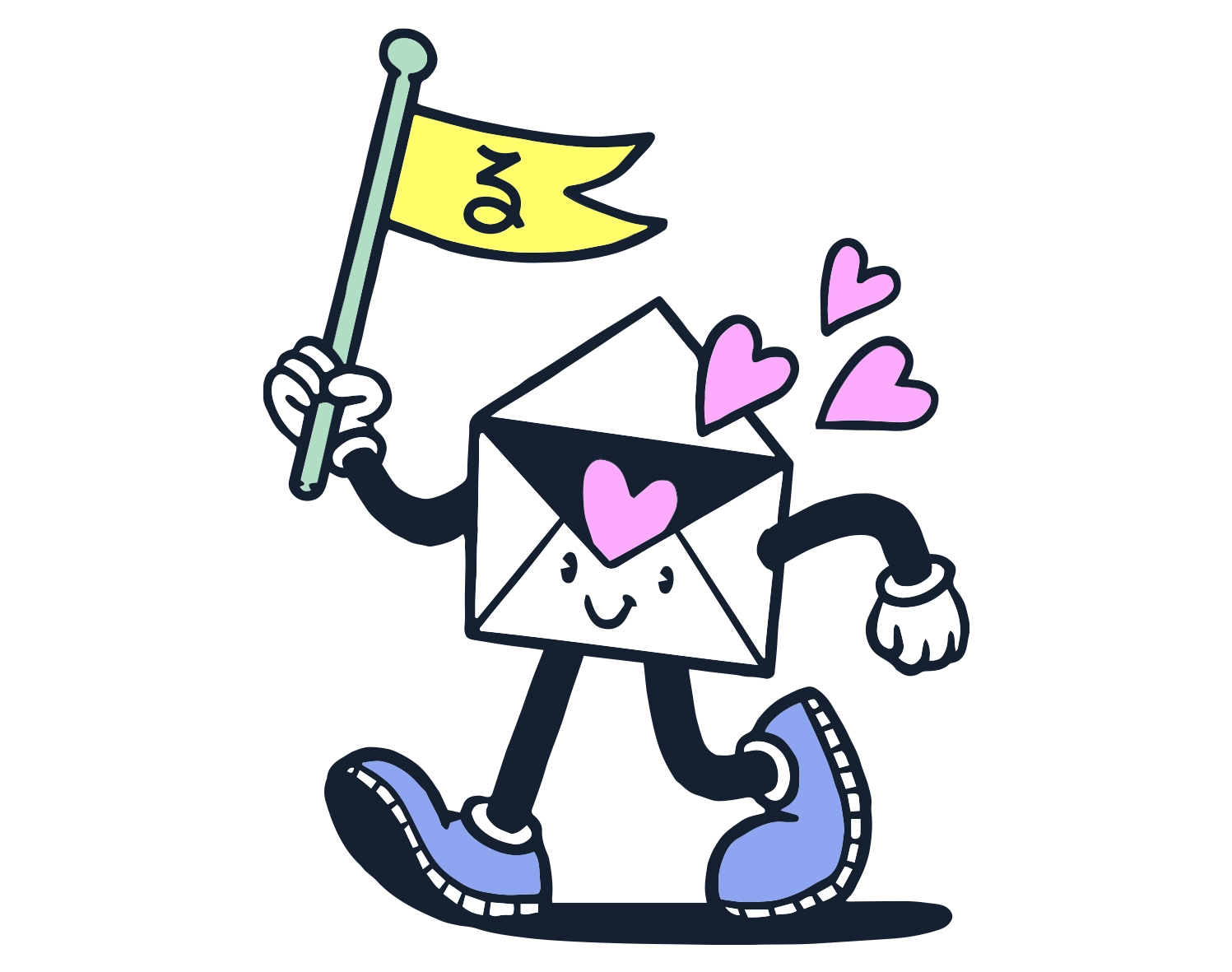 Need help ? A question ? The Fizzer team responds to you within 24 hours, even on Sundays!
Want to share your holidays in France with your loved ones? Fizzer allows you to create a french postcard simply with your own photos. To do this, all you need is a phone, tablet or computer. Incidentally, you will need to bring a reflex or digital camera or simply the camera of your smartphone.
How do I add photos to my Provence postcard?
Nothing's easier ! Go to the Fizzer application, choose the card of your choice from more than 2000 models designed by our illustrators and click on the inserts dedicated to your photos. The gallery of your computer or phone will then open and this is where you choose the photos of Provence that you want to appear on your map. Your front can be adorned with one to six photos, enough to delight your loved ones. When your images are added, click on validate to go to the stage of writing your text. Here again, customize your stamp with the photo of your choice. When your card is complete, choose your recipient(s) and you're done.
Why create my card with Fizzer?
To make (re)discover the best corners of our beautiful country to your loved ones with a postcard that really looks like you. No more tacky photomontages of corners you haven't seen. Your Fizzer creation is your vacation as you experienced it at 200%!
Are my photos and text protected when sending?
When you validate your card, it is printed, stamped and sent in an envelope. Thus, your words and photos are protected from view during their journey.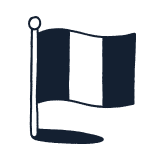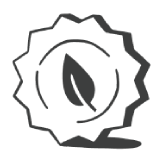 Imprim'vert certified paper