Sweet and fragrant holidays 👨🏻‍🌾
Discover the Provence way of life
Provence is a region at the crossroads between the Alps and the Mediterranean. This geographic position gives it a very distinctive look : mountainous areas, lavender fields, turquoise rivers and untouched marshes. The history of Provence too is a bit of a melting pot as it was strongly influenced by the Roman period and the Middle Ages. The result of all this blending is a unique atmosphere, imbued with balmy scents, warm lights and fascinating traditions. No wonder it became the muse of artists like Van Gogh, Cézanne or even Picasso. This holiday, it's your turn to depict your best impressions of the region in your postcard from Provence. 
Send a postcard from Provence
Stay in touch with friends & familly
Surprise your loved ones with a personalised postcard
Ready to start your postcard from Provence ?
Our postcards from Provence
Tides of purple lavender, picturesque towns or majestic gorges? Every nook of Provence has its own speciality. Click on the destination of your choice to discover our collection! 👀
The Verdon Gorge
There's no mentioning Provence without telling of one of its most beautiful treasures: the Verdon Gorge. This magnificent canyon formed by the Verdon river is none other than the deepest in Europe. You'll be dazzled by its piercing blue waters, its breathtaking viewpoints but also by the range of activities it offers. Canoe down the Verdon river, rent a pedalo on the Lake of Sainte-Croix or try your hand at rafting or via ferrata. Idyllic surroundings to have fun and exert yourself with family or friends.
The rocky inlets around Marseille
The calanques, or rocky inlets, are typical mediterranean geological formations and the South of France is one of the best places to explore them. The majority of them are located in the Calanques National Park which spreads from Marseille to La Ciotat, but they can also be found along the French Riviera towards Italy. So head for Marseille and its surroundings for a dreamy snorkelling session. The En-Vau, Port-Miou and Sormiou calanques never disappoint!
The regional Nature Park of the Camargue
Halfway between Montpellier and Marseille lies one of France's most fascinating natural regions: Camargue. This wetland is famous for its brine lagoons, reed-covered marshes and amazing ecosystem. Watch the flamingoes and the famous white horses of Camargue in the Vigueirat Marshes. Be wowed by the salt marshes in Aigues-Mortes and their incredible pink colour. And do observe a herd of bulls in its habitat, a distinctive feature of the region. 
What to do in Provence ? 3 activity ideas
Go dramatic at the Avignon Festival 
The Avignon Festival is the world's biggest theatre festival and the ultimate meeting place for dramatic art lovers. A great occasion to visit the beautiful Papal City as well as enjoy the best of French theatre. The official festival, otherwise known as "IN", mainly takes place in the superb Cour d'Honneur du Palais des Papes. The "OFF" festival is just as cool and will give you a glimpse of France's independent theatre companies!
Get a blast from the past 
Provence's Greco-Roman past has left a unique architectural heritage behind. Indeed, Italy and Greece are not the only places where you can enjoy the influence of ancient civilisations. These monumentals remains produce a striking contrast with the modern city built around them. Go back in History and head for Orange, and its Triumphal Arch and Ancient Theatre; Arles, for its Amphitheatre or Nice for the archaeological site of Cimiez.
Traipse in the lavender fields 
Another typical feature of Provence are its famous fragrant and colourful lavender fields. They're the perfect location to breathe in a sweet balmy air, take unique snapshots and have the most bucolic stroll. Head for the Plateau de Valensole, Plateau d'Albion, Plateau des Claparèdes or the Sénanque Abbey to make the most of this purple heaven and create wonderful memories.
Start your creation with Fizzer
How can I send a postcard with Fizzer?
Choose a design that you like
Choose a postcard amongst numerous designs drawn by our illustrators. Amazing landscapes, drawings of regional delicacies, minimalistic sceneries… they come in all shapes and styles!
Add your favourite pictures
Select the best pictures from your holiday: with a mauresque cocktail in hand, pétanque balls at your feet and a rocky inlet in the background. Your best moments sent straight to your loved ones' inboxes!
Write a personalised message
Select a postcard back with or without address, write your message and personalise it with many fonts and colours. Customise your stamp and sign with your fingertip.
Send your creation to one or several recipients
Your card is ready? Time to make your loved ones happy! Send your creation to one or several recipients at the same time. To save time, create your address book by adding your contacts beforehand.
Send your postcard from Provence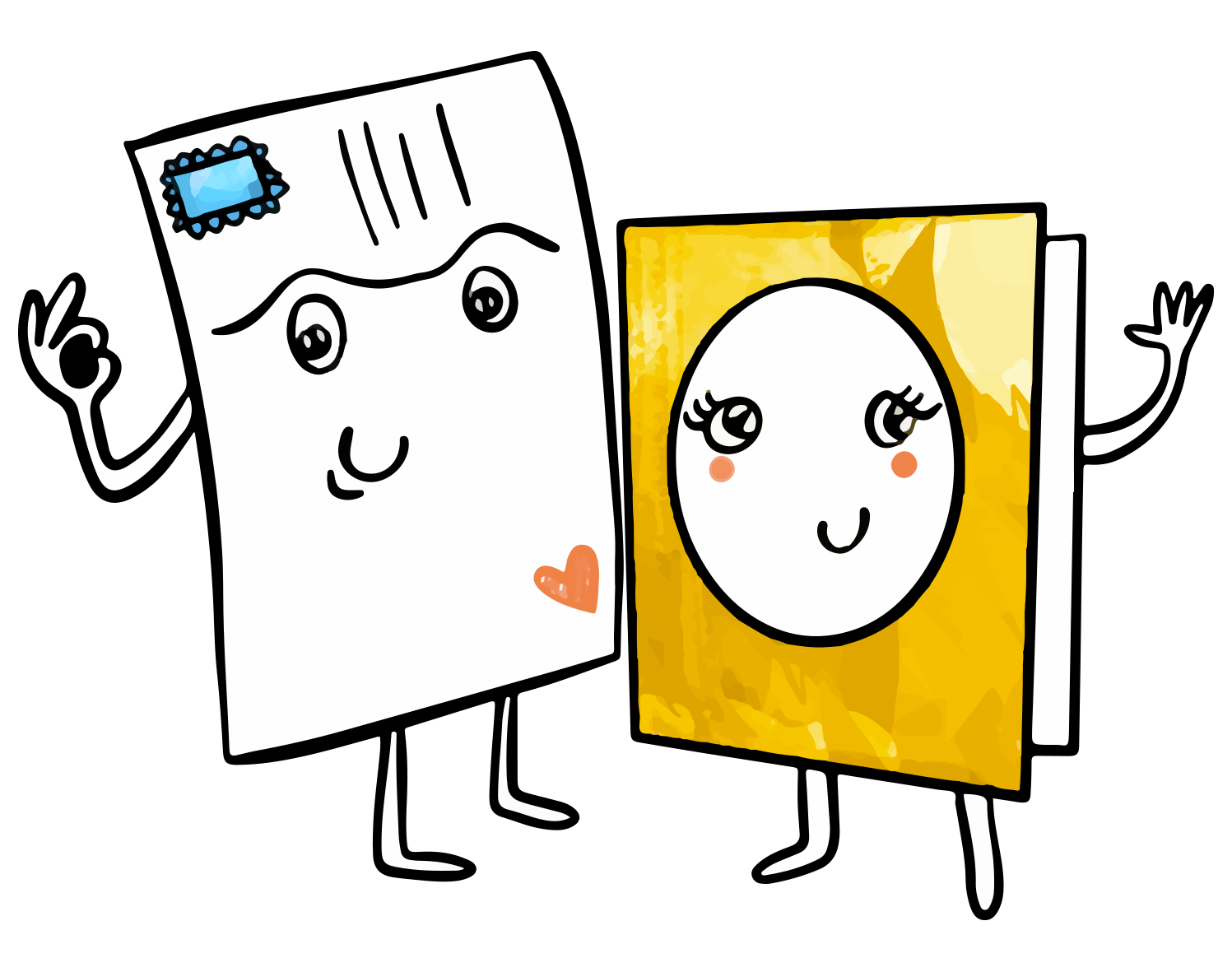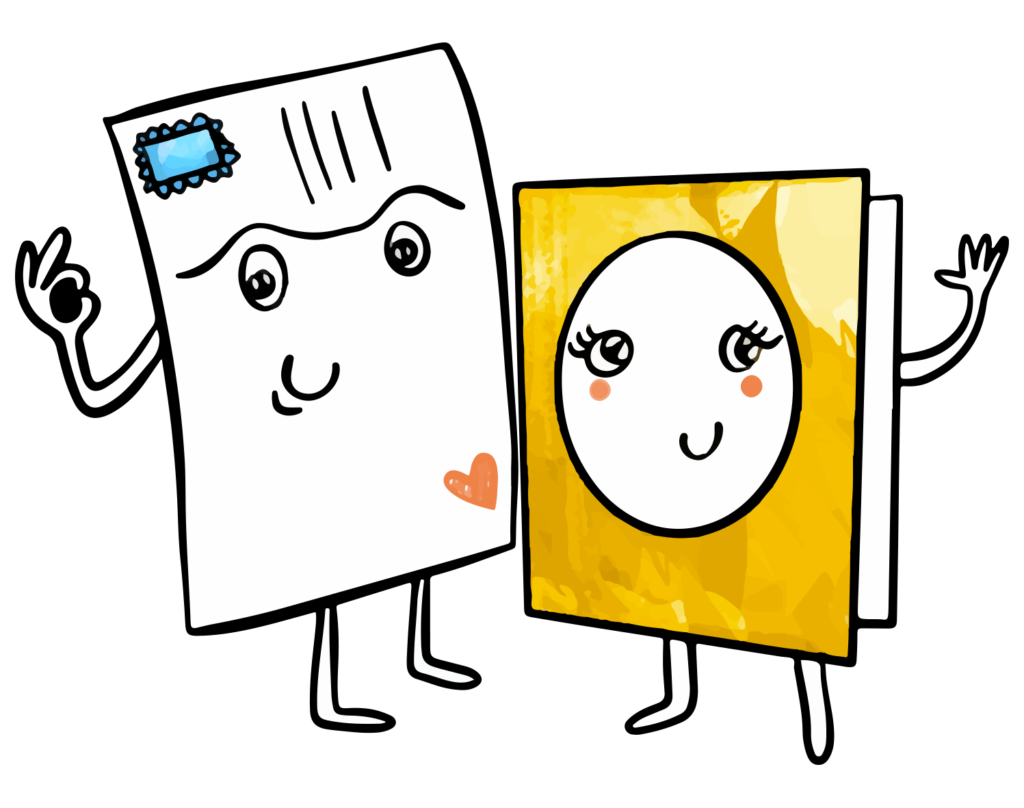 Need help? Any questions? Our team answers you within 24 hours, 7 days a week
Want to share your holiday in France with your close ones? Fizzer lets you create a postcard from France with your own pictures in just a few minutes. In order to do this, all you need is a phone, a tablet or a computer. You might also need a digital or reflex camera or simply your smartphone to take pictures.
How can I add pictures to my postcard from Provence ?
Easy-peasy! Open the Fizzer app, choose your favourite card among 2000 designs drawn by our illustrators and click on the photo inserts. Your computer or smartphone gallery will open : now choose the pictures you want to see on your card. Your front can contain from one up to six photos ; the more the merrier! Once your pictures have been uploaded, click on "confirm" to write your text. Here, personalise your stamp with your own picture. Once your card is done, choose your recipient(s) and Bob's your uncle!
Why create a card with Fizzer?
To share your best discoveries in France with your loved ones with a postcard that's really personal. No more tasteless photoshopping from places you haven't seen. Your Fizzer creation is basically your holidays exactly the way you've experienced it!
Are my pictures and message protected?
Once you confirm your card, we print it, frank it and send it in an envelope. This way, your words and pictures are shielded from view.