The sky is the limit 🧗🏻‍♀️
Mountain is the new seaside!
Holidaymakers tend to think that summer is incomplete without sea, sand and palm trees, while mountains remain associated to winter sports. Yet, it's also an ideal summer holiday destination, less crowded, milder and just as pleasant. The French Alps are the perfect example of mountains where you can hike as well as swim and try many other activities. And to top it all, you'll come back with a glow more radiant than a postcard from the Alps! Ready to go?
Send a postcard from the Alps
Stay in touch with friends & familly
Surprise your loved ones with a personalised postcard
Ready to start your postcard from the Alps ?
Our postcards from the Alps
Sunny summits, mountain lakes, stunning ecosystem... Every nook of the Alps has its own speciality. Click on the destination of your choice to discover our collection! 👀
Lake Annecy
Lake Annecy is the perfect blend of landscapes, the best of both worlds. Here, the mountain overlooks the city and the waterfront. Lake Annecy is a place with a unique range of activities, perfect for holidays with your friends or family. It's the dream destination for those keen on swimming, pedalo, water skiing, stand up paddleboarding but also hiking and biking; without forgetting sunbathing, obviously! As for the city of Annecy, it's got a lot to boast about too: a quaint old town, picturesque canals and an architecture strongly marked by the Middle Ages and Renaissance. The "Venice of the Alps" has everything going for you! 
The Mercantour National Park
Feeling like taking a break and embracing untouched and majestic nature? You're going to love the Mercantour, one of France's most protected ten national parks. Which means you're likely to run into locals like the marmot or chamois! As you hike, enjoy the stark contrast between the Alpine mountains and the Mediterranean atmosphere. It's the perfect haven of peace to take a well-deserved breath of fresh air.  
La Grave and the Écrins National Park
Northwest of the Mercantour lies the Écrins National Park. Its mere name meaning "jewellery box" in French suggests the many natural treasures that are hidden there. Highly bucolic hikes where you can gaze at stunning glacier lakes, like the Glacier Noir, and a rich ecosystem with rare animals such as the ibex or the golden eagle basking in the radiant sunlight. You can also spot the Barre des Écrins, the range's highest peak, gleaming at 13,458 ft. Lastly, don't miss La Grave, one of France's Most Beautiful Villages, a 5,000 foot-high stone-clad jewel lying at the feet of the lofty Meije mountain. 
What to do in the Alps? 3 activity ideas
Get your fill of thrills   
The mountain, with its dizzying heights and breathtaking views, is the ideal place to get an adrenaline rush in the winter as well as in the summer. Whether you're sporty or not, why not have a go at typical Alpine activities like: summer toboggan, paraglider, hang-glider, via ferrata, climbing, rafting or canyoning. Get ready for unique sensations in incredible surroundings! 
Feel on top of the world  
Tired of buildings blocking the view? In need of wide-open spaces that lie as far as the eye can see? You've chosen the right destination. Rise up and enjoy a breathtaking panorama at the top of the Aiguille du Midi. A cable car will take you up the famous 12,605 foot-high summit. Once you get there, you will feel on top of the world, literally. Let your senses soak in the immensity of the place and enjoy the view from one of France's most loved peaks.
Recharge your batteries  
After all these emotions and activities, now is the time to get some well-deserved rest. The Alps and their pure waters boast numerous spa resorts, perfect to revitalise yourself. Head for Evian-les-Bains or Thonon-les-Bains for a nice hot bath with medicinal properties and enjoy the ultimate relaxing experience. 
Start your creation with Fizzer
How can I send a postcard with Fizzer?
Choose a design that you like
Choose a postcard amongst numerous designs drawn by our illustrators. Amazing landscapes, drawings of regional delicacies, minimalistic sceneries… they come in all shapes and styles!
Add your favourite pictures
Select the best pictures from your holiday: climbing up summits, riding down a summer toboggan or swimming in a glacier lake... Your best moments sent straight to your loved ones' inboxes!
Write a personalised message
Select a postcard back with or without address, write your message and personalise it with many fonts and colours. Customise your stamp and sign with your fingertip.
Send your creation to one or several recipients
Your card is ready? Time to make your loved ones happy! Send your creation to one or several recipients at the same time. To save time, create your address book by adding your contacts beforehand.
Send your postcard from the Alps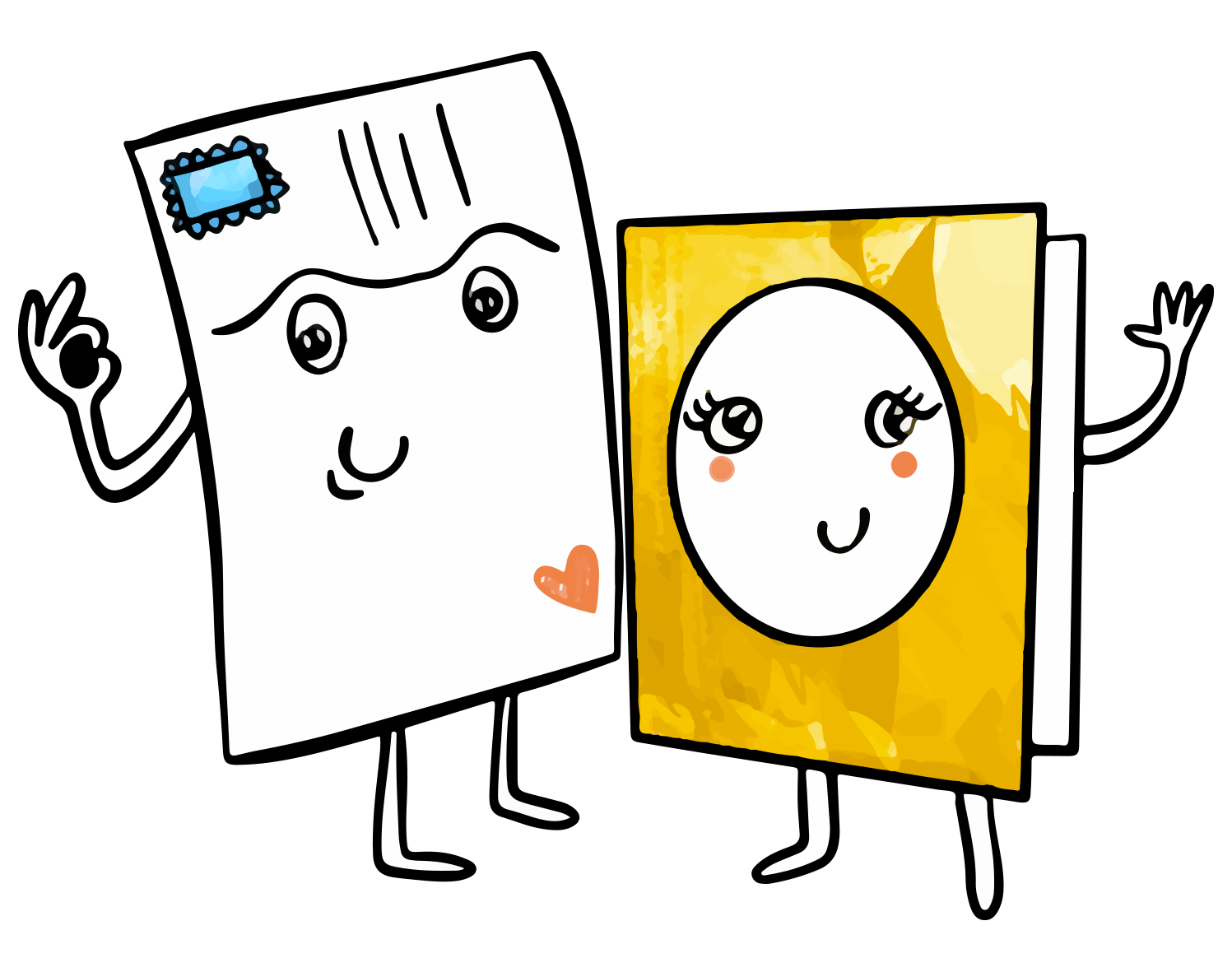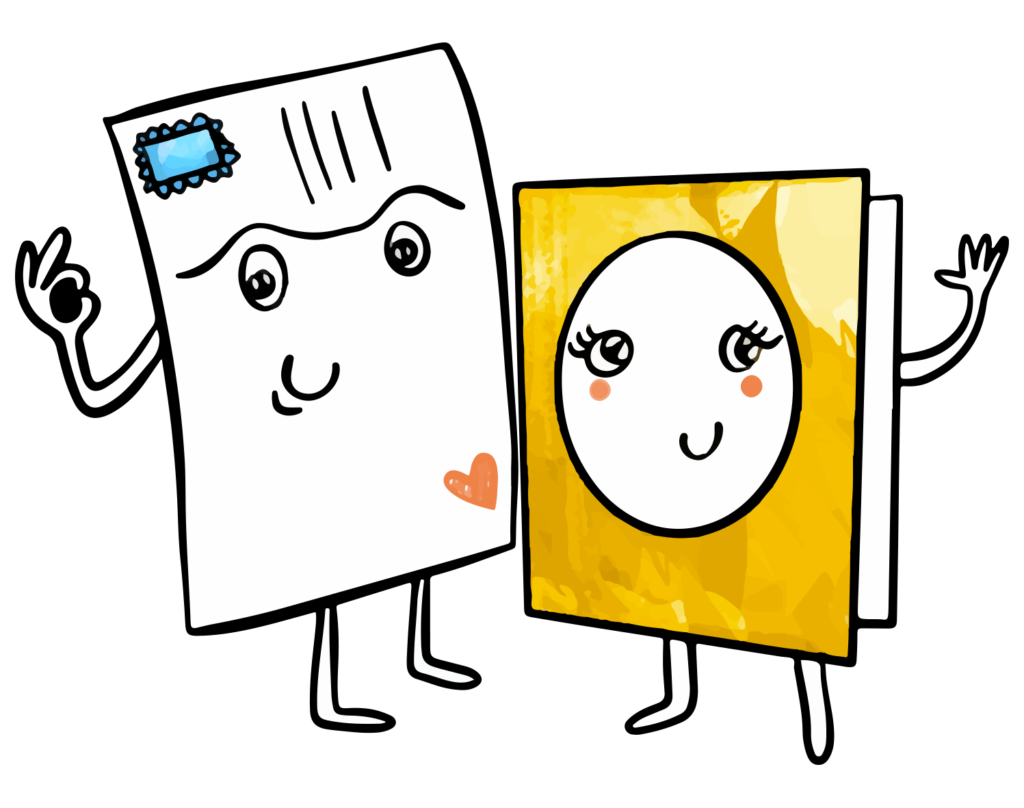 Need help? Any questions? Our team answers you within 24 hours, 7 days a week
Want to share your holiday in France with your close ones? Fizzer lets you create a postcard from France with your own pictures in just a few minutes. In order to do this, all you need is a phone, a tablet or a computer. You might also need a digital or reflex camera or simply your smartphone to take pictures.
How can I add pictures to my postcard from the Alps ?
Easy-peasy! Open the Fizzer app, choose your favourite card among 2000 designs drawn by our illustrators and click on the photo inserts. Your computer or smartphone gallery will open : now choose the pictures you want to see on your card. Your front can contain from one up to six photos ; the more the merrier! Once your pictures have been uploaded, click on "confirm" to write your text. Here, personalise your stamp with your own picture. Once your card is done, choose your recipient(s) and Bob's your uncle!
Why create a card with Fizzer?
To share your best discoveries in France with your loved ones with a postcard that's really personal. No more tasteless photoshopping from places you haven't seen. Your Fizzer creation is basically your holidays exactly the way you've experienced it!
Are my pictures and message protected?
Once you confirm your card, we print it, frank it and send it in an envelope. This way, your words and pictures are shielded from view.