Holidays at the beach
Ah, the French Riviera! Its mere name suggests dreamy seaside holidays. The beauty of the French southern coastline is praised by all, French people and foreigners alike.Indeed, its beaches, towns and unique atmosphere make it the ideal summer destination. So, how about spending the summer in surroundings that are exactly like a postcard from the French Riviera? 
Send a postcard from the French Riviera
Stay in touch with friends & familly
Surprise your loved ones with a personalised postcard
Ready to start your postcard from the French Riviera ?
Our postcards from the French Riviera
Dreamy beaches, picturesque strolls or luxury hotels? Every nook of the French Riviera has its own speciality. Click on the destination of your choice to discover our collection! 👀
The îles d'Hyères
You may have heard of the city of Hyères, famous for its 7000 palm trees but had you heard of its archipelago? The îles d'Hyères are the southernmost part of Provence and comprise four islands: Porquerolles and the îles d'Or. A heavenly island outing ideal for appreciating fully the Mediterranean landscape in all its diversity, from scrubland to fertile plains. Porquerolles, the main island, offers the comfort from the mainland as well as a divine ocean floor and town. Make sure you also see Port-Cros, first land and sea national park in Europe, as well as the île du Levant and its lush vegetation.
vence
Fans of picturesque towns will be seduced by the villages of Vence and Saint-Paul-de-Vence, both located in the hinterland of Nice. Medieval walls, breathtaking viewpoints, quaint fountains, cobbled alleyways and shady pergolas: all very good reasons to linger in these destinations reminiscent of Tuscany which were the muse and home of some majors artists like Marc Chagall and Henri Matisse. Nature, culture, crafts and lovely souvenirs are all things you can expect to find there. 
Eze
Speaking of lovely villages, we can't but mention Èze, an idyllic town perched by the water between Nice and Monaco. At the top of a small cliff, Èze proudly overlooks the French Riviera and is fragrant like Provence. In fact, the Fragonard and Galimard perfume factories are great visits to do in the area. But the best spots in town remains the hillside exotic gardens and the gorgeous coves like Mala beach. We guarantee you'll feel at eze there ! 
What to do in the French Riviera ? 3 activity ideas
Go full jet set
The French Riviera is also synonymous with luxury throughout the world. The French, Russians and Brits, among others, have fallen in love with this coastline for its beauty but also for its lavish lifestyle, be it in Nice, Cannes or Saint-Tropez! So this summer, it's your turn to feel like a star. Visit the chic must-see spots of the Riviera: the Promenade des Anglais in Nice, the Croisette in Cannes, the Principality of Monaco or the famous Gulf of Saint-Tropez.
Get that Italy feeling
The French Riviera shares a border with Italy and you can definitely feel it, whether it's through architecture, gastronomy or landscapes. Feeling like getting a boost of dolce vita? You're in the right place as the italian influence is never far away on the Riviera. So do check out Nissa la Bella, Menton or the more discreet, but just as charming, town of Gorbio. Ma che bello!
Embrace the greenery 
If blue is the colour that comes to mind when you think of the French Riviera, you'll be surprised to see how much green it also has to offer. Leave the coastline and the dreamy coves in order to move inland until you reach the Mercantour National Park. Get ready to be blown away by this southern green paradise, famous for being one of France's most untouched National Parks. 
Start your creation with Fizzer
How can I send a postcard with Fizzer?
Choose a design that you like
Choose a postcard amongst numerous designs drawn by our illustrators. Watercolour landscapes, drawings of regional delicacies, minimalistic sceneries… they come in all shapes and styles!
Add your favourite pictures

Select the best pictures from your holiday: sipping a cocktail at a terrace, hiking on the coastline or out and about in a town of Provence. Your best moments sent straight to your loved ones' inboxes!
Write a personalised message
Select a postcard back with or without address, write your message and personalise it with many fonts and colours. Customise your stamp and sign with your fingertip.
Send your creation to one or several recipients
Your card is ready? Time to make your loved ones happy! Send your creation to one or several recipients at the same time. To save time, create your address book by adding your contacts beforehand.
Say hello from the region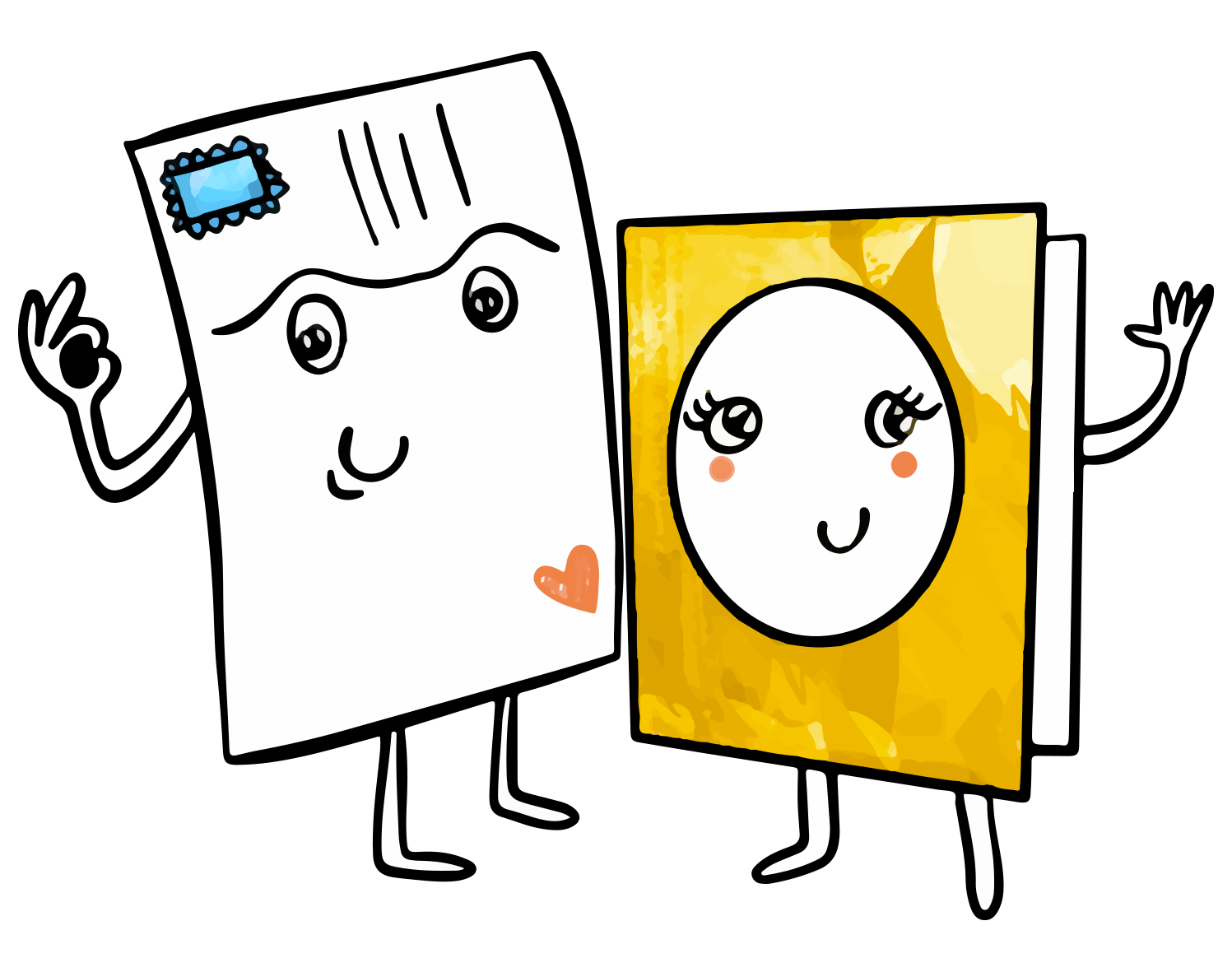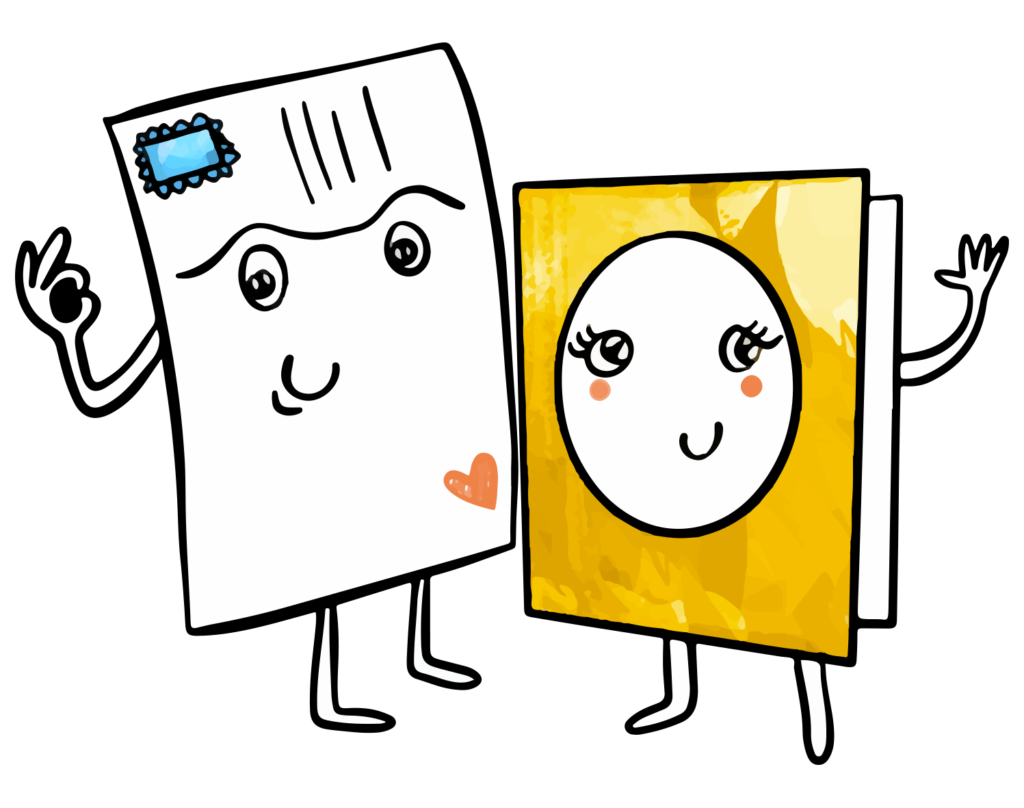 Need help? Any questions? Our team answers you within 24 hours, 7 days a week
Want to share your holiday in France with your close ones? Fizzer lets you create a postcard from France with your own pictures in just a few minutes. In order to do this, all you need is a phone, a tablet or a computer. You might also need a digital or reflex camera or simply your smartphone to take pictures.
How can I add my pictures to my postcard from the French Riviera ?
Easy-peasy! Open the Fizzer app, choose your favourite card among more than a thousand designs drawn by our illustrators and click on the photo inserts. Your computer or smartphone gallery will open : now choose the pictures you want to see on your card. Your front can contain from one up to six photos ; the more the merrier! Once your pictures have been uploaded, click on "confirm" to write your text. Here, personalise your stamp with your own picture. Once your card is done, choose your recipient(s) and Bob's your uncle!
Why create a card with Fizzer?
To share your best discoveries in France with your loved ones with a postcard that's really personal. No more tasteless photoshopping from places you haven't seen. Your Fizzer creation is basically your holidays exactly the way you've experienced it!
Are my pictures and message protected?
Once you confirm your card, we print it, frank it and send it in an envelope. This way, your words and pictures are shielded from view.