Your postcard from Saint-Malo
Discover Brittany's greatest treasure
Come and explore Brittany !
Brittany has everything one can ever hope for. The sweetness of a little port city, the splendour of a rich historical heritage, and breathtaking views, all wrapped up in front of a beautiful seashore. After a tough winter, are you longing for fresh air and wild nature? Let's head for a tour of Saint Malo, a seaside resort located in sweet Brittany. During your stay, don't forget to capture the wonderful spots of Saint Malo with an inspired postcard. immortaliser vos souvenirs en Bretagne avec une carte postale Saint-Malo personnalisée.
Capture your best moments in Saint-Malo 
Share all your beautiful pictures of Brittany with your friends 
Send love to your family with a sweet postcard
Ready to send your postcard from Saint-Malo?
Our postcards from Saint-Malo and Brittany
Que vous soyez un(e) habitué(e) de la région bretonne ou un explorateur/une exploratrice novice, la ville de Saint-Malo ne manquera pas de vous émerveiller. Partez à la découverte de ce joyau de la Côte d'Émeraude et n'oubliez pas d'en faire profiter vos proches avec de belles photos. Navigate between the templates of our collection in order to pick your favourite postcard theme!
Discover the greatest places of Saint-Malo
Saint-Malo's fortifications
How easy could it be to fall in love with the beauty of this old city? In order to enjoy one of Saint-Malo's greatest view, take a walk by the town's fortifications. Dating back to the 12th century, Saint Malo's high walls offer sumptuous landscapes on the city and its seashore.ème siècle, et profitez de points de vue somptueux sur la mer et la cité. 
Demeure de Corsaire
In order to dive in the historical heritage of the city, don't forget to visit the Demeure de Corsaire – or, Privateer's Lodgings - located in the very centre of Saint Malo. Built in 1725ème , this former private mansion now stands among the city historical monuments. 
Grand Bé and Petit Bé islands

Go on a trip and explore Grand Bé, a deserted island located just a few meters from the Bon Secours beach, beneath Saint Malo's fortifications. There, you will discover the grave of Chateaubriand, the French glorious author, native of the city. Floating by the Grand Bé, the Petit Bé is a historical military vessel, dating from the 12th century.ème siècle pour protéger la Cité Corsaire. 
Ready to send your postcard from Saint-Malo?
What to do in Saint-Malo? 3 activity ideas
Discover the bay on a boat ride
There's so much to see (and contemplate) in Saint-Malo! Book a boat and rediscover the city from the sea. Admire the impressive structure of its fortifications and show off among its outstanding constructions, with your hair blowing in the breeze.
Get on board the Etoile du Roy
You're eager to discover one of Saint Malo's greatest frigate? Get on board the Etoile du Roy and dive in the world of privateers. This incredible vessel is the third biggest in France and can accommodate up to 120 passengers. We assure you that this visit will please children and parents alike.
Wander by the beach at dusk and dawn
Let's head off to the Éventail to wrap up the day in a beautiful manner. You can choose to contemplate the national fort or simply stroll and whistle in the wind near the fortifications. In order to access to the beach, you can either come by the Porte Saint Thomas, or by the Sillon beach, which is just as beautiful. 
Are you ready to send your first postcard?
How can you create your postcard from Saint-Malo with Fizzer ?
Choose a lovely postcard of Madrid
Vous avez particulièrement apprécié votre séjour à Saint-Malo et aimeriez créer des cartes postales à leur image ? Optez pour l'originalité et créez des cartes postales personnalisées avec Fizzer. Pour ce faire, il vous suffit de choisir le modèle de carte qui vous plaît parmi notre collection et d'y incorporer vos photos.
Add some sweet words
Once the design of your card is ready, take a deep inspiration and add a personalised message. Bring your story instantly from Saint Malo and make your friends and family dream ! 
Pick the recipients
Don't forget to add the recipients that will receive these lovely surprises. With Fizzer, everything is digital : from the design of your card to the addition of new addresses : all you have to do is download our mobile application (or desktop application).
Amaze your friends!
Is your card ready to go? Perfect! Our teams can begin to prepare your postcards (from the printing to the shipping). Within 24 hours, they surely be in your friends good hands. 
Surprise your friends with a lovely postcard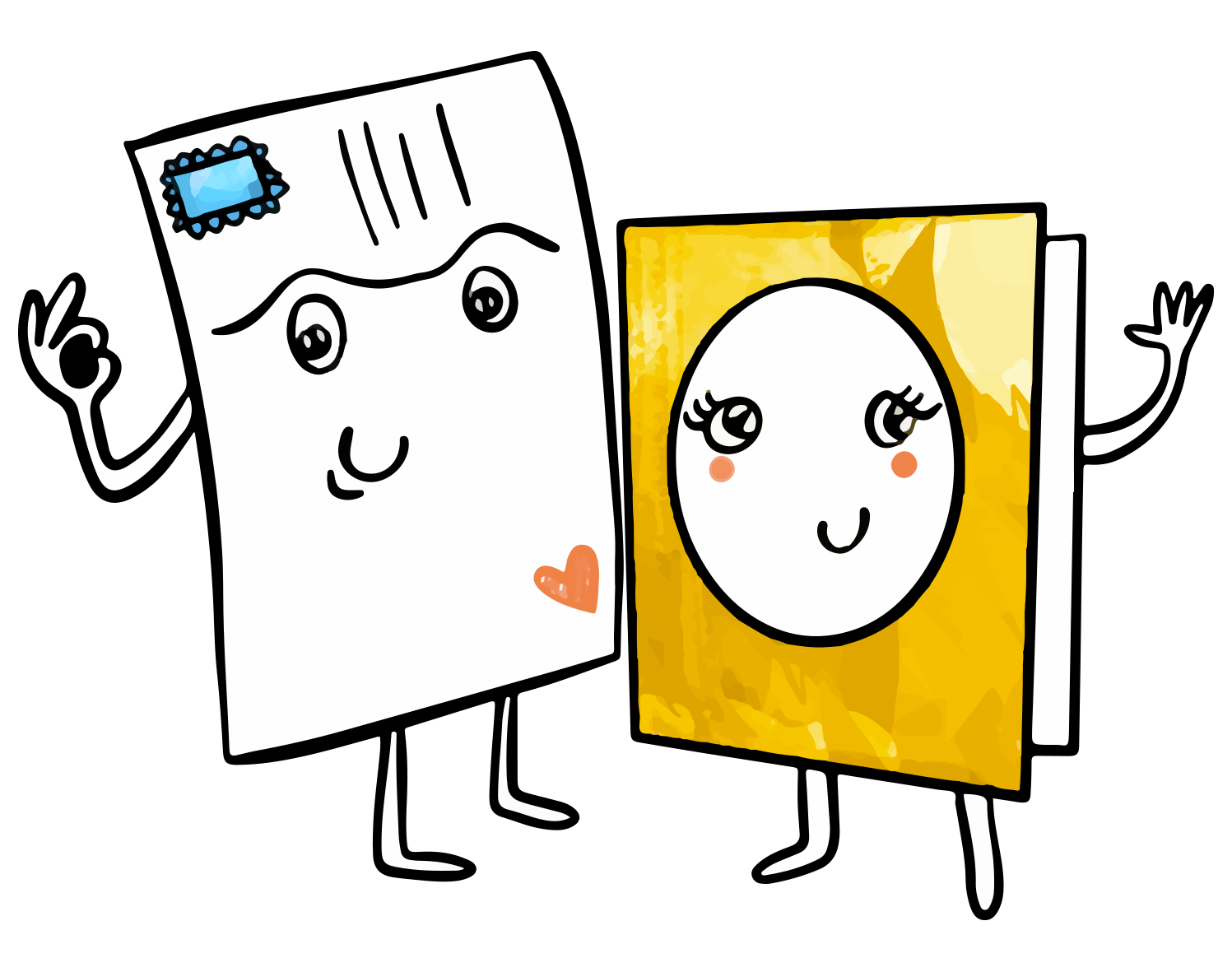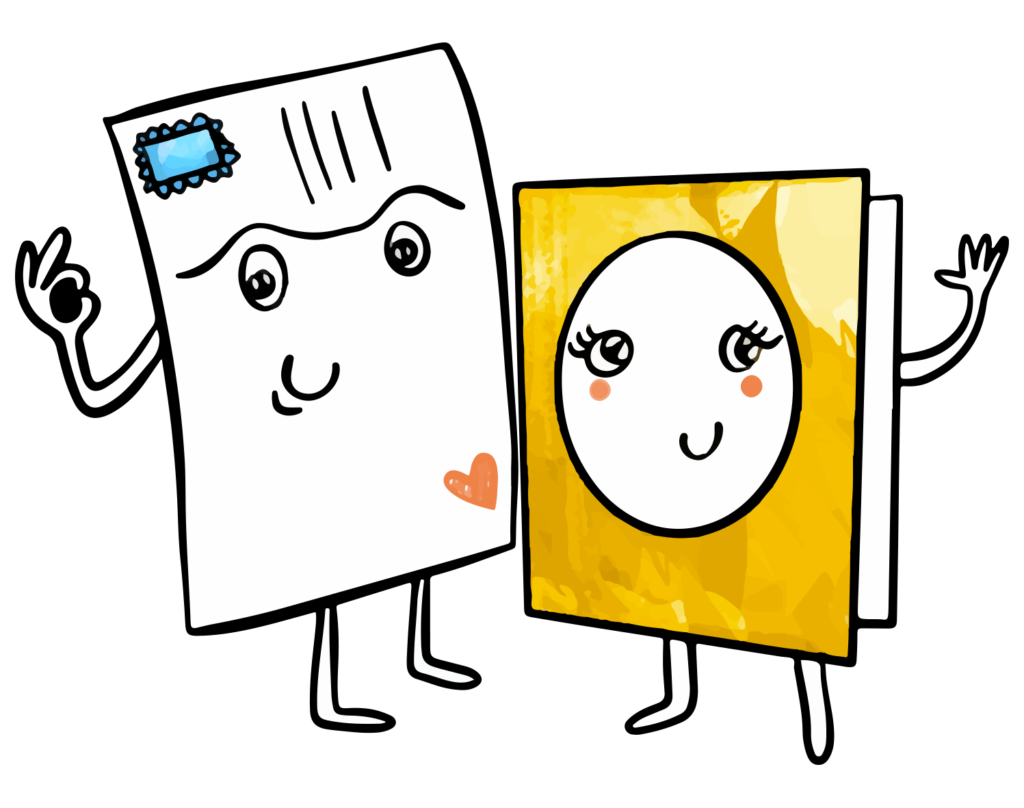 Need help? Any questions? Our team answers you within 24 hours, 7 days a week
Let's turn your holiday in Saint Malo into a timeless journey. Are you ready to dazzle your close friends with your pictures of the privateer city? It only takes you a few seconds to create a digital postcard with Fizzer. 
Let your creative soul shine
No more hassle with the sending of your postcards. With Fizzer, you can design and send lovely postcards from the sea of sweet Brittany, or laze in the sun while your postcards are getting prepared. In just a few clicks, create a postcard that will reflect your personality, from your smartphone, digital tablet or laptop. 
En un clin d'œil, sélectionnez le thème de carte postale qui vous plaît, parmi notre catalogue. Ajoutez-y vos plus belles photos de vacances et accompagnez le tout d'un joli texte personnalisé. Choisissez vos destinataires, créez votre timbre et signez ! Fizzer s'occupe ensuite d'imprimer, de mettre sous enveloppe et de poster vos précieuses cartes.