A sun-drenched hello 🏊🏻‍♀️
Write in between the waves
Seaside-bound for the summer? Good for you! Hello warm sand, seashells, bathing in the sea and basking in the sunlight. And how about using some downtime, in between the waves, to say hello to your loved ones? It's the perfect moment to send some fresh and sun-drenched news! So busy with all your activities that you don't know where to start? Find your inspiration in a seaside postcard text that you can reword as you please! 
Put some sunshine in their letterbox…
« Hello from Guernsey! »
Hello from Guernsey! Here the sun is shining, the birds are singing and the waves make a peaceful sound in the background. It's exactly what I needed. Can't wait to see you soon, Lottie 
« The holidays are going splendidly »
Hi mum and dad! John and Lucy here, freshly back from a nice morning dip, just like we love them. The holidays are going splendidly. Thanks again for looking after Mike, we owe you one! Lots of love and see you soon. 
« Geddon from Cornwall »
Geddon from Cornwall! This place is heaven on earth. We veg out at the beach all day, soaking up the sun and splashing about in the water. The kids are delighted. Looking forward to seeing you soon. Love, the Joneses
« Not getting tired of swimming »
Dear family, we finally made it to Greece. A promise is a promise: here is our postcard, as per every summer. Gramps is having the time of his life visiting ruins and I'm not getting tired of swimming. Lots of love, Nan and Gramps. 
« My A-Levels seem so far away! »
Dear mum and dad, I hope you are well. The Airbnb we've rented is amazing. And what's more, we're only 5 minutes away from the beach. My A-Levels seem so far away! Sending love and see you soon, Chloe
Send your postcard from the seaside
…straight from your beach towel!
« Arrived in Brighton »
Hi love, I have arrived in Brighton. It's quite hot here but the house has remained nice and cool. I'd missed the sound of the waves so much. I can't wait for you to be here so that we can share this together. Love you, Chris
« We even have a room with a view »
Hi hun! So how are the holiday and grandpa and grandma's going? Your mum and I are absolutely delighted with our hotel in Hastings. We even have a room with a view! Other than that, we read at the beach a lot and have nice long strolls. Sending love, mum and dad
« Surfing, sunbathing or chilling »
Hellooo! Can't believe we said goodbye only two weeks ago but I already miss you so much. Luckily, there's plenty to comfort me here. Whether I'm surfing, sunbathing or chilling in the garden, I can't complain. Can't wait to see you in september! Holly  
« This place is absolutely stunning »
A very sunny hello from all of us currently on holiday in Camargue. This place is absolutely stunning. We've seen the famous white horses - beautiful! Tomorrow it's flamingo time! Lots of love from our family  
« A typical south of France summer »
Dear colleagues! Thinking of you from Marseille where I'm having a typical south of France summer. My daily routine includes swimming in the rocky inlets, drinking pastis and playing pétanque. Dreamy! Hoping you all have nice upcoming holiday plans too. See you soon, Paul 
Start your seaside postcard text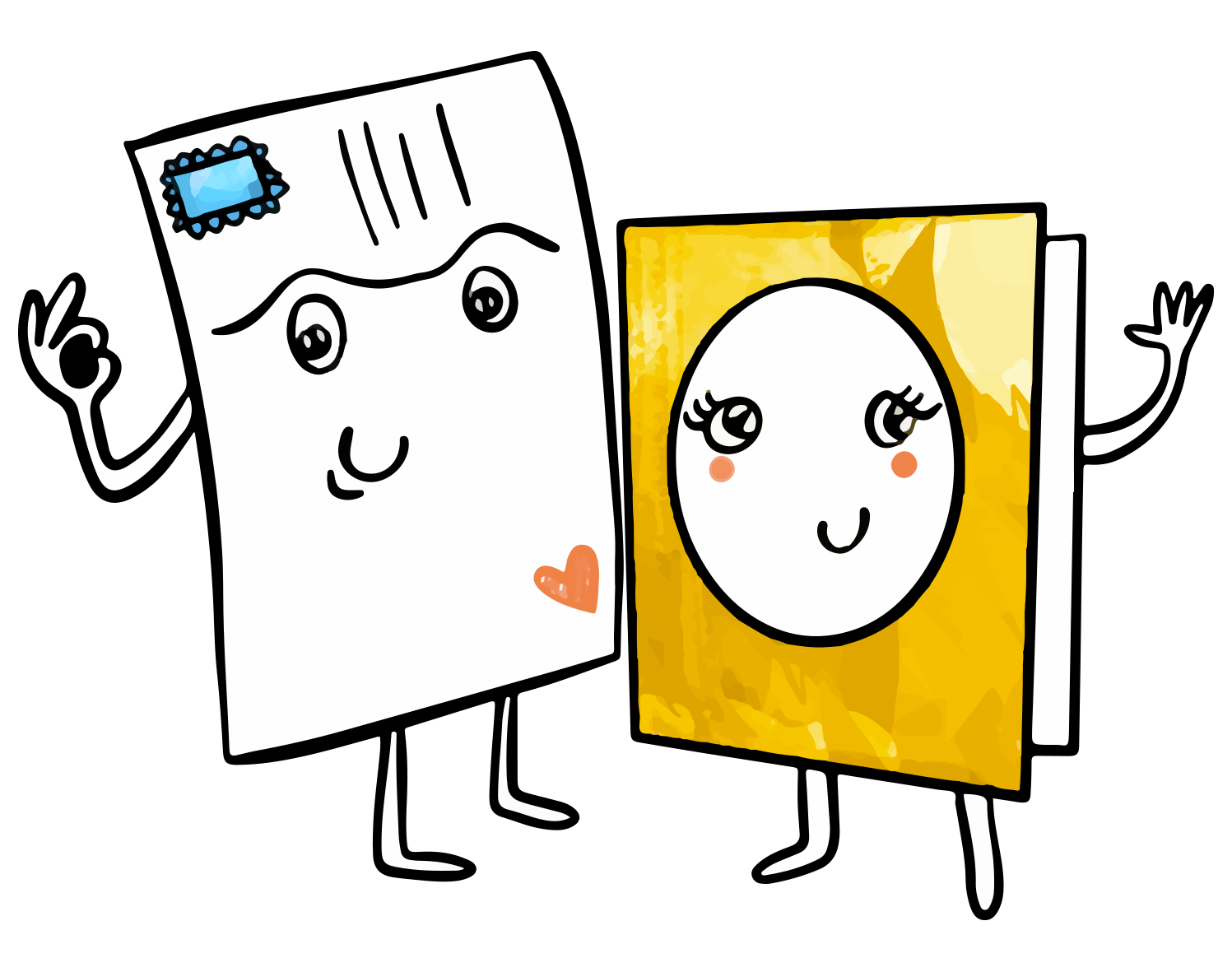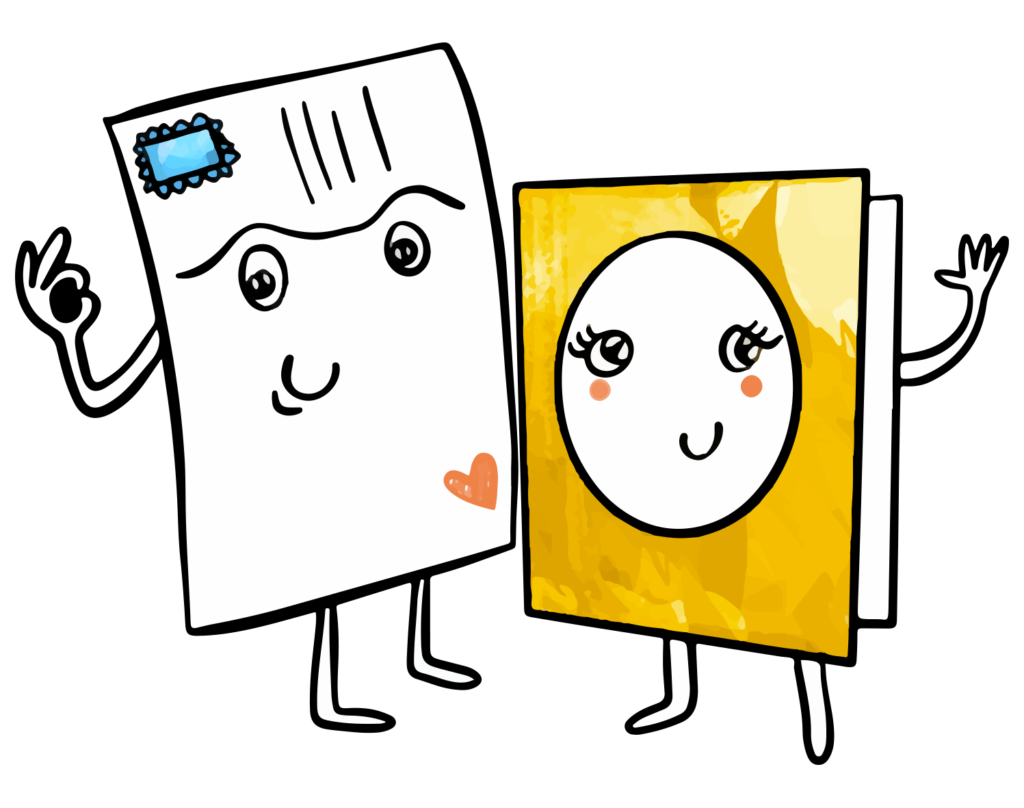 Need help? Any questions? Our team answers you within 24 hours, 7 days a week
The Fizzer app, created in 2014, helps you create personalised cards such as announcements or birthday cards but also photobooks. No more need to go to the post office, we do all of this for you: printing, enveloping and franking. 
How does it work?
It's very simple. Log on to Fizzer on the web, Android or iOS. Get some credits, select the card format you like and the illustration you like best. Add your pictures (or select a card with just an illustration), write your text, personalise your stamp and add your handwritten signature. Liking your creation? Select one or several recipients, confirm and that's it. Your card is posted throughout the world in one working day. 
Why send a card with a seaside postcard text?
Because it's a warmer way to stay in touch with your loved ones than sending a text or an email. Your holiday postcard is 100% personalised with your own pictures and lots of lovely features to customise such as the font or stamp. They're going to love it!