Traditional Wedding Invitation
An invitation in accordance with the values of marriage 💍
Nature, flowers, simplicity
Lorsqu'on organise son mariage, il convient de passer par l'étape des invitations. Une fois le lieu et l'heure de rendez-vous confirmée, il vous faudra prévenir vos invités. Si vous optez pour une cérémonie classique et religieuse à l'église, choisissez un traditional wedding invitationThanks to Fizzer, create a faire-part de mariage in accordance with the values of this act: love, long-term fidelity and dialogue. Design a traditional wedding invitation that is sober, refined and soft, in which the bride and groom can announce their union or... more classic: the parents will announce the exchange of consents. 
3 tips to make your invitations a success 🎨
👰 Prepare and send your wedding invitations at least 3 months before the wedding day.
📍 Mention important details: name and address of the appointment, date, time
🗓 Ask for an RSVP, with a deadline
Our classic and traditional invitations
Are you organizing a classic religious ceremony in accordance with the morals and values of marriage? Create a traditional, chic and elegant wedding invitation that will reflect your ceremony: white for purity, blue for wisdom and loyalty, green for stability, gold for fecundity and finally pink for romance and tenderness.
Traditional Text Examples
When choose a classic and religious ceremony, there are two ways to announce your wedding. The most common way to write your invitation is to do it yourself. The groom and the bride can write their wedding invitation and announce the place and time. If you wish to do it in a more authentic way, let both families write your announcement in accordance with codes and traditions. Parents and grandparents of both families can then announce the festivities. 
Parents
Monsieur et Madame Delalande Jeanne et Marc, Alexandra to John William Erikson Saturday, the sixteenth of June Mathilde & Alexandre. Ils vous prient d'assister à la cérémonie religieuse qui sera présidée par le père Marc-Henri Lemois on July 26th 2022 at 3:30 pm, New York
Bride and groom
Elisa & David invite you to share in their joy at their wedding le 19 août 2021 à 16 h 30 en l'église de Notre-Dame-du-Vœu à Octeville. at 4:30 in the afternoon
The wedding mass
Chloe and Bryan will say "yes"  during their weddin mass  le 20 juin 2022 à 14 h 30 at King's Church, Portsmouth
Ready to make your traditional wedding invitation?
How to create a traditional wedding invitation with Fizzer?
Select a card that fits your ceremony
Un mariage authentique se profile ? Sélectionnez une illustration qui conviendra à la cérémonie : épurée, classique, sobre.
Add the most beautiful photos of both of you
For a traditional wedding invitation, choose photos of the two of you: a photo of you as a couple, in front of the lens.
Announce your marriage
Write a classic text announcing your union. To be written by your parents, your in-laws or yourself. To close, sign with your fingertips! 
Send your invitations
Is your traditional wedding invitation ready? Select your guest list and it's done! Fizzer takes care of the rest: printing, enveloping, postage and mailing within 24 working hours worldwide.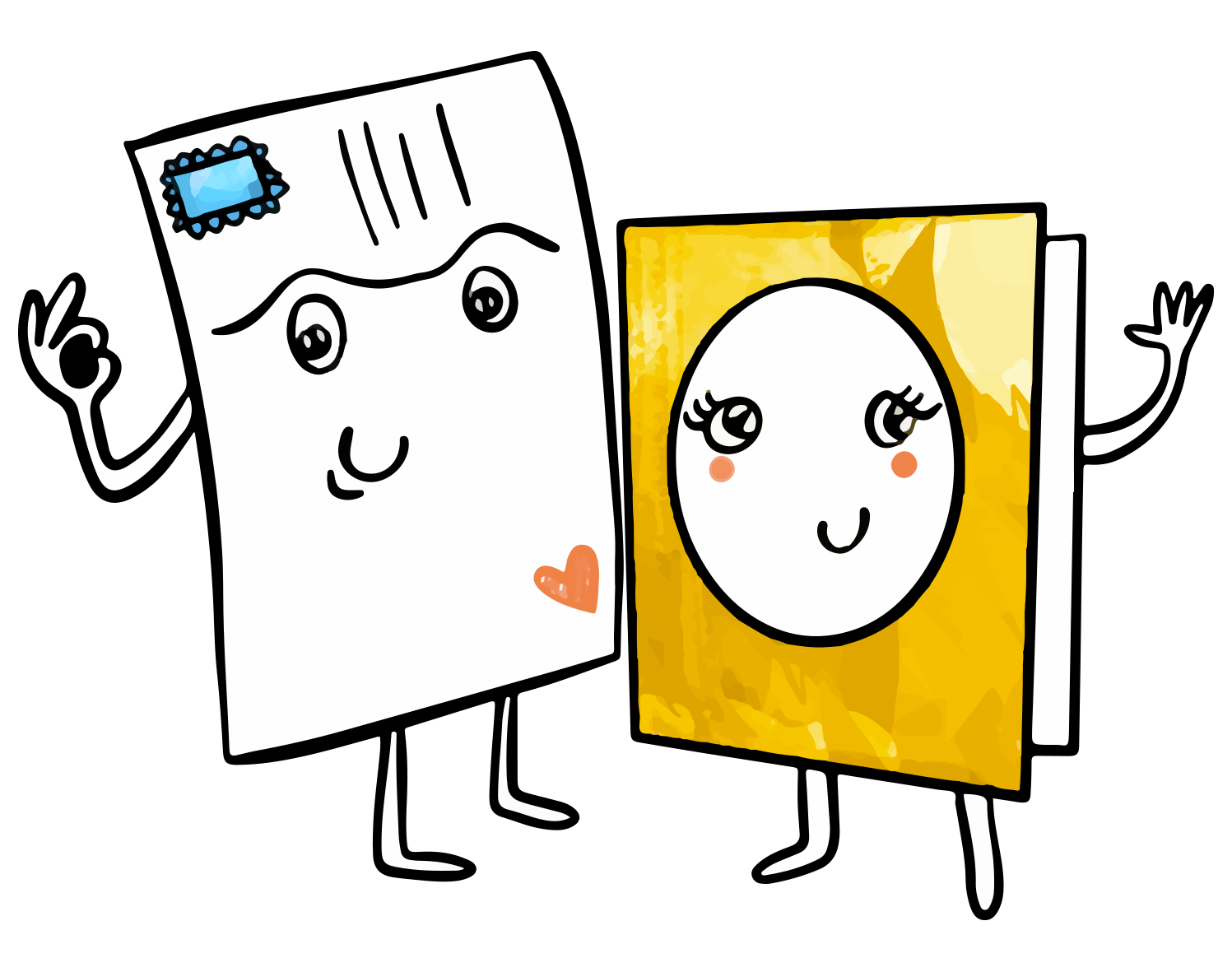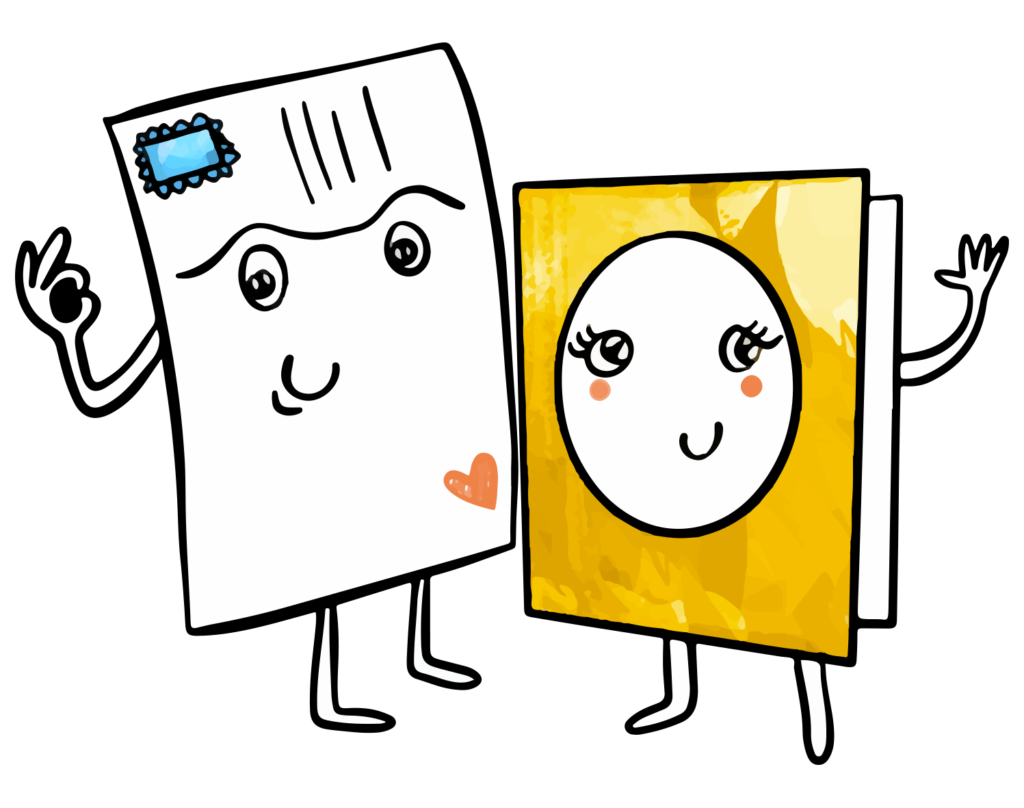 Need help? Any questions? Our team answers you within 24 hours, 7 days a week
Once your traditional wedding invitation has been drafted and sent, all you have to do is wait for your guests' answers. Then, let's get on with the festivities that await you on the most beautiful day of your life! The first steps to the altar, under the glances and smiles of your loved ones, the passing of the ring on your finger, the honeymoon... The best is yet to come!
A classic size
In order to create a wedding invitation as close as possible to tradition, opt for a square format of 14x14 cm. Fizzer allows you to create a traditional square wedding announcement folded in the centre. An illustration with one or more photos on the front and a personalised text inside. The card is automatically sent in an envelope. 
A traditional invitation that fits your ceremony
Designing a personalised invitation means being able to shape it as you wish. Select your favourite illustration and compose with your own photos. Add memories of the two of you, holiday photos, your first meeting. Then personalise your text by choosing a font and colour that reflects your ceremony.