Bring out the fluffy plaids, the comforting drinks and the Christmas movies: this winter vacation, it's time for cocooning and comfort! Do you prefer to take advantage of the end of year celebrations to go on vacation? Never mind ! Whether you go skiing in Chamonix, sunbathing in the South or recharging your batteries in the heart of nature, our beautiful French regions will not fail to amaze you. Take advantage of these holidays to share some inspired cards with your friends and family! And if inspiration runs out, take a look at our suggested texts below. Designed for the most varied winter holidays, our winter postcard text suggestion is your ultimate ally against the blank page!
Your holidays in the mountains
"Snowy kisses from Les Deux Alpes"
Hello Grandpa and Grandma. Your favorite devils think very strongly of you from the resort of Les Deux Alpes. We have a lot of fun with dad. I seem to ski like a boss. Lena, she has a little more trouble. Otherwise, we eat very well by stocking up on cheese and good hot dishes. We work out a lot, dad says we have to get stronger. How are your end-of-year holidays going? We miss you too much. See you again in a few days. Lots of love. Leo and Lena. 
"The view of the mountains is always so beautiful"
Hello Samy, 
We send you kisses from Aix-les-Bains! Do you remember our house near Lac du Bourget? She's great in the summer and not so bad in the winter after all. The beach is deserted, the view of the mountains still just as beautiful, the lake magnificent, although frozen or almost... In short, we are in a true haven of peace. Here, the tumult of Lyon seems so unreal… And you, what are you doing? Your parents are well ? Kiss them good for us! See you soon
"We're having a blast in Chamonix"
Hello Grandpa and Grandma, 
Your favorite terrors send you their best wishes for the end of the year (in advance). Jules and Léonie are having a great time in Chamonix. We rented a magnificent chalet with a view of the fir trees and Mont-Blanc in absolutely every room. The kids keep saying the only thing missing is you, and they're right. Are you coming to say hi to us? Tonight it's fondue and raclette on the program, to warm up! Why choose when you can do both? We embrace you very much. Axelle, Matthieu, Jules and Léonie. 
"This pretty little village still charms us so much"
Hello cuties
We are writing to you from the heights of Megève. This pretty little village still charms us. Here, we don't do much during our days. We hang out in the city center, we sit down on beautiful terraces, we take advantage of the sublime view and we marmote in our very cozy chalet. This afternoon we ate at the Mont d'Arbois chalet, it was simply delicious, as usual. Everything going well for you in Normandy? We kiss you very much, we look forward to seeing you again soon. Grandma and Grandpa. 
"Our Christmas is very sporty!"
Dear Louis, 
We think very strongly of you from Mont Ventoux. How are your end-of-year celebrations going with your family? Here, no tartiflettes, Christmas turkeys and other delicacies. Our Christmas is very sporty! We've just come back from a bike ride on Mont Ventoux, it certainly wasn't very long… The mountain is quite a challenge! Otherwise, the weather is radiant, despite the gusts. Tomorrow we go hiking to explore the ochres of Mormoiron. Lots of love. Chloe and Basil.
Ready to mail your first postcard?
Your holidays in our beautiful regions
"The area is so magical"
My sweet Mary,

How are your end of year celebrations going? For my part, I returned to my native village, located very close to Strasbourg. The area is so magical during this enchanted time. My region deserves its reputation! You are also welcome when you want, my parents do not stop hearing from you. Have you ever visited the famous Strasbourg Christmas Market? I send you big kisses and see you again very soon. Take care of yourself. Aline. 
"Ah Nissa the Bella!"
Adrian and Mae, 
Everything going well for you in Paris, dear neighbors? It seems that it is freezing cold in the capital. So we did well to go to Nice… Ah Nissa la Bella! My in-laws have a lot of great qualities, but I must admit that their location is what I prefer. More seriously, we are very happy here. The weather is radiant, the temperatures very mild (the minimum was 18° yesterday), and the city is still as charming as ever. Tomorrow, a big family dinner is organized with Emilie's family. This will be an opportunity for me to see everyone again! I kiss you. Alex.
"It feels like Venice"
My dear Alizee, 
I absolutely fell in love with the pretty town of Annecy. With the lake running through it, its city center is so pleasant. It feels like Venice. We stroll there with a good heart, getting lost in its steep little streets. Annecy is very romantic, you should go there with David. How's your winter vacation going? I hope you are enjoying your loved ones. Say hello to your parents for me! I kiss you tenderly. 
"Thoughts from Bordeaux!"
Dear Inès, is everything going well for you in Nîmes? We are thinking of you a lot from Bordeaux. Our little girl's trip is great! Bordeaux is very lively and has no shortage of welcoming places. Our Airbnb is splendid and very comfortable. What's more, it's located in the heart of Bordeaux: we didn't even need to take public transport. All that's missing is you my dear! In any case, we will definitely come back here. It's the perfect place to organize a bachelor party 😉 Big kisses, Camille
"Kisses from Lille"
Hi Mom,
We arrived safely in Lille as you can see in the photo. I am very happy to be back in my student city. Lille hasn't changed: it's still teeming with students and it's still just as lively. I show Augustin around the city, he knows very little about it. Unsurprisingly, the weather is rather rainy so we intend to take advantage of our stay to soak up some culture. Tomorrow we are going to see the Palace of Fine Arts, very close to the Place de la République. Sunday, we will get up early to go to the Wazemmes market. Yum. We kiss you hard. Lily and Augustine.
Ready to mail your first postcard?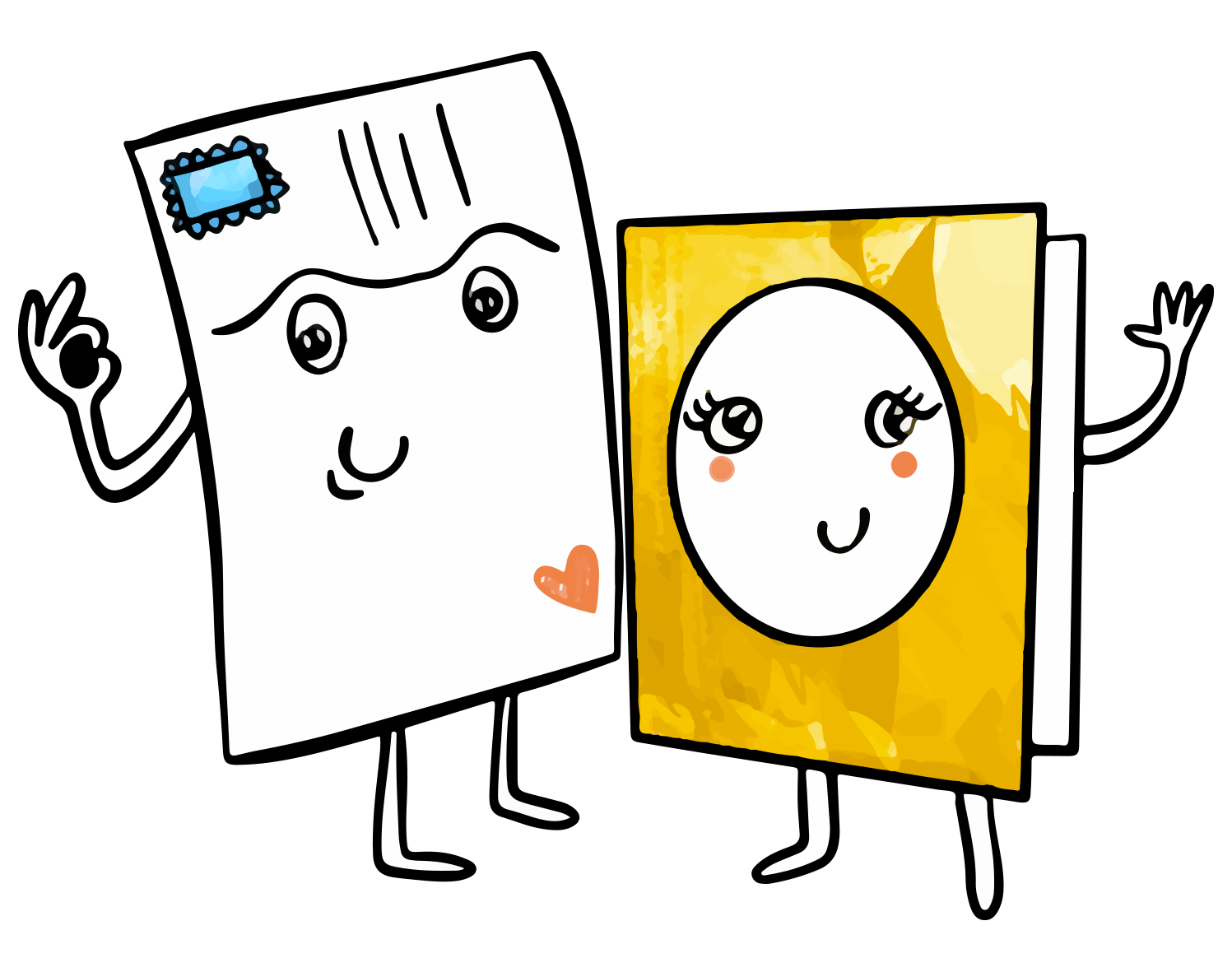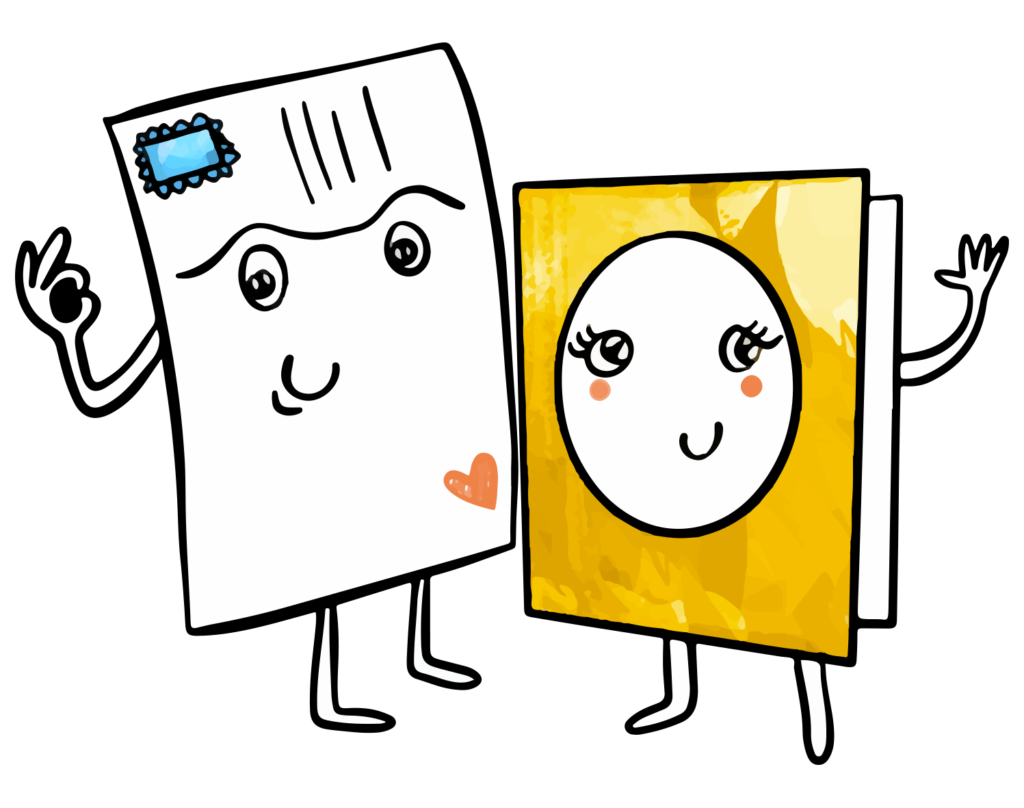 Need help ? A question ? The Fizzer team responds to you within 24 hours, even on Sundays!
All occasions are good to please your loved ones, especially during holiday periods! Would you like to surprise those around you with original creations? Make a splash with a pretty winter postcard text. 
How to create a Fizzer postcard?
All you need to do is bring your phone and download the Fizzer application - also available on computer and tablet. Create a Fizzer account in a few clicks and choose the pack that suits you. Our offer starts at 2€39. As soon as it's done, you can start creating beautiful cards. 
Does Fizzer protect my privacy?
Whatever the nature of your card (postcard, event card, announcement, invitation, etc.), it will always be slipped into a pretty envelope. In this way, your cards remain confidential, away from prying eyes and bad weather.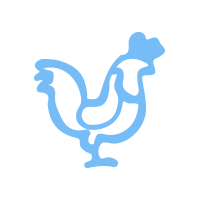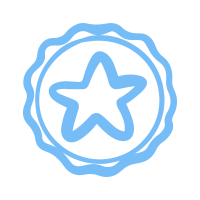 Imprim'vert certified paper