Bring out the fluffy blankets, the hot drinks and the Christmas movies: the winter holidays rhyme with cocooning and cosy evenings! Would you like to use this time off to go on a winter break? Whether you're fond of skiing in Chamonix, sunbathing in the South of France or relaxing in the middle of nowhere, the French regions have a lot to offer. Take this occasion to share inspired postcards with your friends and relatives! And if you're lacking inspiration, have a look at our suggestions below. Made for all kind of holidays, our texts ideas are your greatest ally against the blank page syndrome! suggested texts below. Designed for the most varied winter holidays, our winter postcard text suggestion is your ultimate ally against the blank page!
Your mountain holiday
"Greetings from the Alps"
Hi Grandma and Grandpa, Your favourite troublemakers are sending you love from the Alps. We're having a lot of fun with Dad. He's saying that I'm a fantastic skier. Lena is struggling a little more. Apart from that, we're eating a looooot of food! Since we're doing a lot of sports, dad says we have to eat correctly. How are your winter holidays going? We're missing you very much and hope to see you very soon. Big kisses. Leo & Lena 
"The mountain view is so beautiful"
Hi Sam, 
We're sending you a lot of kisses from Aix-les-Bains! Do you remember our tiny house next to the lake? It's amazing during summer, and happens to be quite nice during winter too! The beach is empty and the view incredible… I think it's safe to say that we're in a haven of peace. The noise of Lyon seems so far away! What's up with you? Are your parents doing well? Take care xx
"We're having so much fun in Chamonix"
Hi grandma and grandpa! 
Your favourite grandkids are sending you in advance their best wishes! Jules & Kate are having a wonderful time in Chamonix. We've rented a beautiful cabin with a panoramic view on the Mont Blanc. The kids keep saying that they're missing you. Since you're not that far away, do you think you might be able to come and visit us? We're doing a cheese fondue tonight, yummy! Kisses. Tony, Sarah, Jules and Kate 
"What a charming city"
Hello sweethearts,
We are writing from Megève. This lovely city keeps charming us every time. To be totally honest, we're not doing anything, apart from relaxing and enjoying our lives right now. Sometimes, we go to the city-centre but apart from that, we're just enjoying the peace of our chalet, and the lovely view that we have. Today, we ate at the famous hotel "the Mont d'Arbois." Do you remember it? We went there together once. We hope everything is going well for you in Normandy and look forward seeing you. Grandpa & grandma 
"A very sporty Christmas"
Dear Louis, 
We're thinking about you a lot from the Mont Ventoux. How is your winter break with the family? Here, no turkey, no fondue or any other gluttony. We're actually spending a very sporty Christmas! You would hate it! We just came home from a bike ride on the Mont Ventoux, which is quite a challenge… Tomorrow, we'll go hiking to explore a new mountain. Love. Emily & John
Are you ready to send your first postcard?
Your holidays in our most beautiful regions
"This region is magical"
My sweet Mary,

Are you having a good time during these winter holidays? As for me, I'm really enjoying my homecoming, near Strasbourg. As you may know, the region is magical during the winter holidays! You're more than welcome anytime, by the way, my parents keep asking me about you. Did you ever visit the famous Christmas market in Strasbourg? See you soon, take care. Anna 
"Ah Nissa the Bella!"
Adrian and Maria, 
Hi neighbours! Is everything alright in Paris? We heard it was freaking cold in the capital. That's why we decided to go to Nice! My parents-in-law have strong human qualities but their location is my favourite one! More seriously, we are very happy here. The weather is great, the food is delicious, and the town still very charming. Tomorrow, there's a feast planned with the family of Emily. It will be the opportunity to see everyone! Take care. Alex
"It looks like Venice"
My dear Amy, 
I'm falling deeply in love with the city of Annecy. Surrounded by Lake Annecy crossing the city, the downtown centre is so pleasant. It looks just like Venice. We're spending a lot of time wandering, and getting lost in the cute alleys. There's definitely a lot of romance going on here, you should come with David. How are your holidays? I hope you're having a good time with your loved ones. Say hi to your parents for me! Kisses 
"Kind thoughts from Bordeaux"
Dear Monica, is everything going alright for you in Nîmes? Here's some kind thoughts for you from Bordeaux. Our girl-trip is amazing! Bordeaux is a very lively city, and there's a lot of welcoming and cosy places. Our Airbnb flat is astonishing and very comfortable. Last but not least: it is so well located that we don't need to take any public transportation! We miss you a lot sweetie! Anyway, we will certainly come back here. It's the perfect place to organise a bachelorette party ;) Kisses, Jennifer
"Greetings from Lille"
Hi mom,
We've just arrived in Lille, as you can see on the picture. I am delighted to be here, in my student town. It hasn't change, still vibrant as always. I am taking Gus on a tour, since he still doesn't know the city very well. Unsurprisingly, the weather is rainy, so we're planning to visit some unmissable cultural spots. Tomorrow, we'll be going to the Center for Fine Arts, close to the "Place de la République". Sunday, we'd love to try the Wazemmes market! Love. Lili and Gus
Are you ready to send your first postcard?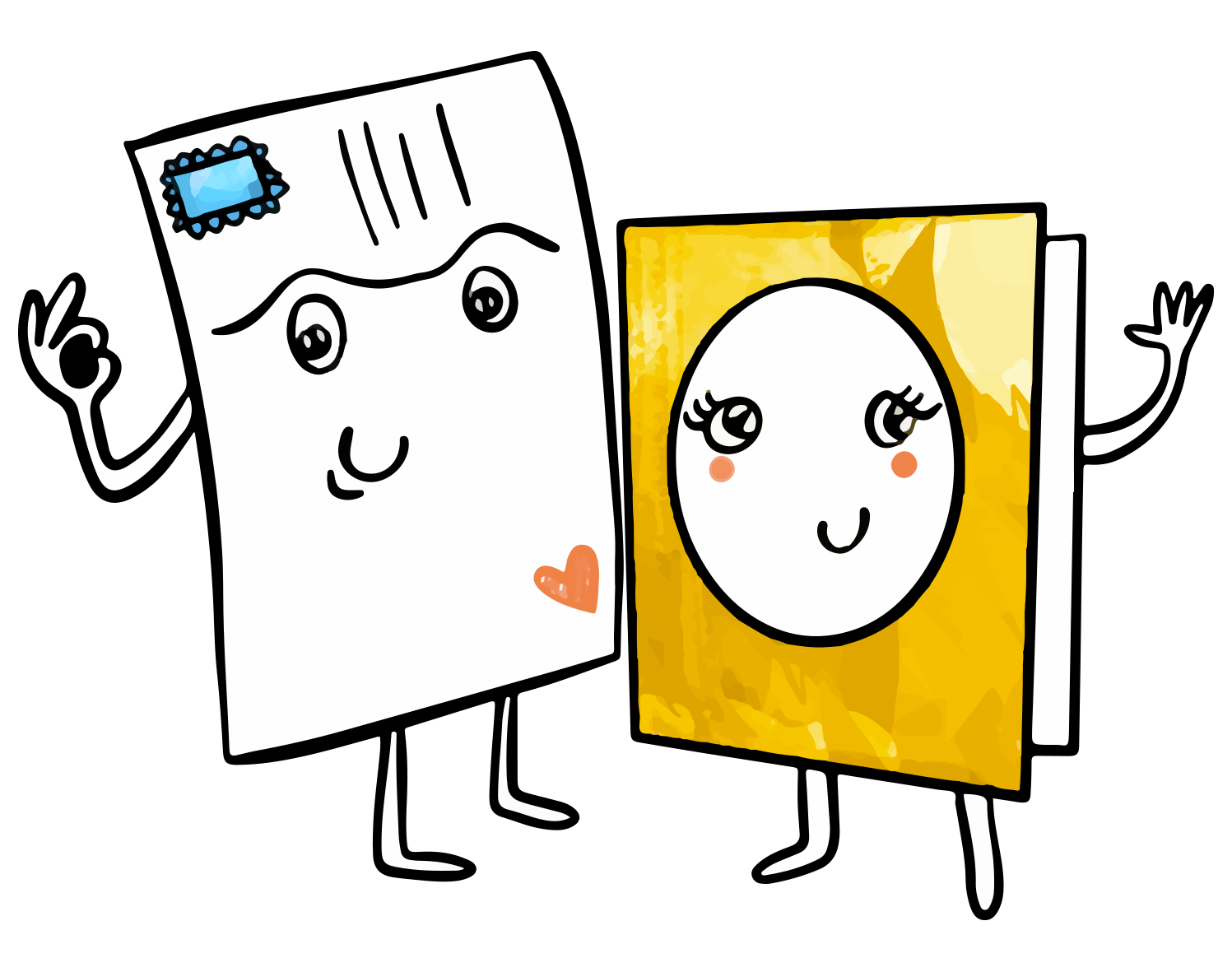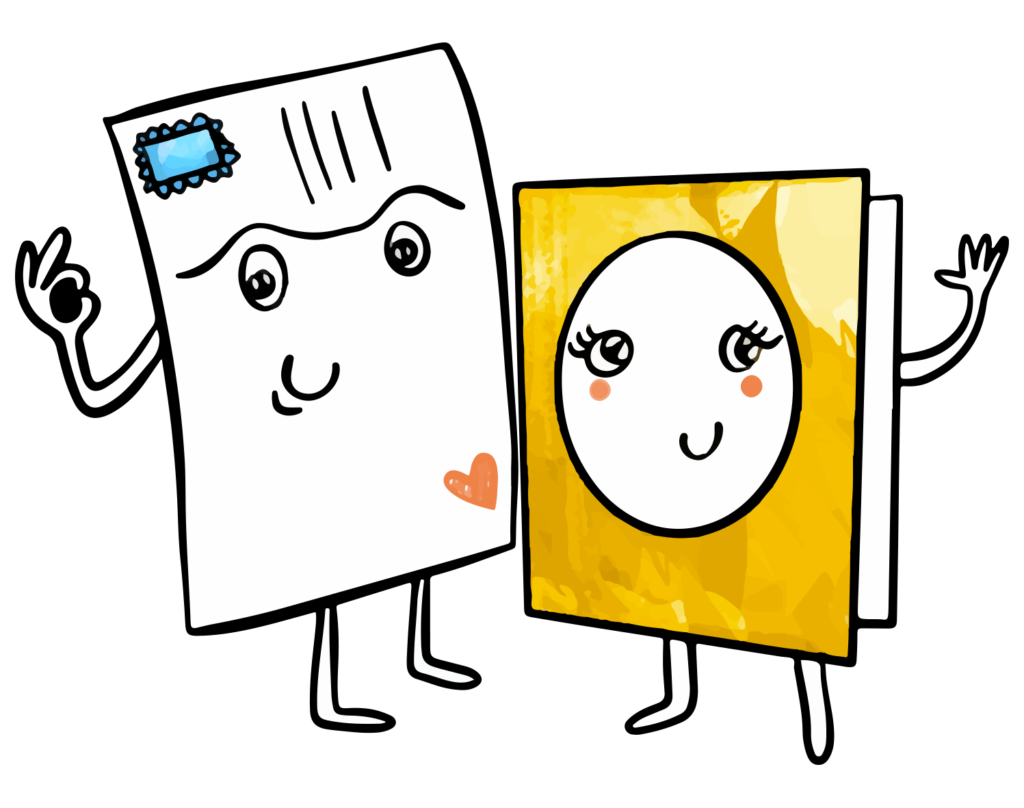 Need help? Any questions? Our team answers you within 24 hours, 7 days a week
Any occasion is good to please your loved ones, especially during the holidays. Do you want to surprise your friends and relatives with an original creation? Impress everyone with a nice winter postcard. 
How to create a postcard with Fizzer?
You only need to use a phone (our app works also with a digital tablet or a computer) and download Fizzer's app. Create an account in just a few clicks and choose the package that suits you best. Our first offer starts at £2,68. Once it is done, you can start your lovely creations. 
Is Fizzer protecting my private life?
Regardless the type of card you are sending (postcard, event-card, birth announcement…) , it will always be slipped in an envelope. Thus, your cards always remain confidential, hidden from the curious looks.