Postcard format (10x15 cm) or greeting card (14x14 cm)

Customizable as you like

Envelope included

Printed in France
How to send your photos by card with Fizzer?
Choose your favourite photos
Immortalize nice moments, choose a template and personalise your postcard with your own photos. You can do it for many occasions: travels, birthdays, weddings etc.
Add a message to your card
Once you have added your photos, color your text and select the font of your choice. Personalise your stamp with a photo and sign with your fingertip!
Select one or more recipients
Sending a postcard with Fizzer means having the opportunity to please the whole family! Add your contacts to your address book and select one or more recipients for the same card.
Make people happy with a custom-made card
Your postcard is stamped and sent in an envelope to protect your words and photos. This way, your loved ones will discover a real postcard in their mailbox, worthy of being displayed on the fridge!
Celebrate their coming of age beautifully 🎉
Ah, being 18! The majority, A-levels, higher education, independance, your first job, and the right to drink grown-ups' drinks (in moderation of course): so many new experiences which make this moment in life particularly memorable. An 18th birthday is also the occasion for a big party with friends or family, to spoil the birthday girl/boy. So, how about starting with a lovely card and an 18th birthday text? A great way to celebrate their coming of age beautifully!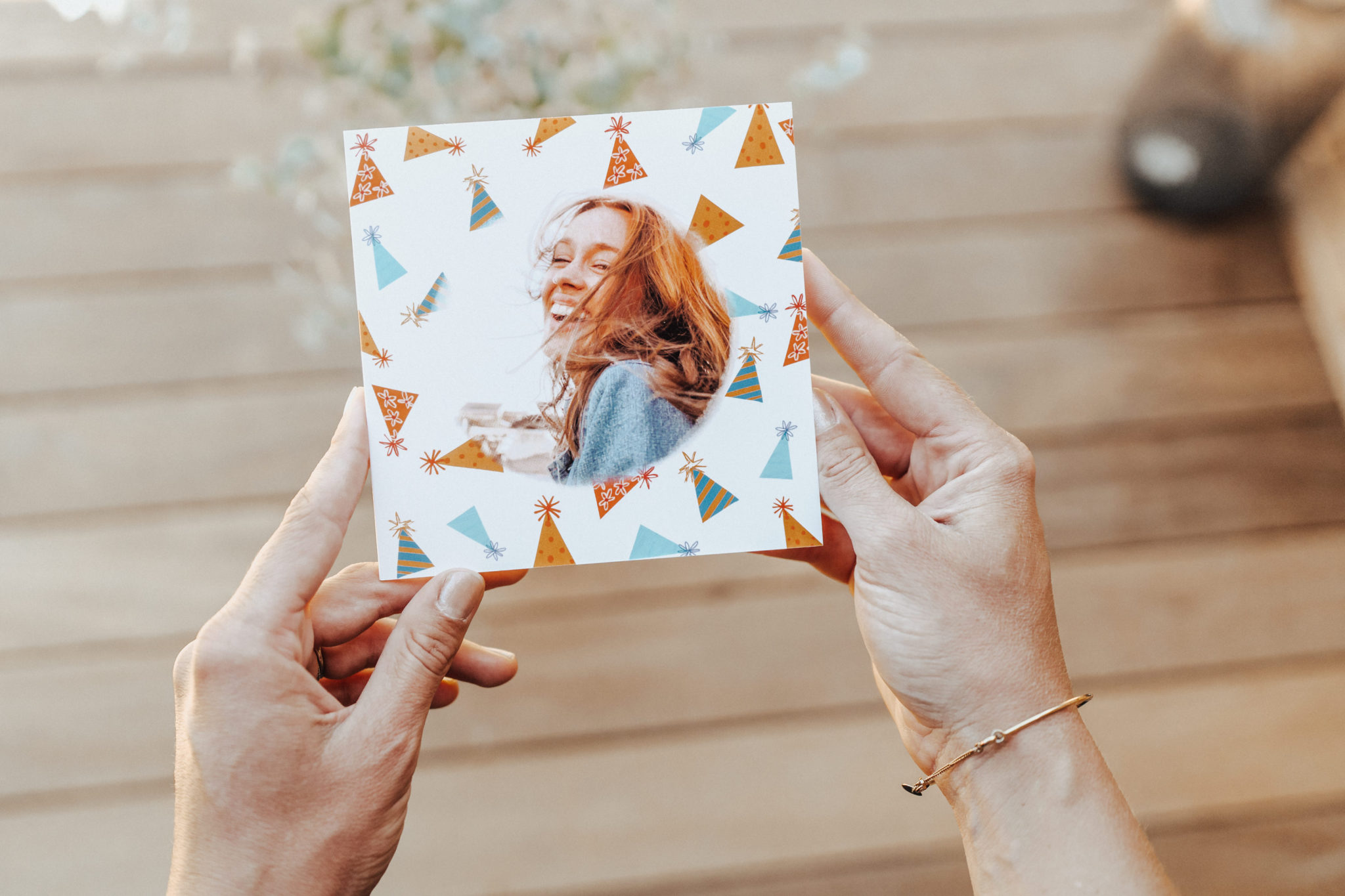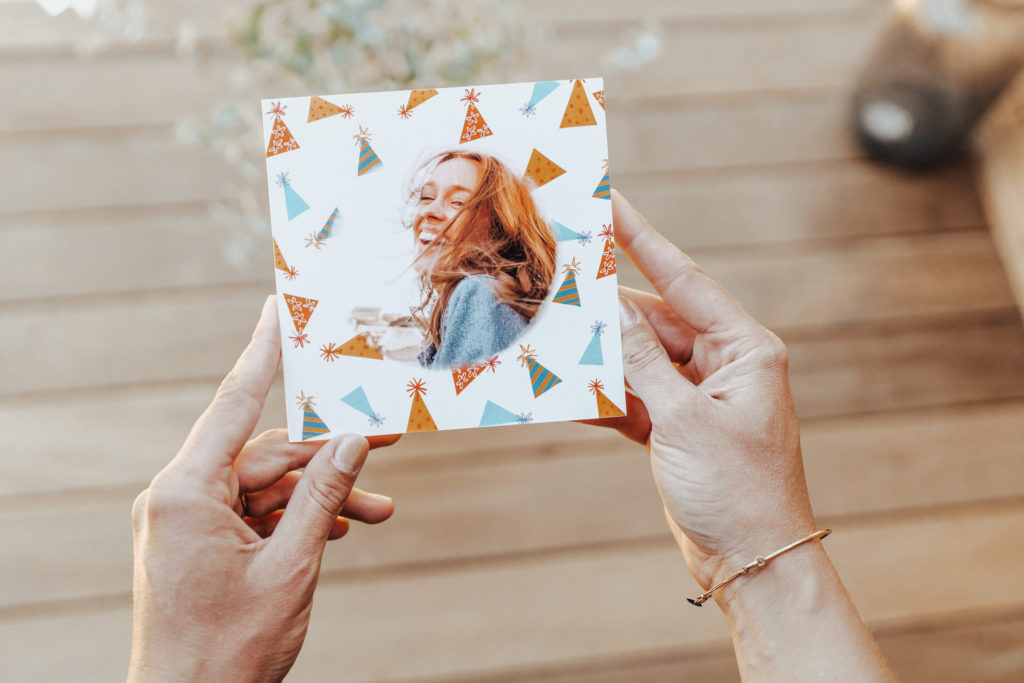 Reaching your majority means getting responsibilities… but not only! When you're 18, your childlike insouciance is not far away and you're always keen to have fun. So don't hesitate to make your loved ones laugh with a funny text! 🙈
« Finally be able to sip a nice beer »
Happy birthday big boy! Ah, I remember when I turned your age, I was so proud to finally be able to sip a nice beer legally. But don't repeat that I've told you that, I'm going to look like an irresponsible uncle again! Love, Unc 
« You can finally get your driving licence »
Happy birthday hun! I'm so thrilled that you're 18 because now you can finally get your driving licence and take me on a road trip. Haha, just kidding, I mostly wish you a wonderful day. Love, Kelly
« Fiesta… but first A-levels! »
My Charlie, I wish you the happiest of birthdays. Here's to being 18 and living it up! Soon to come: your independence, holidays in Ibiza, fiesta… but first A-levels! You know me, never losing sight of priorities. Love, Mum
When you turn 18 you embark on adult life and feelings start to matter all the more. You start meeting new people, you get involved in things that matter to you and you're looking to the future with hopeful eyes. A moving text will therefore be perfect for your 18th birthday card 💖
« So proud of the young woman you've become »
Happy birthday Lily, your grandad and I are so proud of the young woman you've become. Turning 18 is important and so we have decided to take you on a great trip for the occasion. You choose the destination! Your grandma and grandpa 
« Such a cool sister with whom I share so much »
A wonderful birthday to my beloved sister! It's so nice to have such a cool sister with whom I share so much. Thanks for making me laugh like this, and just for being here! Never change, you're the best. Polly
« Lots of projects to come »
Happy birthday sonny! You've grown so much since you were 8 and playing with your dinosaur toys. Look at you now, 18 years old, straight A's, lots of projects to come. Keep it up, we love you! Mum and dad 
Create an 18th birthday text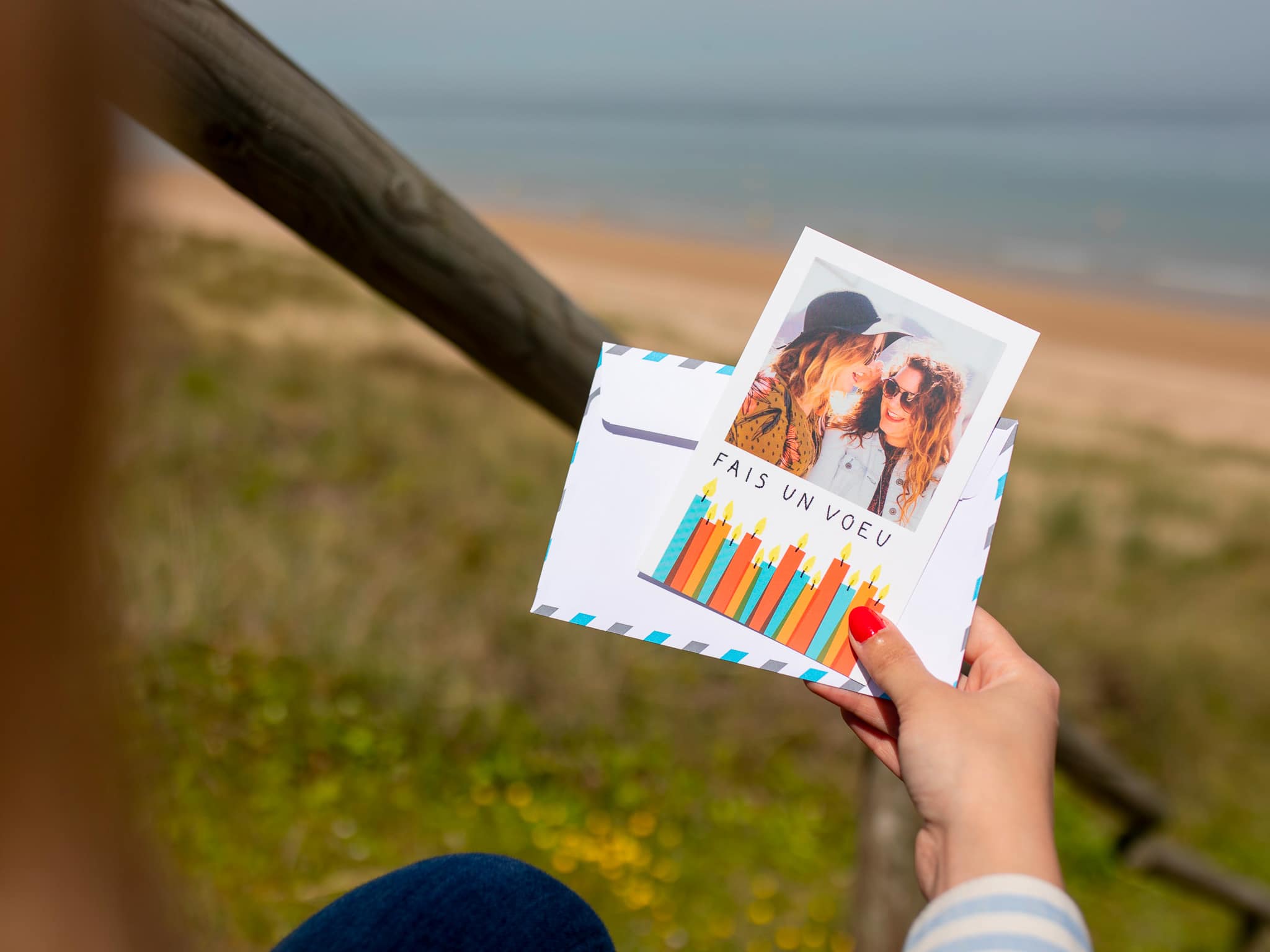 Thankfully, there's no need to get overly elaborate to touch others. If it's not your style, don't write a message with limericks or rebuses. What matters is that you write with your heart! Here are a few ideas for a simple text on an 18th birthday. 📝
« Looking forward to this day very much »
Happy birthday to my lovely daughter! I know you were looking forward to this day very much and I hope it will live up to your expectations. As for me, I got you a little surprise which should help! Love, dad
« Lots of beautiful plans and projects »
Dear Aimee, I wish you a splendid 18th birthday! Lots of beautiful plans and projects are waiting ahead. Enjoy your day and see you very soon. Lots of love, your godmother
« I remember when I turned 18 »
Happy birthday sista! I remember when I turned 18, it really was a great year. For your 18th birthday I wish you many successes, discoveries, projects and especially a lot of fun. Love, Alex 
When you're 18, you create meaningful bonds, you get ready for adult life, and social relations become all the more important. Whether it's our childhood friends, our family or people we met on holidays: the groups we are part of matter hugely. That's why there's nothing nicer than a joint text from a group of people who mean a lot to us! 👨‍👩‍👧‍👦
« Portsmouth holiday camp team here! »
Happy birthday Lexie! All the Portsmouth holiday camp team here! Here's a joint card to wish you an incredible 18th birthday. We hope to see you soon and send you all our love. The Portsmouth team
« A card to go with our joint gift »
Haaappy birthday Marky! Here's a card to go with our joint gift in honour of your 18th birthday. We hope you'll like it and use it wisely. Lots of love from your best mates. 
« Keep inspiring us every day »
Dear Salma, happy birthday! What a splendid day to celebrate your 18th birthday beautifully with the family. Keep inspiring us every day with your zest for life and your successes. We love you very much, your cousins 
When you create a postcard, your order is processed within 24 working hours. After that, La Poste's delivery times apply:
For France and Europe: 2 to 6 working days
For the USA, Canada and Australia: 4 to 12 working days
Other destinations: 1 to 3 weeks
Postcard size: 10×15 cm & Event card: 14x14 cm
Postcard format: recto/verso, greeting card: 4 pages
Postcard paper 330g - Event card paper 280g
Envelope : included
Shipping costs: included worldwide
All our cards are made in France
Start my 18th birthday text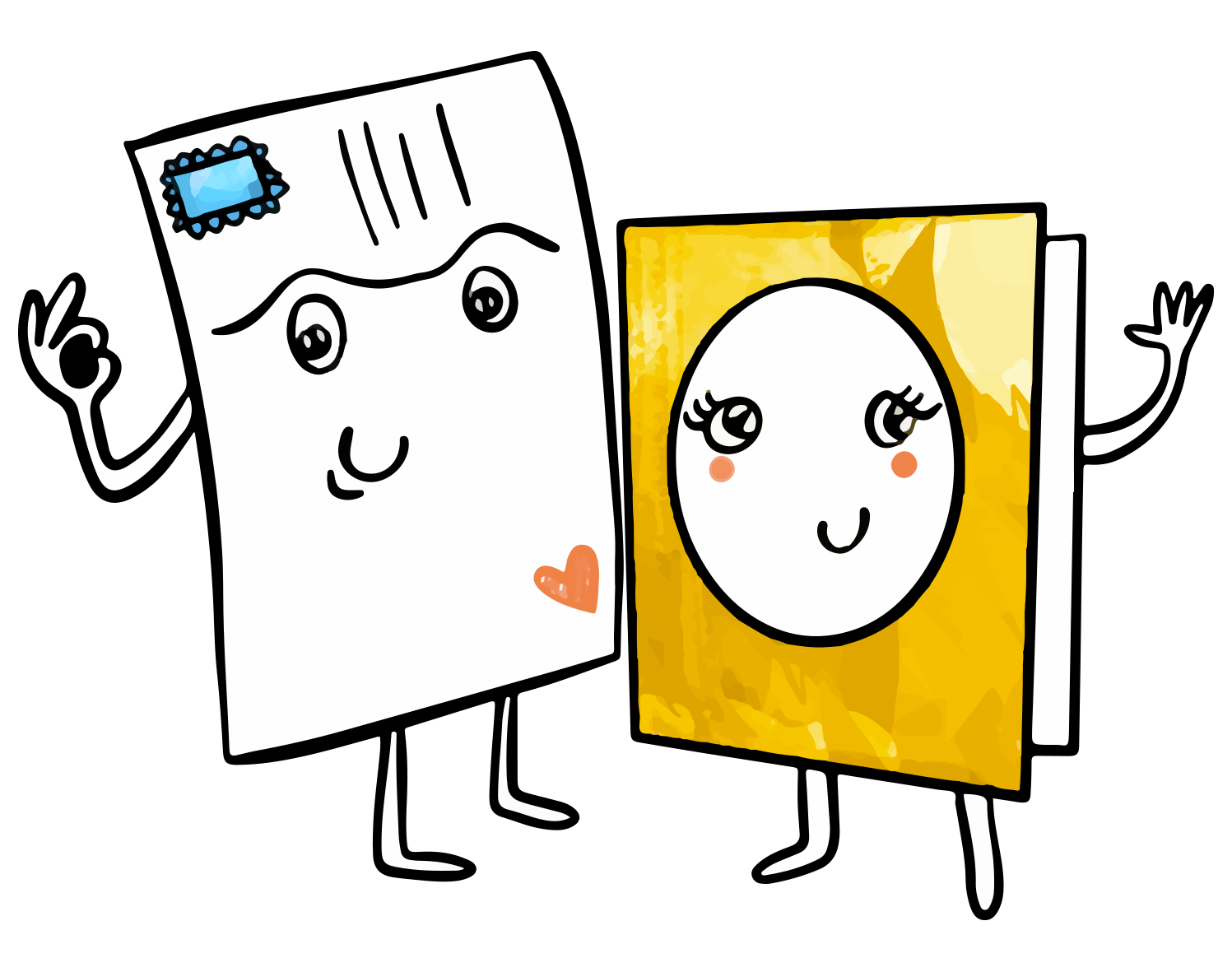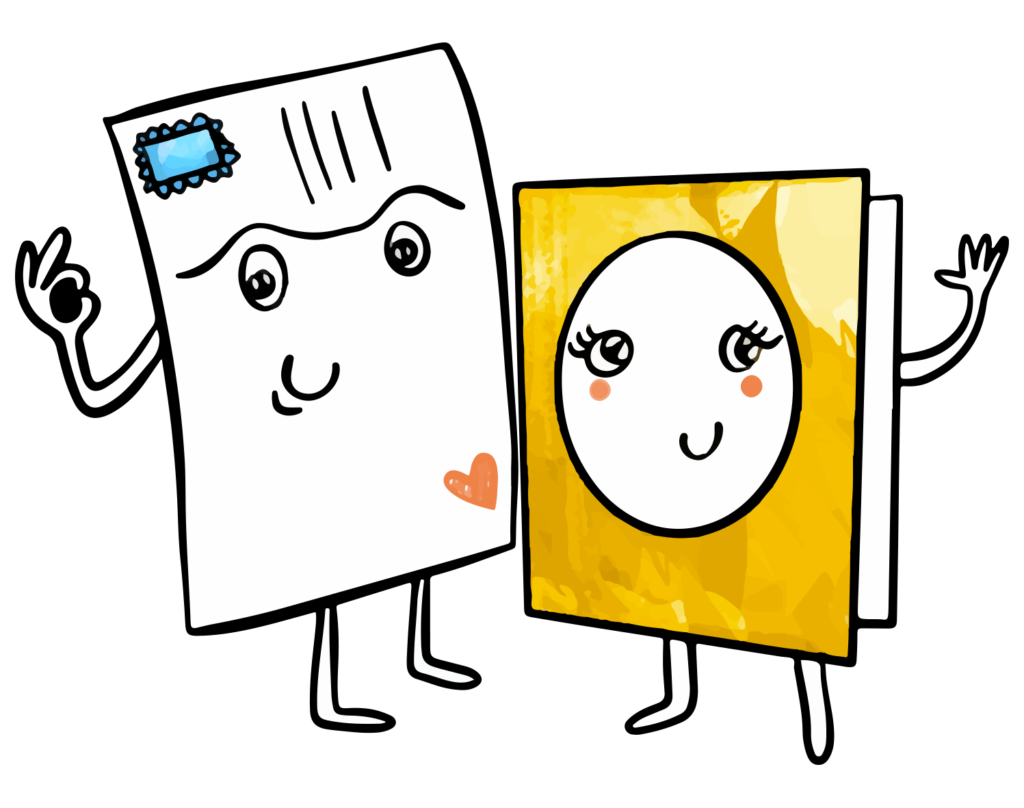 Need help? Any questions? Our team answers you within 24 hours, 7 days a week
The Fizzer app, created in 2014, helps you create personalised cards such as announcements or birthday cards. No more need to go to the post office, we print your card, put it in an envelope and frank it, so you don't have to! 
How does it work?
It's very simple. Log on to Fizzer on the web, Android or iOS. Get some credits, select the card format you like and the illustration you like best. Add your pictures (or select a card with just an illustration), write your text, personalise your stamp and add your handwritten signature. Liking your creation? Select one or several recipients, confirm and that's it. Your card is posted throughout the world in one working day. 
Why send a card with an 18th birthday text?
Because turning 18 is a moment in life you don't forget. A card with an 18th birthday text is the perfect way of immortalising this moment but also of bringing love, support and encouragement to your loved ones. So, ready to start your creation?
What 18th birthday message to send?
At this age, young people are still enthusiastic and full of ideals. Full of dreams, teeming ideas, desires to travel… the majority are there, within reach, and that for them is really wonderful. A new door opens and great opportunities await them. Emphasize all that life has to offer and for sure, you will have succeeded in your 18th birthday message. However, if it is difficult for you to find inspiration or simply to write, you can copy/paste our texts into your beautiful birthday card available on our Fizzer app !
How to write a humorous 18th birthday text?
Nothing nicer than having to write a funny text for this age. We can list all the stupid things that the young adult did as a child, and all those he will do as an adult (in a sarcastic or ironic tone of course). You can also create a card with your funniest photos, at different ages of your childhood (now gone…). And then if not, you can take inspiration from our humorous 18th birthday texts present a little above, and associate them with a humorous birthday card. Click send…and you're done!