Postcard format (10x15 cm) or greeting card (14x14 cm)

Customizable as you like

Envelope included

Printed in France
How to send your photos by card with Fizzer?
Choose your favourite photos
Immortalize nice moments, choose a template and personalise your postcard with your own photos. You can do it for many occasions: travels, birthdays, weddings etc.
Add a message to your card
Once you have added your photos, color your text and select the font of your choice. Personalise your stamp with a photo and sign with your fingertip!
Select one or more recipients
Sending a postcard with Fizzer means having the opportunity to please the whole family! Add your contacts to your address book and select one or more recipients for the same card.
Make people happy with a custom-made card
Your postcard is stamped and sent in an envelope to protect your words and photos. This way, your loved ones will discover a real postcard in their mailbox, worthy of being displayed on the fridge!
Make her day wonderful
AT 40th we are in the middle age...or in full midlife crisis ! It is often said that great upheavals happen to this 40 year milestone. Installed in comfort gentle and reassuring, people in their forties sometimes start looking for the change. Every birthday is unique, but nothing more iconic than turning 40. Quarantine is also synonymous with beautiful projects: purchase of housing, expansion of the family with projects of children or adoption of domestic animals, evolution at work... For send birthday wishes to a 40-something, on often lacks good words to write a message. So even if there is nothing like a card. to send, you may need our help to formulate a message filled with birthday words fair and adequate for your favorite quarantine. So here are our 40th birthday text ideas. Thanks to your personalized card, vYou are going to make their day wonderful!
For a humorous 40th birthday text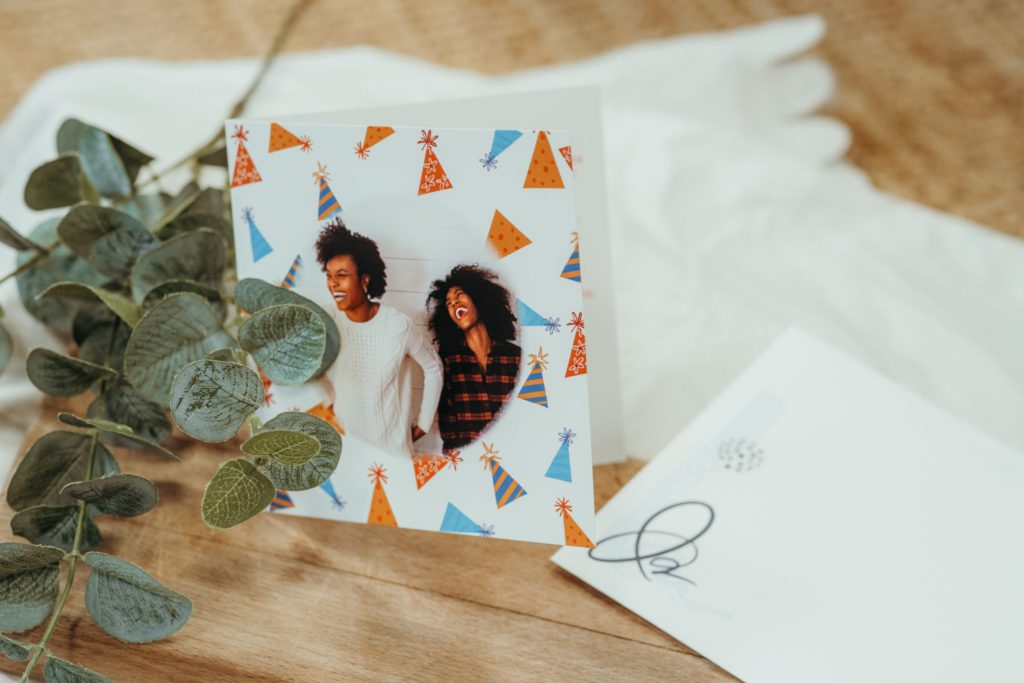 When you're 40, it's not because you're responsible, mature, a parent or even a CEO that you lose your sense of humour, quite the contrary. So don't hesitate to make your loved ones laugh with a funny text! 🙈
« Welcome to the forty-something club »
Happy birthday Connie! Welcome to the forty-something club. You'll see, it's quite nice. Can't wait to celebrate this with you and a nice cocktail or three haha. Lots of love, Joan
« Like being 18 with 22 years' experience »
Happy birthday to my beloved sister. Being 40 is like being 18 with 22 years' experience! You know me, always the half-full team! Anyway, I feel like this year is going to be yours! Love, Tony 
« You're not old, you're vintage »
Happy birthday my love. I know you dreaded this age but think of it that way: when you're forty, you're not old, you're vintage. Like a great record or a super cool leather jacket, you know! And I think you're more handsome than ever. Your loving wife
For a moving 40th anniversary text
Whether you're wishing happy birthday to a partner, family member or maybe a close friend, don't hesitate to show them your feelings. Personal and moving texts are always a pleasure to read. 💖
« Only 40 and already… »
Happy birthday darling! Only 40 and already a CEO, a mother of three and owner of an adorable labrador. And I'm the happiest of husbands thanks to you. I love you lots, Matthew 
« May this day be lovely »
Happy birthday to our darling daughter. May this day be lovely and full of surprises. We are proud and happy to see the woman you've become and love you fondly. Mum and dad
« May this longstanding friendship last »
Happy birthday to the best friend ever! I'm so happy that we never lost touch during all these years. May this longstanding friendship last much more. Have a splendid day! Vicky 
Create a 40th birthday text
For a simple birthday word
Sometimes, less is more. No need to rack your brains too hard, what matters is to write a nice message. A card with a simple text will do perfectly for your colleague's, acquaintance's or even for a loved one's birthday. 📝
« Many successes and lovely plans »
Dear Mr Gregory, I wish you a great birthday. I hope that your 40th year will come with many successes and lovely plans. Yours truly, Mr and Mrs Ascott
« I'm really happy that we met recently »
Happy birthday Eleanor! I wish you a very beautiful day. I'm really happy that we met recently through work and I hope you stay in the team for a long time. Best, Heather 
« Everything is working out »
Happy birthday Ali! 40, what a swell age. I'm happy to see that everything is working out so well for you and I bet it's just the start. See you soon! Love, Francesca
For a classic fortieth birthday text
When you enter your forties, you've had an active life for a while and are part of many groups: colleagues, hobby or sport teams or, simply, your own family. On your birthday, nothing means more than a joint text from a group of close people who matter to you! 👨‍👩‍👧‍👦
« From the whole of the Marketing team »
Happy birthday from the whole of the Marketing team! Thanks for being such a cool manager, we hope you stay with us for a long time. Lots of love from us all! 
« To our favourite defensive midfielder »
Happy birthday to our favourite defensive midfielder! What would be do without all your memorable passes? Enjoy your day as a family and see you very soon at the next game. The whole team
« The whole family chipped in »
Dear Helena, the whole family chipped in to give you this present. We hope you like it! Happy birthday and happy 40th. Enjoy! We love you lots. The Joneses, Wakefields and Nicholls 
When you create a postcard, your order is processed within 24 working hours. After that, La Poste's delivery times apply:
For France and Europe: 2 to 6 working days
For the USA, Canada and Australia: 4 to 12 working days
Other destinations: 1 to 3 weeks
Postcard size: 10×15 cm & Event card: 14x14 cm
Postcard format: recto/verso, greeting card: 4 pages
Postcard paper 330g - Event card paper 280g
Envelope : included
Shipping costs: included worldwide
All our cards are made in France
Start my 40th birthday text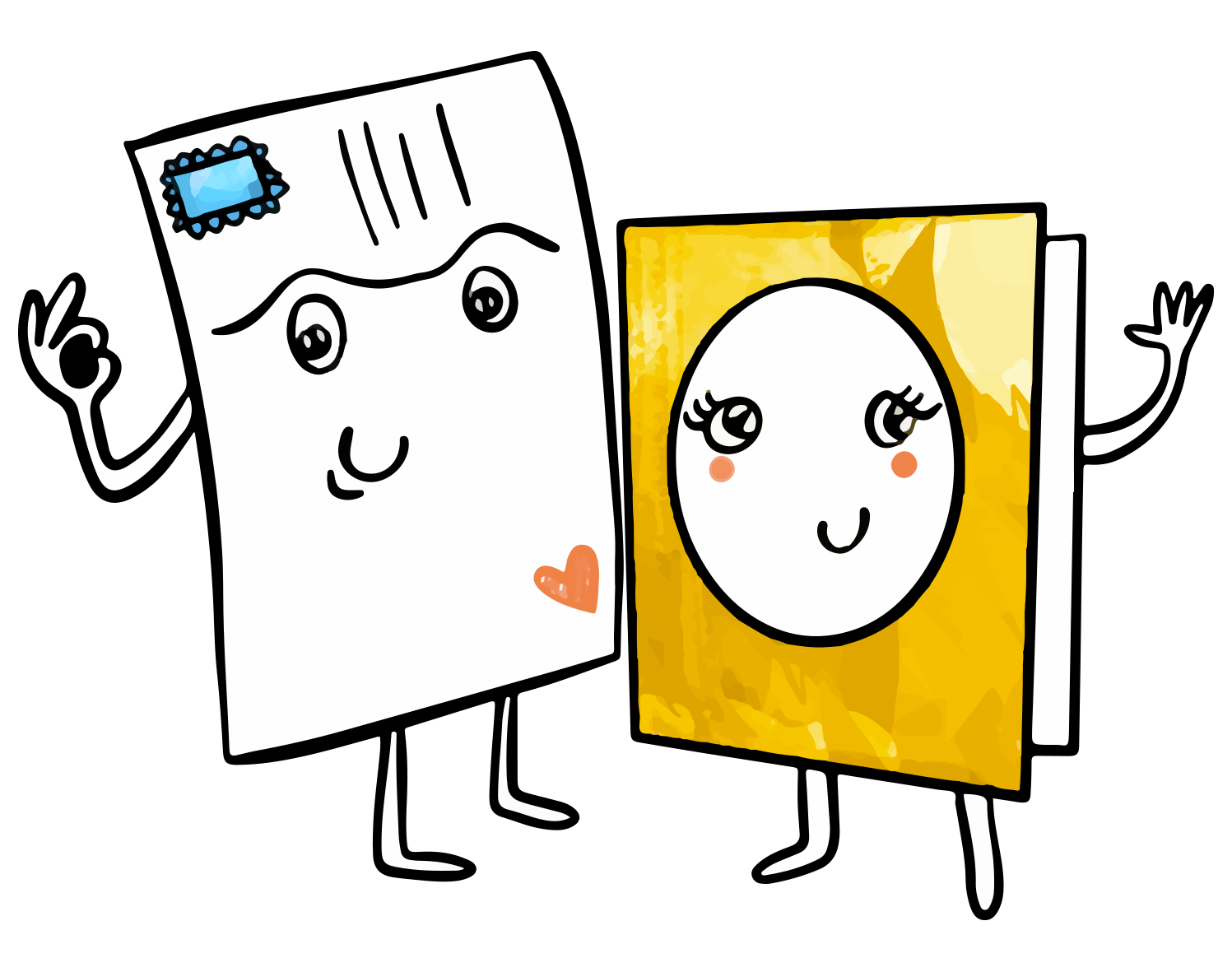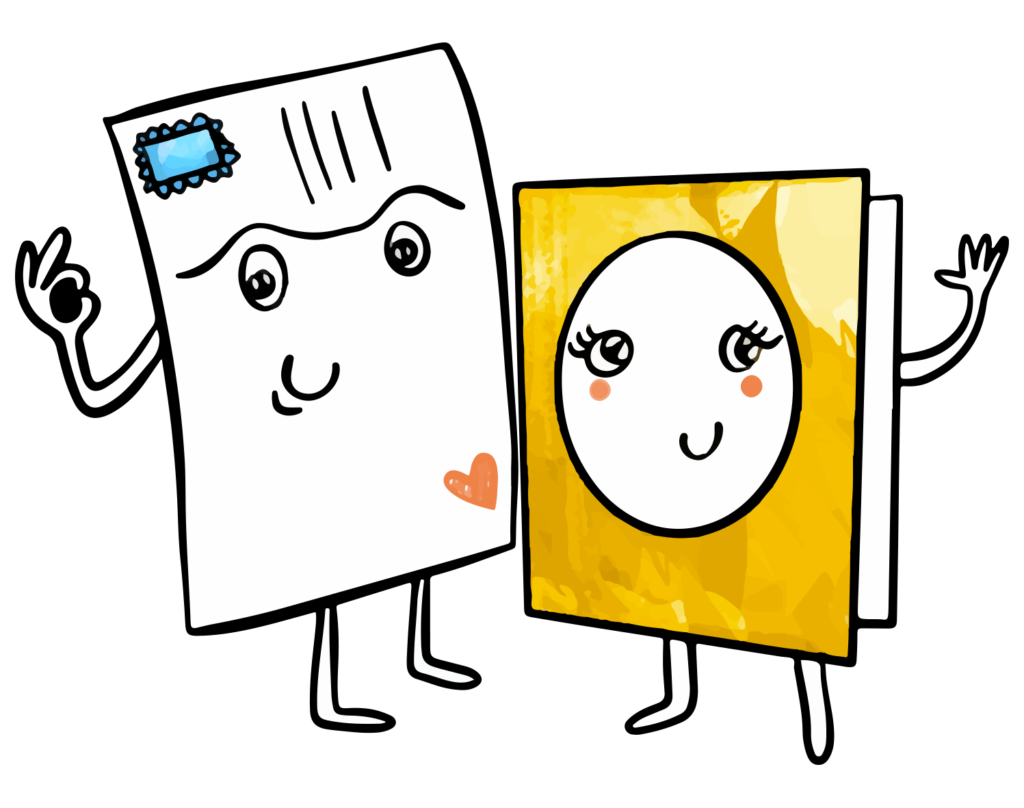 Need help? Any questions? Our team answers you within 24 hours, 7 days a week
The Fizzer app, created in 2014, helps you create personalised cards such as announcements or birthday cards. No more need to go to the post office, we print your card, put it in an envelope and frank it, so you don't have to! 
How does it work?
It's very simple. Log on to Fizzer on the web, Android or iOS. Get some credits, select the card format you like and the illustration you like best. Add your pictures (or select a card with just an illustration), write your text, personalise your stamp and add your handwritten signature. Liking your creation? Select one or several recipients, confirm and that's it. Your card is posted throughout the world in one working day. 
Why send a card with a 40th birthday text?
Because age doesn't rhyme with indifference, quite the opposite. Even though birthdays when you're 40 are not the same as when you're 10, receiving a thoughtful card with a 40th birthday text from your loved ones or acquaintance is always heartwarming! So whatever birthday message or text you send will bring a lot of joy to the future 40-something!