Postcard format (10x15 cm) or greeting card (14x14 cm)

Customizable as you like

Envelope included

Printed in France
How to send your photos by card with Fizzer?
Choose your favourite photos
Immortalize nice moments, choose a template and personalise your postcard with your own photos. You can do it for many occasions: travels, birthdays, weddings etc.
Add a message to your card
Once you have added your photos, color your text and select the font of your choice. Personalise your stamp with a photo and sign with your fingertip!
Select one or more recipients
Sending a postcard with Fizzer means having the opportunity to please the whole family! Add your contacts to your address book and select one or more recipients for the same card.
Make people happy with a custom-made card
Your postcard is stamped and sent in an envelope to protect your words and photos. This way, your loved ones will discover a real postcard in their mailbox, worthy of being displayed on the fridge!
10 text ideas for a 7th birthday
Are you celebrating a loved ones' birthday soon? And more particularly a 7th birthday? You wish to make your child happy with a personalised birthday card? Until now, what a great idea! But sometimes, it's hard to find the right words to complete your card and to make it original. We totally understand, those things happen! As an adult, we want to make our child happy, see him eat its favourite cake and have fun with his friends. To help you turn your birthday card into a masterpiece, we have gathered for you 10 text ideas for a 7th birthday. Ready to make someone happy with images and a few words? 
Friendly 7th birthday text
"Happy Birthday sweety!"
Happy Birthday sweety. You're growing up so fast, too fast! I'm so happy to have you in my life. I hope you will have a lot of presents for your birthday. Xxx 
"A great birthday to you" 
Today is a very special day, you're turning 7! I'm so proud of you, and of everything you learned this year at school. You're such a great child, and an even better grandson/granddaughter. A great birthday to your, (name). Lots of love xx
"7 years old, 7 birthday parties!"
The best part of birthdays? Birthday parties! And 7 years old means 7 birthday parties. I can't wait to see you open your birthday presents and blow on your candles. I hope you will have a lot of fun. Happy Birthday little duck! 
Humorous 7th birthday text
"7 years old, the age of reason!" 
Ah, that's it, you're 7 now! You now understand the difference between good and bad. You understand now why it's bad to spread some yoghurt into your mommy's handbag... phew! I'm joking. You're such an angel. Happy 7th birthday. I love you.
"Now that you're 7, you can make yourself dinner!"
You're so big, you can now make yourself dinner! Good news is that you're going to be able to eat mashed potatoes everyday. I hope you're happy! I'm joking of course. I'm going to continue making you broccolis. Happy Birthday big boy/girl. We love you very much.
Ready to post your first birthday card?
Offbeat humour 7th birthday text
"How much does 5 + 10 - 8 make?" 
How much does 5 + 10 - 8 make? If you find the answer to this, I'll take you to Disneyland for your birthday. Small hint: it's your age today! I hope that you will find the answer because Uncle and I really want to go to Disneyland. Happy Birthday, enjoy this wonderful day. Lots of love. 
"7 years old for the happiest kiddo"
Seven
For the happiest kiddo
Seven
You're already so big, duh!
Seven
Is when you realize
You put sparkles into your parent's eyes
Seven
I love you my child.
Happy Birthday!
Classical 7th birthday text
"Happy 7th Birthday" 
On this very special day, this day when 7 years ago you were born, I'm wishing you a very happy birthday. I hope that all of your fluffy friends, toys and friends will be surrounding you and give you a lot of love. I wish I was by your side, but don't worry, I'm coming to see you soon. Big kisses and love x
"Happy Birthday my child!"
Today is a special day, you're going into the age of reason! 7 years old is an important chapter is a little boy/girl's life. Happy birthday my child!
"You're so big now!" 
I still remember the day you were born like it was yesterday... Time flies! You're so big now! You're the most extraordinary little girl/boy. I'm thinking about you on this day and hope you will have the bestest of birthdays. Xxx
When you create a postcard, your order is processed within 24 working hours. After that, La Poste's delivery times apply:
For France and Europe: 2 to 6 working days
For the USA, Canada and Australia: 4 to 12 working days
Other destinations: 1 to 3 weeks
Postcard size: 10×15 cm & Event card: 14x14 cm
Postcard format: recto/verso, greeting card: 4 pages
Postcard paper 330g - Event card paper 280g
Envelope : included
Shipping costs: included worldwide
All our cards are made in France
Ready to make your child happy?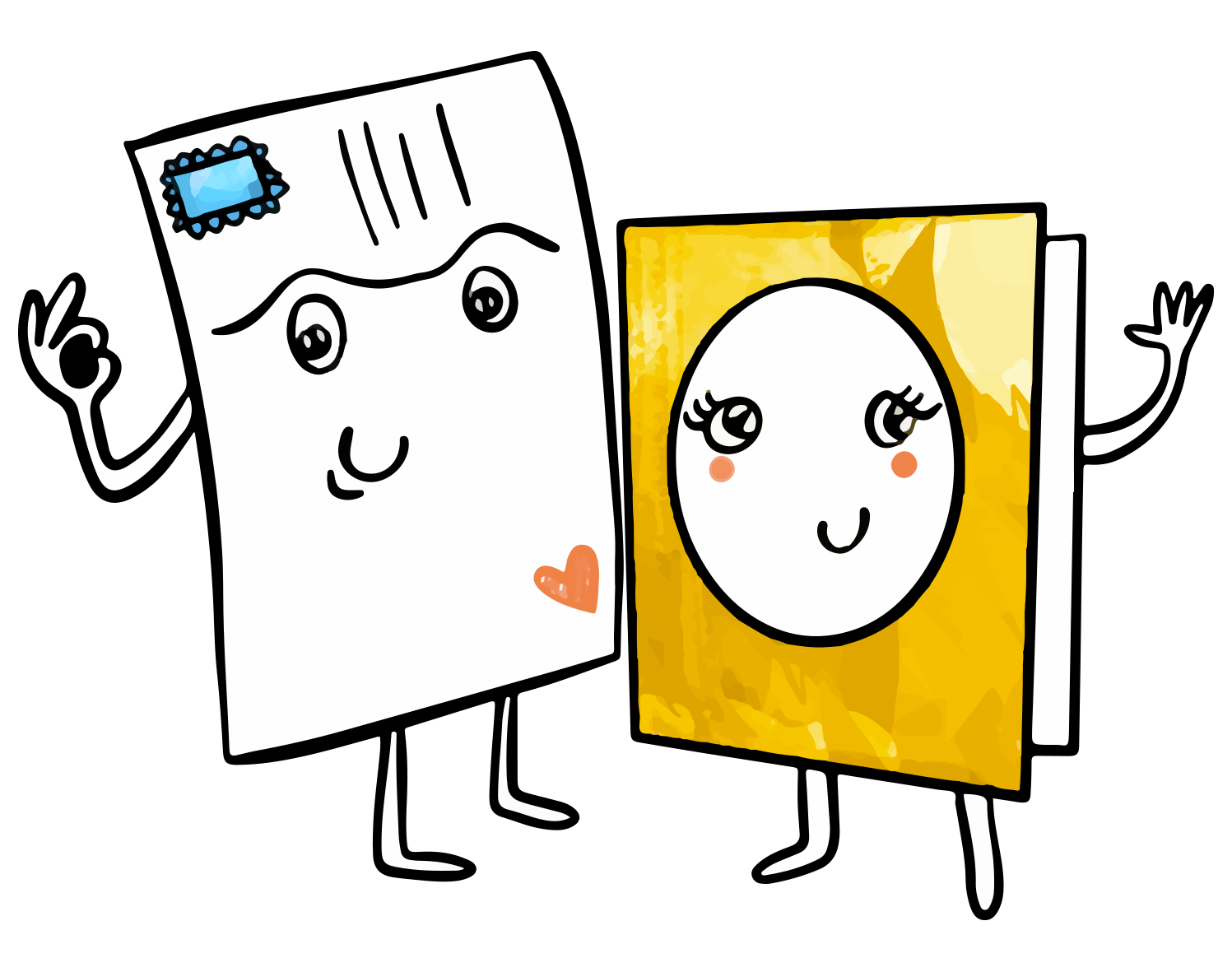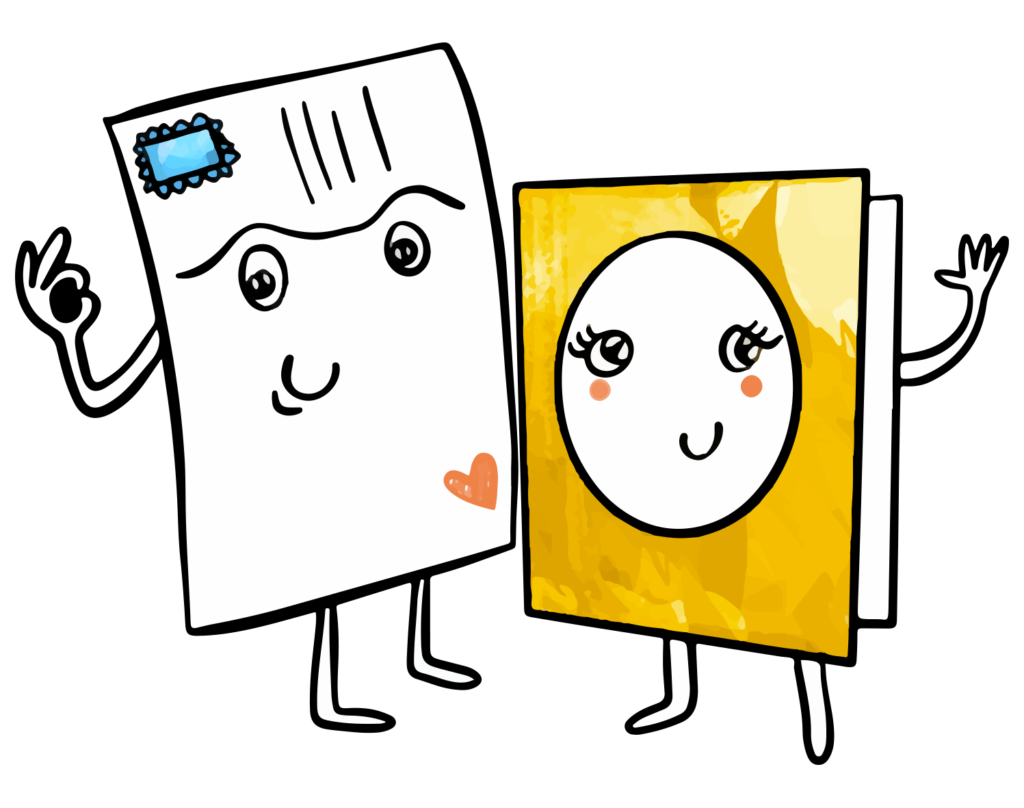 Need help? Any questions? Our team answers you within 24 hours, 7 days a week
How to write a 7th birthday text from the grandparents?
Are you happy the happy grandparents of a little girl or a little boy celebrating her/his 7th birthday? But you don't know how to write a unique text and an original message on the birthday card? Take it easy! First advice: talk about the child's achievements. School, good grades, calm behaviour... but talk also about her/his hobbies! Talk about her/his passions, and adapt the card to it. Develop her/his senses, curiosity and turn her/his childhood into a great environment to grow like a sunflower. A personalised card is a souvenir he/she will be able to keep until adulthood.
Why write an original birthday message for my daughter/son's 7th birthday? 
As parents, you have to make this day special in your daughter/son's life! A birthday card with an original text is the perfect gesture to go with a birthday party. When it's time to open presents and gifts, and after blowing on the candles, hand over the personalised birthday card gathering all of your best family memories. It's a sure thing, you kid will love the card! If you still don't know what to write on your 7th birthday card, you can go on one of our pages gathering text ideas.