Postcard format (10x15 cm) or event card (14x14 cm)

Customizable at will

Envelope included

Printed in France
How to send your photos by card with Fizzer?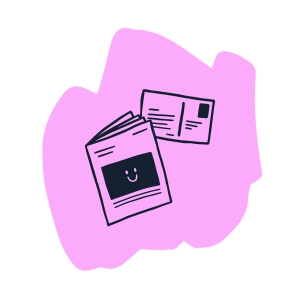 Choose your best photos
Capture beautiful moments, choose a template and personalize your postcard with your own photos. All occasions are good: trips, birthdays, weddings etc. Add your message to your card
Once your photos are added, color your text and select the font of your choice. Personalize your stamp with a photo and sign with your fingertip!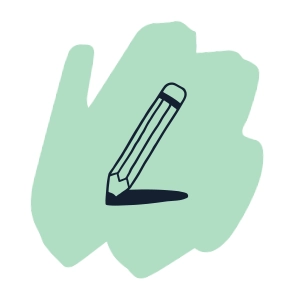 Select one or more recipients
Sending a postcard with Fizzer means having the opportunity to please the whole family! Add your contacts to your address book and select one or more recipients for the same card.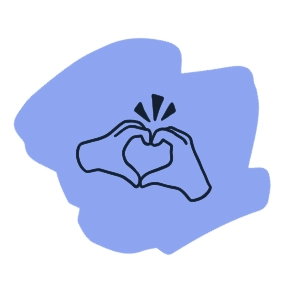 Make people happy with a card in your image
Your postcard is stamped and sent in an envelope to protect your words and photos. Thus, your loved ones discover a real postcard in their mailbox, worthy of being displayed on the fridge!
10 text ideas for a 7th birthday
Are you celebrating the birthday of one of your loved ones soon? And more particularly, his 7 years? And you want to please your child with a personalized birthday card? So far, it's a great idea! But then, sometimes it's hard to find the right words to complete your menu and make it original. We get it, it happens! As an adult, we want to please a child more than anything, to make him happy, to see him blow out his candles, taste his favorite birthday cake and have fun with his friends. To help you make your birthday card a real masterpiece, we have put together 10 super original ideas for your 7th birthday text. So, ready to please with pictures and words? 
Friendly 7th birthday text
"Happy birthday my cat!"
Happy birthday to my favorite little cat. You are growing up fast, too fast! But I'm so happy to have you in my life. I hope you will be spoiled for your birthday. Lots of love ! 
"Happy birthday to you" 
Today is a very special day, you are 7 years old! I'm proud of you, and of everything you've learned at school this year! You are a model student, and an even more brilliant grandson. Happy birthday to you, (name). Big kisses.
"7 years, 7 birthday parties!"
Best part of birthdays? Being able to have a birthday party. Who says 7 years, says 7 birthday parties! I can't wait to see you open your presents and blow out your candles. I hope you will have a lot of fun. Very happy birthday duckling! 
Funny 7th birthday text
"7 years old, the age of reason!" 
Ah, finally, you are 7 years old! You understand the difference between evil and good. You now understand why it's not good to spread yogurt in mom's purse… phew! I'm kidding of course. You are a real little angel. Happy 7th birthday. I love you very much.
"Now that you are 7 years old, you will be able to cook for yourself"
You're so big that now you'll be able to cook for yourself. The good news is that you will be able to eat sausage mash with every meal. I hope you are happy! But no, we're kidding! We're gonna keep feeding you broccoli. Happy birthday my grandma. We love you very much.
Ready to post your first birthday card?
Offbeat 7th birthday text
"How much is 5 + 10 - 8?" 
What is 5 + 10 - 8? If you find the answer to this riddle, I'm taking you to Disneyland for your birthday. Little hint, it's your age today! I hope with all my heart that you will find the answer because Tonton and I really want to go to Disneyland. Happy birthday, enjoy this beautiful day. Kisses of love. 
"7 years for the happiest of children"
7 years
For the happiest of children
7 years
And yet you are already so big
7 years
It's time to tell you that you give back
Really happy your parents.
7 years
I love you my child.
Happy birthday !
Classic 7th birthday text
"Happy 7th birthday" 
On this very special day, the day you were born 7 years ago, I wish you a very happy birthday. I hope all your stuffed animals, your toys and especially your friends will surround you and give you lots of love. I would have liked to be by your side, but don't worry, I'm coming to see you very soon. I make you big kisses.
"Happy birthday my child!"
Today is such a special day, you are passing the age of reason! 7 years old is an important chapter in the life of a little boy/girl. Happy birthday my child!
"You are so big now" 
I still remember the day you were born like it was yesterday… Time flies so fast! You are so big now. You are the most extraordinary little boy/girl. I am thinking of you very much and wish you the most wonderful of birthdays. Kisses !
When you create a postcard, your order is processed within 24 business hours. Then, it is the delays of La Poste that apply:
France and Europe: 2 to 6 days
USA, Canada and Australia: 4 to 12 days
Other destinations: 1 to 3 weeks
Dimensions carte postale : 10×15 cm & Carte ouvrable : 14x14 cm
Format carte postale : recto/verso, carte ouvrable : 4 pages
Papier carte postale 330g - Papier carte ouvrable 280g
Envelope: included
Shipping costs: included worldwide
All our cards are made in France
Ready to please your child?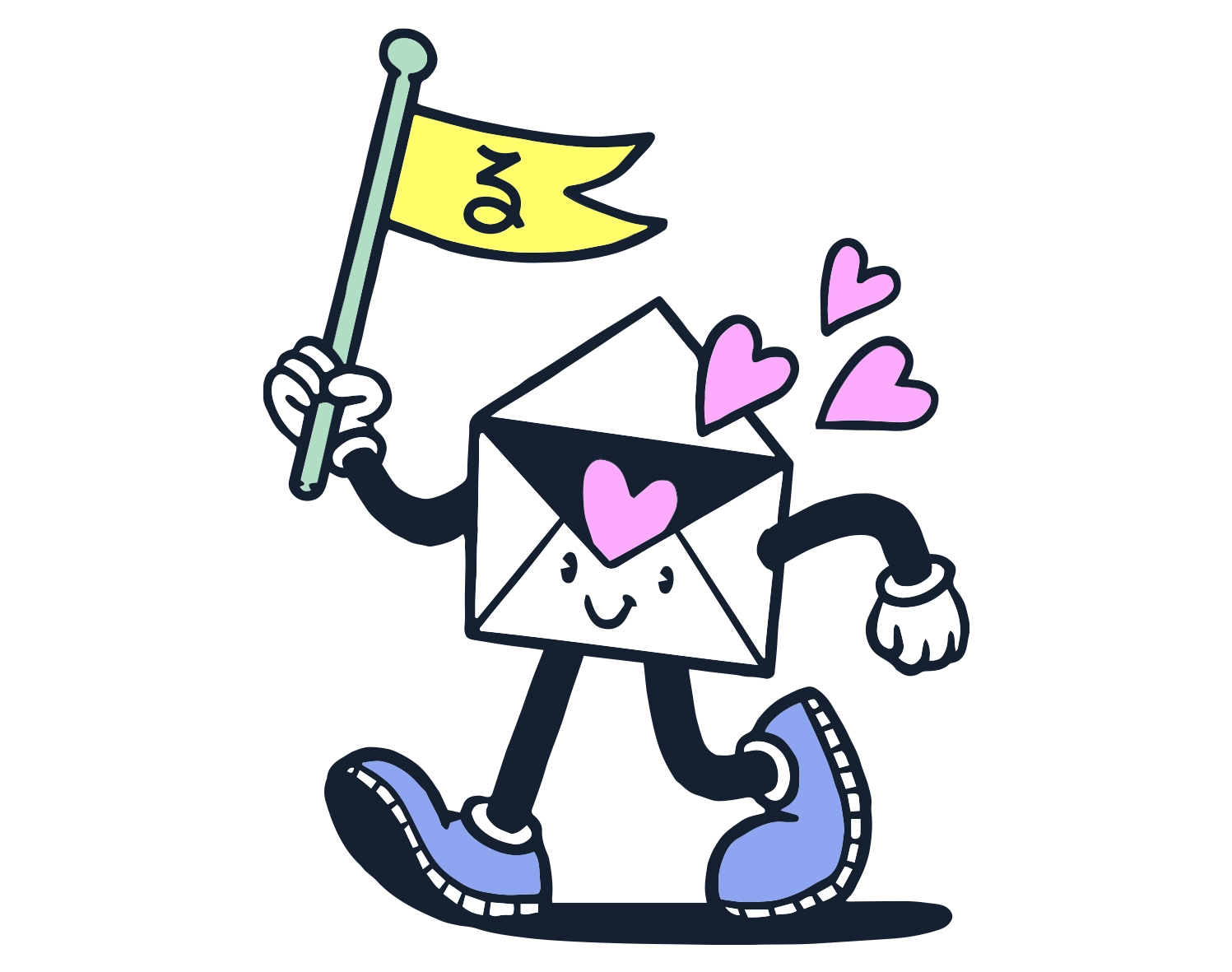 Need help ? A question ? The Fizzer team responds to you within 24 hours, even on Sundays!
How to write a 7th birthday text from grandparents?
Are you the happy grandparents of a little girl or a little boy who is celebrating his 7th birthday, but you don't know how to write a unique and original text on his birthday card? Do not panic. First advice: talk about his successes, emphasize each of the successes of his life. Whether at school, if he is a model student in class for example, his grades, his projects… But also his hobbies! Talk about his passions, adapt the birthday card to his tastes. Develop their senses, their curiosity and make their childhood an environment conducive to growing up well. A personalized card is a souvenir that he can keep until adulthood.
Why write an original text for my son's/daughter's 7th birthday? 
As parents, you must make this day an unforgettable day in the life of your daughter / son! A birthday card with an original text is the perfect gesture to accompany a birthday party. At the opening of the gifts and after blowing out the candles, offer a personalized birthday card bringing together your best family memories. It's certain, your child will love his card! If you still don't know what text to write on the 7th birthday card, go to one of our pages bringing together several text ideas.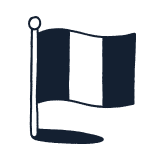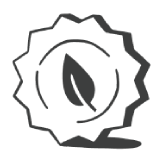 Imprim'vert certified paper