70 years old birthday wishes
Postcard format (10x15 cm) or greeting card (14x14 cm)

Customizable as you like

Envelope included

Printed in France
How to send your photos by card with Fizzer?
Choose your favourite photos
Immortalize nice moments, choose a template and personalise your postcard with your own photos. You can do it for many occasions: travels, birthdays, weddings etc.
Add a message to your card
Once you have added your photos, color your text and select the font of your choice. Personalise your stamp with a photo and sign with your fingertip!
Select one or more recipients
Sending a postcard with Fizzer means having the opportunity to please the whole family! Add your contacts to your address book and select one or more recipients for the same card.
Make people happy with a custom-made card
Your postcard is stamped and sent in an envelope to protect your words and photos. This way, your loved ones will discover a real postcard in their mailbox, worthy of being displayed on the fridge!
10 ideas of birthday wishes to celebrate his 70th birthday
One of your loved one is about to turn 70? Such an event needs to be celebrated! Whether it is your sweet husband or wife, a relative or a long-time friend, a 70th birthday needs to be immortalised. What about showing a delicate attention to your loved one with a lovely birthday card?. We don't get to turn 70 every day… Mark the occasion properly, with a personalised greeting card. Find inspiration thanks to our selection of 70 years old birthday wishes. Whether they're poetic, kind of classic or funny, these birthday texts will delight your close one! original greeting card. Can't find the right words? Draw inspiration from our selection of 70th anniversary texts. Sometimes poetic, sometimes classic or offbeat, these birthday messages will mark the spirits for sure!
For friendly 70 years old birthday wishes
"Happiness, health and prosperity"
For your 70th birthday, I wish you, my dear friend, to continue to shine as you do. Happiness, health, prosperity and thousands of sweet memories with your family. Greetings.
"Your youth is eternal"
Welcome to the selective club of the septuagenarians my friend! Together we saw some pretty amazing things. The funny thing is, you keep surprising me every day. You may grow old, but your youth is eternal. Enjoy this day dear Luke, and have a wonderful birthday. Let's have a drink to that soon?
"Your heart is full of wisdom"
To my most loyal friend,
I wish you to have a wonderful 70th year. Or should I say 71st? To be honest, I never know when to start to count! On this occasion, I would like to send you my best birthday wishes. May this year be beautiful, full of projects, happiness and health. Your heart is full of wisdom, and deserves the very best.
For traditional 70 years old birthday wishes
"Refreshing just like in your twenties"
I can't believe you're already entering a new decade. You seem much younger than me, your little sister!! You're so fresh and beaming, I wish you to continue to embrace life like you do. I'm sending you my sweetest thoughts and hope you'll have a fabulous birthday. See you soon.
"The achievement of a life full of happiness"
Celebrating your 70th birthday is like celebrating the achievement of a life full of happiness. It's also fortunate to be able to celebrate it sweetheart! You can be proud of what you have accomplished. Today, you are living a thrilling life surrounded by your friends and family. You have the wisdom of the persons that lived, but yet your eternal youth keep on shining. What can I say, my sweet brother? I love you, and I am proud of you. Have a beautiful birthday. You are far from me, but I'm thinking about you a lot. I hope to see you soon! Take care
"A wonderful 70th birthday for my love"
To my sweet love,
It's been 40 years now since our paths have crossed. Since then, my love for you never stopped growing. 5 children and a beautiful life together later, I look back and think to myself "how lucky was I to find you". I love you so much, more than you could possibly imagine. I wish you to have a wonderful 70th birthday.
Are you ready to write a lovely birthday card?
For poetic 70 years old birthday wishes

"When you are 70, you need to take your time"
"My favourite pastime is letting time pass by, having time, taking time, wasting time, living life belatedly". once said the French writer Françoise Sagan. 
What a beautiful philosophy, don't you think? Carefree and optimistic, just like you. I wish you to have a lovely birthday. For this 70th birthday, may you find a bright future, a daily laughs and tons of love. Take care. 

"Be devoted to the people you love"
Each age has its share of pleasures.What a luxury to have time to be devoted to your passions, to the people you love, and of course, to yourself! I loved to celebrate my 70th birthday, my dear brother, and I hope it will be the same for you. I'll see you soon. Love. Your big sister

For funny 70 years old birthday wishes

"Take it easy"
When you turn 70, you can start to relax… Children are now gone and have, hopefully, their own family life. If you are lucky, the grandchildren are old enough… so you don't have to babysit them every week-end! I'm telling you, 70 is THE life! you A few more years and society will forgive everything to you! More seriously, have a beautiful birthday. Love.
"70 years old and still in shape"
My dear friend, the least we can say is that your age does not reflect on your look! You look much older, so celebrating your 70th birthday makes you younger somehow. I am joking around my friend. The truth is that you are showing me every day that "age is only a number" as they say. Your imperious form, your intellectual vitality, your open-mindedness… you have nothing to envy to the young generation! Take care my friend! 
When you create a postcard, your order is processed within 24 working hours. After that, La Poste's delivery times apply:
For France and Europe: 2 to 6 working days
For the USA, Canada and Australia: 4 to 12 working days
Other destinations: 1 to 3 weeks
Postcard size: 10×15 cm & Event card: 14x14 cm
Postcard format: recto/verso, greeting card: 4 pages
Postcard paper 330g - Event card paper 280g
Envelope : included
Shipping costs: included worldwide
All our cards are made in France
Do you want to send a lovely birthday card?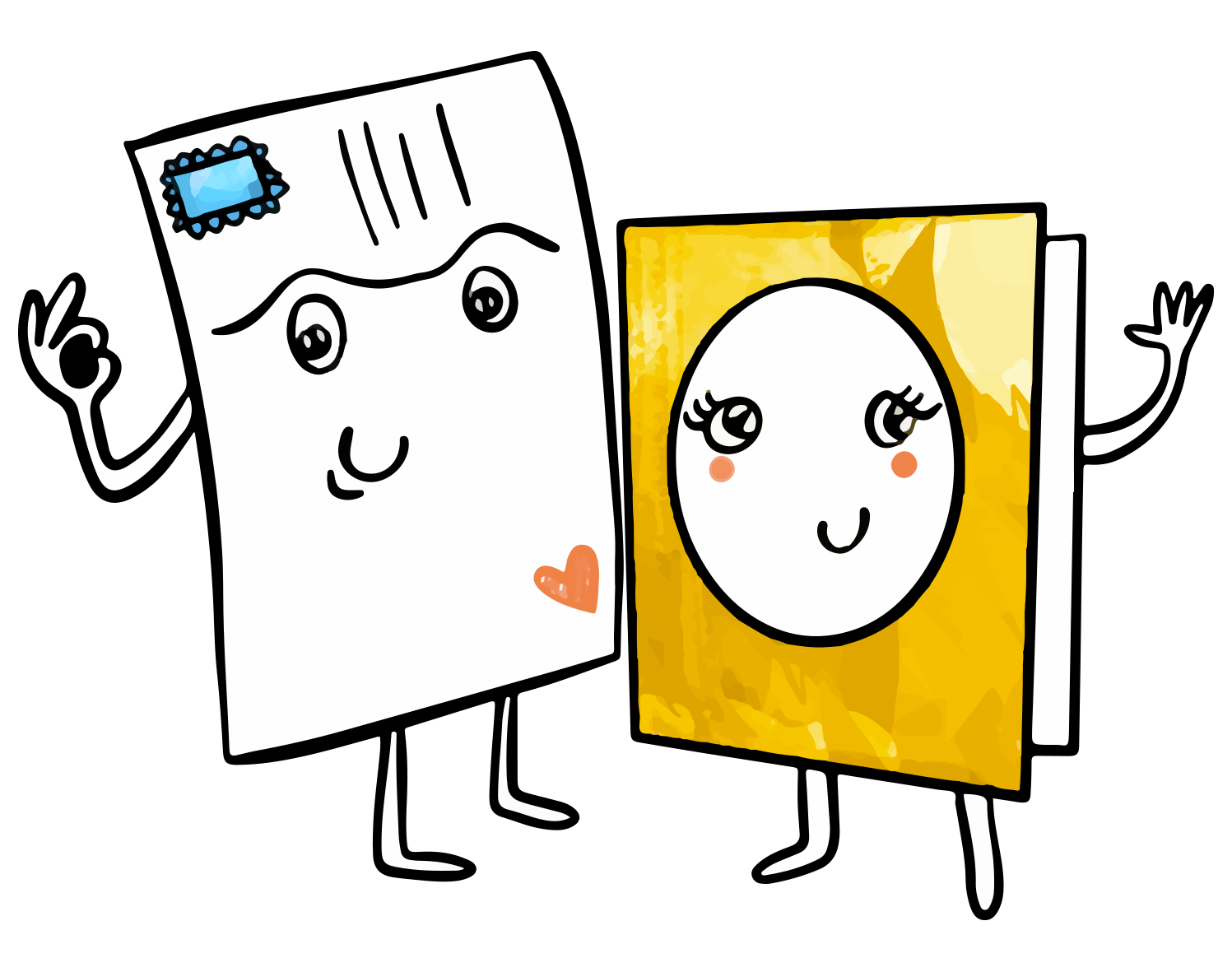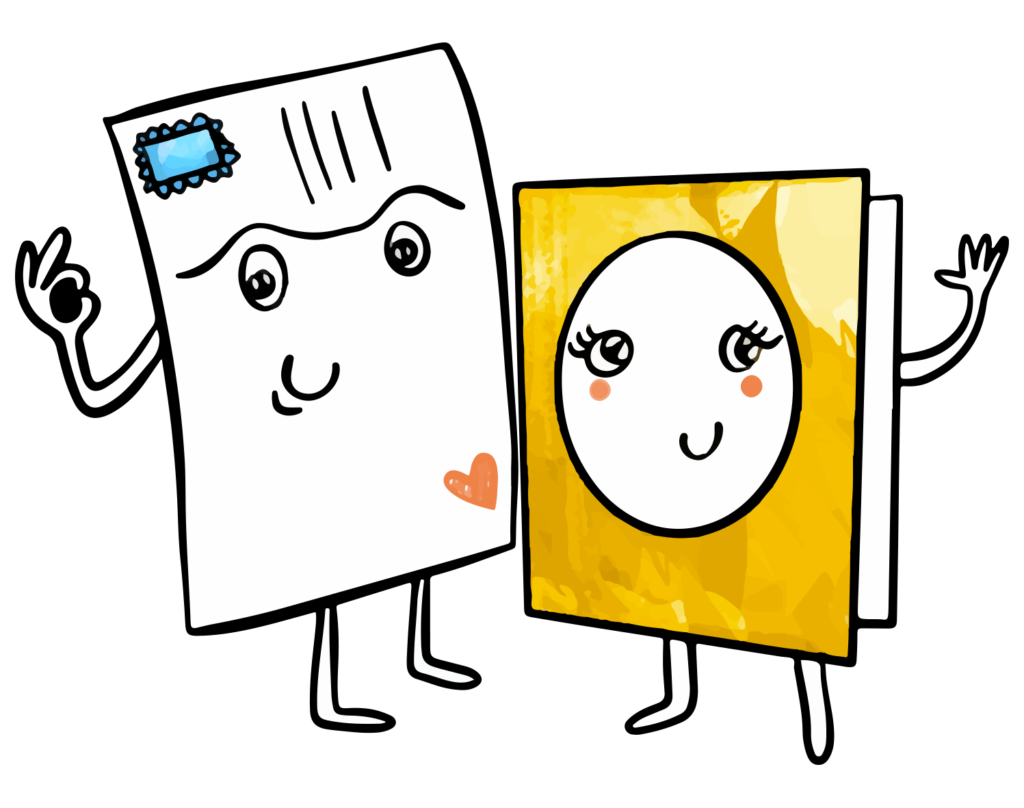 Need help? Any questions? Our team answers you within 24 hours, 7 days a week
You're willing to congratulate your best friend or a close relative for his or her 70th birthday? Great idea! With Fizzer, you can capture this beautiful moment with a personalised birthday card.
How to write a 70 years old birthday message?
In order to write the perfect birthday card, it's pretty simple. All you have to do is be sincere. Feel free to share your feelings and favourite memories with your close one! Even faster: you can browse through our selection of birthday texts to get inspired!
How to create a birthday card with Fizzer?

In just a few clicks, you'll be able to create an unforgettable birthday card.
First, launch the Fizzer App, available on mobile phones (iOS and Android), computers and digital tablets. Then, create your Fizzer account and pick the pack of credits that suits you best. And that's it : you'll then be able to create lovely birthday cards.
In order to do so, browse among our collection of birthday cards and select your favourite design. Then, add your favourite pictures on it in order to share a very personalised birthday card. You can for instance celebrate your favourite memories with your loved one, by adding up to 6 pictures. Write a lovely birthday message on your card, sign your card and add the postal address of your recipient. And you're covered! Once your order is confirmed, the Fizzer team will gladly print, stamp and send your sweet surprise.