Postcard format (10x15 cm) or event card (14x14 cm)

Customizable at will

Envelope included

Printed in France
How to send your photos by card with Fizzer?
Choose your best photos
Capture beautiful moments, choose a template and personalize your postcard with your own photos. All occasions are good: trips, birthdays, weddings etc.
Add your message to your card
Once your photos are added, color your text and select the font of your choice. Personalize your stamp with a photo and sign with your fingertip!
Select one or more recipients
Sending a postcard with Fizzer means having the opportunity to please the whole family! Add your contacts to your address book and select one or more recipients for the same card.
Make people happy with a card in your image
Your postcard is stamped and sent in an envelope to protect your words and photos. Thus, your loved ones discover a real postcard in their mailbox, worthy of being displayed on the fridge!
10 birthday text ideas to celebrate your 70th birthday
One of your relatives is about to celebrate his 70th birthday and you would like to wish him a happy birthday? Such an event is worth celebrating! Whether it's your beloved husband or wife, a member of your family or a long-time friend, a 70th birthday is immortalized with a beautiful present. What if, this year, you showed special attention to your loved one, with a beautiful birthday card, both modern and timeless? Blowing out 70 candles doesn't happen to everyone, or every day... Mark the occasion as it should be, with a original greeting card. Can't find the right words? Draw inspiration from our selection of 70th anniversary texts. Sometimes poetic, sometimes classic or offbeat, these birthday messages will mark the spirits for sure!
For a friendly 70th anniversary text
"Happiness, health, prosperity"
Happy birthday my dear friend! For your 70th birthday, I wish you, my lifelong friend, to continue to shine as you do! Happiness, health, prosperity, and thousands of beautiful memories in the company of your loving family. I kiss you.
"Your youth is eternal"
Welcome to the very select club of septuagenarians my good friend! Together, we have seen green ones and unripe ones. With this pretty personalized card, I would like to wish you a happy birthday. Today, you may be getting older, but your youth is eternal. Take advantage of this day my Luc, and have a very nice birthday. We'll toast to that soon, say?
"Happy Birthday"
To my most faithful friend,
I wish you a wonderful 70th year. Or should I say 71ᵉ? To tell the truth, I never know from when to count! On this occasion, I would like to send you my best birthday wishes. May this year be beautiful, rich in projects. That it rhymes with happiness and good health. Your heart is now full of wisdom, and it deserves the best.
For a classic 70th anniversary text
"As invigorating as when you were 20"
70 years is something to celebrate! I find it hard to believe that you are already entering a new decade, my beautiful cousin. You definitely don't look your age. As invigorating as you were when you were 20, still as radiant as ever, I wish you continued growth as you do so well. I send you my tender thoughts and wish you a wonderful birthday. See you soon
"The Fulfillment of a Lifetime of Happiness"
To celebrate one's 70th birthday is to celebrate the fulfillment of a lifetime of happiness. It is also a chance, my darling, we must not forget it! I would like to wish you a birthday as wonderful as you are. You can be proud of what you have accomplished. Today, you lead a full life, surrounded by your family, your friends. You have the maturity of people who have already lived well, and yet. There always shines in you an eternal youth. What can I say to you, big sister? Except that I love you, and I'm proud of you. Have a very nice birthday. You are far from me, but I think very much of you. I hope to see you soon! Lots of love.
"A wonderful 70th birthday for my love"
To my very tender love,
It's been more than 40 years since our paths crossed. Since then, my love has continued to grow for you. 5 children and a long life together later, I look back and say to myself "oh how lucky I am to have met him". I love you so much, and wish you a wonderful 70th birthday. Love, health, happiness, and many years by my side, I hope.
Ready to write a beautiful birthday card?
For a poetic 70th anniversary text

"At 70, take your time"
My favorite pastime is letting time pass, having time, taking your time, wasting your time, living out of time." declared the brilliant writer Françoise Sagan. 
What a beautiful philosophy, don't you think? I really like this quote, and it reminds me of you. Carefree, dreamy, optimistic, like Françoise. I wish you a very happy birthday. For these 70 years, I wish you a bright future, a daily life made of laughter and love. A future, in the image of your person, in short. 

"Devote yourself to the people you love"
"Each age has its pleasures, its spirit and its morals", Nicolas Boileau whispered to us. And he's right ! What a luxury, to be able to devote oneself fully to one's passions, to the people one loves, and to ourselves too. I loved celebrating my 70th birthday, my dear little brother, and I hope you will have such a beautiful time. On your birthday, and this new year, I wish you the best! See you very soon. I'm kissing you strongly. Your big sister.

For a humorous 70th anniversary text

"70 years, the good life"
At 70, we can say that we can really start to take it easy… The children have left and lead, for the most part, their little family life. With a bit of luck, the grandchildren themselves are old enough… No more need to babysit them every weekend. No really, at 70, it's the good life! A few more years, and you'll see my friend, society you will forgive everything! And if not more seriously, have a happy birthday. I kiss you.
"Seventy and all your teeth"
So my dear friend, the least we can say is that you don't look your age at all! Every day, you prove to me that age is "really in your head", as they say. Your Olympic form, your intellectual curiosity, your open-mindedness… You have nothing to envy to Generation Z. Try to celebrate your birthday reasonably, on the other hand… You're still not 20 anymore. Come on, take care, friend! 
When you create a postcard, your order is processed within 24 business hours. Then, it is the delays of La Poste that apply:
France and Europe: 2 to 6 days
USA, Canada and Australia: 4 to 12 days
Other destinations: 1 to 3 weeks
Dimensions postcard: 10×15 cm & Event card: 14x14 cm
Postcard format: front/back, event card: 4 pages
Postcard paper 330g - Event card paper 280g
Envelope: included
Shipping costs: included worldwide
All our cards are made in France
Want to send a beautiful birthday card?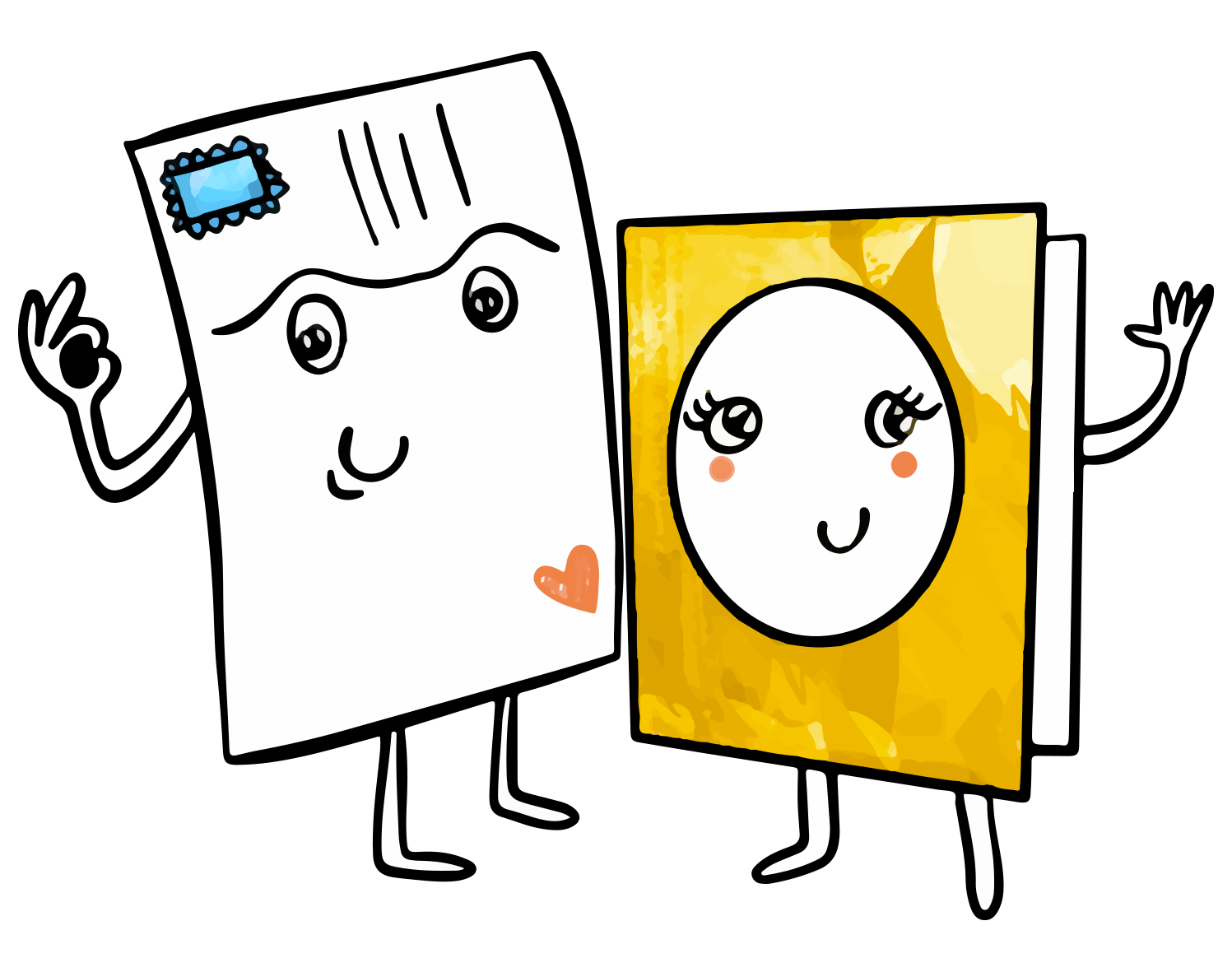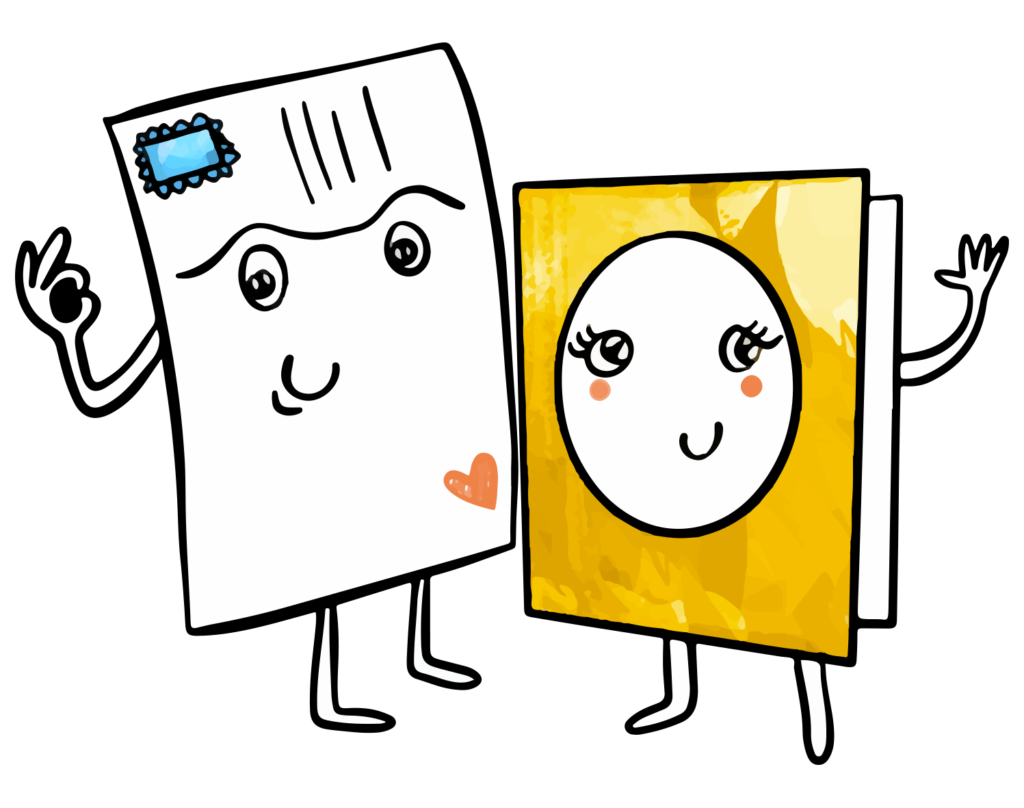 Need help ? A question ? The Fizzer team responds to you within 24 hours, even on Sundays!
Would you like to surprise your best friend or a family member with a beautiful birthday card? Excellent initiative! With a pretty personalized greeting card, you will leave an indelible mark on this great event.
How to write a 70th anniversary text?
To write a successful birthday card, it's very simple, you just have to be sincere. Do not limit yourself to agreed phrases. Instead, share your feelings, your memories... If you're not very comfortable with words, don't hesitate to mention your favorite quote. Or simply pick from our selection of birthday texts!
How to create a birthday congratulations card?

With Fizzer, you can create a memorable invitation card in just a few clicks.
Start by installing our application, on the device of your choice. This can be your phone (Android or iOS), tablet or computer. Once your Fizzer account has been created, choose the credit pack that suits you best. And that's it: you can then launch into your wonderful creations.
To do this, browse our collection of birthday cards and choose your favorite design. Then it's time for personalization: you can add up to 6 photos to your card template. The opportunity to celebrate all your fondest memories with your loved one. Then write a nice birthday text to celebrate the 70th birthday of your friend or relative. Sign your lovely note then add your personalized stamp. Add the recipient's mailing address, and voila: your surprise is on its way! The Fizzer teams will take care of printing, putting in an envelope, franking and posting your personalized greeting card.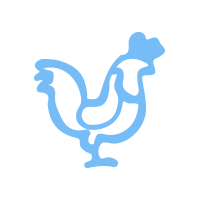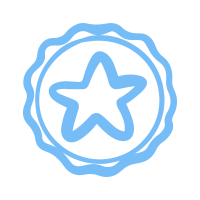 Imprim'vert certified paper