A festive, romantic and original ceremony 🎊
Surprise your guests with a Boho wedding
Do you imagine your wedding as a big festive gathering of family and friends? You want to go off the beaten track with a natural, free, colourful wedding? You dream of a ceremony with gypsy, oriental, Bohemian, Amerindian or Celtic influences? Opt for a Bohemian wedding! The watchwords: joy, nature, culture, freedom and music. Discover how to create a Boho wedding invitation that will reflect your ceremony! Discover our best advice for you to organize a Boho wedding that will amaze all your guests.
3 tips to make your invitations a success 🎨
👰 Send your wedding invitation at least 3 months before the ceremony
📍 Mention important details: name and address of the appointment, date, time
🗓 Ask for an RSVP, with a deadline
A bohemian wedding is a whole world. For your invitation, opt for a traditional square and folded format. Then, make your guests travel with artistic and ethnic motifs: oriental, boho, feathers, dream catchers, wild flowers. Opt for natural colours but also punchy touches such as burgundy, orange, pink and blue.
Announce your ceremony with a dynamic and original announcement text. The goal: set the tone of the event! Here you can choose a classic structure or opt for something more offbeat or even humorous. It's up to you to find the message that suits your personality. 
Romantic
With bouquets of flowers, the little messenger of the heart announces a great happiness: the wedding of Lola and Yaël on August 22nd, 2021 at 3:30 pm at the town hall of Maisons-Alfort.
Joyful
Love can be summed up in one simple word: yes. We will finally say "yes" in front of the mayor of Cassis on July 5, 2020 at 3:30 pm.  We will then meet for a vin d'honneur in the lobby of the town hall. Chloe & Molly
Bucolic
After years of living together, we decided to take the plunge. We invite you to celebrate our wedding on Saturday 22nd August 2022 at the Nantes town hall at 2.30pm. At the end of the ceremony, we will meet for a bucolic moment at the Manoir du Pas-Jahan.
Ready to start your creation?
Dress, decoration, meals, activities... How to organize a Bohemian wedding?
Your outfits: vintage and chic
Man and/or woman, for a bohemian wedding, choose materials related to nature: linen, lace. Above all, choose flowing fabrics... princess skirts are not for you! Imagine yourself in a lace wedding dress with long sleeves or a cotton or linen suit. On the colour side, combine white with bright, natural colours such as pink, purple and red, which will remind you of oriental, indie, nomadic and gypsy influences. For more authenticity, accessorize your outfit with ethnic objects? A wreath of flowers, golden bracelets, back necklaces, headbands and why not henna!
Your decoration: nomadic and ethnic
For decoration, use wildflowers in your announcement, your dishes, but above all: in many carpets stacked on top of each other. Create an arch combining veils and flowers, accompany them with pennants and multicoloured lanterns. And why don't you break the rules with unusual objects in a wedding? Teepees, a marquee, a van, armchairs, cushions scattered here and there or even: a silver retro caravan. 
Here are some decorations ideas:
Wild flowers

Lanterns and pennants

Wooden Arch

Dreamcatchers

Carpets of all kinds
Your meal: convivial and practical
We want to tell you... make yourself at home! If you want to get the most out of your wedding, opt for a warm and practical meal that will allow your guests to stroll, talk and dance. Opt for dishes to pass around, snacks to take away and why not a food truck. After all, we're here to have fun, right?
Your activities: funny and dynamic
Take advantage of the environment to organize funny and friendly wedding animations. Organize wheelbarrow races, tug-of-war, dance classes or a photo booth... in short, a whole host of activities that will entertain your guests and create a connection during the evening. 
Ready to create a Boho invitation?
I choose a colourful announcement with ethnic patterns
I personalise it with photos of the two of us
I send all my invitations in a few clicks
How to create a Boho wedding invitation with Fizzer?
Pick your favourite invitation
All our invitations are drawn by our two designers. Find the invitation that suits you among the many unique models at Fizzer: floral patterns, ethnic decorations, bright colours or pastels.
Add photos of both of you
Whichever card you choose, illustrate your bohemian wedding announcement with photos of yourself: portraits, holiday memories, first outings together?
Write and personalise your message
Write a dynamic text that will set the tone of the event. Go for a friendly message and why don't you add a touch of humour. Personalise it with a nice colour, font and emojis.
Send your cards
Is your Boho wedding invitation ready? Select your guest list and it's done! Fizzer prints, stamps and ships your invitation in an envelope all over the world.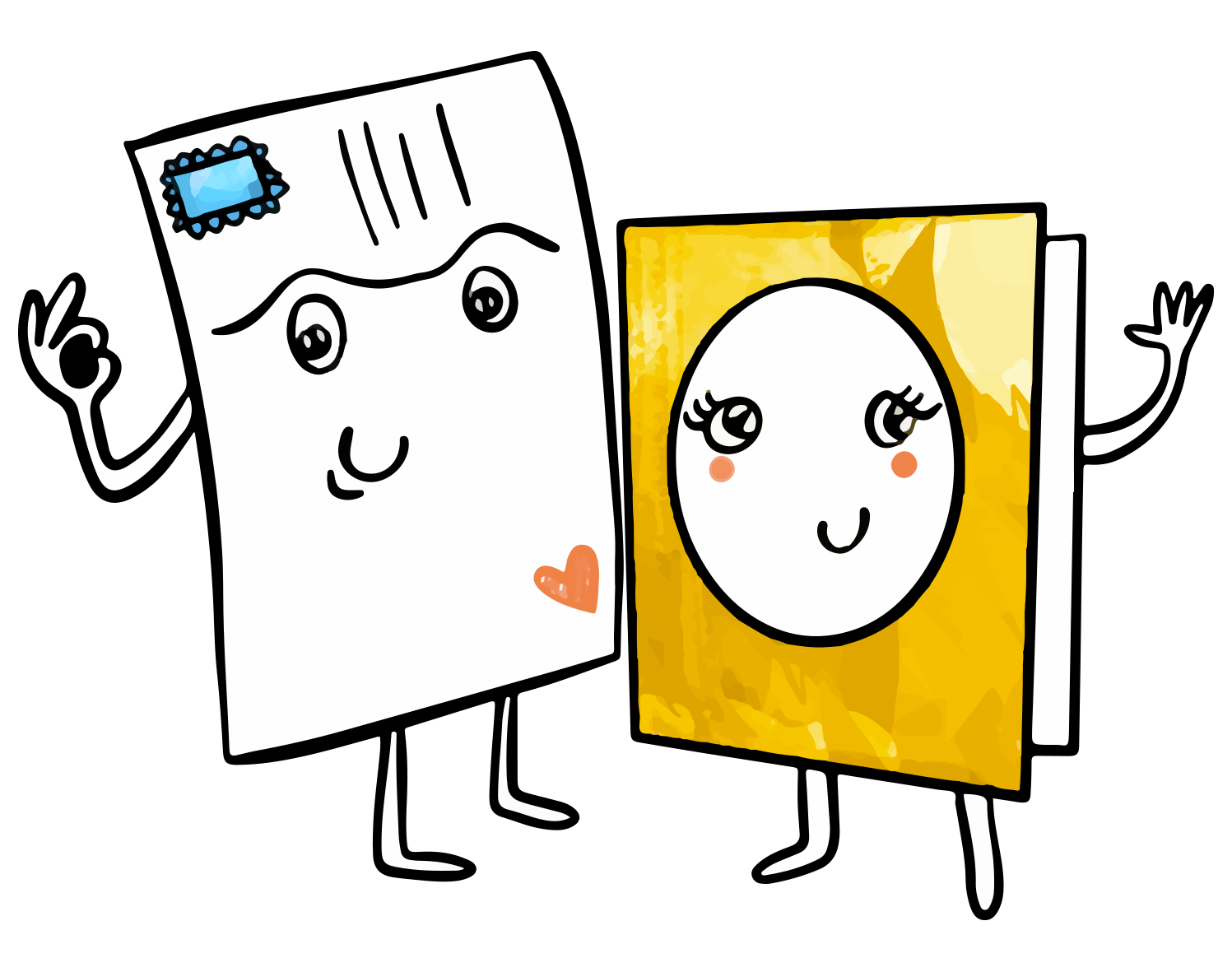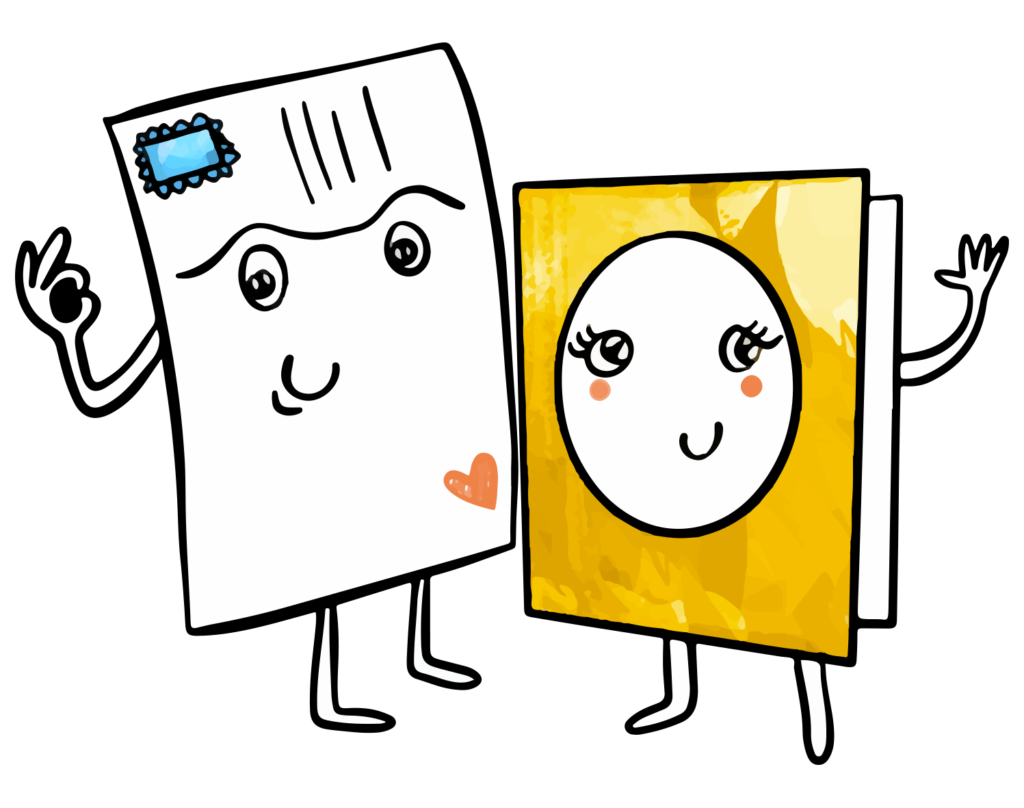 Need help? Any questions? Our team answers you within 24 hours, 7 days a week
A bohemian marriage to the rhythm of music and freedom
Organizing a bohemian wedding, whether it's chic or offbeat, means making it rhyme with the joy of living moments with family or friends. Immerse your guests in a marginal and joyful atmosphere.
To do this, start by refining the tone of your bohemian wedding announcement. Choose a dynamic and cheerful tone. Then, focus on the decoration: sprinkle your tables with wild flowers. Arrange the space with ethnic carpets and cushions, dream catchers, tents, lanterns and pennants. Finally, surprise your loved ones with a Bohemian wedding dress, simple and refined. Go for a long flowing dress, a bridal bouquet with red or purple tips, a wreath of wildflowers and a suit in burgundy, navy blue, brown or green.
The key to a successful Bohemian marriage is happiness, eclecticism and conviviality! Be close to your guests, dance, be relaxed. In short, have fun! It is this atmosphere that constitutes the Bohemian wedding. It's similar to a country wedding, which you might also like!
Match your wedding paper to your ceremony
Create, thanks to the Fizzer application, a harmonious and personalised wedding paper stationery. Start with a Bohemian Save the Date to lock your guests' calendar. When the organization is done, send a gypsy wedding announcement to indicate the place, date and time of the event. And, to close the most beautiful day of your life, thank your guests with Bohemian and ethnic thank you cards. If you want to spoil some of your loved ones, surprise them with a wedding photo book as a souvenir of this precious day.
Discover wedding styles that might suit you: rustic, original, elegant, vintage...