Rustic Wedding Invitation
A natural, romantic and warm ceremony 💐
If you dream of a simple and convivial wedding where flowers, lanterns, wood, authentic decoration and romanticism are the order of the day, then the rustic wedding is for you. Immerse your guests in a rustic, chic and warm, floral and natural but above all authentic decor. Organize a ceremony that will leave room for emotion, family and joy and treat your guests to a bucolic feast in the countryside. Discover how to create a rustic wedding invitation that will reflect your ceremony! Discover our best advice for you to organize a rustic wedding that will amaze all your guests. 
3 tips to make your invitations a success 🎨
👰 Send your wedding invitation at least 3 months before the ceremony
📍 Mention important details: name and address of the appointment, date, time
🗓 Ask for an RSVP, with a deadline
Our Elegant & Rustic Invitations
A rustic atmosphere is a nice universe. For your invitation, opt for a traditional square and folded format. Then, take your guests on a journey with patterns that are both original and warm. Opt for wildflowers, ivy, bright colours such as yellow, poppy red and green, natural motifs that will bring back beautiful memories of your summer family holiday in the country. 
Announce your union with a hearty invitation text. The objective: set the tone for the event! Here you can choose a classic message or opt for something lighter or even humorous. It's up to you to find the message that suits your personality. 
Very happy to invite you to their wedding
Alice & Benoît are very happy to invite you to their wedding which will be celebrated on June 30, 2020 at 3:30 p.m. at the town hall of Aix-en-Provence, then at 5:00 p.m. in the church of the Holy Spirit. At the end of the ceremony, a cocktail will be served in the gardens of the Pavillon de Vendôme from 6:00 pm to 8:30 pm.
Love can be summed up in one simple word: yes.
Love can be summed up in one simple word: yes. We will finally say "yes" in front of the mayor of Cassis on July 5, 2020 at 3:30 pm.  We will then meet for a vin d'honneur in the lobby of the town hall. Alice and Clara
Cupid's got a compass in his eye
We invite you to celebrate our wedding at the Versailles Saint-Louis church at 3:30 p.m. After the ceremony, we will continue the festivities at the Domaine de l'Ermitage at 5 p.m.
Ready to start your creation?
Dress, decoration, meals, activities... How to organize a rustic wedding?
Your outfits: simple, elegant and natural
Man and/or woman, for a rustic and chic wedding, choose natural materials. Imagine yourself in a lace wedding dress, or a cotton or linen suit. On the colour side, combine white with solar and natural colours such as yellow, which will remind you the sun. Add touches of green for the gentleman's suit, poppies in the lady's bouquet. What if, for more authenticity, you added a symbolic object to your outfit? A wreath of flowers from your garden, a fabric belonging to your parents or grandparents. Play on naturalness and authenticity. Your memories will be even stronger!
Your decoration: recycled and floral
For decoration, think about recovery, noble materials that have a history, floral decoration. Imagine celebrating your union in a farm, a barn or your own garden. Install your guests on wooden benches, around tables decorated with flowers and white or gingham tablecloths. Decorate the space with wheat, hay, hangings, bouquets of wild flowers and even garlands of lights and lanterns to hang in the surrounding trees. 
Here are some decorations ideas:
Wild flowers

Lanterns and pennants

Antique jugs and old glass vases

Old barrels

Wooden panels and pallets
Your meal: fresh and local
Nothing better than fresh produce ordered from local producers to organize a warm and delicious banquet. Depending on your region, opt for fresh fruit and vegetable-based appetizers, serve homemade and light cocktails, order main courses made with local meat or legumes and local vegetables. Your guests will be even happier!
Your activities: simple and convivial
Take advantage of the setting to organise fun and friendly wedding entertainment. Organize wheelbarrow races, tug of war, apple fishing, croquet... in short, a whole host of outdoor activities that will entertain your guests in the evening.
Ready to create a rustic invitation?
How to create a rustic wedding invitation with Fizzer?
Pick your favorite illustration
All our invitations are designed by our two illustrators. Find the announcement that suits you among the many Fizzer's unique layouts.
Add nice photos of both of you
Whichever model you choose, illustrate your rustic wedding invitation with one or more photos of the two of you: portraits, holiday memories, first outings together?
Write your message
Write a heartwarming text that will set the tone for the event. Opt for a friendly message and add a touch of fun, why not, a touch of humour. Add colour, choose font and emojis.
Send your invitations
Is your rustic wedding invitation ready? Select your guest list and it's done! Fizzer prints, stamps and ships your invitation in an envelope all over the world.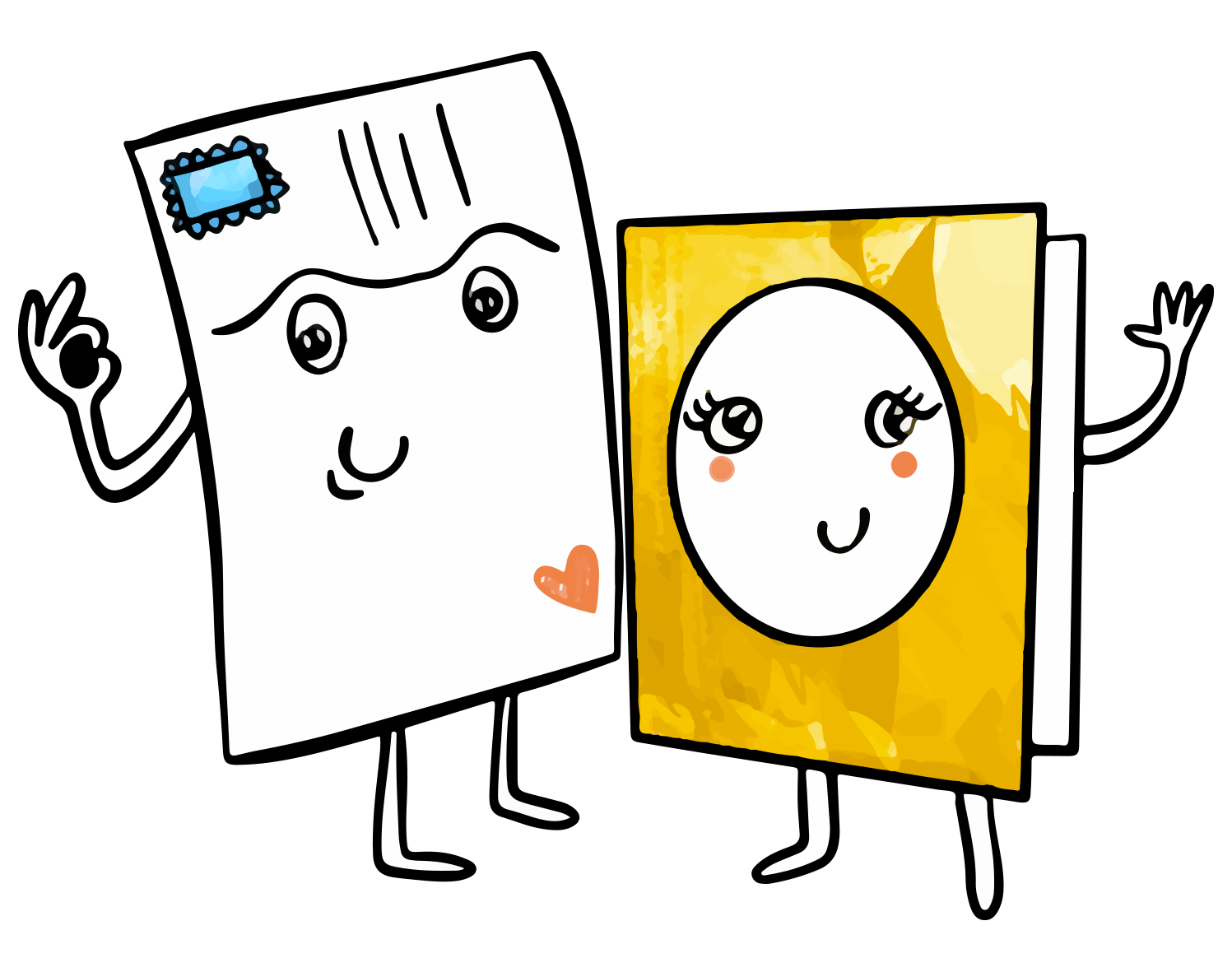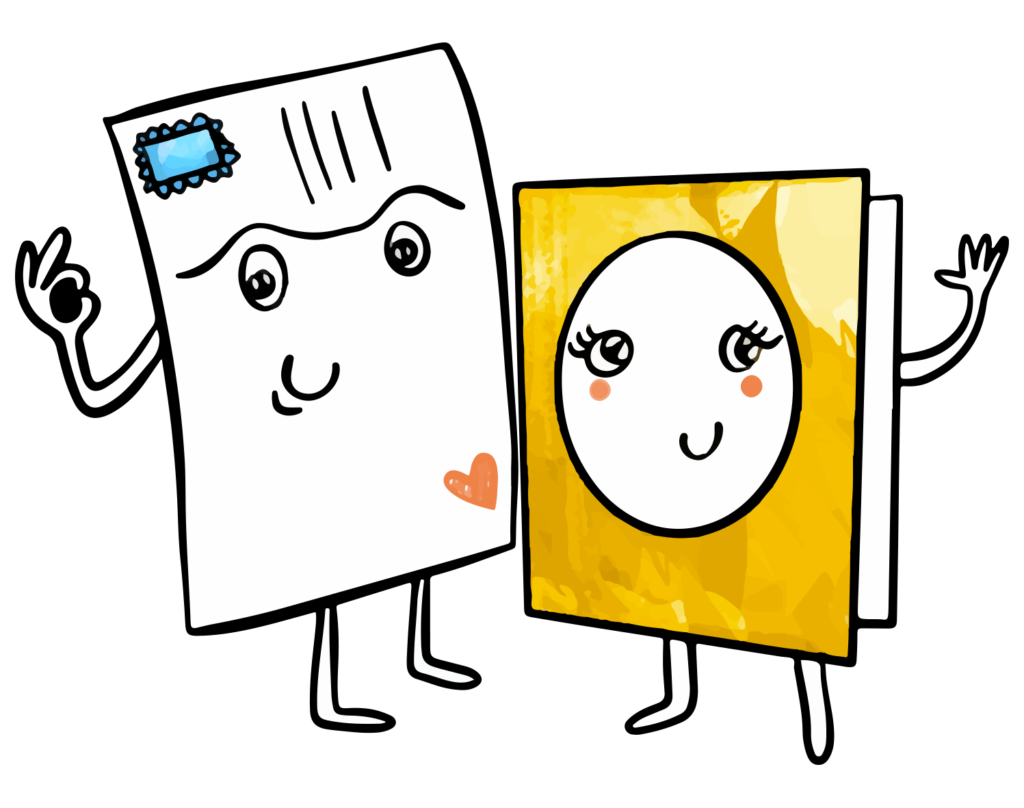 Need help? Any questions? Our team answers you within 24 hours, 7 days a week
A rustic wedding to the rhythm of memories
Make your rustic wedding rhyme with the sweetness of memories with family or friends. Immerse your guests in a bucolic and joyful atmosphere. To do so, start by refining the tone of your rustic wedding invitation. Choose a friendly and cheerful tone. Then, focus on decoration: sprinkle your tables with field flowers (sunflowers, poppies, lavender, daisy). Arrange the space with natural recycled materials: wood, linen, straw, wicker. Finally, surprise your loved ones with a simple and refined country wedding dress. Opt for a long or short flowing dress, a bucolic bridal bouquet, a wreath of wildflowers and a fresh and softly coloured suit. The key to a successful country wedding is you and your shared memories! Be close to your guests, laugh, be relaxed. During your speech, bring back sweet memories. And, above all: have fun with good-natured activities. This is the atmosphere that makes up a country wedding. It's similar to a bohemian wedding, which you might also like!
Match your wedding paper to your ceremony
Create, thanks to Fizzer, a harmonious and personalised wedding stationery. Begin with a rustic Save the Date to block the agenda of your guests. When the organization is done, send a country wedding announcement to indicate the place, date and time of the event. And, to close the most beautiful day of your life, thank your guests with elegant, country style thank you cards. If you want to spoil some of your loved ones, surprise them with a wedding photo book as a souvenir of this precious day.