Girl's birthday invitation
Creating birthday invitations for your daughter can quickly become a true hassle. Don't worry though, we got you covered! We gathered all of our best tips to create the most fabulous invitations to celebrate this very special day for your little girl. We added to the mix a few message ideas to write on your personalized birthday party invitations, in case you're running out of inspiration. Feel free to break the codes with an unconventional theme for your daughter's birthday party. She will surely like it (and her friends too!)
What to write on a birthday card? 3 messages ideas to a great birthday invitation for girls
A little girl's birthday party is a really meaningful moment for her. Nothing beats a very original message that suits her personality and taste. Write it on an awesome personalised birthday party's invitation card, and you have it! A sensational way to invite your daughter's friends over. 
Idea n°3:


written by parents
"You are invited to Sophie's birthday party on Sunday afternoon, starting at 2pm. We will be celebrating her 5th birthday around a big chocolate cake and all of her best friends (that's why you are invited too! 😉)
Let's create an awesome invitation card for your daughter's next birthday party!
3 reasons why you should send personalised birthday invitations for your daughter's party
Why should you create a personalised invitation card for my daughter's birthday party? We put together a short list of 3 good reasons to be creative for your little girl's birthday.
Celebrating a
very special occasion
Special occasion means special invitations! Each birthday is a once-in-a-lifetime event and should be celebrated so. Nothing feels better for a birthday party than sending a kind and personalised invitation to your daughter's friends.
Make people happy
Creating and sending an invitation to your daughter's birthday party is a kind gesture and it will make your loved ones feel so happy! Getting a nice birthday card made with love in the mail really does make you feel special. 
Gather people 
With Fizzer, you bring the people you love together! When you send a personalised birthday invitation for your daughter's party, you gather all the most important people in your little girl's life. They play, laugh and have fun together. And that's the best part of a birthday party!
Are you ready to throw an incredible birthday party for your amazing daughter? Let's start with invitations
How to create an invitation for your daughter's birthday party with Fizzer?
Choose a birthday card that you and your daughter like
Pick one within all of the birthday cards themes we offer. Choose the one that will suit your little girl's taste! Let your imagination and creativity run wild, and give your child the opportunity to make the final choice. It's her birthday, after all! 😊
Upload your daughter's best photos on the Fizzer app
Add your own photos to personalize your daughter's birthday invitation card. Be creative! Her friends will love to see these happy memories shared with her!
Add a personalised message that suits your daughter's personality
Next, you only have to add a personalised message to your birthday invitation. Stay safe with a classic message, or try being more original. But don't worry, if it's written with love, it will be appreciated regardless!
Send the invitation and make people happy
That's it! You are ready and equipped to send to all of your guests a great invitation to celebrate your daughter's birthday. 
Ready to send a wonderful birthday card to all of your guests?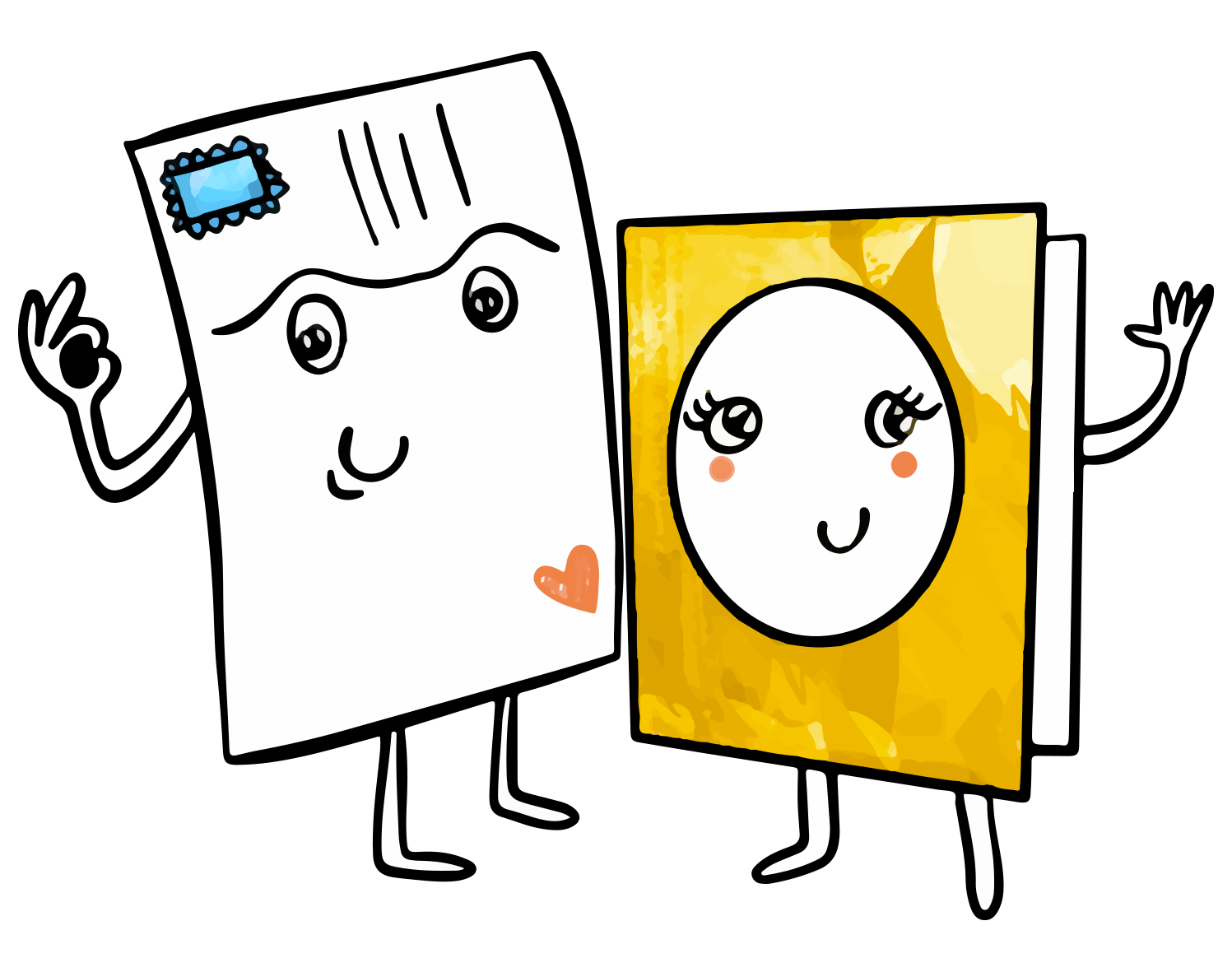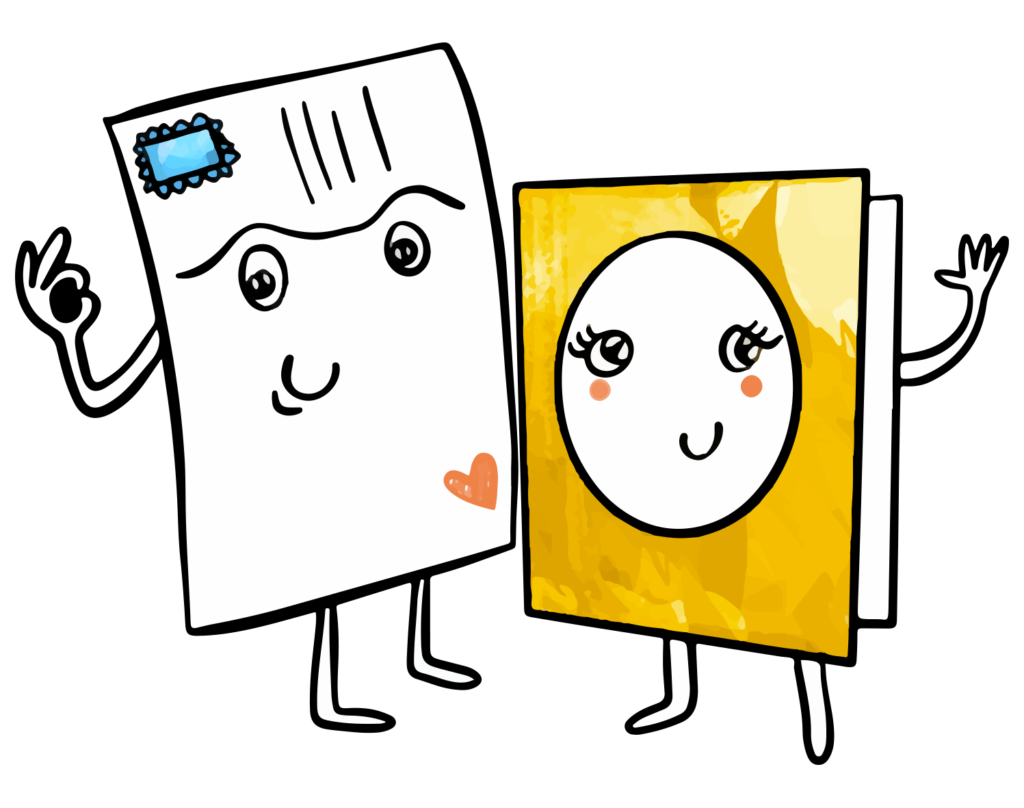 Need help? Any questions? Our team answers you within 24 hours, 7 days a week
Want to snazz up the old invitation card? Fizzer helps you send personalised cards throughout the world. All you need is your smartphone or computer in order to create a unique card with your own pictures. What if, this year, you sent your more personal cards yet?
How can I send a personalised invitation card with my pictures?
It really is a piece of (birthday) cake! Download the Fizzer app on your smartphone or log in with your browser. First, acquire some credits. Then, choose your invitation among more than a hundred designs, add your best pictures and personalise the front with text and stickers. Now, time for some writing! Give free rein to your pencil and customise your text with the colour and font of your choice and a few emojis, if you so wish. Create your own stamp, select one or several recipients and Bob's your uncle! Your surprise is on its way, nicely tucked in an envelope.
How do I know my birthday card will arrive on time?
When you create your invitation, we process it within 1 working day. It is then printed, franked, enveloped and posted on every working day. Then, the French post delivery times apply. Count:
2 to 6 working days for France and Europe
4 to 12 days for the USA, Canada & Australia
1 to 3 for the rest of the world
All you have to do is create your birthday girl invitations in advance so that they arrive on time.