Creating birthday invitations for your daughter can quickly seem like a real headache. But do not worry ! We've rounded up our top tips for you on how to create fabulous invitations and bring everyone together to celebrate your daughter's special day. We even slipped some text ideas to write on your personalized cards, so that you are more inspired. For the theme of your birthday invitation card, do not hesitate to break the codes to create an original invitation that will please your daughter and her friends.
3 text ideas for a girl's birthday invitation
A little girl's birthday is a precious moment. Nothing better for that than an original text adapted to your child's tastes, to add to a sensational personalized birthday invitation card. 
Idea #1:
casual but formal
"Next Saturday is my birthday, I'm having a disguised party in my garden, it's going to be great! There will be sweets and cake.
Give us your answer before Wednesday. THANKS !"
Idea #2:
light but effective 
"I invite you to my birthday on Saturday May 23. I've planned a tea party and a scavenger hunt in the park.
Come on, let's have fun!"
Idea #3:


written by parents
"You are invited to Sophie's birthday on Sunday afternoon from 2 p.m. We're going to celebrate his 5th birthday around a big chocolate cake and all his best friends (that's why you're invited! 😉)"
Want to create an original birthday invitation for your daughter's birthday?
3 reasons why you should send personalized invitations for your daughter's birthday
Why create a personalized invitation for your daughter's birthday? We have concocted a list of good reasons that will make you crack up and make you want to please your daughter and organize her the most fantastic birthday.
Celebrate a
special occasion
Who says special occasion, says original invitation! Each birthday is unique and to celebrate this moment as it should be, nothing could be more special than sending a personalized note to your daughter's friends.
To please
Creating an invitation for your daughter's birthday is above all a thoughtful gesture to please your loved ones and your daughter's loved ones. Receiving a birthday card made with love warms the heart. 
Gather 
With Fizzer, you bring people together! When you send a personalized card for your daughter's birthday, you bring together all the people who are dearest to your child. And that is above all the magic of a birthday!
Ready to give your daughter the most unforgettable birthday ever?
How do I create a birthday invitation for my daughter with Fizzer?
Select the birthday card that your daughter (and you!) likes
Select from our birthday cards the one that best suits your child and suits their tastes! Give free rein to your creativity, and especially that of your daughter! After all, it's his birthday! 😊
Put your daughter's souvenir photos on the Fizzer app
Add your own photos to personalize your daughter's birthday invitation card. Be creative! Her friends will love to see these happy memories shared with her!
Add a personalized message representing your daughter's personality
Then, just add a personalized text to your card, you can choose to stay classic or dare to be original, as long as the message comes from the heart, it will be appreciated!
Send your card and have fun!
And voila ! You are ready and equipped to send an invitation to all your loved ones for your daughter's birthday party. 
Ready to send a card to all your guests?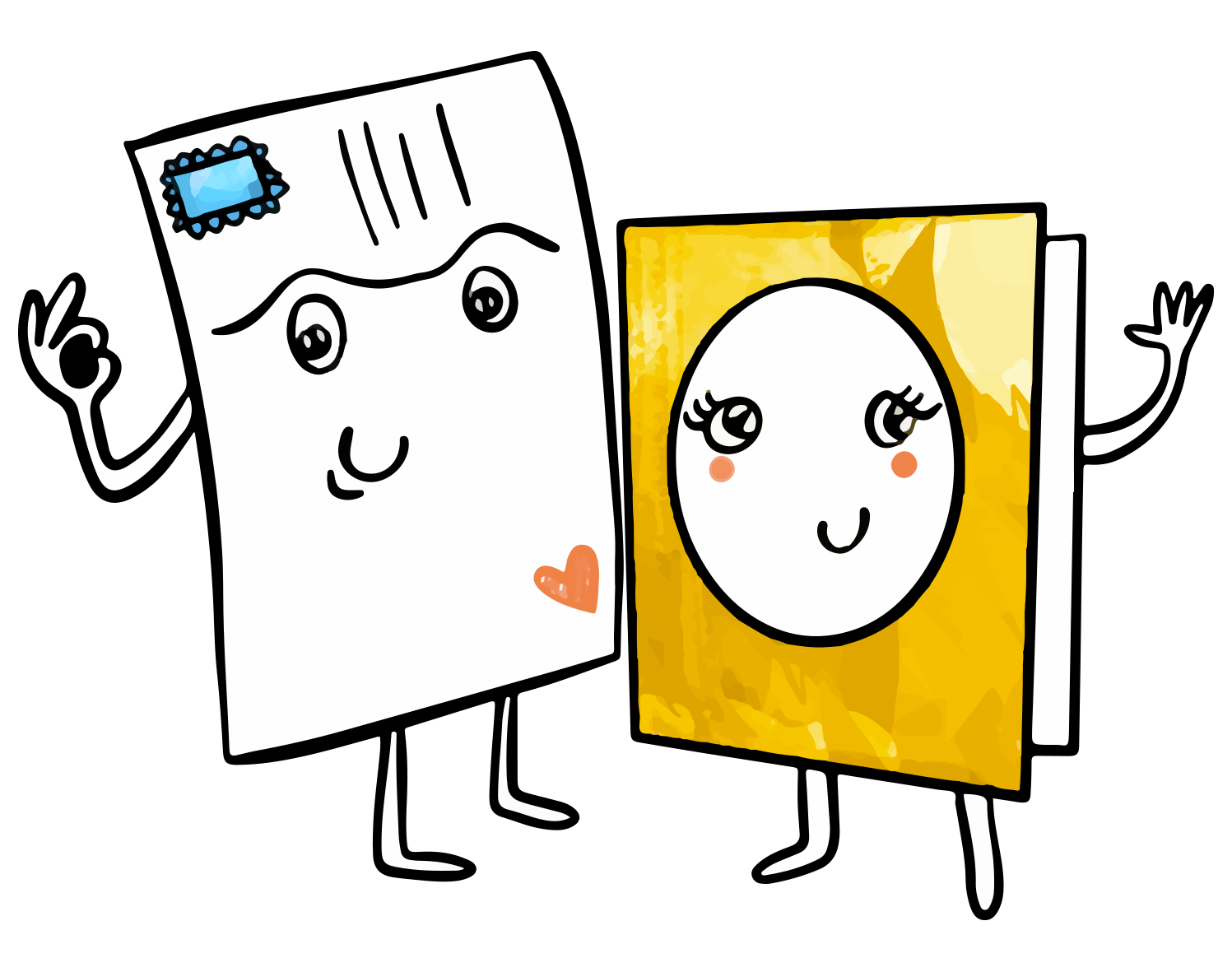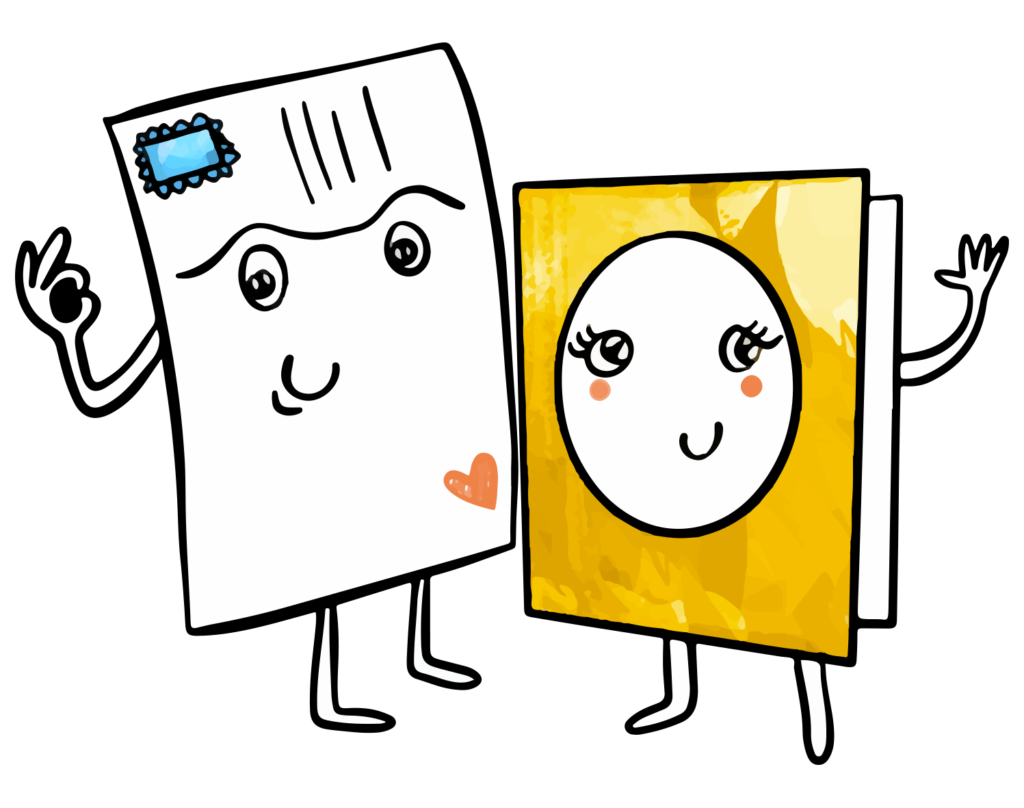 Need help ? A question ? The Fizzer team responds to you within 24 hours, even on Sundays!
Want to give a facelift to the traditional paper invitation? Fizzer allows you to send personalized cards anywhere in the world. Only your phone or computer is enough to design a girl's birthday invitation with your own photos. How about sending more personal cards this year?
How to create a personalized invitation with your photos?
It is very simple ! Download the Fizzer application on your smartphone or connect from the web. First, get some credits. Choose your invitation from over 100 templates, add your best photos and personalize your front with text and stickers. Then, place to the text! Let your pen guide you and personalize your text with the color, the font of your choice and some emojis. Create a stamp in your image, choose one or more recipients and voila! Your surprise is sent in an envelope.
How do I know if my birthday card will arrive on time?
When you create your invitation, it is processed within 24 business hours. It is printed, stamped and put in an envelope and then sent every working day. Then, it is the delays of La Poste that apply. It is necessary to count :
2 to 6 working days for France and Europe
4 to 12 days for USA, Canada and Australia
1 to 3 weeks for the rest of the world
All you have to do is create your girl's birthday invitations in advance so that they arrive on time.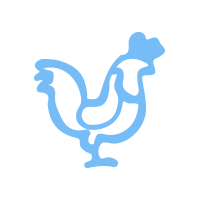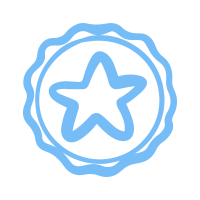 Imprim'vert certified paper