congratulations birth daughter
Welcome to the little princess!
Postcard format (10x15 cm) or event card (14x14 cm)

Customizable at will

Envelope included

Printed in France
How to send your photos by card with Fizzer?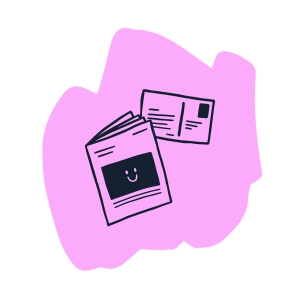 Choose your best photos
Capture beautiful moments, choose a template and personalize your postcard with your own photos. All occasions are good: trips, birthdays, weddings etc. Add your message to your card
Once your photos are added, color your text and select the font of your choice. Personalize your stamp with a photo and sign with your fingertip!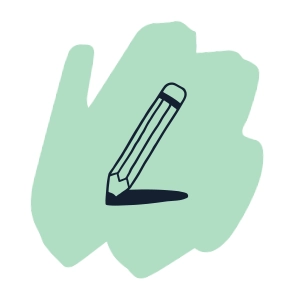 Select one or more recipients
Sending a postcard with Fizzer means having the opportunity to please the whole family! Add your contacts to your address book and select one or more recipients for the same card.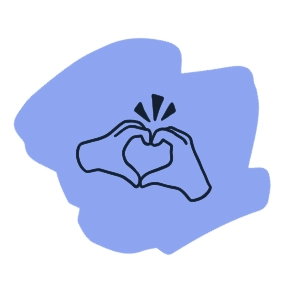 Make people happy with a card in your image
Your postcard is stamped and sent in an envelope to protect your words and photos. Thus, your loved ones discover a real postcard in their mailbox, worthy of being displayed on the fridge!
10 text models to celebrate the birth of a little girl
I'arrival of a baby is always a great moment in a family! When it comes to a little girl, it's a real profusion of sweetness and love... Celebrate this event as it should be, by showing your loved ones a nice attention! This time, no texting: you want to mark the occasion with an unforgettable congratulatory card. Never mind: with Fizzer, you can create personalized attention in just a few clicks. And if you lack inspiration to write your pretty wishes, do not hesitate to dig into our selection of congratulations on the birth of a girl, specially designed to celebrate the birth of a little princess or to wish only happiness to new parents.
Congratulate his birth with a classic text
"Congratulations !"
Congratulations on the birth of your beautiful baby girl! I wish a lot of health, joy and love to this little doll who is already chewable. Kisses to all three! 
"Children are an inexhaustible source of joy"
Welcome to the pretty Zoé and congratulations to the new parents! You will discover the joys of parenthood: children are an inexhaustible source of joy. Enjoy every minute, and congratulations again!
"Happiness, health, and smiles by the thousands"
Congratulations to the happy parents and welcome to little Mia! We are all very happy to hear this wonderful news, and wish your beautiful baby doll all our best wishes: happiness, health, and thousands of smiles. Enjoy these precious moments and good recovery to the mom. 
"Enjoy your little wonder"
The beautiful Léna is born: a small miracle of life that will fill the whole family with joy and tenderness. My sincere congratulations on this happy event! Be careful: the days will sometimes seem long to you, and yet, time will fly by at full speed. Enjoy your little wonder. 
"Welcome to your little fairy"
A new baby is moving into your home, and I couldn't be prouder! Your little angel will be able to take his first steps there, proclaim his first words, grow up carefree in a loving home. I have no doubt that you will shower your little fairy with love, and I can't wait to meet her! I kiss you hard and tell you very soon. 
I send my message of congratulations
Welcome this little girl with an original text
"A beautiful little miracle"
"Experiencing the birth of a child is our most accessible chance to grasp the meaning of the word miracle." declared the writer Paul Carvel. 
And miracle, it is indeed here! I wish you, my very dear friends, to take full advantage of your little treasure. The beautiful Héloïse takes after her parents: beautiful like her mom, mischievous like her dad! I have no doubt that she will break many hearts. Until then, take good care of her, and long live this little princess!
"Poetic congratulations"
My dear little Esme
I wish you laugh
of serenity,
Hugs, sunshine
And, of course, health,
Welcome to Earth
You'll see, we'll get used to it!
Congratulations to the new parents! 
"We are not born parents"
It is with great emotion that I learn of the birth of your beautiful little girl: congratulations to you! And remember: if you feel the pressure building up, that's normal. We are not born parents: like any profession, the essentials are learned on the job. I'm sure you'll make amazing parents. He does notWe just have to enjoy the fabulous chapter that is now available to you. 
Also congratulate the parents with a humorous text
"Fingers crossed"
Well, your little princess is born! All that remains is to hope that she will inherit her father's face and her mother's brain… I'm teasing you of course, I hope she takes everything from her mother. Congratulations to the happy parents! 
"Hang in there !"
All my wishes of happiness to this beautiful family who welcomes a little angel. You are going to be so happy! I would also like to give a deep thought to your sleep, which has left us. Come on, courage: everything will be back to normal in a few years! 
When you create a postcard, your order is processed within 24 business hours. Then, it is the delays of La Poste that apply:
France and Europe: 2 to 6 days
USA, Canada and Australia: 4 to 12 days
Other destinations: 1 to 3 weeks
Dimensions postcard: 10×15 cm & Event card: 14x14 cm
Postcard format: front/back, event card: 4 pages
Postcard paper 330g - Event card paper 280g
Envelope: included
Shipping costs: included worldwide
All our cards are made in France
Want to send your baby girl congratulations?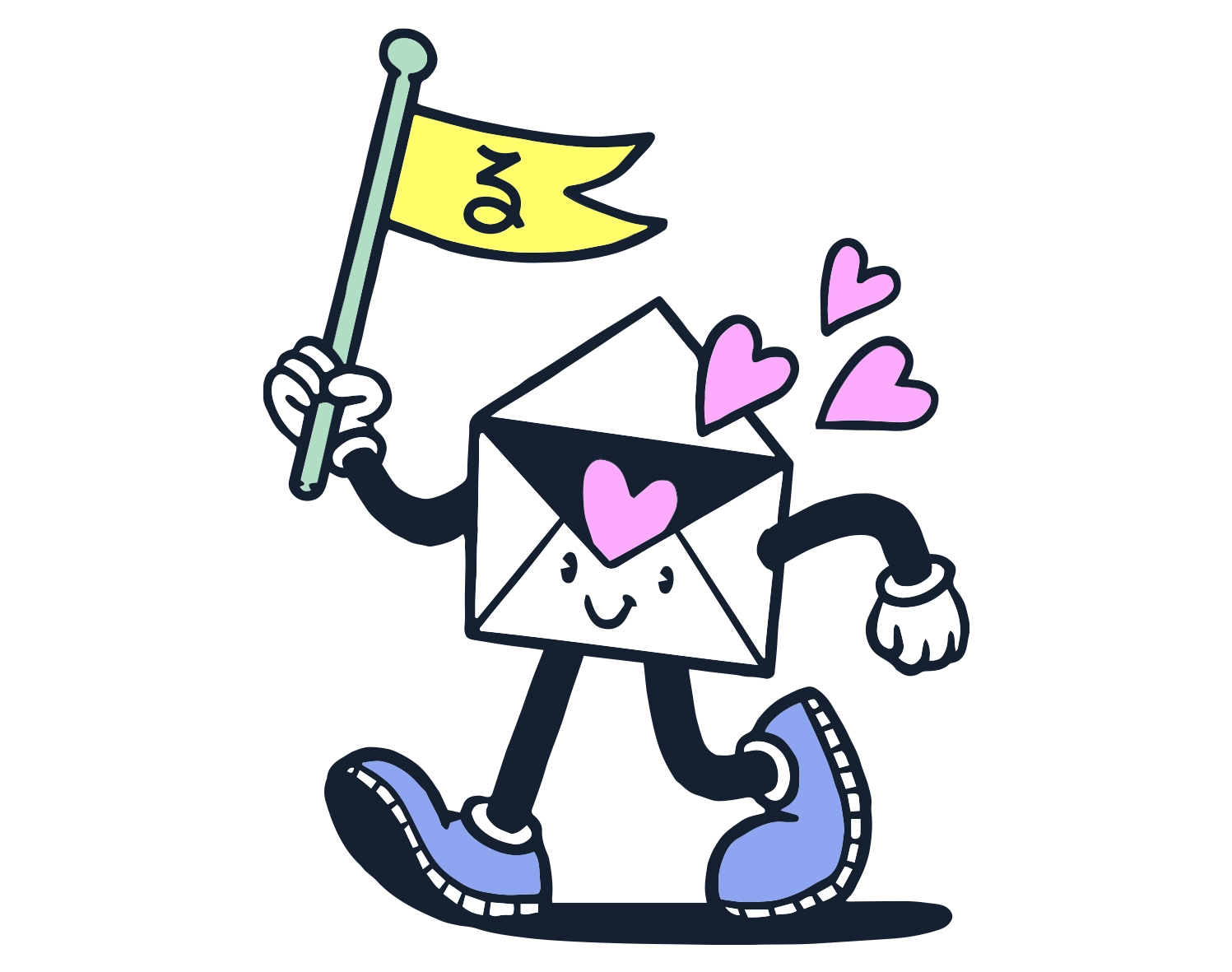 Need help ? A question ? The Fizzer team responds to you within 24 hours, even on Sundays!
Welcoming a child is a real gift from heaven. It is also a tornado of happiness, adventures and energy. Would you like to congratulate and encourage your loved ones on the new chapter they are starting today? Do it in an inspired way, by sharing a beautiful Fizzer card.
Why send birth congratulations?
By sending a beautiful message of congratulations, you encourage parents in this period which can sometimes be stressful, but that's not all! With a birth announcements original and personalized, you immortalize an event that means a lot to your loved ones. 20 years after its birth, the baby will be able to find a trace of its arrival on earth: isn't it magnificent? Finally, as we like to remind you at Fizzer, there is always a good reason to make the people we love smile, with a nice touch! 
How to create a beautiful congratulatory message with Fizzer?
With Fizzer, creating an unforgettable card is a matter of a few clicks. Start by downloading our application, available on mobile (iOS or Android), computer and tablet. Create your Fizzer account then select the credit pack that suits you. You can then let your imagination run wild. From our collection of 2,000 cards, you can choose the model that best suits you. You will then only have to slide the photos of your choice, for a personalized card at 100%. Add, to finish, a nice text of congratulations, sign, and voila! Once the postal address of your recipients has been added, our teams will hasten to print, put in an envelope, postage and send your pretty surprises. 
To which people around me can I send my congratulations on the birth of a girl?
An adorable little girl or even twins was born in your more or less close circle? You can congratulate the parents without hesitation with a pretty girl's birth congratulations card to personalize. Who to congratulate? First of all, it is customary to congratulate all the parents who will send you a birth announcement. They may later send you their thanks for the gifts you may have given their newborn. Congratulate your close entourage (brothers and sisters, cousins and cousins, best friends, children if you are grandparents) but you can just as well congratulate a colleague on being a dad for the first time! The birth of a baby, a little girl or a little boy, is an important event in the life of a couple. Share this moment with them and show them your support with one of the sample texts above to add to your card.
What to write as a girl birth message?
It is sometimes difficult to find the right words to congratulate young parents. And yet, a message for the birth of a girl can be so much fun! The best thing is probably to write a text that comes from the bottom of your heart and that you sincerely mean. Moreover, it is always pleasant for new parents to receive support, comfort, and even sometimes to be helped or relayed with their little baby.
Can we use your sample texts for the birth of a girl?
Of course, because they are there for you. We all know that sometimes inspiration can be lacking. And that's also why we've concocted these birth texts for girls, which you can copy/paste directly onto your birth congratulations card. We hope you find something to satisfy you!
How to send a note for the birth of a girl?
Meet on theFizzer app to select a card you like. You will find a multitude of different designs, for all tastes! Fill in your card, add a photo, your daughter's birth note and a little personal touch and… we'll deliver it to the recipient.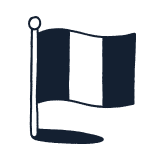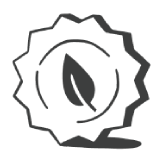 Imprim'vert certified paper