The summer is already here! Sun is shining, birds are singing, and you want to get the most out of it. Are you planning to go on an european adventure with your lover ? Maybe you're preparing a family trip in the mountains, or planning to wander on the French coast by yourself? No matter what your situation is, Fizzer offers you a selection of text a selection of text that you can copy and paste directly on your postcard, if the inspiration is missing! 
Postcard texts for your city break or holiday by the sea
"The coastline is gorgeous" 
Ola, como vai voce? We are having a wonderful time in Portugal. After spending a few days in Lisboa, we've just arrived in Carvoeiro, in the region of Algarve. The coastline is gorgeous and the beaches aren't crowded at all! It's a real paradise that we can call our own! Is everything good for you in Nice? We're thinking about you a lot, take care! X
"I am going to visit the Coliseum tomorrow"
Ciao Bella! Como sta? As you can see, I am here in Roma! This city is incredibly beautiful. Time itself seems to have stood still. Tomorrow, I am getting up early – It is the only way to avoid the tourists – to visit the Coliseum! Yesterday, I followed your advice and went to the Trevi fountain at midnight. You were right, with the lights it is even better! I am still hoping to meet my mysterious Italian soulmate, off an alleyway… Big kiss and see you soon!
"The weather is stunning in New-York"
Hi guys, what's up? Isn't it too hot in Paris with the heatwave? Here in New-York the weather is stunning, we're wandering a lot around the streets (even a bit too much for the kids!). The Big Apple is especially photogenic, it's a real pleasure. This afternoon, we're having a picnic in Central Park and will then visit the Empire State Building! We heard that the view is astonishing there. We might go for a ride in Broadway tonight if the kids aren't too tired! Love
"Greetings from Biarritz"
Greetings from Biarritz! I hope you're having a nice weather in Toulon? As for me, I'm really enjoying my time here. The family home is gorgeous, and the landscapes are as beautiful. We can see the Spanish lands from the beach downstairs. Also we can do a lot of sports: tennis, surf… there's a lot to do! I look forward to see you again, take care!
"Tomorrow night, we'll have dinner at La Croisette"
Hi guys! How's everything in Lille? We've just arrived in Cannes to pay (name) a visit. As always, the gentleness of the city has charmed us. We'll have a swim in the sea if the weather gets better - for now, it's been pretty cloudy. And tomorrow night, we'll have dinner at La Croisette, yummy! Kisses from Grandma and Grandpa!
Are you ready to send your first postcard?
Postcard texts for your holiday in the mountains or the countryside
"The view of the Mont-Blanc is stunning"
Greetings from Megève! How are you doing dear Grandpa? We're spending a few days in your hometown with (name), to breathe the fresh air from the mountains. The city has changed a lot ! However, the view of the Mont-Blanc is stunning! We're thinking a lot about you and look forward seeing you.
"We are going to wander next to the mottets"
Hi Mum and Dad! I'm here in Chamonix, it's a real change of scene from Paris! The sun is shining, Grandma is always in the garden having a sunbath. Grandpa, as usual, is reading a lot of books. Uncle (name) is supposed to arrive next Monday. If he's still up for it, we're going next week to climb a bit around the Mottets, to enjoy the view. Everything is OK at home? Love
"I really needed some fresh air"
Hello dear (name), how are you? As you can see, I'm enjoying my homecoming. I really needed some fresh air, so I took the kids in our family house in Anjou. It's their first stay in the region, (name) loves the bucolic walks, and the hide-and-seek games in the garden. If the weather is good tomorrow, we will visit the Mediterranean garden of Le Clos des Vignes. How are you doing in Bordeaux? I really look forward to seeing you, take care!
"Lake Annecy is wonderful"
Hi Grandma, everything OK with you in Marseille? I just landed in beautiful Annecy, with my honey. It's so romantic and Lake Annecy is gorgeous. I now understand why people nicknamed it the "Venice from the Alps"! The weather is great, it's warm, and there are a lot of activities to do near the Lake. This morning we did some pedal boat! We hope to see you very soon. Love
"I'm sending you love from Lubéron"
How are you doing dear (name)? I'm sending you love from Lubéron where I am staying with my in-laws. They are so welcoming, it is a real pleasure! Tomorrow, we are going to the National Park to go hiking. Everyone is an explorer here! Have you heard about the "Colorado provençal" in Rustre? I didn't know at all but it is fabulous! It just looks like Utah in USA, no kidding… Lot of love and kisses
Are you ready to write your summer postcard?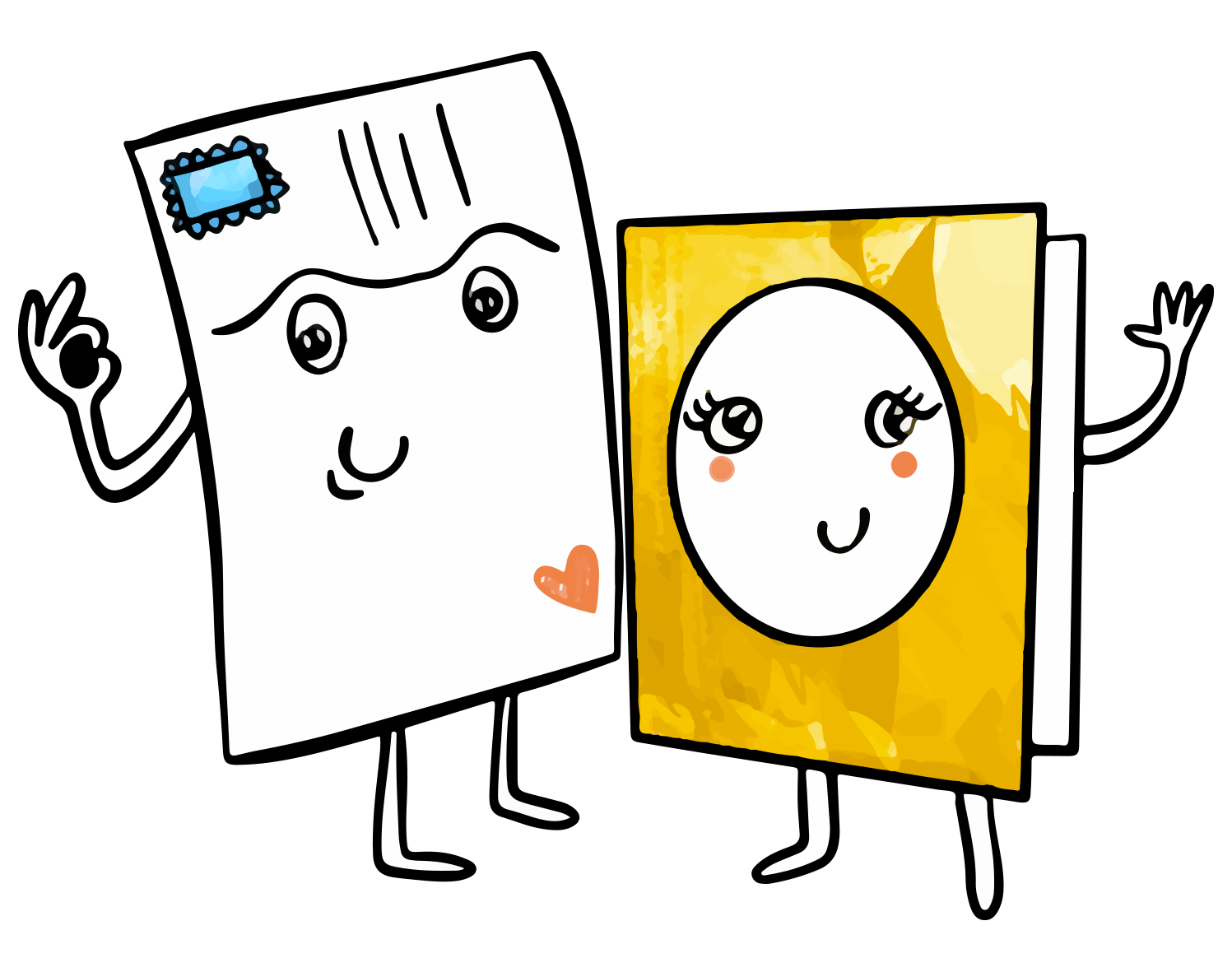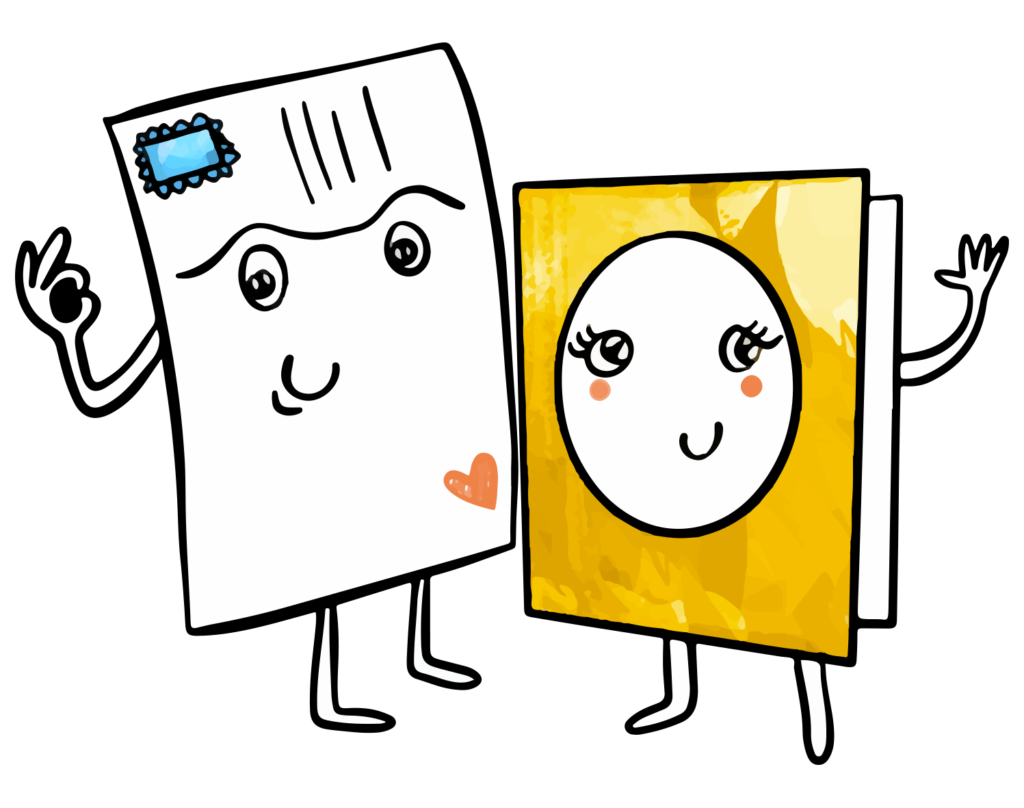 Need help? Any questions? Our team answers you within 24 hours, 7 days a week
This summer, you're going to the beach with your lover, hiking in the mountains with your family, or enjoying the countryside with your friends? However, you will clearly enjoy your holiday. Let's make them memorable with beautiful pictures and personalised postcards!
How to create a unique postcard with Fizzer?
Fizzer has only one commitment : make your greatest summer pictures turn into timeless postcards, almost instantly! The steps are quite easy: you only have to download the Fizzer App on your smartphone or digital tablet. In a few clicks, you will surprise your family or friends, with unique postcards. 
First things first, browse through our catalogue of postcards themes, especially drawn by our designers for you. Whether you're in Paris, Brussels or Greece, you'll find the postcard that highlights your trip perfectly and will showcase your destination. 
Once you've chosen your postcard template, all you have to do is drag into it only your nicest pictures. Then, feel free to add gentle words to your beloved ones (if you're lacking inspiration, use summer postcard text!). Don't forget to sign your card and add your digital stamp, along with the recipients. 
And we take care of everything from there! From the printing of the postcards to their shipping... We're dealing with all the logistics so you can simply enjoy your summertime. Take it easy with Fizzer!