Vintage Wedding Invitation
Today, you are the master of time! 🕰
A jump into the past for your guests
When we think of vintage, we often tend to think of the roaring 40s or the 50s. So yes, it's part of the theme but, have you also thought about a very retro wedding with a sixty's or eighty's look? Organizing a vintage wedding means inviting your guests to take a trip back in time, whatever the epoch you choose. Yes, the charm of yesteryear seduces a large number of future brides and grooms. Perhaps you are one of them? Follow us, we will explain how to create a vintage wedding invitation and give that retro touch to your wedding ceremony.
3 tips to make your invitations a success 🎨
👰Send your faire-part de mariage at least 3 months before the ceremony
📍 Mention important details: name, address of the appointment, date, time
🗓 Ask for an RSVP, with a deadline
Our Vintage & Retro Invitations
Vintage is a whole bunch of times. Are you guys more like roaring twenties? Go for gold and satin. More like '50s? Go for lace! More like the '60s? Choose a vintage wedding announcement in the colours of these decades: orange, yellow, floral motifs... In short, whatever period you choose, you will find the wedding invitation that suits your ceremony.
As far as announcement texts are concerned, there is no such thing as a vintage tone. It's up to you to adapt to the period and to your personality. Whichever period you choose, you can write a classic and elegant message or opt for a humorous tone. Nevertheless, we wanted to give you a little push with a few sample texts.
Classic
Clarisse & Naïm invite you to celebrate their union on Saturday, July 18, 2022 at 4:30 p.m. at the Saint-Maur-des-Fossés Town Hall. They will then have the pleasure of meeting you for a cocktail followed by a dinner at the Abbey.
Positive
We are happy to announce our wedding which will take place on June 20, 2021 at the City Hall of Rouen at 3:30 pm. The good news is that we are ready to do anything for the best. The bad news is that we are also ready for the worst! We are counting on you to accompany us on this great day. Affectionately, Julien and Marie
Emotional
It's official, we're getting married! We are pleased to invite you to our wedding on August 13th, 2022 at the town hall of Lille at 3 pm. The festivities will then continue at the Château de Flers from 5 pm.
Ready to start your creation?
Dress, decoration, meals, activities... How to organize a vintage wedding?
Your outfit: vintage et elegant
Here, it all depends on the time you choose. For the 20's, go for a long, free-waisted wedding dress (no more corset!) and accessorize your outfit with a headband or feathers. More 40's? Choose a strapless dress ¾ cream or ivory. And by the way, why not add a nice retro touch to your outfit with a bell hat? More like 70's ? Try a look that's close to a bohemian wedding: a long, flowing dress with lace. In any case, in terms of material, you will find: lace, tulle, satin. To add an offbeat touch, why not add a pretty pair of derbies or sneakers?
Your decoration: vintage, of course!
Here, we don't teach you anything! You have to let yourself go on decorating with vintage furniture in line with your theme. For the 20's, add chic elements with gold and satin, depending on the years, add retro elements with pearls, crystal, macramé, pretty liberty floral motifs. And above all: bet on the car! You can arrive in a Chevrolet Bel Air, a 2CV, a combi and why not a Vespa!
Here are some decorations ideas:
Polaroid camera

Jute bags

Incandescent lamp

Vintage vehicle

Mismatched plates and cutlery
Your activities: in line with the times!
For a vintage wedding, opt for activities related to your era. There are, however, activities that work every time: the photo booth with retro accessories but also dance classes to get the crowds going. Imagine your wedding turning into a swinging dance floor... isn't that great?
Ready to create a vintage invitation?
I choose a card in accordance with the chosen period
I personalise it with photos of the two of us
I send all my invitations in a few clicks
How to create a vintage wedding invitation with Fizzer?
Pick your favourite invitation
Choose the card model that corresponds to your ceremony. Opt for a chic announcement decorated with lace or vintage colours such as yellow or orange. 
Add photos of both of you
Whichever invitation you choose, add one or more photos of yourselves. Your guests will be happy to rediscover the face of the bride and groom.
Write and personalise your message
Write a message that will set the tone for the event. Opt for a text that suits your personality and why not add a touch of humour. Decorate it with a nice colour, font and emojis.
Send your invitations
Is your vintage wedding invitation ready? Import your guest list and it's done! Fizzer prints, stamps and sends your invitation in an envelope all over the world.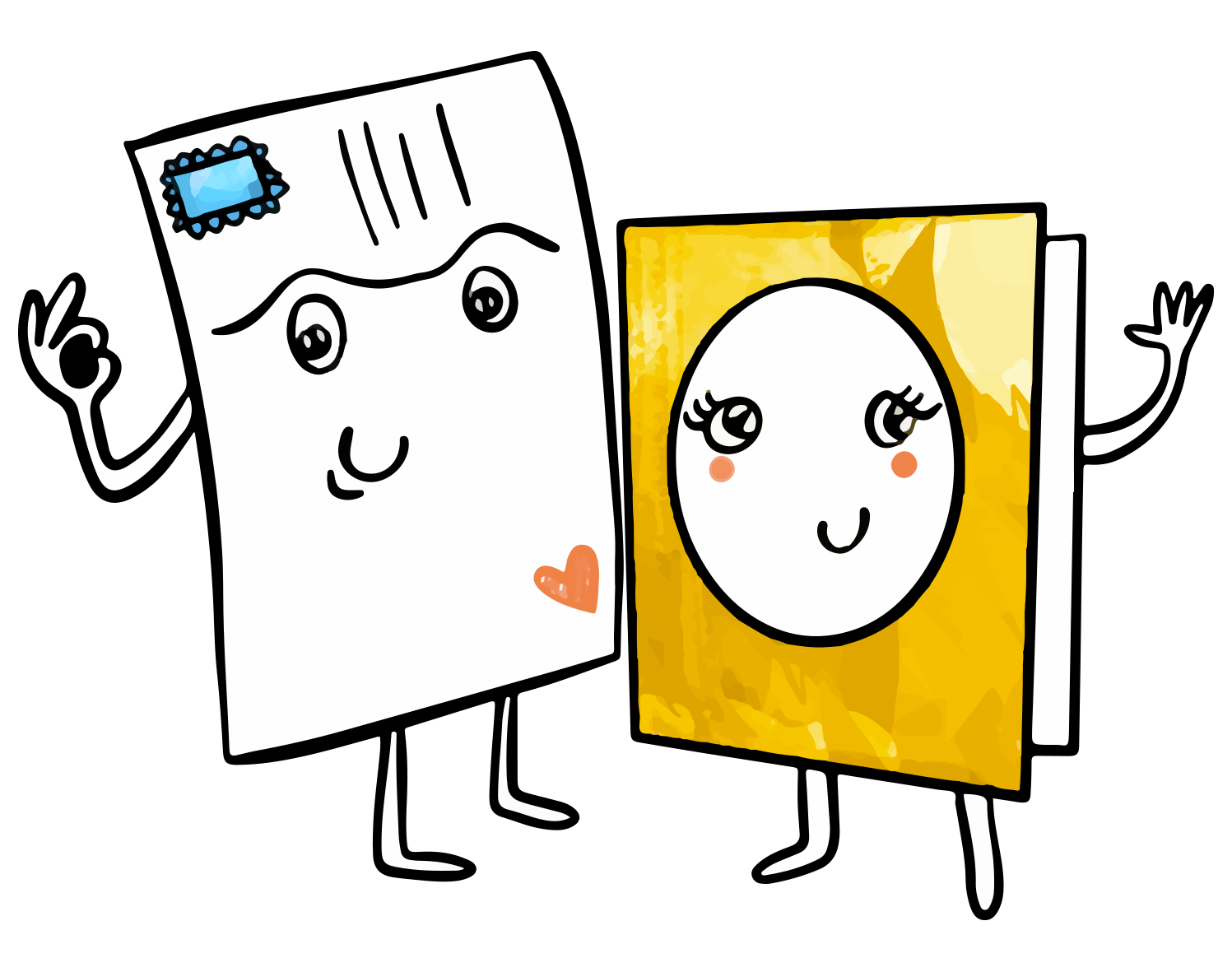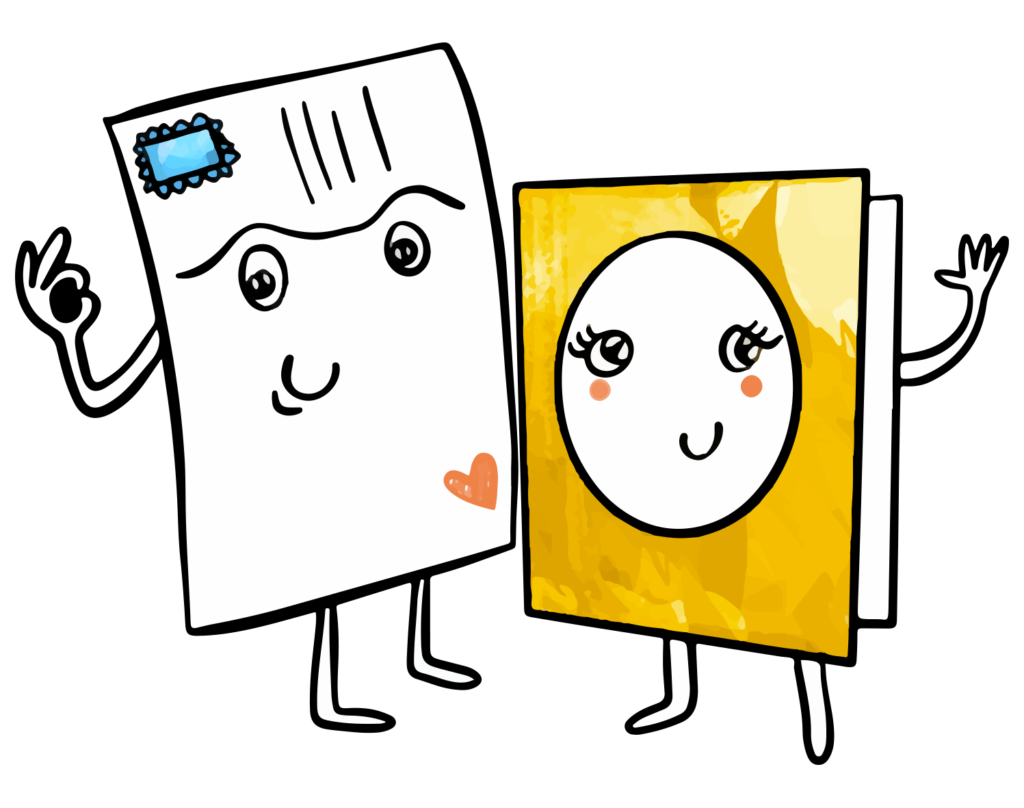 Need help? Any questions? Our team answers you within 24 hours, 7 days a week
A vintage wedding to make your guests travel
Organizing a vintage and retro wedding is about making the most of our favorite era. Transform your ceremony into a 1920s ball with an atmosphere worthy of Gatsby the Magnificent. Take your guests on a journey back to the 1940s with retro outfits, trapeze dresses and above all... swing! Otherwise, remind your guests of good old memories with a wedding ceremony to the rhythm of the 80s. 
Match your vintage wedding paper to your ceremony
Thanks to Fizzer, create a wedding stationery in accordance with your ceremony. Start with a vintage Save the Date to block the agenda of your guests. When the wedding organization is almost finalized, send a vintage wedding invitation to indicate the place, date and time of the event. And, to end the most beautiful day of your life, thank your guests with vintage and retro thank you cards. If you want to spoil some of your loved ones, why not give them a wedding photo album as a souvenir of this precious day?
Discover wedding styles that might suit you: rustic, original, traditional, boho...